A few weeks ago, we did a post about a few plus size boutiques with physical locations (Have you checked out our Plus Size Boutique Directory?) for you to watch and shop and today, well, I wanted to share with you a few ONLINE plus size boutiques that give us just the same amount of plus size fashion inspiration, but that live online!
Why an online boutique? Well, I love the indie feel of them, I love supporting small businesses, and most of the time, the retailers do not have the newest designers and looks as fast as these boutiques do! You have to love options, right? RIGHT.
I must admit, there are sooooo many more places to shop for plus size fashion and it can get a bit overwhelming, but no worries! We are here to help! Whether you are looking for a new fly dress for an event, plus size denim to round out your wardrobe staples, or just something new to whet your fashion appetite, there are a few places you can shop and we have a few faves that we visit often!
Are you ready to see a few faves?
Our faves are varied in price, style aesthetic, and options. Some of them are more contemporary and edgy, others are minimalistic, and a few others are just FUN and have a few great pieces that we are always sure to find!
FIVE Plus Size Online Boutiques for You to Bookmark
Hey Gorgeous
www.heygorgeous.com
Shop the picks: Abstract Double-Layer Dress | Color Block Palazzo Jumpsuit | Sapphire Cut Out Fitted Dress | Lowell Ponte Pintuck Bodycon Dress
Brainchild of blogger-turned-boutique-owner, Aimee Cheshire has grown this destination to a quite impressive place! I am so happy for her too! Giving us the latest from the leading independent designers, both known and unknown, Hey Gorgeous is an online boutique that gives us a perfectly curated destination of contemporary plus size fashion!
We are not wedded to empire waists or color-blocking because we think it makes you look thinner. We will make you two-piece bathing suits. This is you coming home. This is you coming home to the closet that loves you as you are.
Mei Smith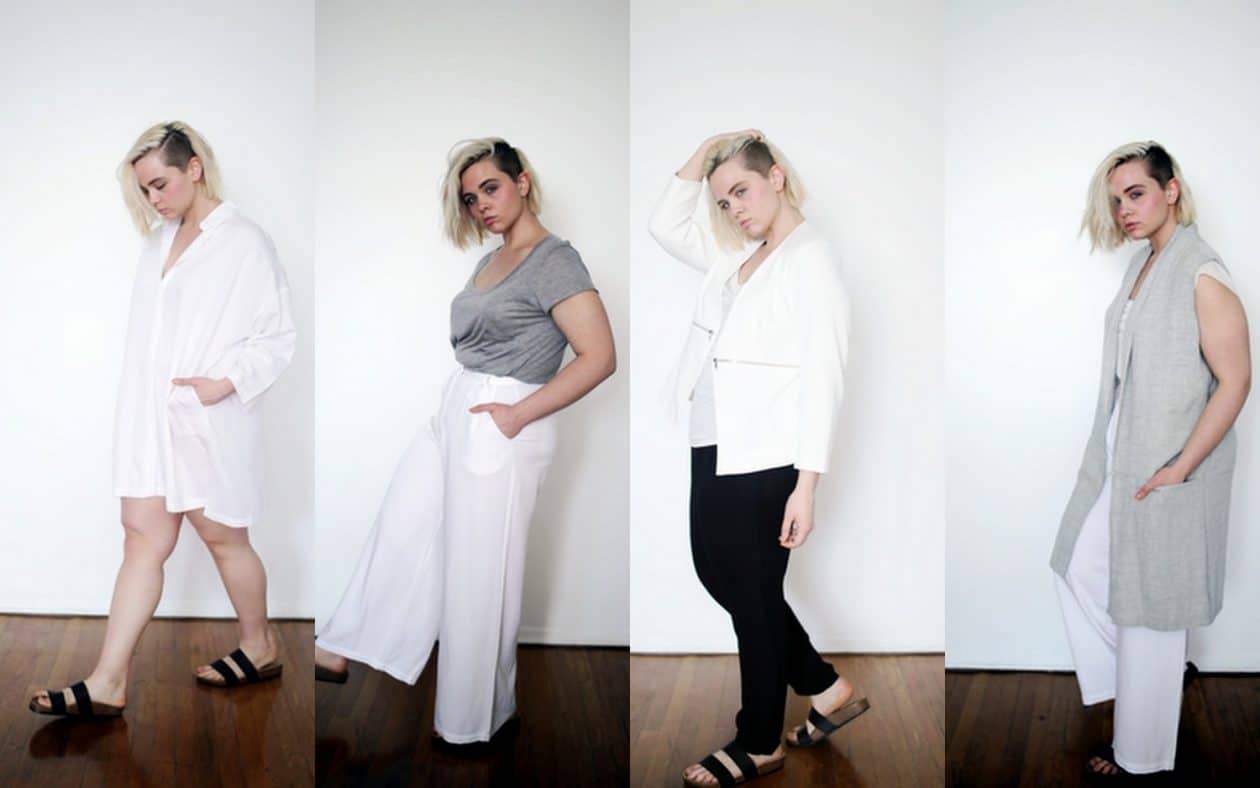 Shop the picks: Shaina Mote Mandela Dress | Shaina Mote Vela Pant | Carmakoma Compton Blazer | Hackwith Design House Vest
This newly launched plus size online boutique gives luxury minimal chic a new name and a new place for those who love a great clean line, a minimalistic approach, and who dig sleek fashion with a cool edge. Styled to perfection, curated with fashion and style in mind, and serving us exclusive lines and collections, Mei Smith is a fun and chic shopping destination with a specific client in mind and I am here for all of that!
We are surrounded by women of all sizes which makes it difficult to understand the lack of size diversity in designer fashion. Ayanna Wu Celestin created Mei Smith to fill that gap.

She wanted to provide something different in terms of merchandise and presentation.

With exclusive collaborations with straight sized brands, Mei Smith speaks to the woman who wears a 12+, wants to build her wardrobe with minimal, quality pieces, and wishes ultimately to wear the same designer pieces her friends of "standard sizes" wear.
Pop up Plus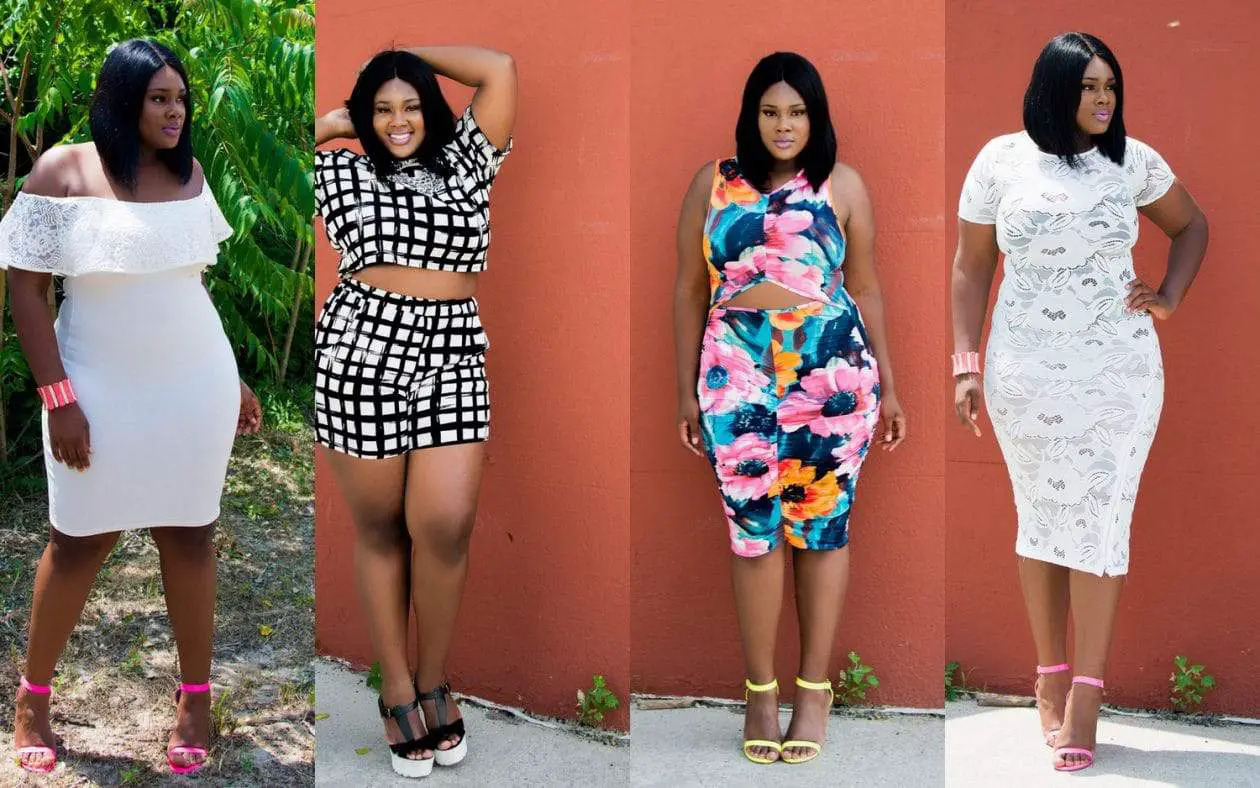 Shop the picks: Magaritaville Off The Shoulder White Dress | The Jet Set Checkered Shorts Set | Marina Floral Cutout Dress | Ramona Floral Lace See Through Dress
Pop Up Plus is an online and pop up shop for curvy trendsetters sizes 14 + Our collection is a curated assortment of Junior Plus, Indie, International & Contemporary pieces!

We mix it up with killer unique pieces. Our products are your dream closet. Our collections are a highly edited mix of each season's cutting edge trends from Independent American and International designers. We also carry trend right Junior Plus pieces.
Another online boutique giving us equal parts fashion and style is Pop Up Plus, an online boutique birthed from their concept of hosting plus size pop up shops. Giving us a mix of fast fashion and edgy style, Pop Up Plus has evolved into a mainstay within the plus size community!
Posh Shoppe
www.iheartposhshoppe.com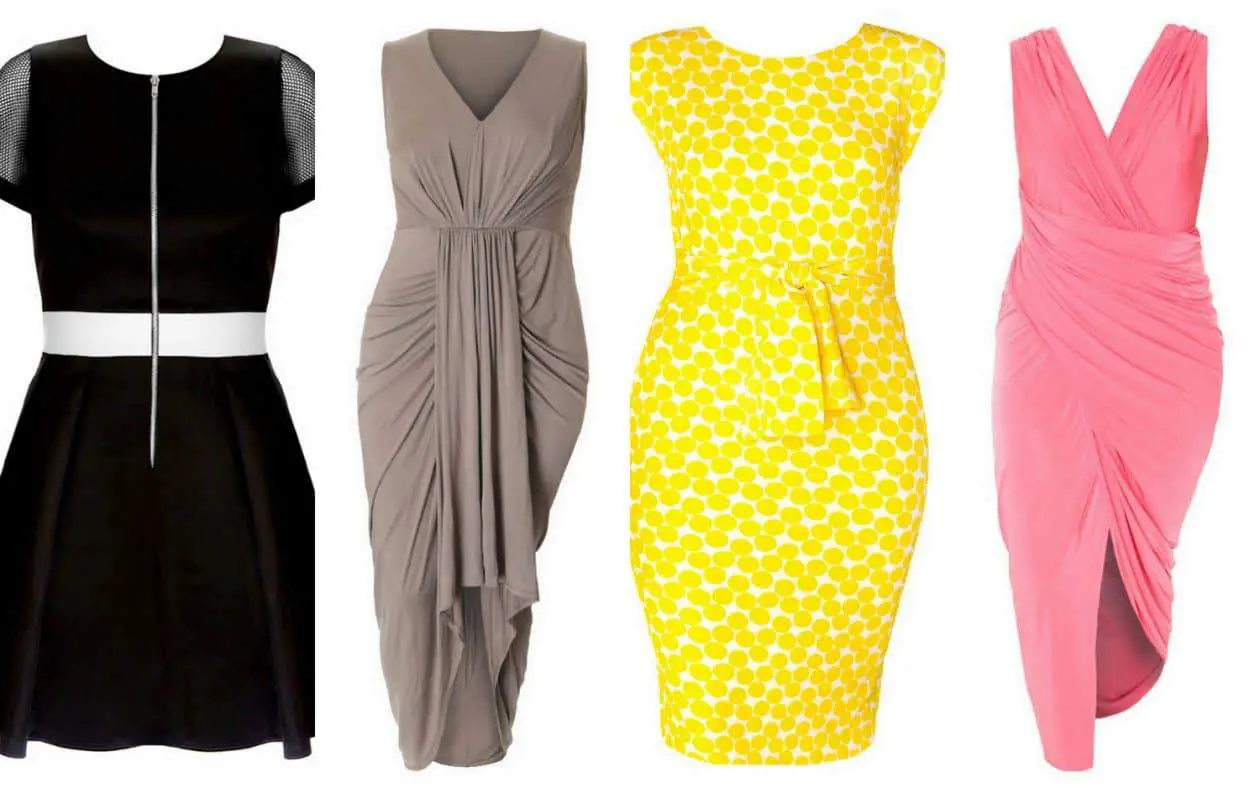 Shop the Picks: Mesh Sleeve Skater Dress | Waterfall Front Midi Dress | Polka Dot Midi Dress | Bias Draped Wrap Dress |
I have been following Posh Shoppe for a while and we have featured them in the past! This online boutique gives us plus size fast fashion, on trend, with a few great pieces that I can always count on to be inspired by!
With a great layout and nice product pictures that allow me to see the garment, they have a great selection to choose from!
Twelve North
www.twelvenorth.com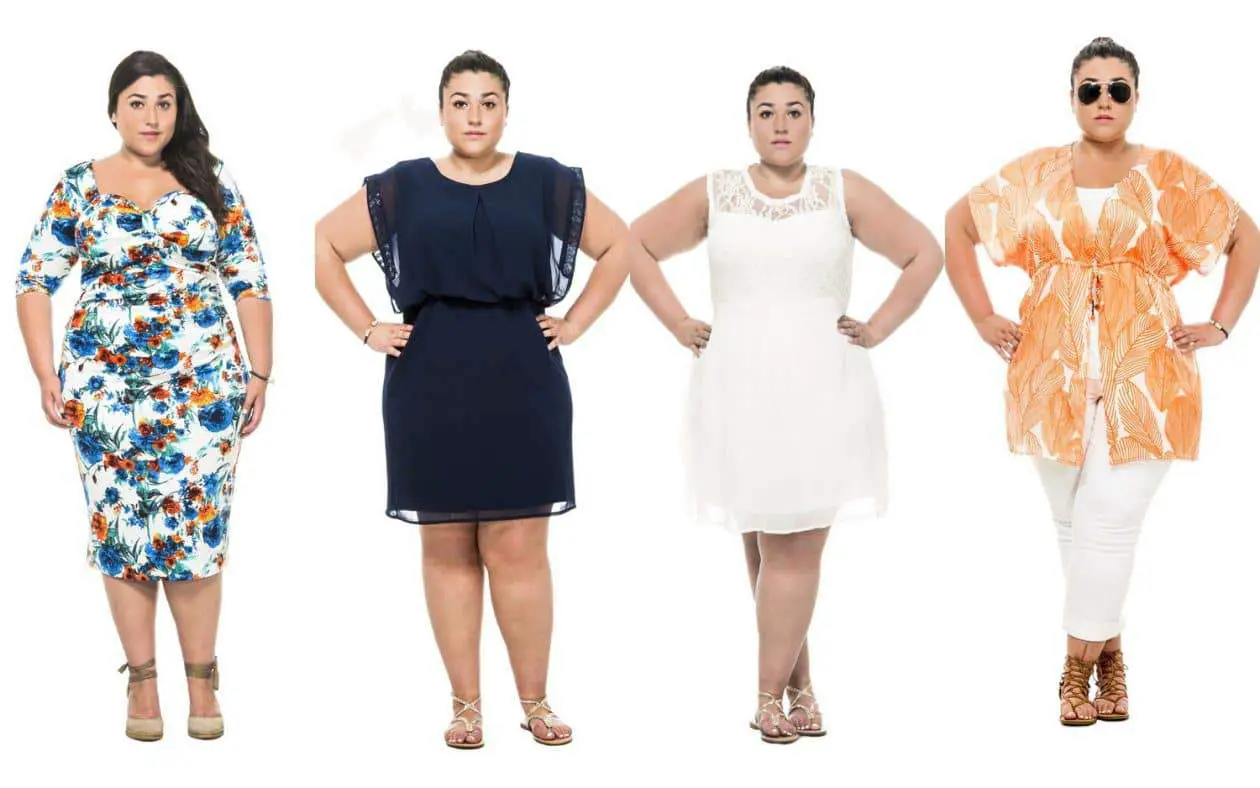 Shop the picks: Floral Midi Dress | Short Sleeve Sequin Detail Dress | White A-line Sleeveless Dress | Kimono Top with Drawstring Waist
If you are looking for a place to shop that offered something for your sophisticated tastes, then Twelve North, a newly launch boutique, may be an option for you! Giving us classic style, great closet staples, and essentials that we always need, Twelve North gives us a bit of polish!
For the contemporary plus size woman who cares about clothes & quality, the options are underwhelming. Veronica couldn't accept that women who wear size 12 or larger have such limited options while smaller sized women have an endless list of places and brands to shop like J.Crew, Anthropologie, Club Monaco, etc. So she decided to do something about it.

Twelve North is challenging the status quo of the plus size industry, with an emphasis on fit, quality and trend, at a reasonable price point.
How did we choose them? Well, in the world of online boutiques, there were a few things that went into choosing these stores.
If you haven't had the chance to check out my 10 reasons why I won't shop at your online boutique, I suggest you check it out. It is an oldie but goody on my MarieDenee.com blog! But a few of the reasons why I dig these sites:
They use PLUS SIZE MODELS
Great layout and easy to navigate
Great pictures and styling (I want to be inspired!)
Secured shopping and great shipping/return policies
Active social media (asides from Instagram only)
These are just five reasons… if you want to read up on a few other reasons, check out my other site- linked above, where I talk more about the business of plus size and blogging and stuff like that!
What motivates you to take the plunge to shop online? Are you a fan of online shopping? Let's talk about it!
Anywho, aren't these online plus size boutiques picks fun?!?! Have you shopped them before?
Are you looking to shop at more plus size boutiques, with physical locations? Make sure you check out our Plus Boutique Directory with over 100 boutiques across the US and Canada!