We have been so fortunate to bring you close and personal insights and interviews with some of the Plus Size Industry' s most fashionable designers, with many to come, but today, we are introducing to you, Monif C!
This designer is one whose passions and innate designing abilities have led her to bring to the forefront just how sexy, sophisticated, and fashionable your curves are and can be!
Let us introduce to you and share with others, Miss Monif C.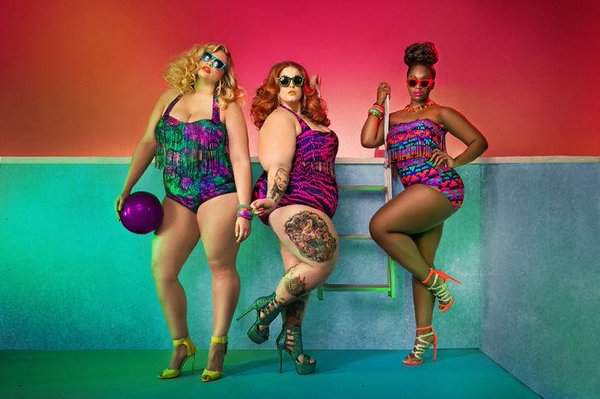 Do you know who Monif C. is?
I mean really? This contemporary plus size designer also was one of the BET's Rip the Runway designers who starred in both years' "Size Sexy " segment and spotlighted in TLC's What Not to Wear!
I had the amazing pleasure of chatting it up with this passionate, vivacious, and confident for an up-close and personal interview with Miss Monif C.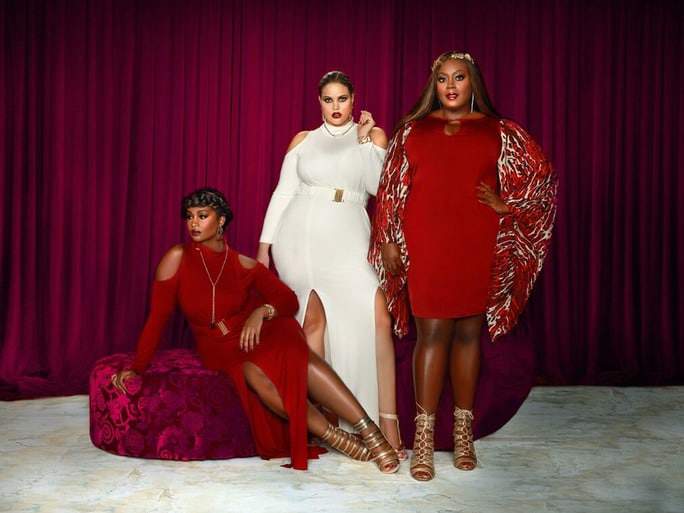 Please read on to glimpse into the life of an amazingly busy and talented designer bringing it for the plus size fashion lover.
I must say that we chatted for a while, with our conversation going all over the place, laughing and smiling all the way!

How are you today?
I am doing good enjoying the first off day in a very long time! (laughing) Actually, I just got off the phone talking with my production team, so I guess I really haven't had a day off!
Oh wow! Okay, so hopefully I will make this fun for you, tell me what and who are you wearing right now?
I have on one of my dresses. (Giggling) I converted it to a housecoat right now! It is just so comfortable! You know, I tend to abuse my clothes- not recommend. But, I live in my dresses!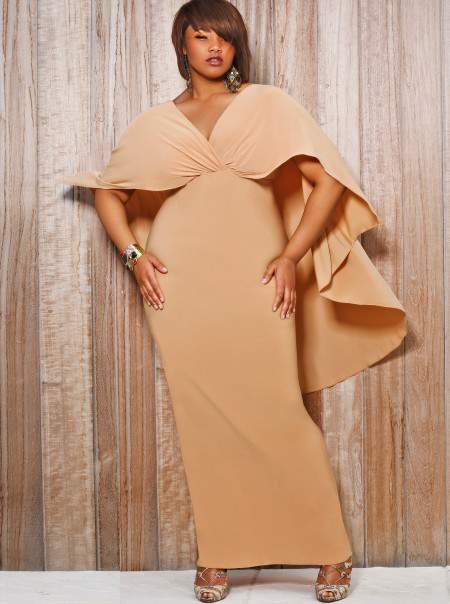 Funny you say that, I must let you know that I am a huge, huge dress fan of yours. Most of my wardrobe consists of maxi dresses! I am in LOVE with the Dazzling Dress!
(Laughing) You know what? The design of the dresses happen organically I remember saying, I wish I could do a whole line of dresses by the end of my first two seasons, my dresses sold out and only tops and bottoms were left.

Really? That's interesting!
You know, I like to be free I feel so confined in bottoms and I think that the customers read our minds. The best thing is to design what my aesthetic is and be comfortable with it.
I rarely wear jeans- rarely. It's just not my thing… No jeans, but I will wear leggings in hot second' rarely jeans I feel that dresses elongate me, I am 5'9″with nothing but chest and legs, no behind, just chest and legs! I feel everything else cuts me in a funny way. That is why I wear dresses!
I know this may be a bit cliche, but, I have noticed that many women in the Plus Size business were models first, Have you ever been a model?
I have never modeled. Never had a desire even before then but I have been asked that before!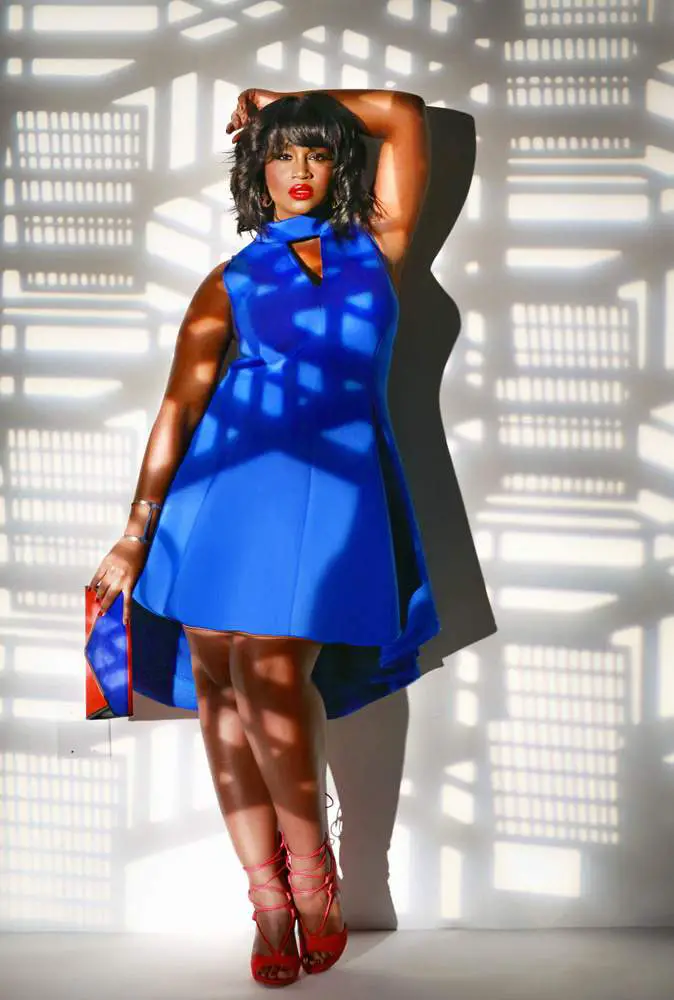 Really? So then, how did you get started?
You know what, you think you have a plan, and then a monkey wrench comes. Something most do not know is that I have a degree in math and computer science. I was Corporate. I ran a nonprofit in Harlem and I left that and had all intentions to go back after the summer of 2003.
So, I took the summer off, and September and October came with no job. My mother encouragingly suggested that maybe there is a bigger purpose for you, and after a while, I realized that there was something greater.
This realization came through a visit to family in London. I went to visit a cousin, who, used to run a boutique. She had such a passion for clothes! As she took me around to visit her connects in the industry, my wheels started turning, thinking that these designs would be great in Plus Sizes! (I love European fashion!)
After talking with my cousin, she suggested that I do it! Well, one thing led to another, and I said to my mom- I want to be a fashion designer. This was in 2004 and a year later 9/12/05, Monif C was launched. I liken it to a miracle, one day I was doing one thing another day I was doing another!
With that, I immersed myself in the industry. Anything related in fashion, I was there! I met great people who helped me along the way, and it has grown from there! I truly feel every experience you have gets you to the next point.
I know that a trip to Europe in 2004 and frustration with the plus size market prompted you to start designing her own line.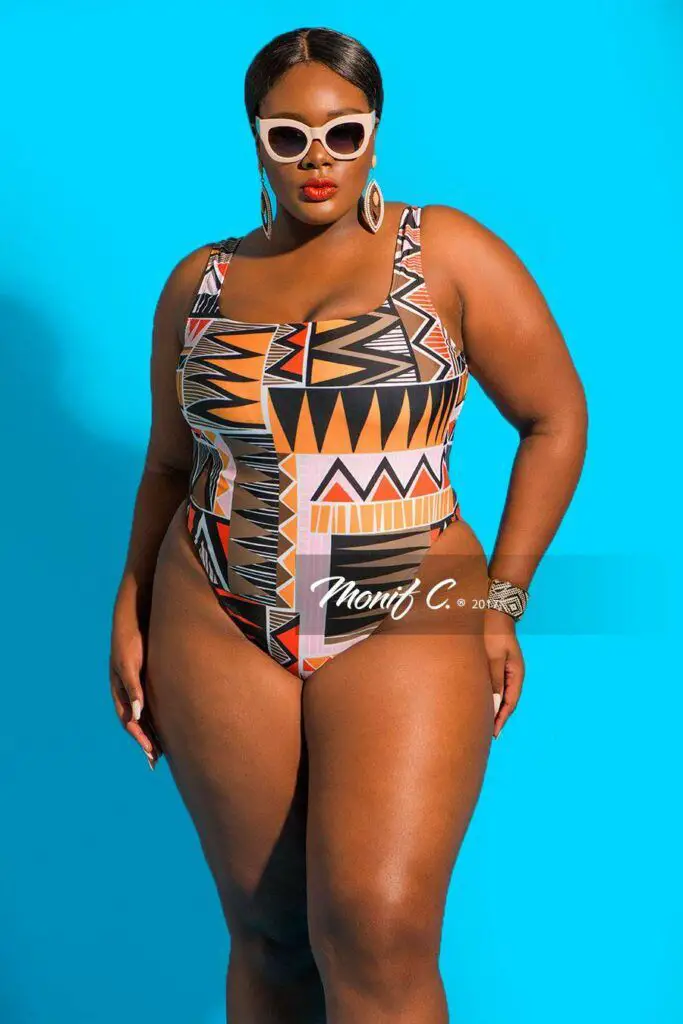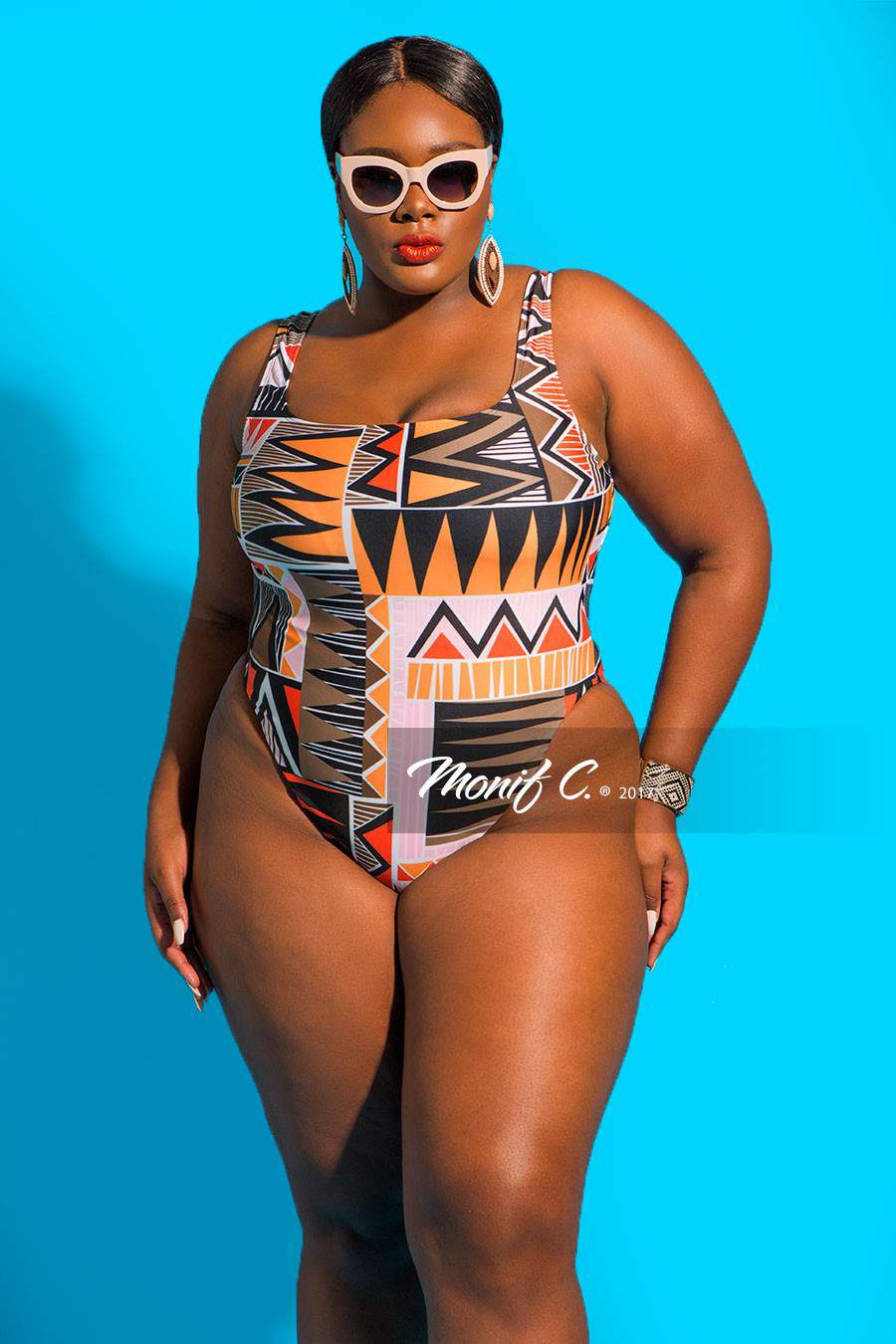 You are an inspiration, pursuing your dreams and passions! You convey that and such confidence through your designs, what do you have in mind as you design?
It's because I am not trying to cover the curves, not hide them but enhance them. If you dress your body correctly, I think that plus size women are the hottest women out there.
I like to design while keeping the sense of sophistication. Exuding sophisticated sexy. When one of my girls puts on a Monif C. Dress, I want them to feel like It's Showtime or say that's a bad dress!
I love to make statement pieces. I design them to show plus size women, yes, You can look this fantastic!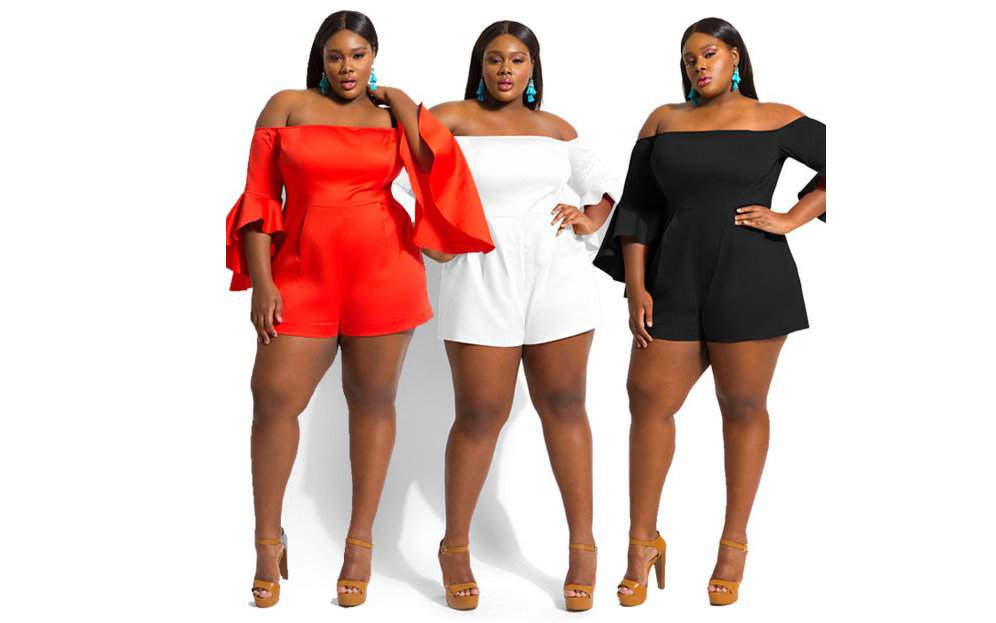 Oh! I love it! Your passion has me excited! So, okay, where do you see Monif C. in five years?
Well, multiple stores in the US and internationally. I think it is important that my girls can get a piece of Monif C. in their city. I want them to know that if they want a fantastic dress, they can go out and have that experience. I have been successful producing items that make women look and feel good. I want to give that to everyone.
Let me know the moment you open one on the West Coast, and I am there!
One place I want to be is Curvy Girls at Sea! Can you share more about this?
Curvy Girls at Sea was born before I started doing trunk shows. We have a lot of women who are coming, and if they are still interested, they can still sign up! We are going to have a fashion show on Bermuda! It is going to be an awesome trip!
You see, Monif C. is a brand, a lifestyle of the vivacious, fun, sophisticated, plus size woman who travels. When I read in the media who aren't happy about their curves, I am even more inspired to show that Plus Size women live a Hot and happening lifestyle.
I feel it is important to show women who love themselves! We are always looking for ways for women to come out and celebrate, and we plan to expand!
Knowing you are a busy lady, I must know, what are you working on now?
I am working on bringing out a few more styles for the summer, and finalizing those. In addition to that, I am preparing for fall, but in the meantime, I am doing a few trunk shows!
My first one in D.C. for a private event, and May 16th I will be at Strut boutique at the Houston Galleria Mall with my industry BFF, Gayla Bentley . I will be in Atlanta and I will be doing an event in New Orleans over July 4th weekend, for the Essence Music Festival.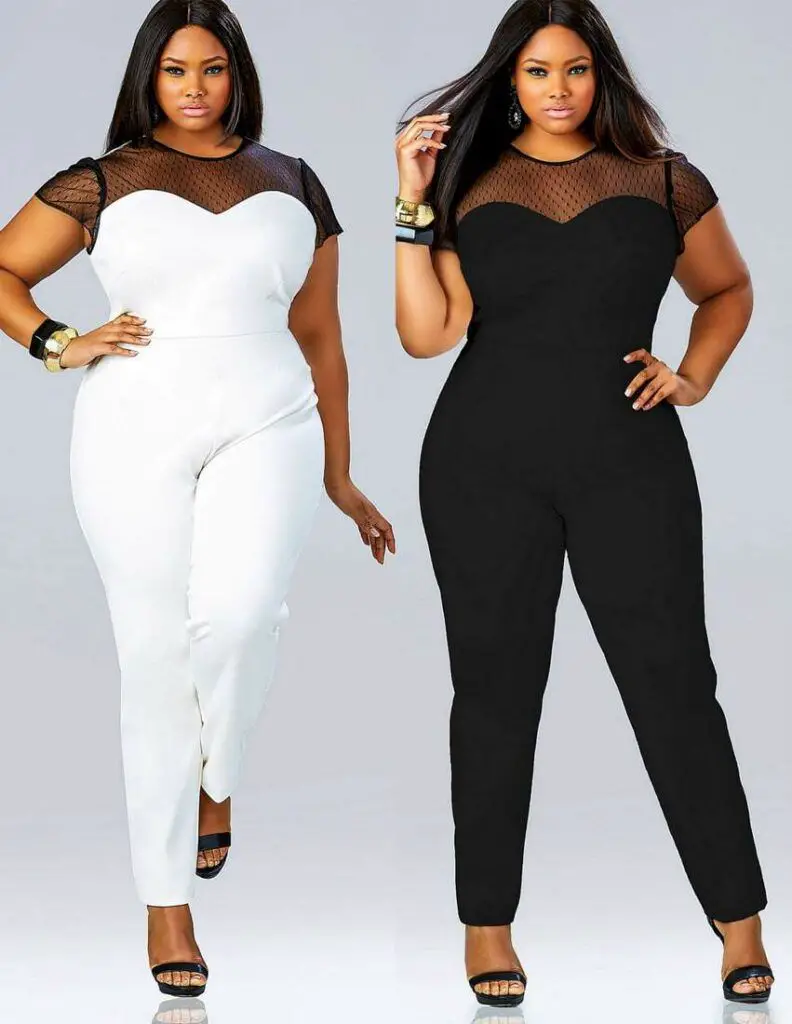 I am dying to know, always trying to plug the West Coast, do you have any plans on doing anything on the West Coast soon? Any Cali love?
Well, there has been great response to my line, but the question is where to do it? SF? LA? We would love to! I have some things in the making, so keep posted!

Even if it is LA, I am nothing but an hour flight away! (Laughing)

Okay, Okay, switching subjects, you know, I have felt an undercurrent, a shift, or movement, if I may in the Plus Size Industry, do you feel it and what are your thoughts?
I definitely do and you know what? It is interesting because I see a shift, although I don't know what it is. There was a period of time, when I came out, that there were a couple of designers, Svoboda and Abby Z, and now things are picking up again. I do hope it is a sustained one.
However, what I feel the biggest hurdles are, are the buyers of the department stores. While there can be many designers who come out, it are these buyers of the department stores who make it difficult.
The energy can be there, but we have to find a way in the community to sustain, not just a feel good moment, but a sustained movement. I hope that, at some point, we can find a way to get and pull together even if mainstream does not support us.
Interesting point about the buyers, I have heard that call out before.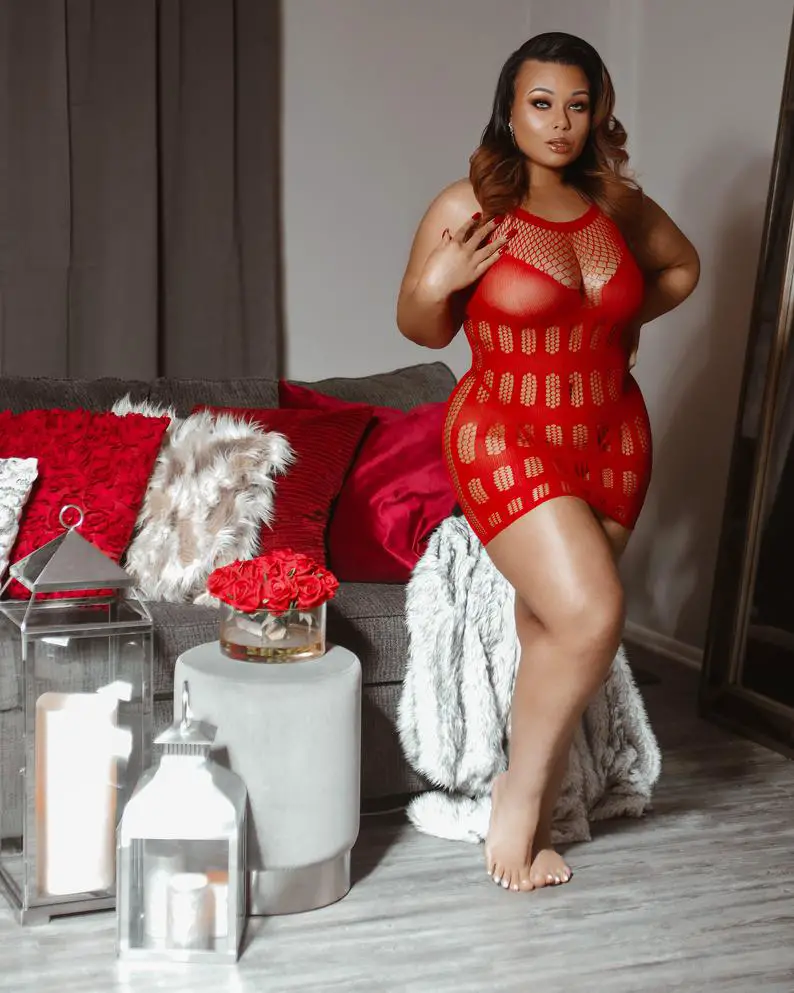 So, Miss Monif, If you could say anything:
First thing that comes to my head, there are tons of options out there, although it may not seem like it. Even if all you have are the stores such as Lane Bryant, Dots, and Ashley Stewart, that is all you see, so you think that is all that are out there, but there are designers out there.
All you have to do is a little bit of digging. Do not be afraid of contacting the designer! There are options!
Whatever you do, support all plus size designers, even if its clearance! Try it on and do your best to support, even by sending a nice email. We love positive feedback and nice suggestions, as this helps a lot. I would also stress, again, please find any way to support those who are trying to support the community
Also, don't limit yourself to what you can wear step out of your comfort zone! Fashion is supposed to be fun, not about what you can and cannot wear!
Thank Miss Monif C. it has been a pleasure! Next time I am in NYC, I am coming to see you!
Just give me a call or email and let me know so I can be there for your first experience!
Okay, so at this time, I am giddy and elated with meeting such an inspirational and vivacious (love that word and perfectly befitting of Monif C.) designer who shares such a passion for plus size fashion as we do!
So, what did you think? What are your thoughts?
Please share and leave a comment!
What item are you running out to get from Monif C. Plus Sizes?