If you have caught up with all the #TCFTurns5 news, then you may have heard about my title sponsor of plus size tights, Sonsee Woman. AND if you happened to attend my blog anniversary party, then you scored a pair or two of them too! And had a good glimpse of the eye candy!
Today, I wanted to dig a little deeper and share with you, more about my title sponsors and the Australian based, Italian made plus size hosiery brand, Sonsee Woman. Listening to OUR plea and frustrations, Sonsee Woman set out to fix our concerns with tights and hosiery…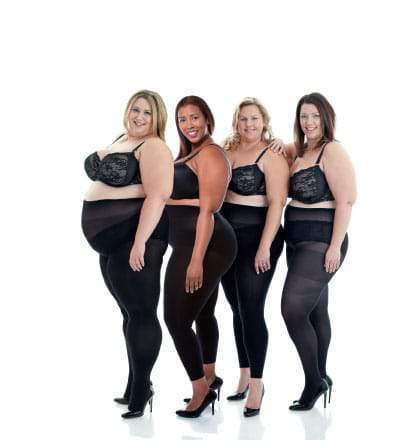 What Sets Sonsee Woman Apart?
3D & 360 degree elastane stretch technology allows SONSEE Woman hosiery to fit the lower legs, thighs, hips and waist without sagging, bagging or the dreaded "muffin-topping"
An Anti-Roll Waistband so hosiery can be worn high or low on the waist
Extra reinforcement at the thighs for greater durability
Unlike shape-wear – our product is both comfortable & smoothing with broad ranges in sizing, products and seasonal colors
It is also to note, this is not some random company… Sonsee Woman's parent has been in the hosiery business for over 40 years… so they KNOW a thing or two about the hosiery business!!!
After their launch in July, Sonsee Woman has been busy in Australia, and NOW over in the US! I had the pleasure of playing in a few pair of Sonsee Woman tights and I must say, I was really impressed and here is why: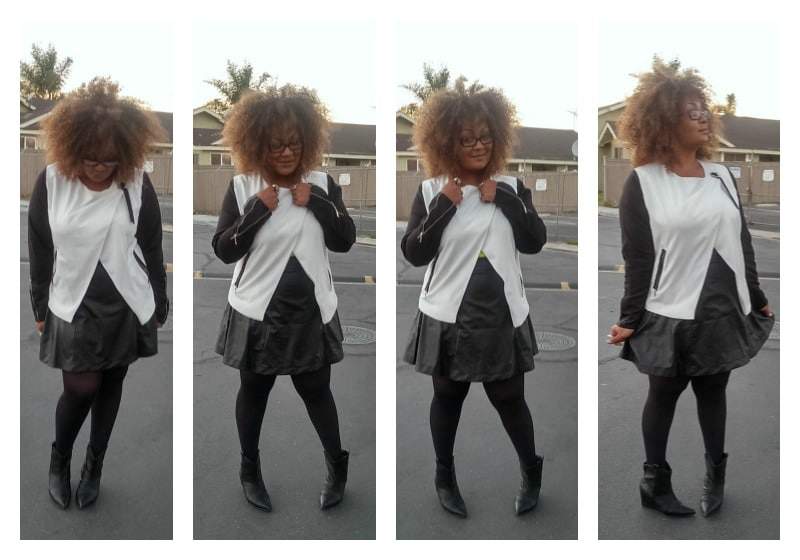 After rolling around with my nephew and niece (Noah and Zoee) all day, I was still comfortable. I MAYBE had to pull up my tights, once… and playing around with toddlers, well… you get my drift?
No Rolling. Sometimes, when rocking tights, they pinch into the tummy… Being 5'8" these tights hit at a great spot and I did not have saggy crotch. YOU KNOW!
Sometimes, I just want tights. NO SHAPEWEAR, just tights. But still with a smoothness for my clothes to lay over like butter… they do that.
I really like the variation of deniers. In Southern California, it BARELY gets cold enough to rock tights, so the fact that I could without feeling like a fire was starting between my thighs… hey. A girl can get with it!
I do look forward to more fashion forward options from them and for a brand focused on quality first; Sonsee Woman has set an amazing foundation of an option for us!
And the images? I really love how they showcase variety shapes and sizes in their products to get a true feel and look of the product!
Learn more and shop the debut collection here, at Sonsee Woman! You can also join their conversations on Facebook and on Twitter! They are quite the engagers! Ask your questions, they listen!
They do ship outside of Australia, and make sure you check out their shipping rates based on your country!
What do we think of the brand? Are they your cup of tea? Have you tried them? Are you as intrigued and interested as I am? Let's talk about it!