This week's plus size styles we love is back with a new theme: #TCFStyle – Fall Favorite. We want to know what your absolute Fall favorite is! Show me what you got. We asked you, our fabulous readers, to upload and tag your favorite outfit pictures on Instagram, Twitter, & Facebook for a chance to be featured in this weeks post using the hashtag #TCFStyle .
Each week we will be sharing our favorites from the bunch. We want to see you rocking out in your favorite look. Please continue to tag your photos!!
Fall is here! Hopefully some of you are experiencing a break in the heat with some nice cool weather. This week, I wanted to see what your absolute favorite Fall item is. It can be your favorite pair of boots, pants, skirt, dress, blazer, bag – anything that screams Fall! The ladies below are rocking fabulous Fall fashion favorites: plaid, leather, boots, and more. Check out our favorite picks this week, and let me know which one is your favorite! Be sure to visit their Facebook pages or Instagram pages, their name is right ABOVE their photo!
Showcasing Plus Size Style: #TCFStyle – Fall Favorite.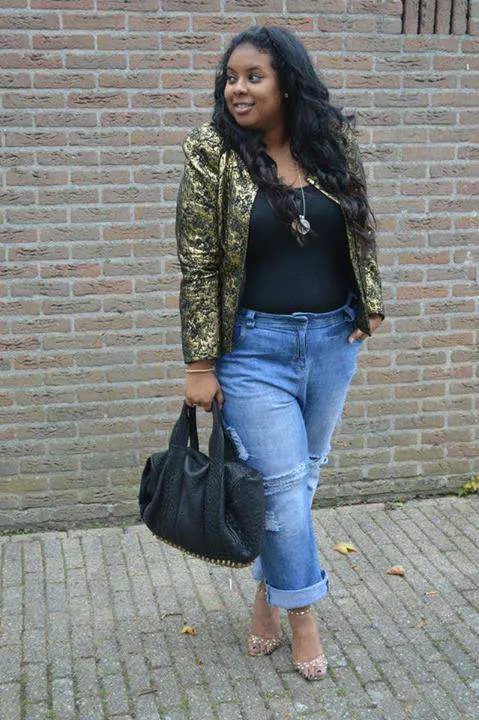 Did you tag #TCFStyle on Instagram?
Check for your photo below, in our feed! Make sure you keep tagging your photos on Instagram, Facebook, and Twitter! We are checking! 🙂 If you tag your posts on Instagram, they will show below AND on the front page of the blog!!!
NEXT WEEK'S #TCFSTYLE THEME – PLAID/TARTAN!!!!
Show us your favorite outfit or your favorite pieces featuring the plaid/tartan trend and how you would rock them. Tag your photos or submit them via email! Details below:
Do you want to be featured in Fashion for Friday – Five Looks? Submit your photo, along with your name & blog url (if you have one) to kir@mariedenee.com by Thursday of each week, OR tag your photo on Instagram (are you following @mariedenee & @kirstinmarie??), Facebook, or Twitter with #TCFStyle for your chance to be featured! We'd love to have you, and look forward to checking out your photos!
Which look is your favorite!?! Is your closet ready for Fall? Leave a comment below and let's talk about it!