HEY GIRL HEEY!!
I hope that all of you curvy fashionistas are enjoying your weekend thus far, I know I am! While I have a million things I should be doing, this weekend is all about me enjoying some much needed me time.
No kids, no catering to bae and no work; just little (not that little) ole me. A little wine, some good music and a lot of chillaxin (chilling and relaxing).
Honestly ladies, you have to be a little selfish sometimes because if you don't you will find that you have neglected your star player… YOU!
So use the weekend or any time you desire to do something nice for yourself. Get dressed up and paint the town red or get dressed up and stay home, just do something that you enjoy because you are just as important as anyone or anything that has priority in your life.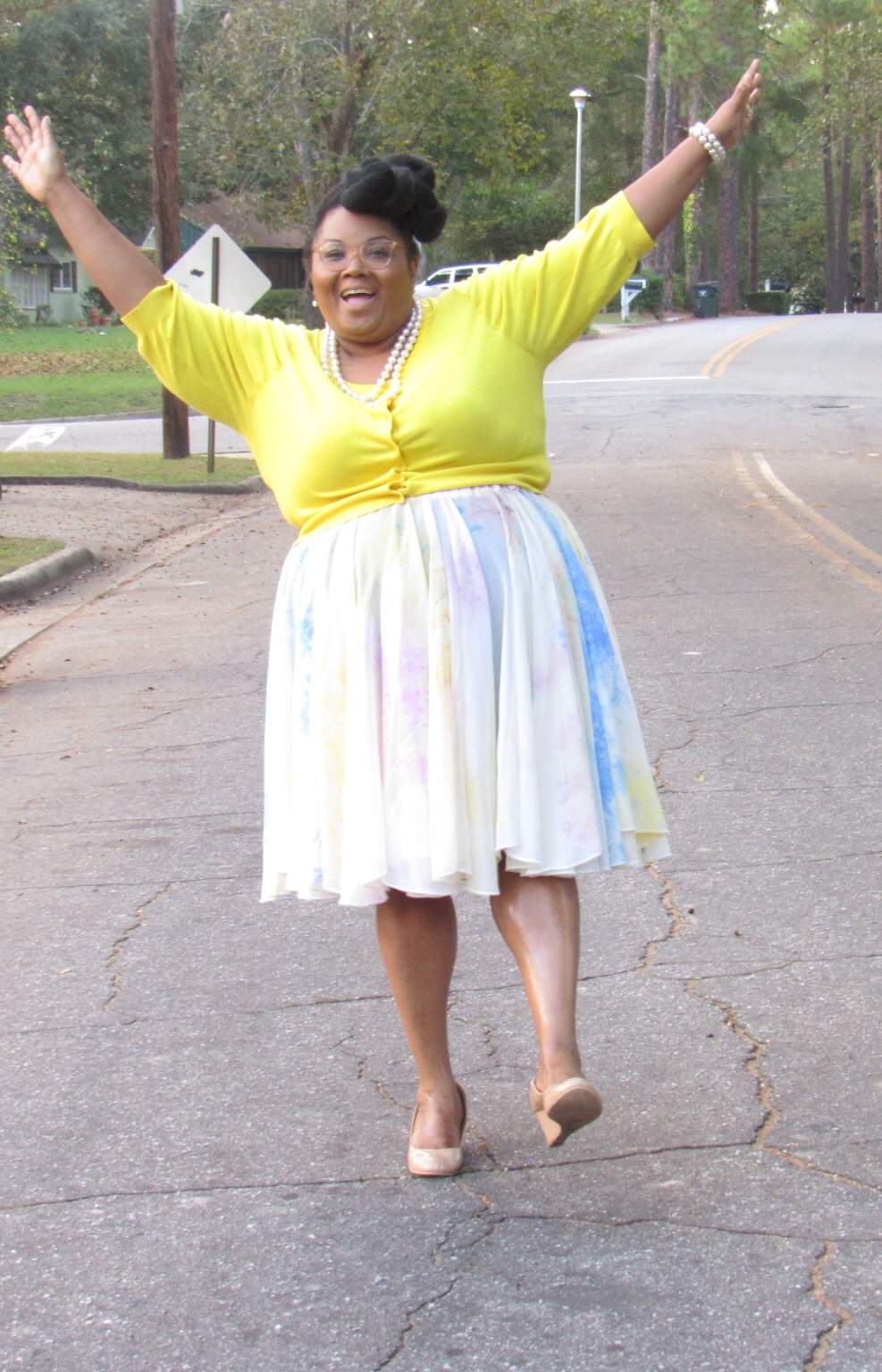 Since it is Saturday and you know that I am searching the #TCFStyle hashtag allow me to share some looks that may inspire you to "Get Up, Get Out, And Get Somethin'!"
Do I see cupcakes? This skirt is inspiring me to do more than be chic. LOL!!
2. Like I said so many times before, never hesitate to mix chic up!
3. Forget about what others think… channel your inner Cookie Lyon.
4. Clothes are nothing without style!
5. That moment when you make chic look easy, even though it's not!
Be back next Saturday fashionistas, in the mean time make sure you check out the TCFStyle page and #TCFStyle hashtag for more inspiration!
If you want to be a part of our "Saturday Slay" hashtag roundup?
Post your flyest pics and use the hashtag #TCFStyle and show the world how you make chic look easy!
Which looks do you love?