Actress Jessica Marie Garcia sits down with Teen Vogue to discuss the final season of "On My Block." Garcia plays Jasmine Flores, a teen with a big personality and bigger heart to match, in "On My Block."
Initially, a side character on the show, Jasmine quickly became one of the favorites. Befriending the main crew, we witness Jasmine's character deal with tragedy, heartbreak, and wild adventures.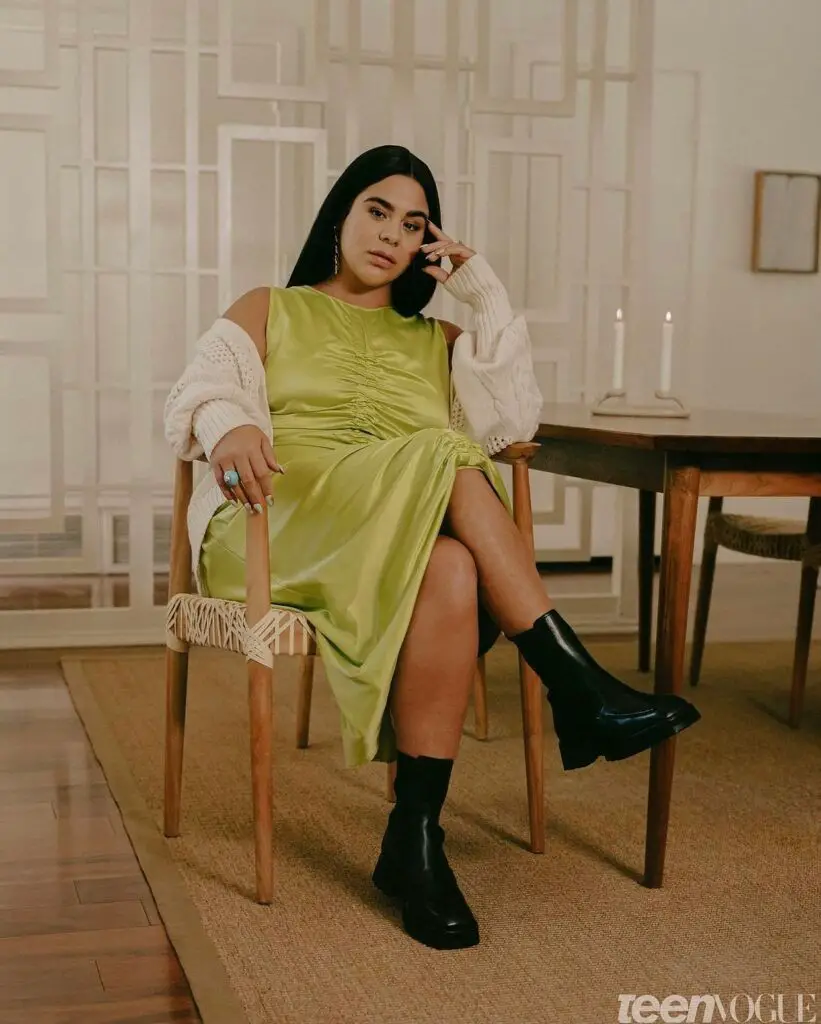 Garcia admits she wasn't originally going to audition for Jasmine Flores. Instead, it was a friend who encouraged her to go for it. She loved how outgoing Jasmine's character was and quickly related to her being the "class clown."
"[I] saw the pain right away because I was the class clown, too. […] If you build up these walls around you, then people can't hurt you. And that's very much what she did," Garcia stated.
It was in the second season where viewers got to see Garcia's role elevate. Jasmine was the caretaker for her father, a disabled veteran who served in Afghanistan. As a result, fans no longer see the bright, bubbly Jasmine. Instead, we experience the raw, heartfelt emotions that Jasmine feels from taking care of her dad.
***Spoiler Alert***
Jasmine works hard and is accepted to her dream school, the University of California, Berkeley. But, unfortunately, her dreams are short-lived when she learns that she cannot leave Freeridge because her aunt can no longer take care of her father.
A bittersweet ending for a sweet character. Although Jasmine didn't receive a happy ending, Garcia appreciated the growth given to her role.
"And I'm so thankful that they allowed me to show that and they didn't make her this caricature for four seasons, because I don't think people would have related to her or cared about her as much as they do."
We're Not a Monolith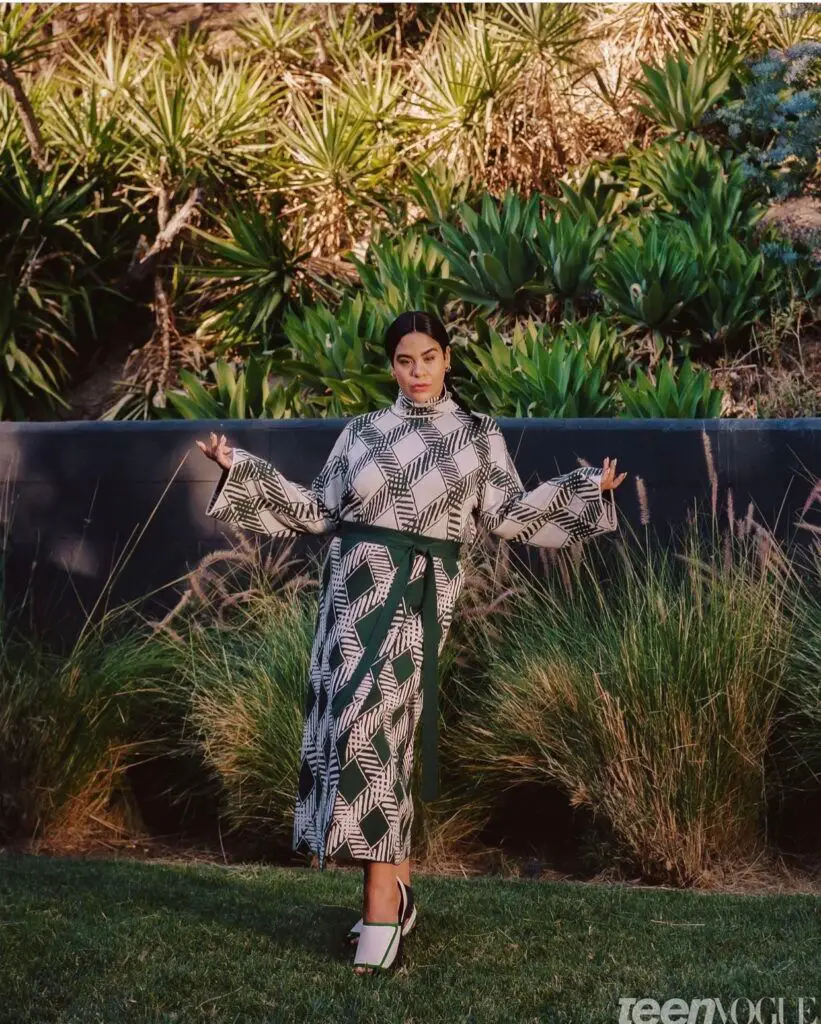 Garcia moved from Orlando, FL, in pursuit of becoming an actress just a few years before her role in "On My Block." "We're not a monolith," she explains. And the lack of Latinx characters on the screen, and because of this, she champions series and films showcasing underrepresented voices.
"There's just so little of us [on screen] that it's hard to try and represent everyone. So hopefully our show skyrockets other shows to tell those stories that have not been represented for so long."
Garcia's sentiment is that regardless of who wins what awards show, we [underrepresented voices] are all in this together. She is proud of the future opportunities and spaces that are created.
What's Next for Jessica Marie Garcia?
This isn't the last of Jessica Marie Garcia. She has interests in writing, producing, and directing and recounts rewriting herself into her favorite movies as a teenager. She also intends on using her platform to create opportunities for others.
Garcia makes it clear she is the same girl from Orlando. She is grateful for the success of "On My Block" and the opportunity to play Jasmine. Jasmine because her character taught her how to be her unapologetically. She is proud of all the young lives her character will affect.
I was a huge fan of "On My Block," and Jasmine was one of my favorite characters out of the crew.
Did you catch the final season of "On My Block?" If so, what was your favorite episode? Comment below!