First of all, can we take a second and really tip our hats, raise our glasses, and celebrate the history that Tess (Munster) Holliday has been making? Seriously, mommas is making the rounds, holding interviews about her recent MAYJOR success as being signed to Milk Model Management in London. Work Tess, as she should.
Tess has been rocking out, carving, blazing, and serving up flawlessness on her own path, on her own terms, and all in the name of #EFFYOURBEAUTYSTANDARDS. So when I saw that Tess and Domino Dollhouse teamed up again and this time for Valentine's Day, I knew I had to share immediately. My Cali boos, Tracey from Domino Dollhouse and Tess NEVER disappoint and I am here for ALL of it and I had to share with you the Vintage Valentine Lookbook!
On working with Tess Holliday, Tracey Shares:
"Tess has been with working with us since our first photo shoot and we wanted to work with her again as a Valentine to our customers. Her beauty and strength really speak to our dolls and we wanted this romantic collection to be empowering to our customers. It ranges from tough to flirty to sultry because we wanted to show that there are many different ways to express your own brand of sexy."
Are you familiar with Domino Dollhouse? Domino Dollhouse is a ScCal based plus size brand that brings a bit rockabilly, retro, rock, punk, and goth all into one cool and bad-ass brand as colorful and sweet as the woman behind it, Tracy Broxterman! Not for the shy or conservative at all.
Click the images below to start my new fancy gallery (you like?)
Domino Dollhouse Vintage Valentine Featuring Tess Holliday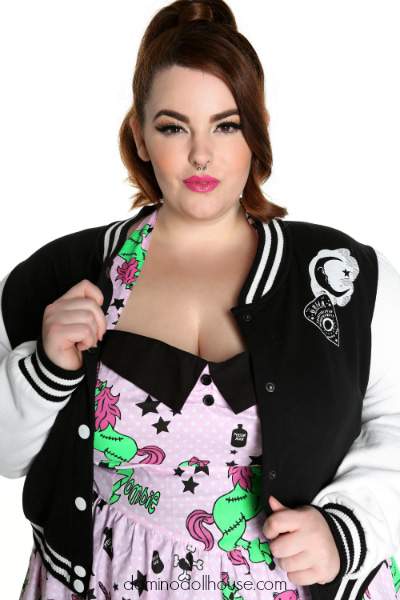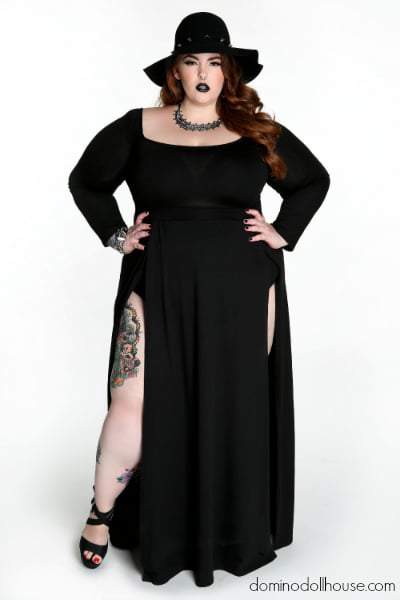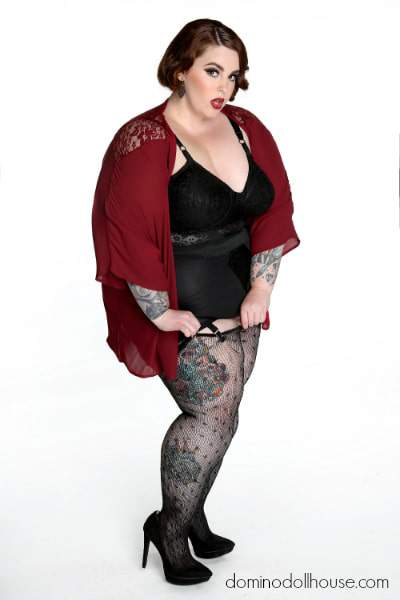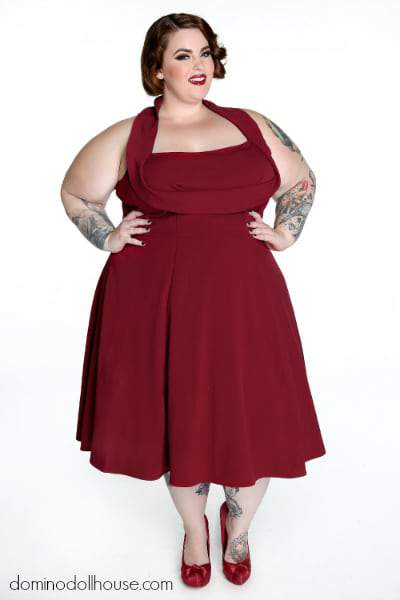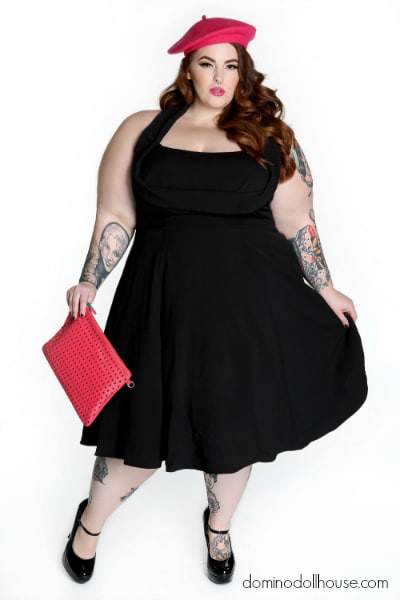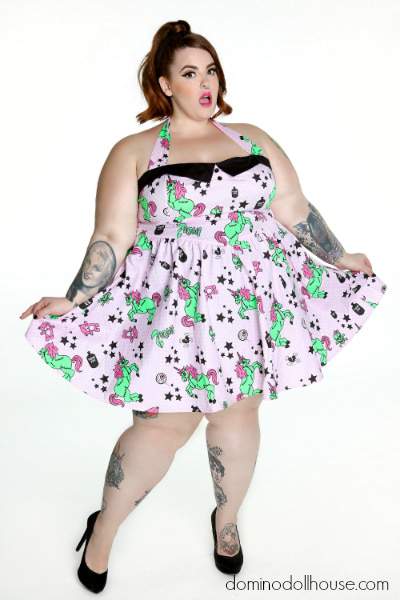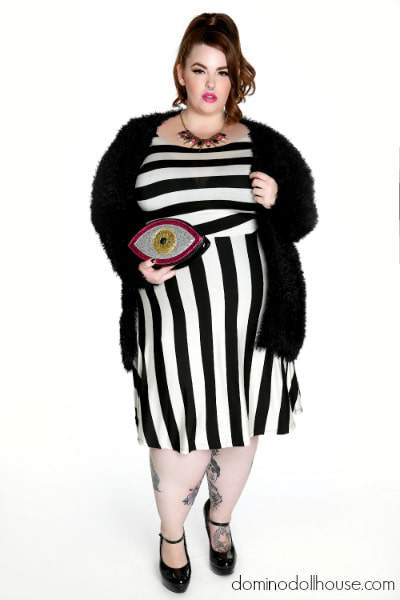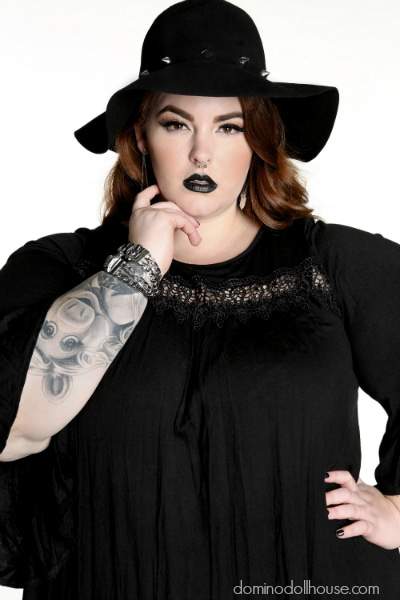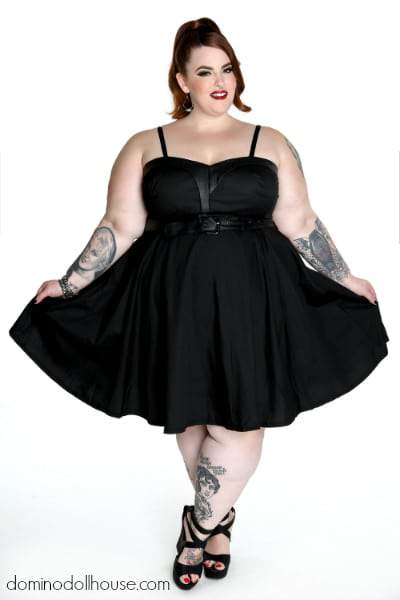 There are quite a few fun pieces in the collection that I can see myself rocking out in! With sizes up to a 4X AND international shipping, you too, can get a piece of the Domino Dollhouse Vintage Valentine Collection!
The collection can be shopped NOW, at DominoDollhouse.com!
What do you think of the range? Have a new fave that you have your eye on? How awesome does she look in their pieces!