I have to admit, all of the pieces that I have from the Melissa McCarthy Seven7 collection are amazing. From fit, to quality, to function… and of course the fashion, she has been putting out quite the impressive collection! So when I caught wind of her latest pieces and saw her teasing a few looks on Facebook, I had to find out what the latest collection was all about and the pieces that I had to have!
For her fall collection, she is serving us vintage 70s and quite a few fun prints. The inner boho child inside of me is elated and hyped for this collection and I knew that I had to share with you the newest pieces to land on her site! Have you shopped MelissaMcCarthy.com before? If not, you definitely should check out this contemporary collection! NOT a fast fashion site, prices, styling, and options are a bit elevated (just a heads up) but she has quite a few fun pieces that I need to add to my closet- IMMEDIATELY!
But let me share and show with you why!
First Look: The Melissa McCarthy Seven7 Fall Collection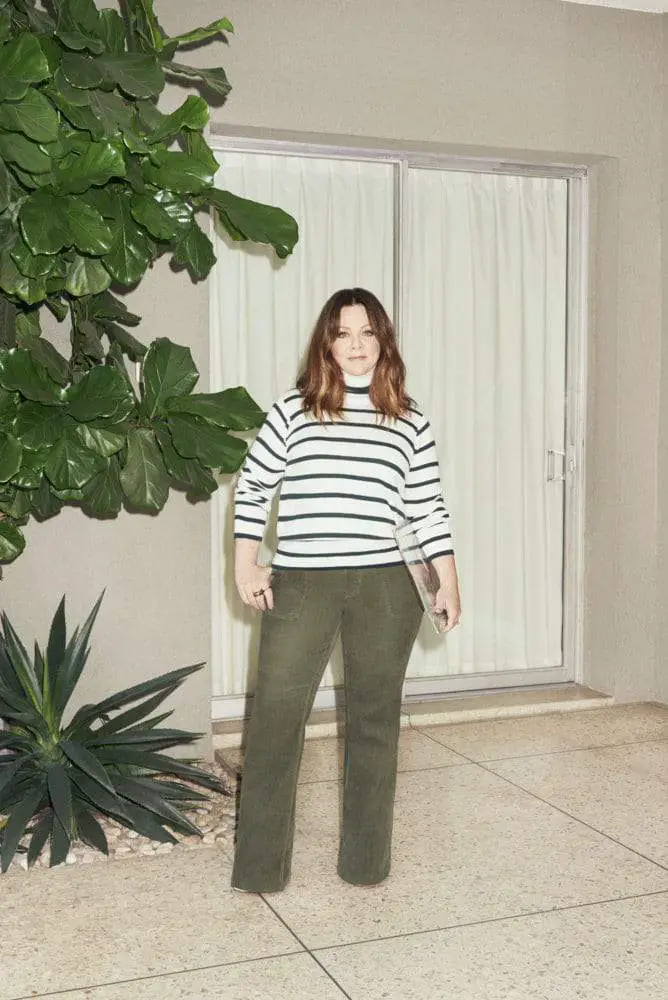 See what I mean? Need this leather skirt! Really cool, that it is leather on the front and ponte on the back (which I imagine to help with those who are amazingly blessed back there!)
BUT, what did not make the lookbook that has me intrigued and hyped? She has these two reversible bomber jackets that are calling out to me something fierce. Like, a reversible faux fur bomber? Honey! Sign me up. Stat.
Just look:
Minky Heavy Bangs Reversible Fur Bomber at MelissaMcCarthy.com
Minky Bangs Reversible Fur Bomber Jacket at MelissaMcCarthy.com
But then she has this really cool jumpsuit that has removable straps (how thoughtful!) I mean, then you have this quilted denim jacket? Swoon. But then there are these wide leg cropped leather culottes! Ha! Get it girl. There are soooo many gems on the site that you definitely have to check out… I know that I am kind of obsessed and am creating my must have list!
You can shop the collection, now at MelissaMcCarthy.com!
Do you have pieces from her collection? Which ones are calling out to you? Let's discuss as I am really excited to see how this line evolves! Definitely more than a few faves that will end up on my body… Oh! And for those of you who are curious… YES, she does ship internationally! They ship to Australia, Canada, Germany, Mexico, New Zealand, and the United Kingdom! SO if you are looking for a few pieces, up to a size 4x, there may be a look or two that call out! I know there are a few that do for me…
What about you?