Okay. Let me tell you something. THIS news I stumbled onto makes me CHEESE sooooo hard. You see, I remember when Single Dress started picking up major steam and was introduced to Bloomingdales, in my former life.
LADYLIKE. 
FEMININE. 
SOPHISTICATION. CONSTRUCTION. 
Their signature dress, you are probably all too familiar with, and today I am soooo hyped to share with you that this contemporary brand has ventured into plus sizes and carried (from what I can see) at Saks Fifth Avenue exclusively. Which only makes sense as they were among their first buyers in their main line, back in 1996!
I have seriously longed (quietly) for their sleek and chic cocktail dresses to delve into plus sizes and excitedly, it NOW exists!!! Another contemporary brand (right around the same range of Monif C, Jibri, Kay Unger, Adrianna Papell, and Amanda Uprichard) whose dresses we have all seen, are now making its way to us! Heyyyyyyyy! THANK YOU SINGLE DRESS!
Okay, so now I am going to share with you my favorite pieces from the collection, and you will have to tell me if their signature sheath dress silhouettes look familiar…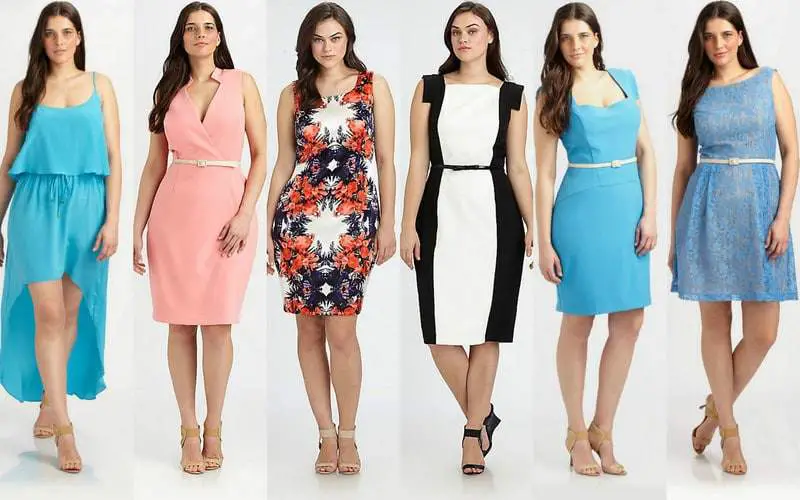 Okay soooooo… what did I tell you? Tre chic, yes?
From left to right: 1. High Low Silk Dress 2. Faux Wrap Gabardine Dress 3. Floral Print Silk Dress 4. Two Tone Sheath Dress 5.  Square Neck Gabardine 6. Lace A-Line Dress
But let me share a bit more about Single Dress, so you know what you are getting your curves into!
Single is an unapologetic stand for the individuality of style and confidence. Co-founded by GALINA and MICHAEL SOBOLEV, Single was conceived to reaffirm every woman's zest for life, romance and luxury.

Single offers the very latest in fashion trends with a fresh and unique interpretation. Combining classic luxury with an exuberant attitude, Single is fabulous fun in lavish fabrics, from delicate silks to the softest cashmeres. Its one-of-a-kind prints are developed from original artwork, in coordination with art studios in Italy and France. When you wear Single, you possess an optimistic outlook and a strong sense of self.
Okay. Seriously, I could go on and on, but if you see any dresses you are curious about, please head on over to Salon Z at Saks Fifth Ave to shop Single Dress in Plus Sizes!
What do you think about the collection from Single Dress? Have you heard of them before? Would you rock one of these frock? Sound off and let us know!