So, let me tell you something. This weather in Georgia? You can literally have all seasons in one week! So, as we ready for spring, I am stocking up on my strategic layers. You know, those pieces that will save your life and keep you cute? Yeah, those layers… and today, with the help of Catherines I am showing off a few must have styles for this transitional period… you ready?
When Catherines asked me to dive into spring layering, I have to admit, I was a little nervous… you see, my spring layers are pretty basic and practical… I need these signature layers to be able to work with my life and the various looks and moods I may have. You know what I mean, right?
But embracing this year's theme, not only did I shoot a video to do this, I even snapped a few pictures to show you how I am making this work! You ready to see what and how I made this work?
Okay, here you go…
Spring Layering with Catherine's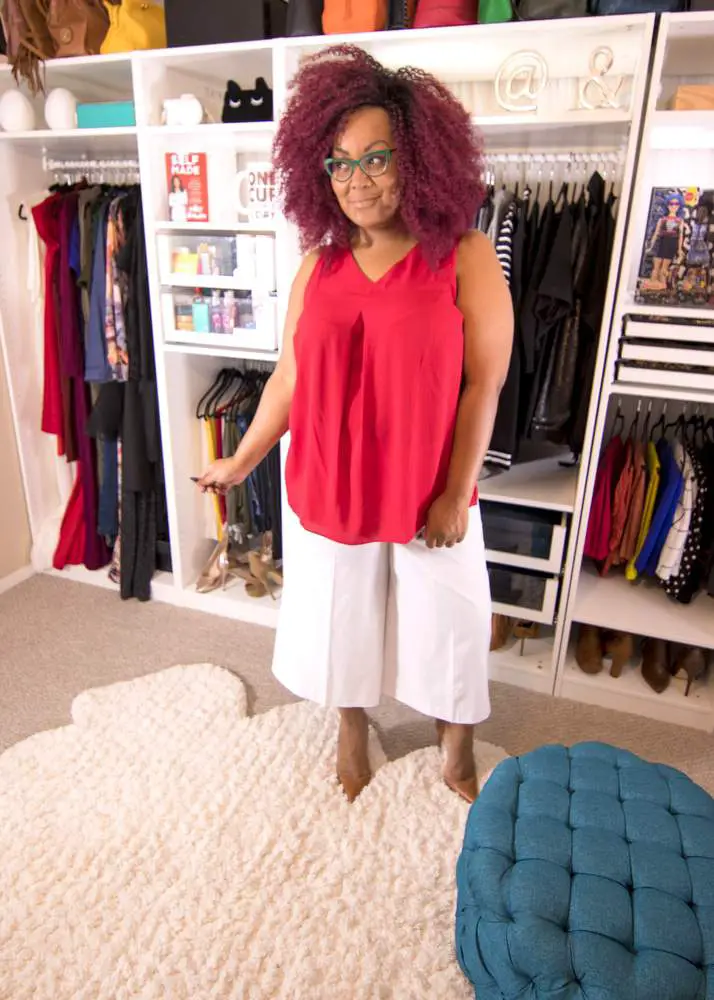 To kick things off, I started off with these uber fun wide leg cropped pants that I fell in love with. I thought these pants would serve as a great foundation to show a few ways to rock it!
Look One- The Denim Jacket
I chose to layer with my denim jacket and a bold tank! A great denim jacket is a must have. Always and forever. Worn with this outfit or over springs maxi dresses, a denim jacket is a timeless piece to have and rock! I already see a few items that I can layer my denim jacket with, from my closet. Seriously, I do not play with not being able to rock my items more than a few ways!
Get My Look: Denim Jacket; Yellow Tank; White cropped wide leg pants all at Catherines.com
Look Two- The Cardigan
Normally, I shy away from cardigans. They tend to be a bit more conservative for me, but when I saw this one and knowing I was going to rock these white pants, I thought this could be a lot of fun! So what I ended up doing is pairing a white tank underneath and letting the cardigan take center stage.
I went back and forth with belting it, but I did not want to mess with any of the lines of the look, so I kept it sleek and cute. I can soooo see this at church, work, and then rocked over a spring strappy dress!
If you are looking for something even more casual, wear with a pair of cropped jeans and silver chucks!
Get My Look: Cardigan; White cropped wide leg pants all at Catherines.com
What pieces are your must haves? I also love playing with leather jackets, blazers, and one that I am slowly getting into, bomber jackets!
You can shop spring layers and more, at Catherines.com
Which pieces do you add to the mix to layer it up and keep it layered and cute?