You have to love all of the plus size fashion collaborations and the growth that is happening within the industry! And up in Canada, they stay letting us know that they have it going on up there! With the latest to come out of the plus size boutique, Sexy Plus Clothing, RUE 107 and plus size blogger, The Stylish Reid!
If you are not familiar with Annika, we actually are featuring her in today's plus size blogger spotlight and bring you her latest partnership to bring a bit more fun fashion into Canada! And who better to spice things up a bit than with RUE 107! You know, the uber sexy brand that is "home of confidence and curves!"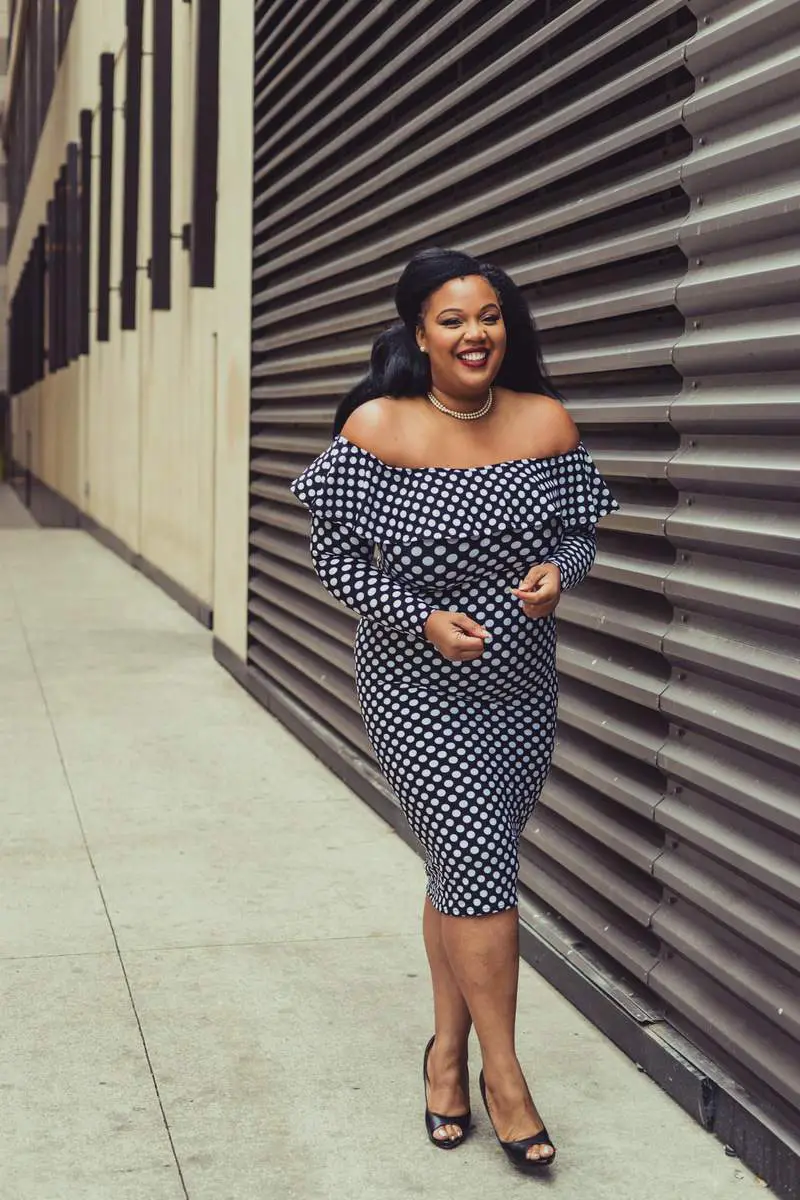 So what and how did they collab?
With a fabulous lookbook, of course!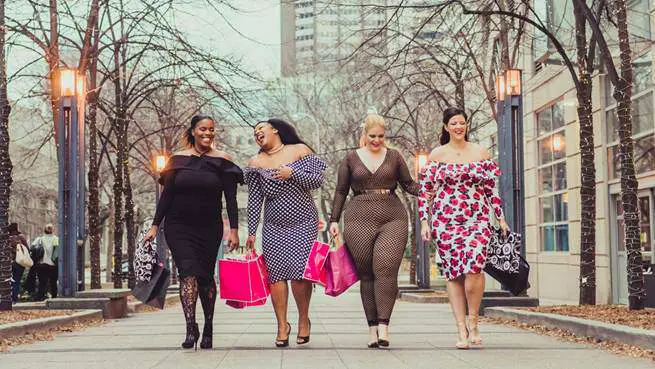 But even a bit more than that!
Annika curated the introductory RUE 107 collection for SexyPlus Clothing. Her choices included the Breana, the Sylvie, and the Vicky fitted bodycon dress with off shoulder ruffle details, along with the head turning Miss Rose fishnet bodysuit.
"We are so excited and proud of this collaboration with Annika and we LOVE her choices. She kicks off the first collection with sass, class and a touch of urban retro flair.

Our website is live with the collection and customers can shop immediately in store or online.

We will continue to add new styles from Rue 107 to make sure we're meeting our customers' needs, and staying true to our inspiration that sexy is a state of mind – but nice clothes helps!" Stefanie of SexyPlus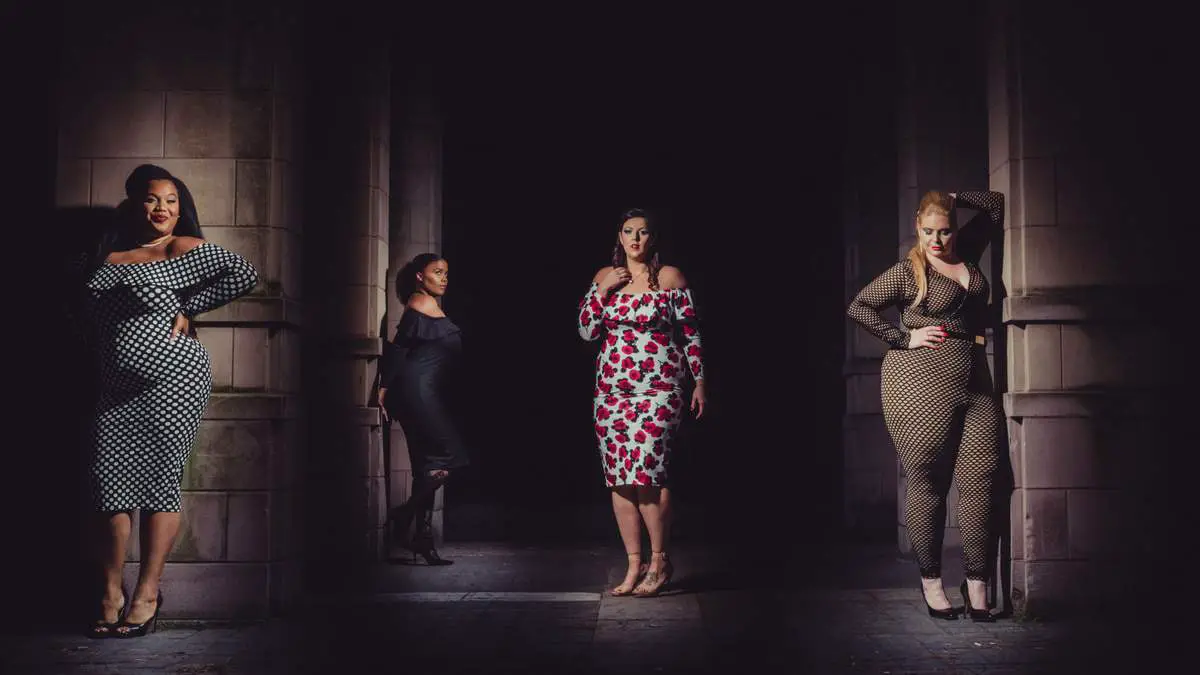 In order to bring the lookbook to life, Stefanie, the owner of SexyPlus Clothing, and Annika chose three Canadian plus size models to bring the collection to life! They are Kristina Samuels @ksamuels2, Caterina Moda @caterinamoda, and Sarah Taylor @sarahtaylorsjourney!
Excited about this and want to shop it in person?
Well, to celebrate this collaboration, Stefanie and Annika will be hosting a special shopping and styling event at SexyPlus Clothing on DECEMBER 28 from 4-7. Customers can get more details on the SexyPlus Clothing Facebook page!
Cool beans, right???!!
Are you looking to shop at more plus size boutiques, with physical locations? Make sure you check out our Plus Directory with over 100 boutiques across the US and Canada!