It's no secret that leggings are essential to our holiday wardrobe. With your schedule pretty much filled with days of indulging in good food, drinks, shopping, decorating, entertaining, and traveling, there's a serious need to be comfortable and still extremely cute, right? It is no secret here at #TeamTCF that we loooove a good legging, but even more than that, we loooove our Lysse leggings.
They have been a favorite of ours, almost from when they first launched! And after a fun conversation about the dos and dont's of leggings, we thought we would share our favorite pair with you!
LYSSÉ. PERFORMANCE. INSPIRED. FASHION.
But seriously, have you heard of Lysse? Ma'am, this clothing brand has uniquely and brilliantly perfected the legging formula. PERFECTED. Fashion. Form. Function.
These high rise, sleek design, and amazingly comfortable leggings do more than just make it easy to be pulled together… this combination of fabric and design is top notch and they last foooooorever.
We invented patent pending fabrics that hold you close, accentuating curves while minimizing distractions. We sewed them with tailoring that's as smart as it is flattering. Flatlocked seams that lie flat and stay comfortable all day.

Cut on the bias. Draped to perfection.

We designed Lyssé to be pure joy to wear. To look and feel as good at 7 am as it does at 7 pm. To work as well with flats as it does with heels.
I find myself gravitating to the comfortable side of my closet during this time and this means reaching for one of my favorite legging brands, Lysse. And today, we share some of our favorite styles from the plus size legging brand!
And NO, this is not a sponsored post, we just REALLLLLLLLY love them!
Meet Lysse: The Plus Size Leggings We Love!

Ponte Vegan Leather Legging at Lysse.com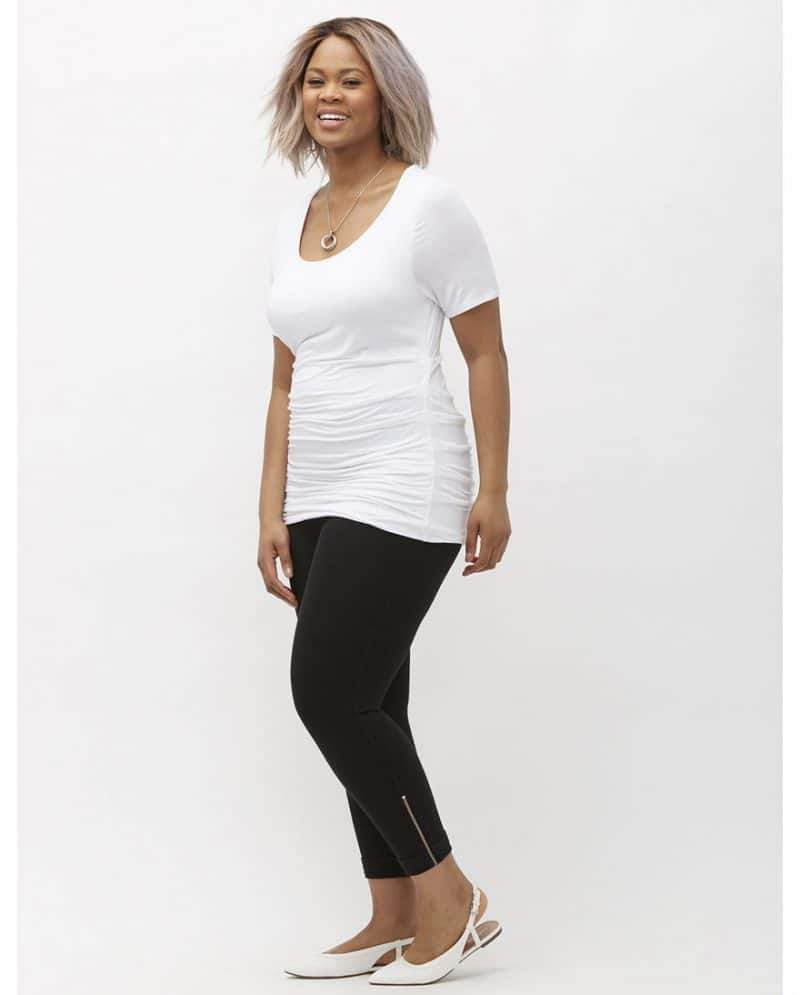 Denim Cuffed Crop Legging at LaneBryant.com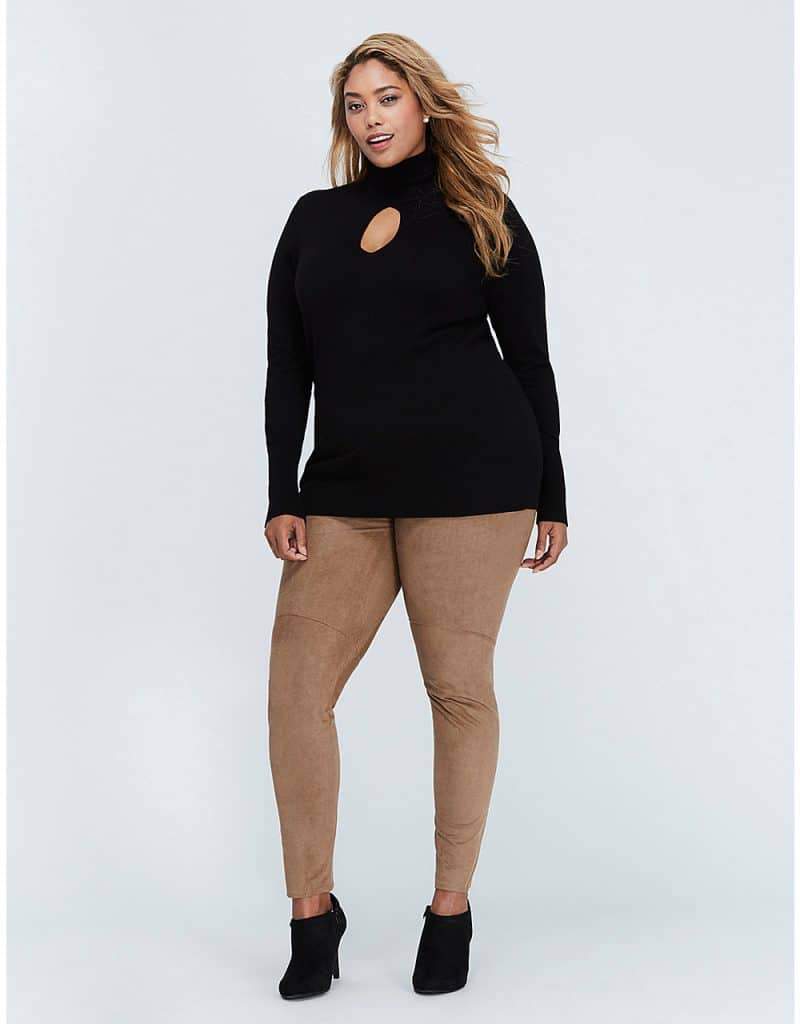 High Waist Suede Legging at Lysse.com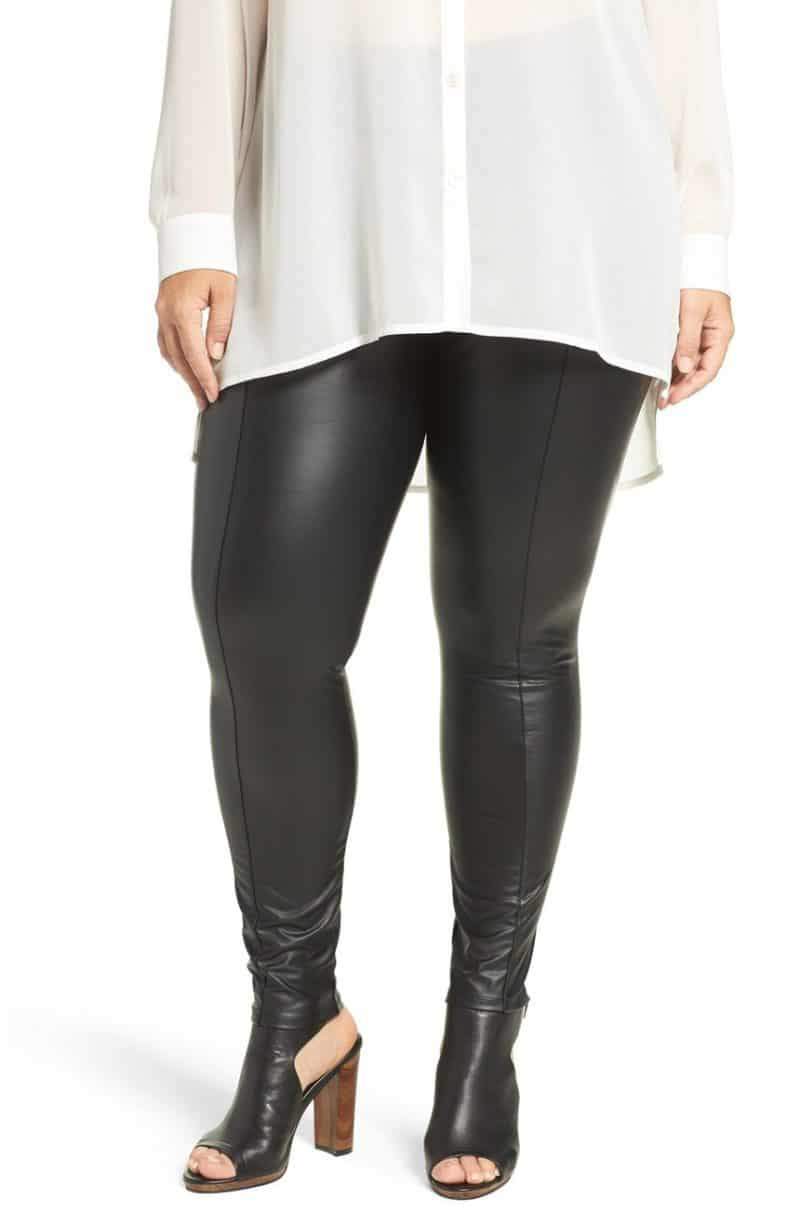 Vegan Leather Legging at Lysse.com

You see? They have a design perfect for every body and style type, making the highly trendy and fashionable plus size legging brand you can wear with anything, anytime, anywhere.
But there's another reason we wear leggings so much—they can do wonders for the tuckus, if you know what I mean (wink wink).
BUT let us tell you why we love Lysse Leggings so:
They cover the FULL belly
They go all the way over and around the bum
The do NOT roll down- set it and forget it!
The rise is high and comfortable
In this cool weather, they keep you extremely warm and comfortable, without feeling sticky and sweaty
They last forever. Marie has a pair from like… three or four years ago, that she still rocks.
They wash amazingly!
Oh! Oh! Oh! And last year, they expanded their product line to include sleek blazers and easy shirt to pair with these fabulous leggings. Like this uber fly Velvet Moto!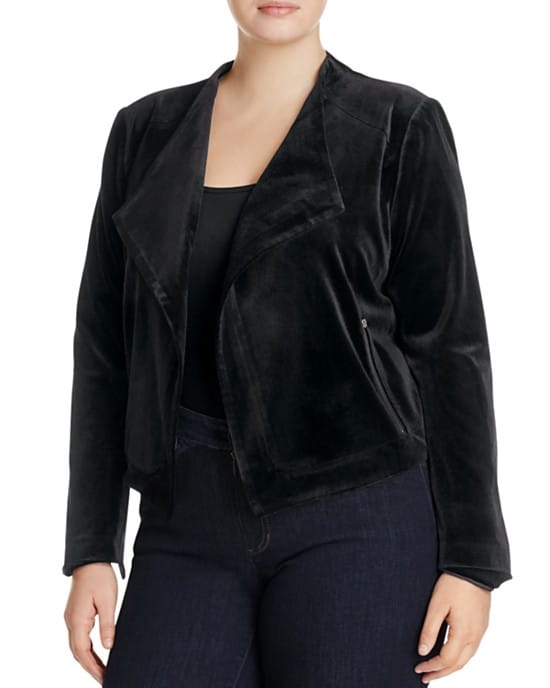 Cute right? Soooo good.
So next time you're on the hunt for a new pair of leggings, try a pair of Lysse leggings. Trust me on this one.
Curious? Check them out and shop them at Lysse.com!
If you are wondering where else you can find them, you can shop Lysse at Nordstrom.com, Bloomingdales.com, and LaneBryant.com!
Do you wear leggings? How many pairs do you have? Have you tried Lysse? Let's Talk!