Have you seen "Shrill" yet? The Hulu original stars Saturday Night Live actress and comedienne Aidy Bryant as she navigates the world as a fat woman. Can we first applaud Hulu for having so many woman-led originals (Shrill, The Handmaiden, The Mindy Project, etc.)?
And a second round of applause for Hulu airing this show, where the main character is fat and NOT trying to lose weight; in fact, Bryant's character, Annie Easton, is described as a woman who wants to change everything except her weight.
Ok, so we've praised the show enough, and we love it, right? It's a groundbreaking piece of entertainment in an era of body positivity and acceptance.
Not so fast.
In an interview, Amanda Needham, Shrill's costume designer, bemoaned the lack of plus size options available for Annie's bright and bubbly on-air personality and look.
Now, I don't know about you, but my closet (and wallet) will attest to the exact opposite of that sentiment!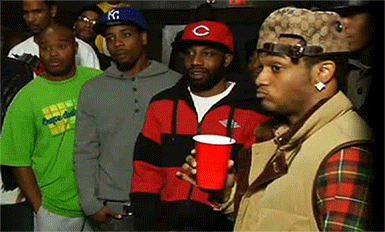 Over the last ten years, the plus fashion market has exploded and there are a ton of plus size brands and indie plus size designers to choose from that could have helped achieve the look Shrill was going for.
It would have also been an amazing opportunity to share some of these brands with a larger audience; because believe it or not, there are still plus women out there who aren't aware of all of the great options available to them.
So where should Shrill's Annie shop next season? To keep it short and sweet AND along the vibe and styling of the show, we have rounded up only FIVE plus size brands that would have wowed in Shrill.
And now that Shrill has been renewed for a season 2, there is NO REASON, why the costume designers, stylists, and producers cannot reach into the plus size fashion community to give the support and love back…
NONE.
5 Plus Size Brands That Shrill Could Have Used to Make a Statement
ModCloth
The Fabulous Fit and Flare Dress with Pockets is available up through a US 28 at Modcloth.com.
I love Modcloth, and honestly, the vintage-and indie-inspired designs would have fit in perfectly with Annie's fun, playful look.
With sizing from 00-28/XXS-4X, every sized fan of Annie's would have been able to get in on her on-screen look.
Courtney Noelle
The Nicole Skater Dress is available through size 4X (26-28) at ShopCourtneyNoelle.com.
Equal parts bright, sexy and slay, Courtney Noelle would have had JUST the right pieces for Annie's dating adventures.
Founded in 2004, the line is independently-owned and has some seriously amazing pieces that I could see Annie rocking all over Portland.
Unique Vintage
The Mint Swiss Dotted Sleeveless Georgia Swing Dress is available in sizes through 5X (26) at Unique-Vintage.com.
On the show, Annie is outfitted in a variety of dresses and Burbank-California based store, Unique Vintage, is THE shop for the dress lover in all of us, so Annie would have no trouble finding something.
Bonus: the waist-defining silhouettes of their 50's and 60's plus dresses would look stunning on her (and all of us!) AND their plus range goes up to size 26.
Jibri
The Jibri White Shirt Dress is available in sizes through 4 (26-28) at Jibri.com.
Jibri's Jasmine Elder was making fierce plus fashion LONG before many other brands showed up to the plus fashion party.
With ten years in the game she is still pulling off some of the best, most original plus fashion out there. Jibri's pieces are fierce and fashion-forward, perfect for the plus woman on a journey to love herself and look amazing while doing it!
Like Annie.
Altar PDX
Artemis Jumper in Dusty Sage from AltarPDX.com
Portland cult favorite Altar PDX sells their own in-house label, as well as other plus labels in their popular brick-and-mortar and online store. The store is VERY Portland; owners and designers Amy Fox and Cassie Ridgway's handmade clothing and accessories are inspired by the Pacific Northwest.
Very artsy, very cool kid, very chic. Annie could have definitely rocked some of their flowy frocks and vintage-inspired trousers easily.
No doubt Amanda and co. did a great job custom-designing a great wardrobe for Annie, but it wasn't necessary. They seriously did the plus size industry a huge disservice by not doing their research.
There are tons of brands out there these days creating fun and gorgeous plus size fashion.
Commentary across social media already thought that many of the pieces were fashioned from Modcloth and Eloquii!
These are only five plus size brands and retailers, but there could have easily been looks fashioned by Anthropologie, as we just mentioned, Eloquii, eShakti, Copper Union, and so many more!
BUT!
If that is a challenge, then the team should consider any of the various plus size stylists (who specialize in this market) who will be able to help respectfully navigate the space.
Because telling everyone on every platform that you could NOT find anything cute in plus size fashion?
Is NOT a good look…
What other brands do you think Annie would look good in? We'd love to hear your thoughts! Comment below!
As The Curvy Fashionista editors, we write about stuff we love and we think you'll like too. The Curvy Fashionista often has affiliate partnerships, so we may get a share of the revenue from your purchase.