I am not sure if you have heard of TiKeDi, but I have been watching them ever since I peeped Miss Nadia rocking out in the newest campaign… This brand is known for its sick use of shredding and its bold use of manipulation. I love it.
But then I saw this:
Essie Golden rocking her TiKeDi top in the latest photo on Facebook! So immediately I hopped over to the TiKeDi site to peep the latest arrivals. That is when I saw this top, the Tun Up Tee.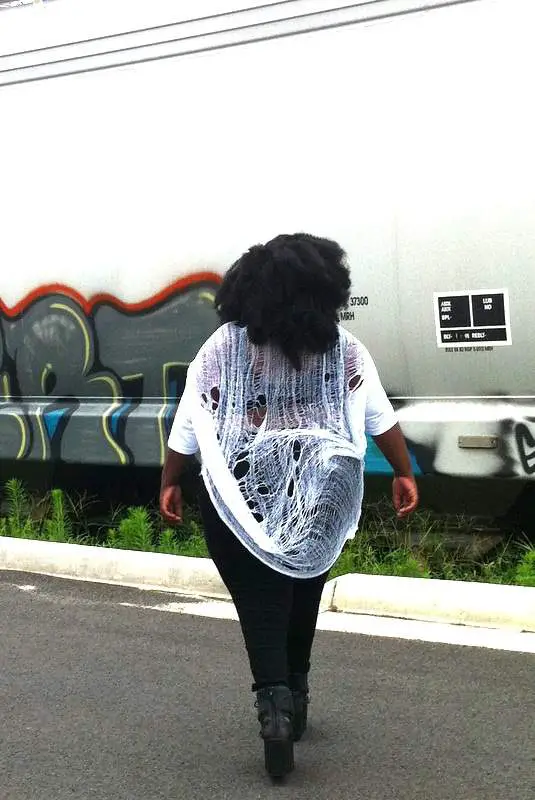 I literally want quite a few items from this site and wish I remembered this when I was shopping for my vacation. But, because I live in Cali, I can see me playing in a few items from the site, including this tee shirt for starters.
Rocked with my cut off shorts for the summer, a midi skirt for the fall, or layered over my Torrid Stiletto black pants with Over the Knee boots? YES. Again, if I can already see myself in a piece a few ways, then I know where it belongs, IN MY CLOSET.
I mean, couldn't you see it? Her items go up to a 2x, thanks to the way she manipulates her items! 😀 I really love this!
You can cop this top for $35 here, at TiKeDi!
But you also have to check out these while you are there too!
What do you think of this tee? Are you familiar with TiKeDi? Which other items would you play in? Let me know!