This post is sponsored by Big Fig Mattress. Thoughts and opinions are our own.
If you are a regular reader of The Curvy Fashionista… You already know that as much as we care about the latest fashion trends and news… we also care about the health and well-being of our readers! We are big advocates of self-care, self-love, and getting that much-needed rest! For World Sleep Day, we wanted to reiterate how important those things are… and how all three go hand in hand!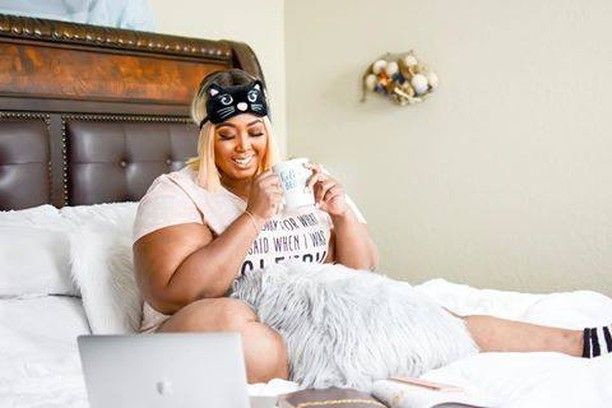 It's a proven fact that getting great sleep results in a better mood. In fact, in a University of Pennsylvania study, researchers found that subjects that slept poorly (under 5 hours a night) for a week, reported feeling stressed, sad, and mentally exhausted. With all that is going on in the world… the last thing we need is more stress and strife!
We wanted to celebrate this World Sleep Day by partnering up with Big Fig Mattress and sharing some of our favorite (tried and true) tips for getting the most out of sleep!
To Celebrate World Sleep Day We're Sharing 7 Tips For Your Best Sleep Yet!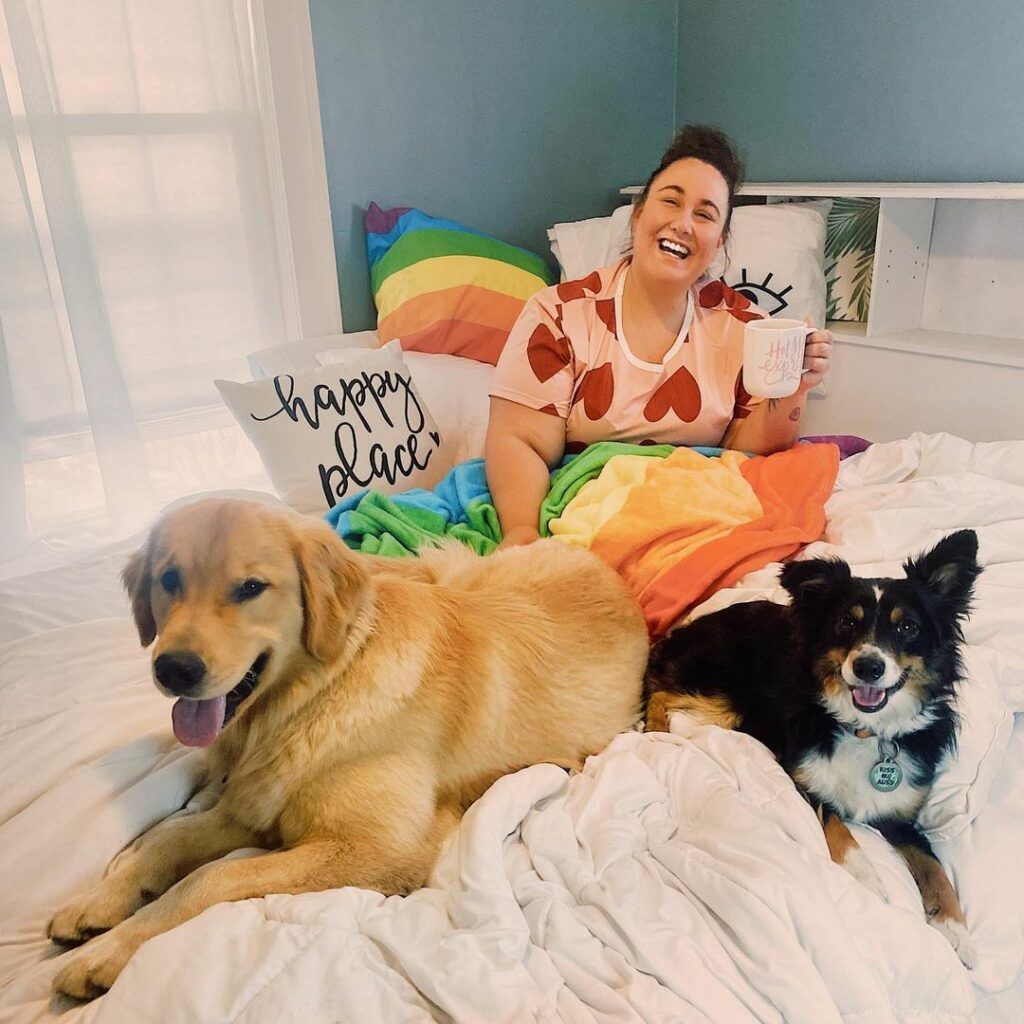 Go Easy On The Coffee
Yes, we know this can be a hard one!! But hear us out! The more caffeine in your system, the more awake and alert you will be. Which is obviously great for the beginning of your day… But not so great when bedtime comes around and you are not sleeping a wink! If you enjoy a midafternoon or evening coffee or tea… switch it up and sip the caffeine-free version instead.
Use Your Bed for Sleeping Only!
We know it can be oooh sooo tempting to hang out in bed while chilling and watching tv or even working during the day. But this can mess with your sleep schedule.
But, if space is limited, or if you honestly just prefer the comfort of your bed for certain tasks, why not make your bed work for you? Make your bed adjustable! Big Fig introduced The Big Fig Adjustable Base so that you can customize your bed for your everyday needs! You can control the multi-position adjustable base through a wireless remote that features one-tap presets to customize your adjustable base to your lifestyle. That way you can have certain settings meant for sleep and another for lounging!
Keep Your Room At A Comfortable Temperature! 
Having a nice cool room is (for most) the optimal sleep environment. If you're a hot sleeper- you know how uncomfy it is to wake up because you're too warm. Big Fig actually listened to feedback like this from plus size sleepers and made sure to make their mattress as cooling and breathable as possible.
How did they do that, you ask?
Big Fig's mattress top layers are made with ThermoGel cooling technology, which actively cools your body temperature as you sleep. This technology activates with moisture contact to create a cooling sensation close to the skin!
Try Some Light Yoga Or Stretching Before Bed
Do you wake up sore in the morning? Try some bedtime yoga or low impact stretching before bed! This should help relax you and having this nighttime routine will signal to your brain and body that it's almost bedtime! If the soreness persists, you may need to take a look at your mattress and foundation to see if it needs replacing.
Sometimes having a low-quality or low-weight capacity foundation for our beds can cause aches and pains and can cause your mattress to feel like it's sinking. We recommend Big Fig's Foundation to prevent this from occurring. Their foundation is made with plus size sleepers in mind. With 18 slats, 2 center rails, and 32 side support blocks, this allows it to support 5 times the weight of your typical foundation (up to 1,250 pounds).
Take a Nice Long Bath or Shower Before Bed 
Wash the day away with a nice long shower, or soak to your heart's desire in a self-care bath! Taking time for yourself, allowing your mind and body to unwind, is a simple gift that we can all give to ourselves. Sometimes, life can feel overwhelming, so it's important to tuck away some time to yourself! Plus, studies show that taking a bath up to 2 hours before your bedtime can increase the amount of deep sleep you get! Talk about a win-win!
Dim the Lights and Nix the Blue Screens
Make your space nice and cozy and dim before bed! Dim the lights around your home at least 2 to 3 hours before bedtime. Lowering light levels signals your brain to make melatonin, the hormone that brings on sleep! Also, don't forget to put away your laptop and cell phone at night and turn off your television at least one hour before your desired sleep time! Remember that those notifications will still be there in the morning… You owe your brain some time to wind down and prepare for sleep. 
Your Mattress Matters
You can do all the things listed in this article, but one thing that is crucial to having great sleep is having a great mattress. And as plus size consumers, we have to make sure that the mattress we choose works for our bodies and our needs. Big Fig made sure to think of everything when it came to the needs of plus size sleepers! For plus size sleepers, the firmness and comfort levels of our mattress can decrease within only a few months of use.
The Big Fig's hybrid construction of high-quality pockets springs and foam provides the ultimate mix of support and comfort. Individually wrapped coils support the layers of foam to maintain their shape over time.
Check it out for yourself:
In today's hustle and bustle world, we appreciate holidays like World Sleep Day to remind us to slow down and take care of ourselves. Now that we know just how important sleep is, we understand that picking the right mattress is just as important! This is why Big Fig gives customers a 120-night trial, to see if the mattress is a perfect fit! If you don't love the Big Fig, they will even come pick it up for free and give you a full refund of your purchase!
Sleep well, friends! Happy World Sleep Day!