This article isn't about getting rid of your bras forever. Bras have always been an everyday part of our everyday lives until the pandemic changed that completely! Bralettes are an amazing in-between, especially on those days you want to be bra-free.
You don't have to worry about the pinching, being uncomfortable, and the all-around annoyance that bras give us. Plus size bralettes are freeing and are a must-have addition to your wardrobe.
Bralettes are no longer just worn under your clothes. This isn't your mother's idea of how to wear your undergarments!
We are proudly flaunting our curves and aren't afraid to show off our beautiful bodies. However you choose to wear your bralette – if it's peeking through your blazer, worn like a top, or seen through your sheer top, wear it with confidence!
Whether you're team bralettes or you are a little skeptical… Let's dive into some spring bralettes!
15 Cute And Fun Plus Size Bralettes For Spring!
Photo Credit: www.rue21.com
Pair this scallop bralette with your black distressed jeans, Converse sneakers, and leather moto.
Photo Credit: cacique.lanebryant.com
A causal, simple, and easy-to-wear bralette.
Photo Credit: www.citychiconline.com
A pop of color is a must-have for any woman's wardrobe.
Photo Credit: www.adoreme.com
This lacey bralette with a high-waisted skirt, sheer top, and cropped jacket.
Photo Credit: www.target.com
The longer bralettes are perfect for wearing like a crop top. They are comfortable and easy to wear.
This is the bralette you wear with the low-cut dress that you can never find the perfect bra to wear.
Photo Credit: Calvin Klein
Sometimes we need to get rid of the underwire!
Photo Credit: www.avenue.com
A denim button-down shirt with your bralette peeking through with a pencil skirt and sexy pumps.
Photo Credit: www.ullapopken.com
We didn't forget about the women with larger cup sizes. This bralette goes up to size 56F
Photo Credit: www.felina.com
The comfortable bralette that you can wear around the house all day long!
Photo Credit: www.savagex.com
This sparkle bralette screams fun, cute, and spring.
Racerback provides so much support In all areas. This bralette will definitely have the girls supported.
Photo Credit: www.yandy.com
This bralette is one that you want to pay peek-a-boo. It's too beautiful not to put on display.
Photo Credit: www.torrid.com
You can also wear a bralette as loungewear. Pair this one with your favorite pants or shorts.
Photo Credit: www.smartandsexy.com
This is one of my favorite online stores for inexpensive lingerie and undergarments. They are true to size, and the quality is great.
Bralettes add simplicity, comfortability, and hassle-free without the struggle. This doesn't mean lack of support for the women with bigger cup sizes. There are many bralettes that have underwire, hook, and eye and provide extra support.
It took me sometime to build the confidence to wear a bralette as a top. When I first started I would wear them with a duster or long cardigan.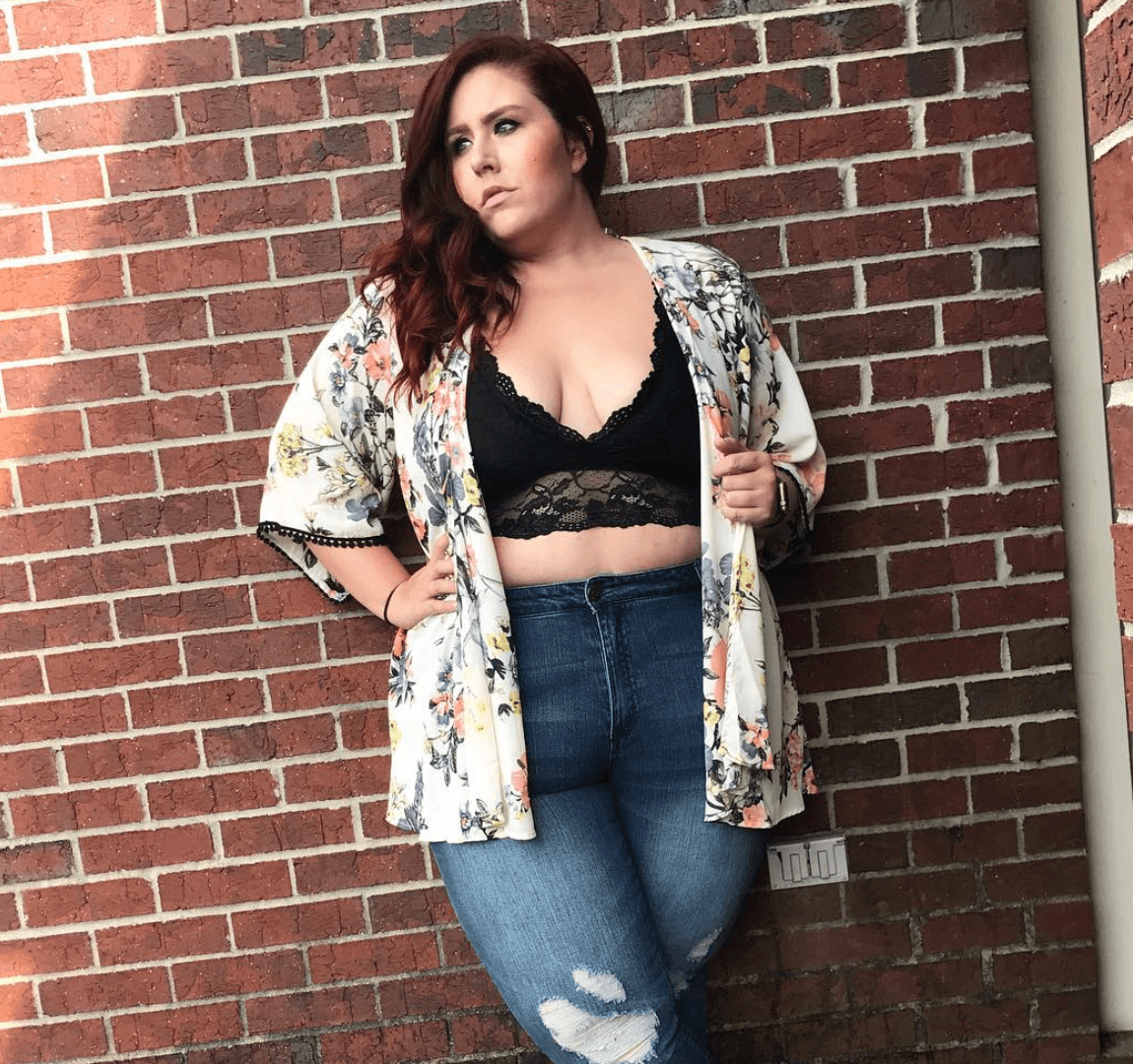 They felt similar to a crop top, and eventually, I started wearing without the covering. If you can happily wear a crop, you can certainly wear a bralette as a top. It's the most freeing feeling to wear whatever you want however you want!


How much do you love wearing bralettes? If you haven't, will you try wearing them? We can't wait to hear from you.
Happy Shopping!