*Disclosure* This is a sponsored giveaway with Good American. Thoughts and opinions are solely our own.
We are still on a high celebrating 10 years of the Curvy Fashionista… you know, your go to resource for all things plus size fashion, news, and trends! As we cross over the halfway mark of the month, we are still going strong with our giveaways!
We've closed an Eloquii, Torrid, and our Dia & Co giveaway. And today? We are geeked to share our newest brand to our party… a Good American Giveaway!
You know, I have long been a fan of the Good American brand, serving up premium denim in all sizes, including plus sizes! I currently have about 3 pairs of these jeans and I honestly swear by them.
High rise, no saggy booty, and a great fit? Heyyyyyyy, boo!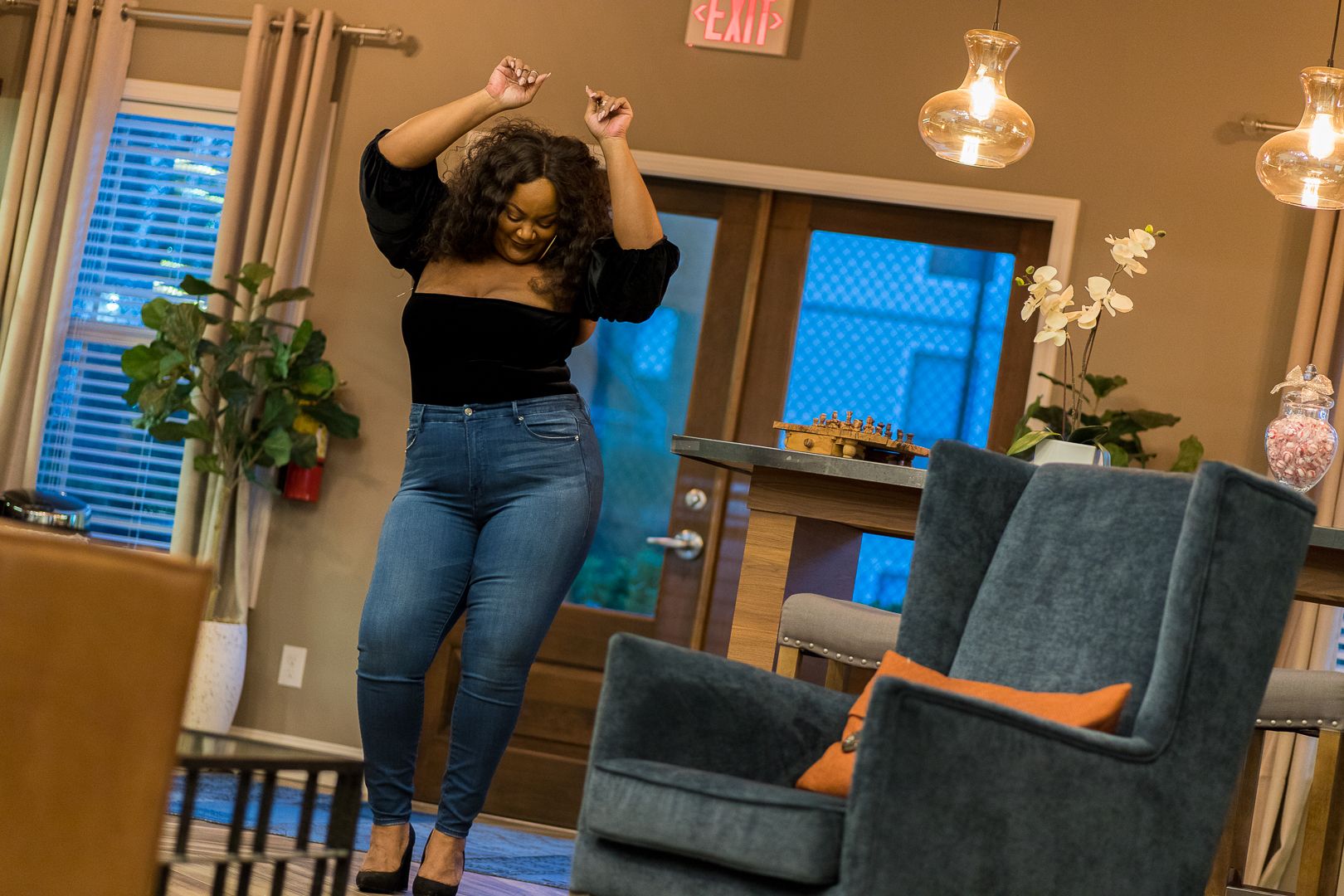 And since we are bringing Good American to the party, how does 4 winners being hooked up with a $250 gift card to the brand sound?
Yes, you heard me!
Four of you lucky winners will score $250 to shop your favorite denim, active wear, and/or bodysuits from Good American! $250 x 4 = $1000! Woot!
But let me tell you about my Good American look, though…
I am currently rocking these Good Legs with a fancy and fun velvet bodysuit! How perfect is this look for the holidays?! For a party? For the New Year?
These jeans, honey they suck you in, lift you up, and are comfortable all at the same time! It is a weird thing, but yes, these jeans are that jam, girl… and now you have your chance to rock out in a pair or two or even a fly active wear look or bodysuit!
Shop my look: Velvet Off Shoulder Body & Good Legs in Blue 004!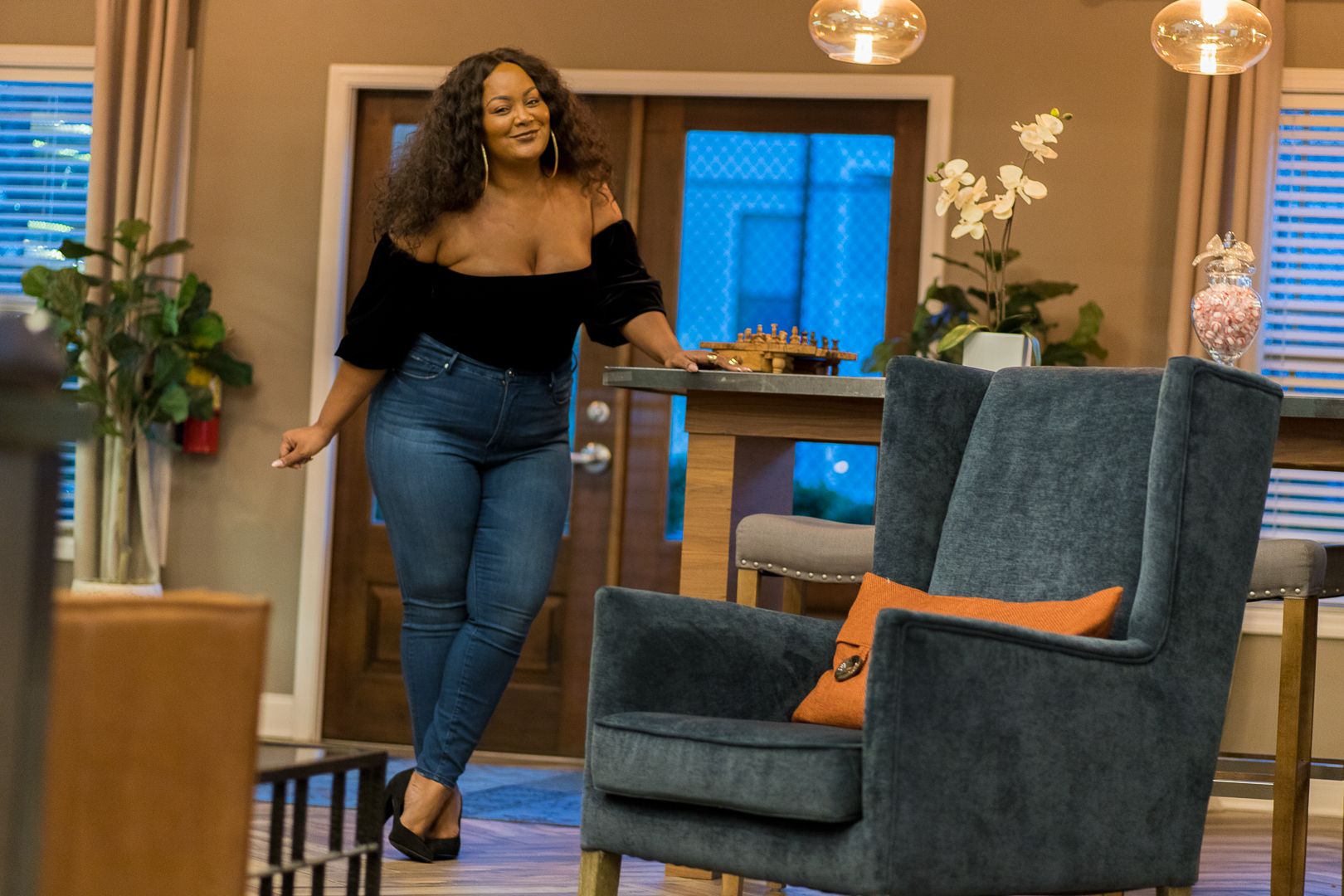 So how to you enter the Good American Giveaway?
Fill out the form and let us know your favorite jeans or the jeans and looks from GoodAmerican.com. Drop your comment and then follow the steps in the form. The more steps you take, the more entries you receive!
If you are one of the lucky four, you will score $250 to shop at Good American! How cool is that?!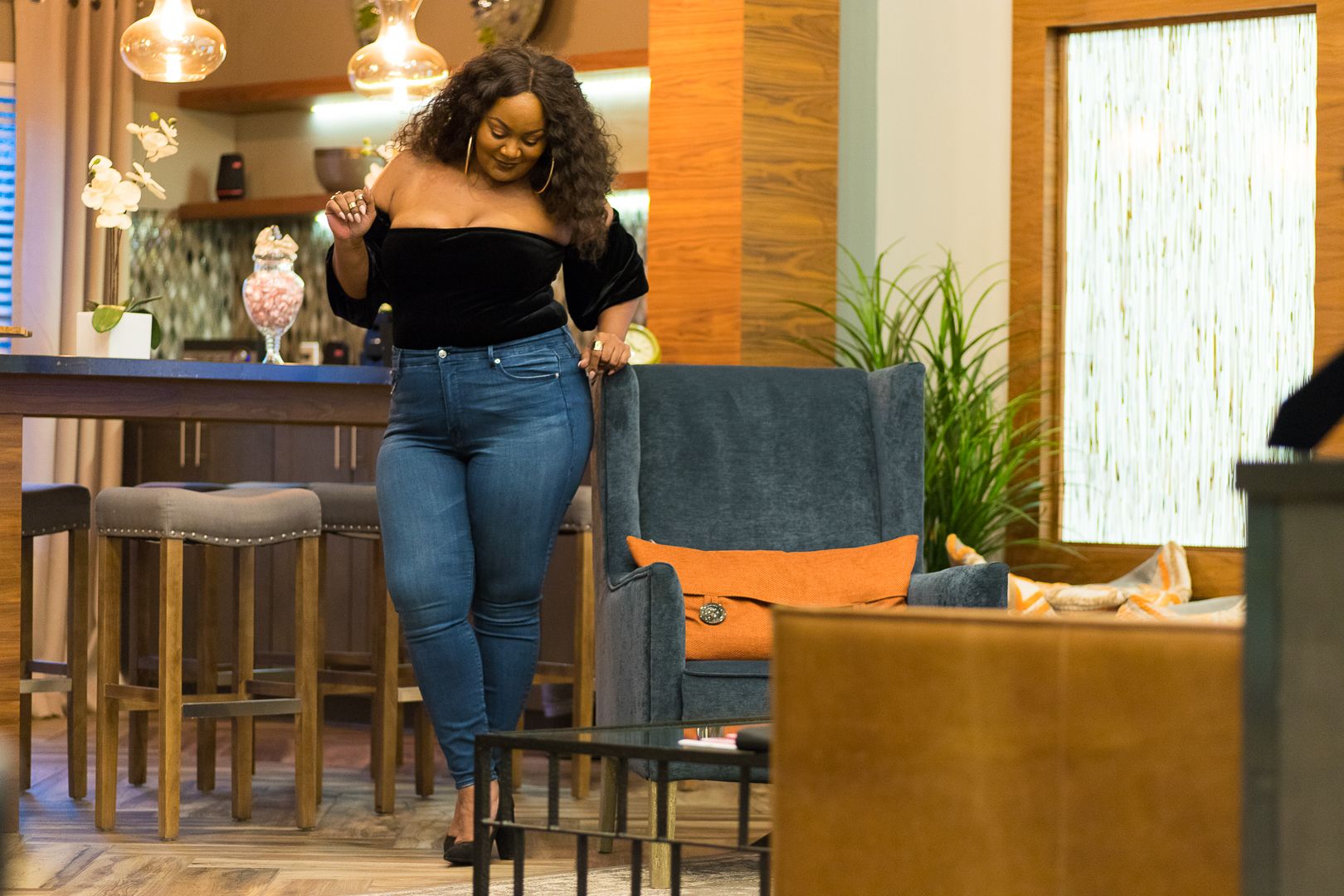 Can't wait and want to shop now? I am also hooking you up with an EXCLUSIVE TCF Discount! Get 20% Off Full Price Items Over $100 at GoodAmerican.com. Discount Automatically Applied at Checkout. (Click the link below to claim discount!)
Shop my faves at GoodAmerican.com!
But you have to move fast, though! You have until Friday, December 28th at 11:59 PST to enter!
How about that?
Make sure to follow them on their social! On Facebook it is @goodamerican and on Instagram it's @goodamerican!
Thank you again, for rocking with us these 10 years! Whether a new or OG follower of the brand, I thank you for your support!
Wait until what you see what we have planned for 2019! We are about to have soooo much fun!
Let's do this!
*Disclosure* This is a sponsored giveaway with Good American. Thoughts and opinions are solely our own.