Listen, to say that Full Figured Fashion Week was a whirlwind in an understatement. A week full of plus size fashion, celebrations, and reunions, FFFWeek is where relationships are made, careers are launched, and where plus size brands and businesses thrive! For the FFFWeek Masquerade Ball, presented by Livi Rae Lingerie, this evening was a delight. Sponsor, Big Fig Mattress made sure guests were comfy and had a place to kick up their feet on their deluxe beds!
The Broad Street Ballroom was transformed into a swanky event, dimly lit, where the attendees brought the fashion not only to their curves, but to their faces as well… it was a masquerade ball after all! From the dainty to the ornate, plus size women and the big & tall men stylishly showed up and out for the Friday night event!
Can we talk about the music? The DJ had us grooving, from Gwen's favorite house music to the tried and true Wobble dance! There was not a dull moment on the dance floor… especially once Livi Rae hit the stage! It was hot, too… matter of fact, let us show you!
The "Eyes Wide Shut" Livi Rae Fashion Show at FFFWeek
Our favorite moments from the Masquerade Ball at Full Figured Fashion Week
The crowd was beautiful! The looks and their masks were stunning, innovative, and creative!
Among the crowd, we ran into Atlanta's own Maui of Phat Girl Fresh, MsNickee Mack, Designer, Ashontay of Christian Omeshun, Makeup Artist Patrice Story, Models Alexus Rackley, Jameisha Holmes, Nedra Phillips and Telethia Penn!
Ohhhhh and special thanks to Big and Tall Blogger, photographer Kirk of XL Tribe, we were able to make sure to bring you the memories that we experienced throughout the night!
What did I wear?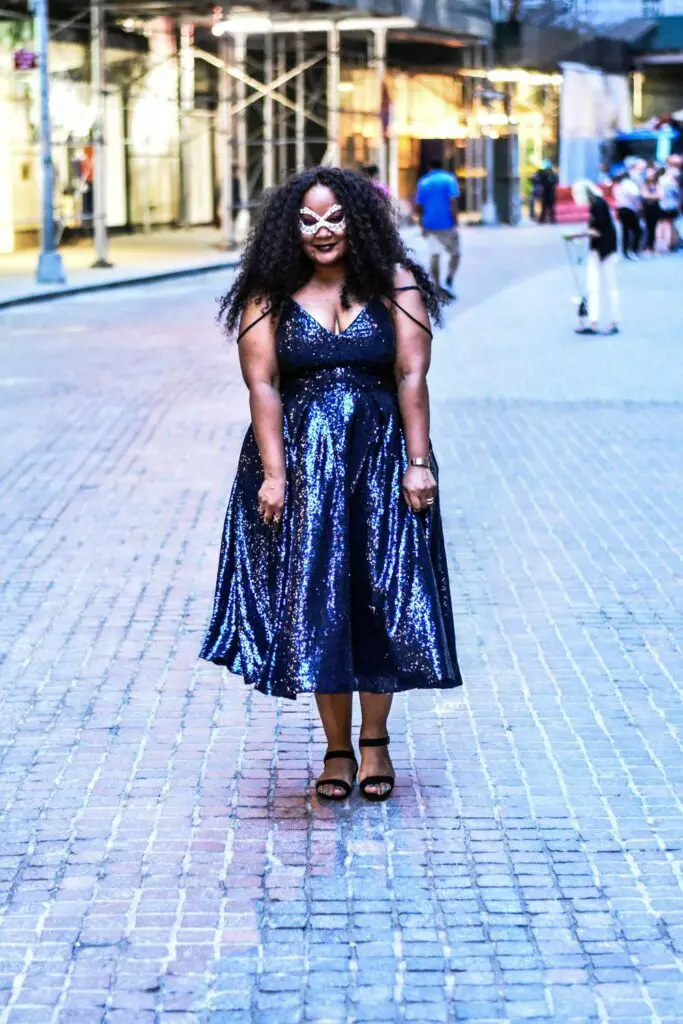 Well… I was flanked in FFFWeek's "Designer of the Year," Z by Zevarra, I rocked out in a navy blue fit and flare sequins dress!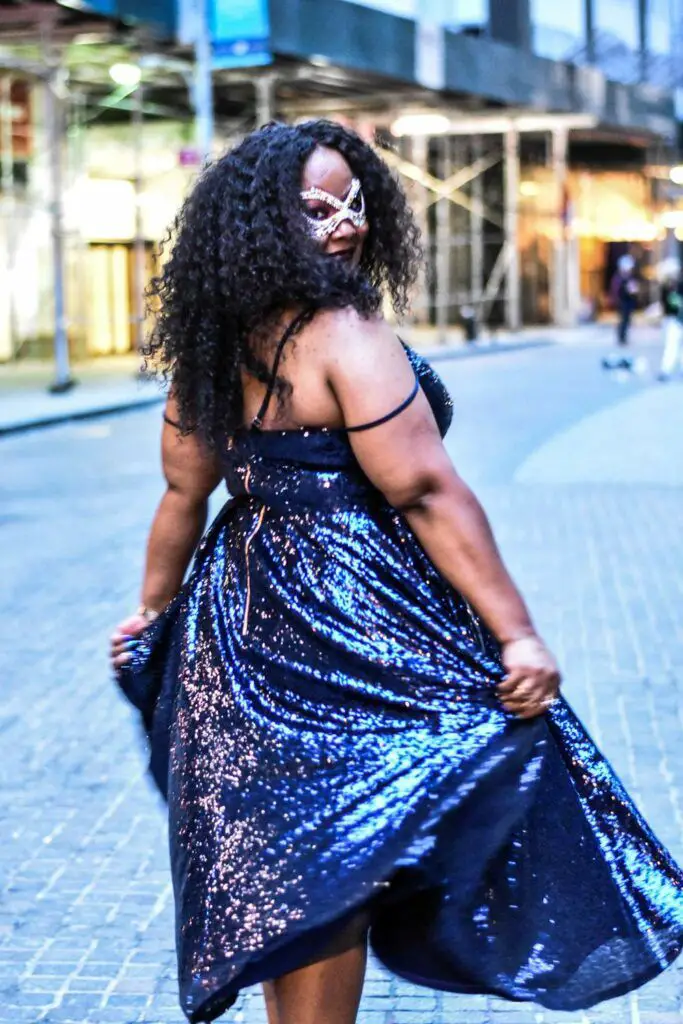 Although I came with one, it was not too comfortable, so I had to switch. My mask came courtesy of Cassy McBryde of the International Fuller Woman Network! She brought a few extra masks… just in case!
We will continue to recap the epicness of the 10-year celebration of Full Figured Fashion Week! DId you catch the Curves at Sea White Cruise Recap? Our Favorite FFFWeek Looks? Get caught up!
Make sure you tune in!
Did you make it out to New York for the 10-year festivities? Did we meet? Let us know in the comments below!