I have adored the founders of Livi Rae Lingerie, Molly and Cynthia since I found them on Double Digit Divas. These women are passionate about support, lingerie, and for celebrating your body. They have gotten MY girls together and have hooked me up with amazing brands to play in. So when I heard that they were the target of discrimination, I had to dig into it, show our support, and share this news with you.
You see, Molly and Cynthia have this awesome campaign out right now, "Real Bras for Real Women with Real Stories" that highlights a variety of women in various walks of life! So, when they decided to show off their campaign in their Kennesaw store windows, they were proud, hyped, and excited. I mean, I would be too!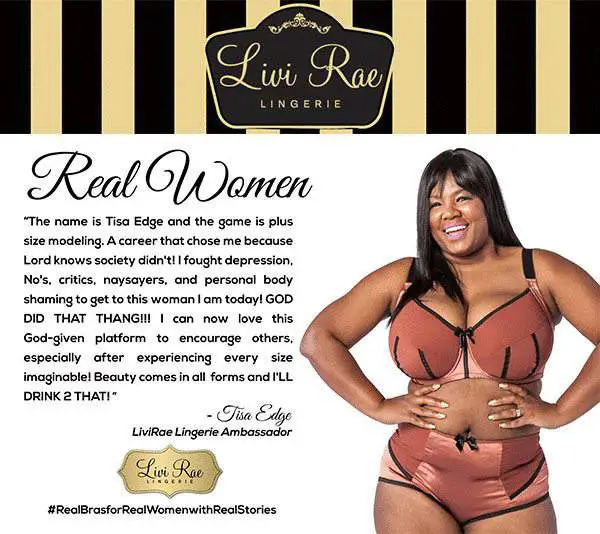 Well, much to their surprise and dismay, their landlord took issue with their ads, asking them to take it down and shared that "the display was in poor taste."
"In the seven years that we've been in this location we've never had to have approval for any ad we put up," Hopkins tells 11 Alive. "It's Kennesaw, and it's Georgia, and it's real, and it's women and it's us."
Record scratch.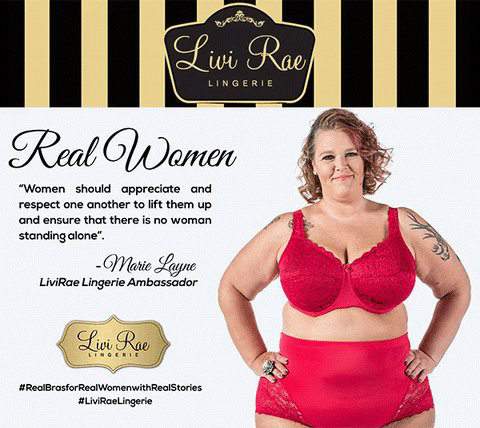 What?
So a campaign with everyday women, loving their bodies, showcasing their beauty outside of society's "ideal" and they have an issue with this? This is bananas. It was done tastefully, classy, and beautifully! I appreciate getting the weekly features of their latest ambassadors! Their stories are inspiring. But, in today's world, why am I not surprised? I mean, look at the backlash that Nike got for launching a plus size range!
"OK, so it's inappropriate. Why? Is It because I'm disabled? Is it because I'm curvy, or is it because I'm black? Which one is it? Tread lightly because all of those reasons are inappropriate." Livi Rae Lingerie tells 11 Alive.
This is when FB lit up, with ambassadors like MsNickee Mack live streaming the situation, interviews, and frustrations. The hashtag, #NOSHAMELIVIRAE has launched to fight back against this random issue they've taken up with LiviRae.
I write this post in support of and to stand with Livi Rae. If you are going to have rules, enforce them fairly and continuously. Do not cherry pick times to create a fuss because you are not used to seeing women celebrate themselves.
Love Livi Rae or want to support? Shop them now, at LiviRaeLingerie.com
If you have ever shopped them, watched them, make sure you share and show your support with a #NOSHAMELIVIRAE tag!