In a year that has seen fat narratives flourish–first Dietland,then Dumplin', then Shrill—fat folks are enjoying the rarefied air of seeing themselves represented on screen, in stunningly powerful ways. While we still have quite a ways to go, the momentum is hard to deny, despite a lifetime of disappointment in the media. This is where Jen Ponton and Queens of Daytime comes in…
Now, actor-writer Jen Ponton adds her story to the mix! Many of you might remember her as Rubi from Calliope House in Dietland; she's also guested on shows like 30 Rock, The Unbreakable Kimmy Schmidt, Deadbeat, and Law & Order: SVU. In 2016, her independent film Love on the Run starred her as Franny, a dreamy, plus-size ingenue looking for her Prince Charming. Just so you know, that your girl has been putting in that work!
"I didn't give myself credit for a really long time," says Jen. "I didn't think I could write. Here I was, carrying around so much doubt about the worthiness of my stories." She overcame that in 2015, when she wrote her first feature–and never looked back.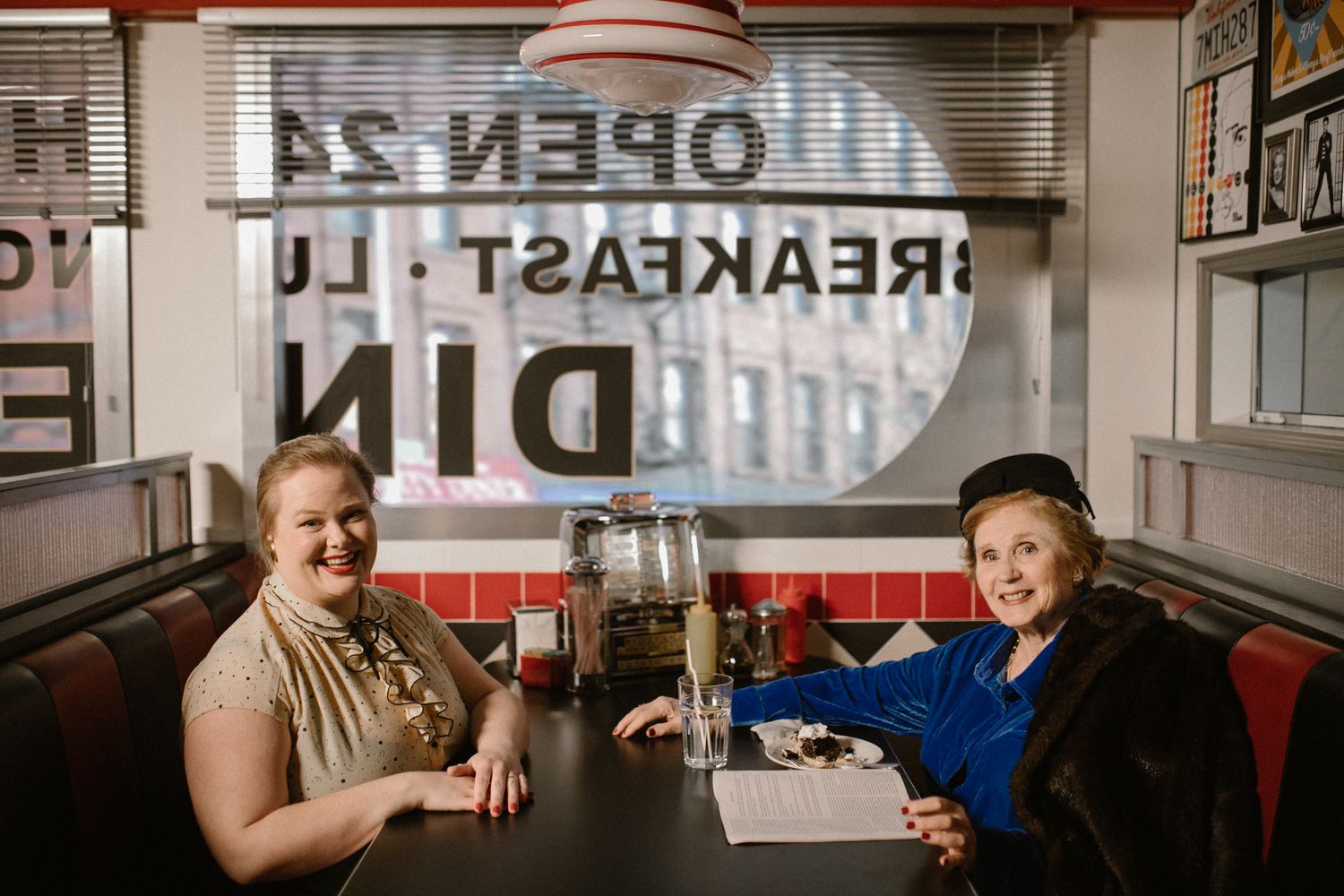 Now, Jen has over six television concepts in development, as well as two feature films, and, she says, "There's definitely more to come. I'm just getting started!" In 2018, Jen Ponton teamed up with Emmy-winner Louise Shaffer, iconic leading lady of soap operas Ryan's Hope and Search For Tomorrow. As one of the early artists of the genre, Louise knew that there was a story to be told.
A mutual friend introduced them, and Queens of Daytime was born–a story set in the live soap operas of 1958, starring fat heroine Addy (Ponton) as a newly-minted producer of a floundering soap opera.
Behind the Scenes with Jen Ponton in Queens of Daytime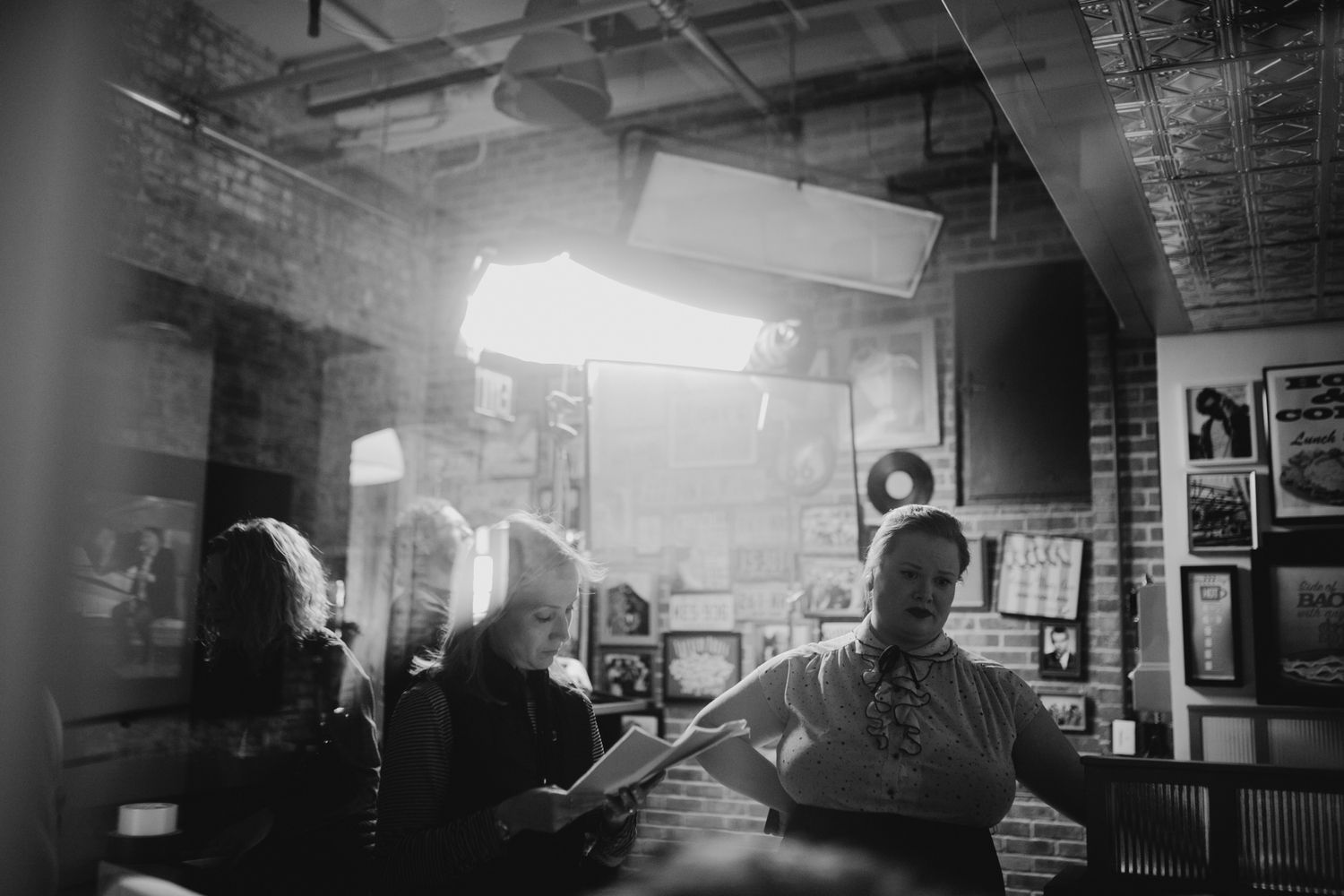 The story details the deep social issues that female writers and producers were able to address, under the mostly absent scrutiny of their male superiors. Far from entertainment executives, these men worked for detergent companies– "soap operas" were essentially an hour-long commercial.
"That's the future that I want to help create. Fat girls telling stories that aren't about being fat girls." Jen Ponton
To assist in making this show a reality, fellow plus-size producer Jackie Schwartz came onboard. "Even before I met Jen, I knew I wanted to work with her," Schwartz says. "Everyone I'd met within the fat activism community said how much they loved her."
When they met in-person, Jackie knew she wanted to be a part of the project.
"Jen was a kindred spirit. She had experienced what it was like to be a marginalized person within our industry. She'd been told by numerous people that if she didn't lose weight, she wouldn't get a job. But there she was, in some of my favorite shows on television!"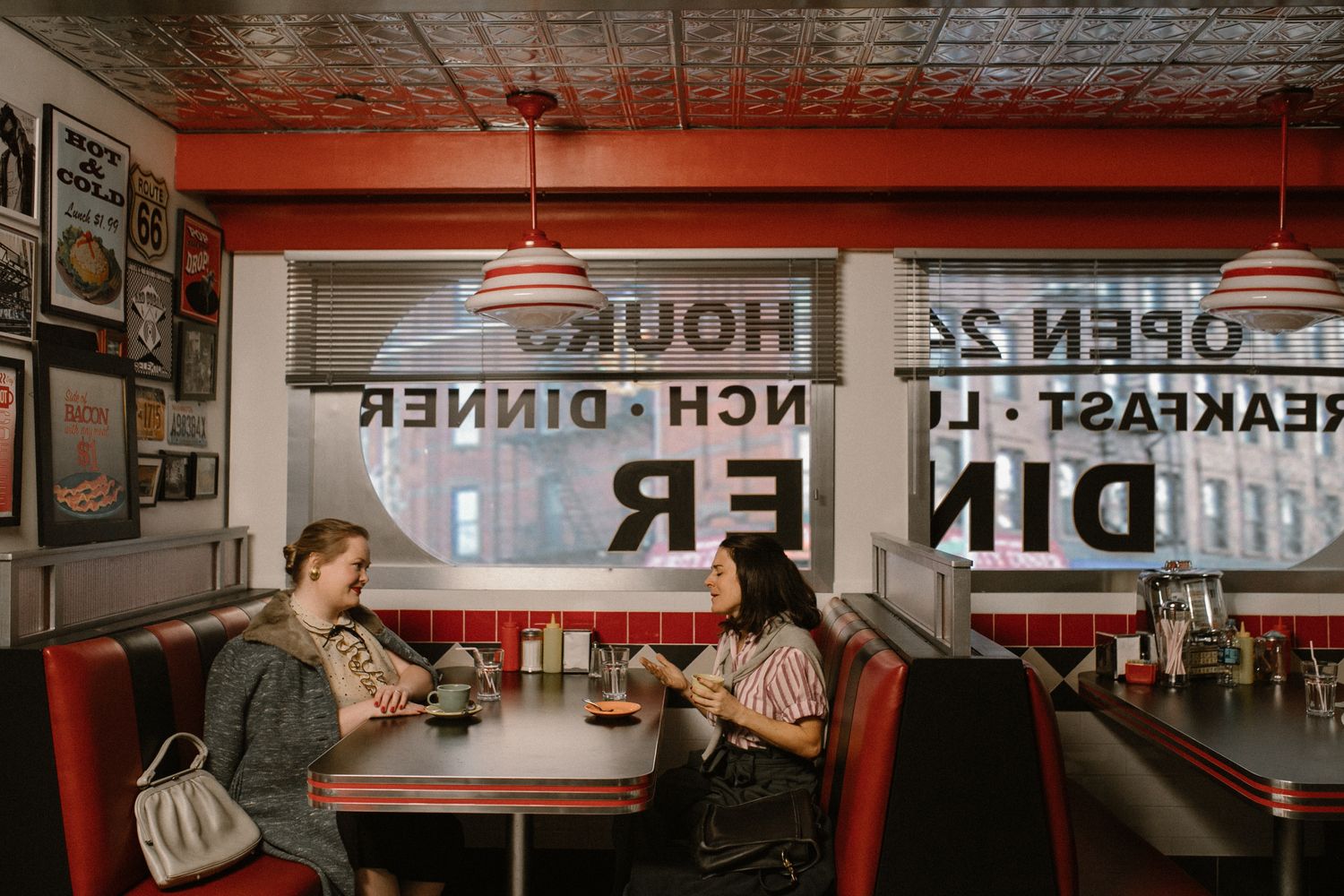 An Immediate Connection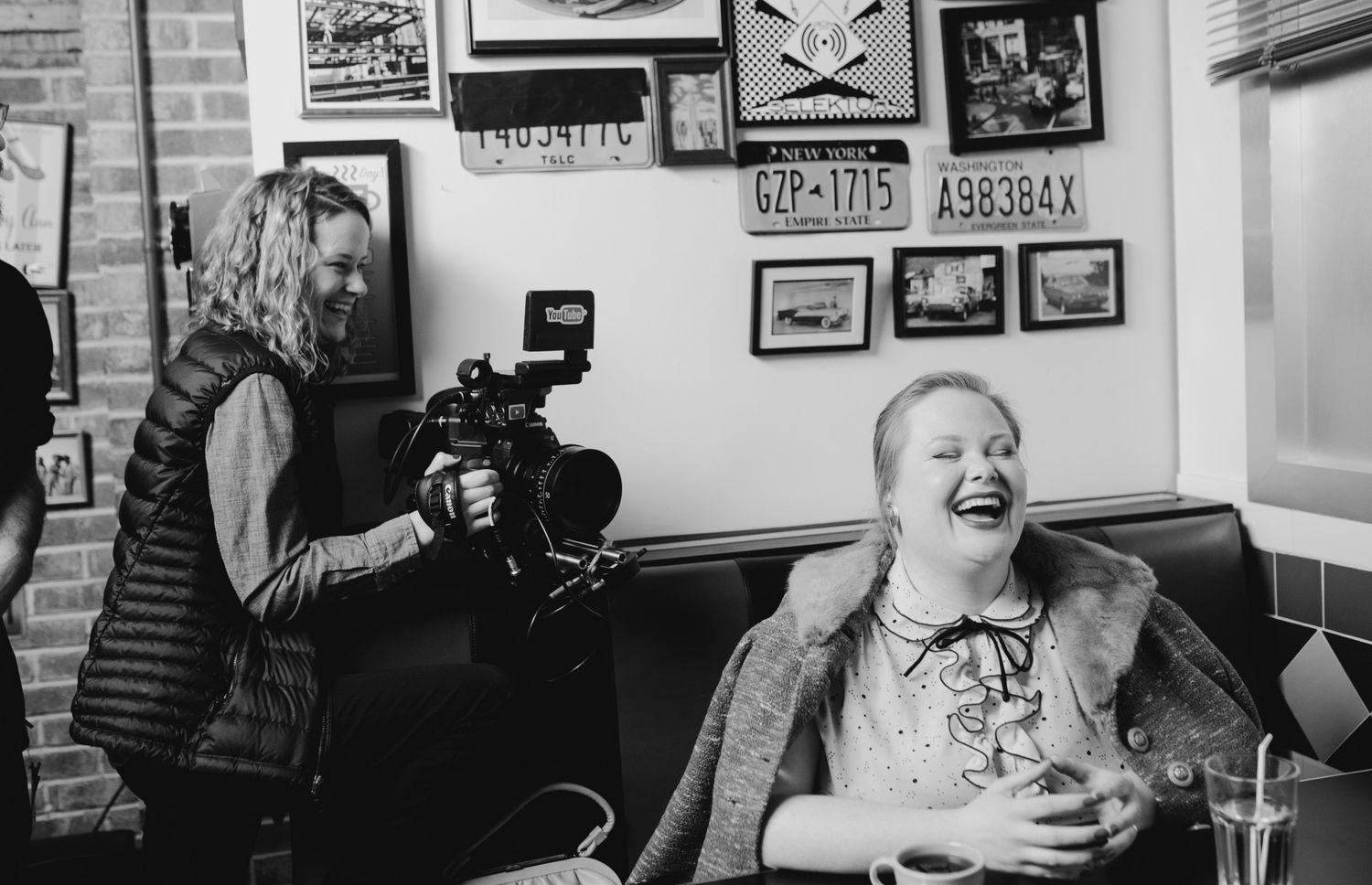 Jackie is very optimistic about what lies ahead.
"What's so incredible about Queens of Daytime is that, in so many ways, it's about people like Jen and me. Women who were told–based on our looks, gender, identity–that we couldn't do the same things as everyone else.
That we'd be nothing more than we were. Yet we've defied expectations in every way, and now we've created something to represent that."
Louise, too, was bullied and marginalized for being a larger woman in a ruthlessly sizeist time. Like many women have experienced time and again, she aged out of soap opera roles and could no longer find work.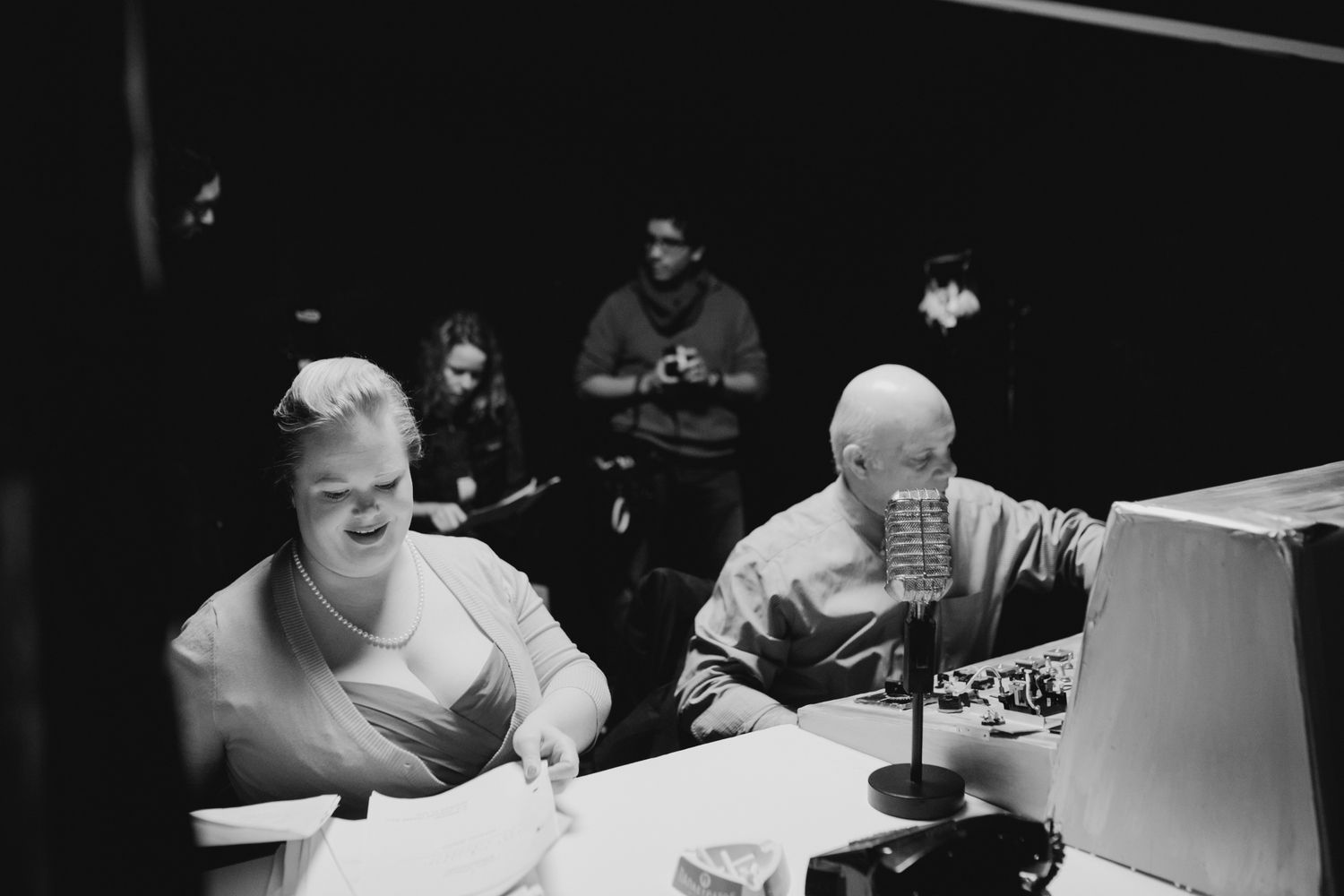 For her, it was important that Addy be a stately, refined character, deeply confident and a true "Southern lady." For Ponton, that meant crinoline petticoats, pearls, and, "The most beautiful doll-red lip. Our makeup artist was incredible, I don't even think I could recreate it."
You can watch Queens of Daytime Now, on YouTube.com!
While these high-feminine expectations are oppressive, decades-old institutions, they're also archetypes that fat women have been excluded from for just as long. Often painted as frumpy, sexless, plain characters, it was important to Jen that Addy be the heightened, 1950s ideal.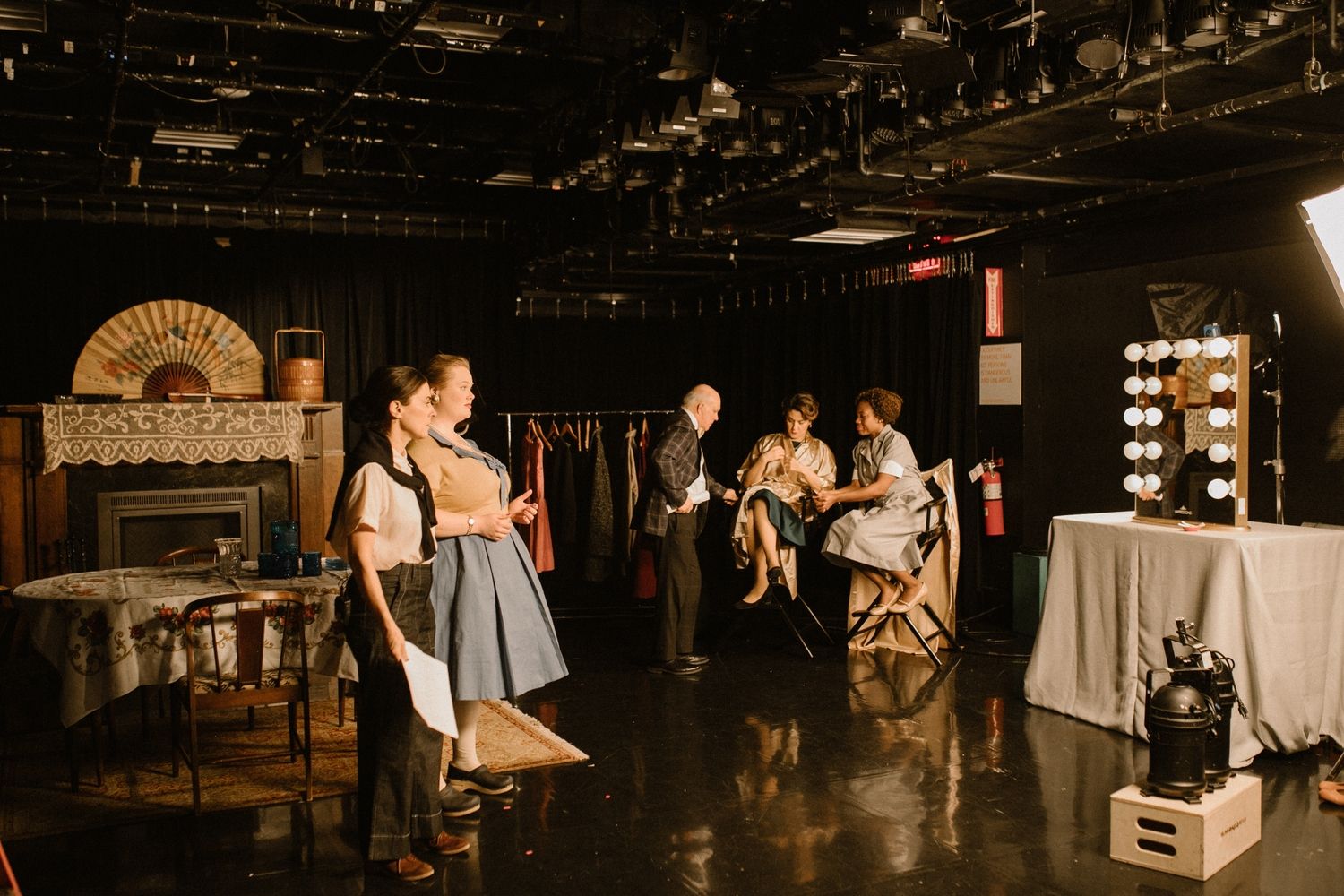 Despite the amount of care that has gone into Addy's look and demeanor, Jackie expresses that"The show isn't about her size. There is something so provocative about having a plus-size lead and not talking about her body."
Queens of Daytime is now streaming on YouTube!
This series is produced in association with Troma Entertainment and Besties Make Movies. Queens of Daytime is produced by Jackie Schwartz, Marzy Hart, and Jen Ponton. You should also know that this series is directed by Lily-Hayes Kaufman with cinematography by Meg Kettell.
Will you be tuning in to watch? Let us know what you think about this series, the age of the plus size heroine and what shows YOU want to see!