Hey guysss! I have great news! We are just TEN days away from the 2017 TCFStyle Expo, our plus size fashion event! Our main goal is for everybody to soak up some knowledge and shop till you drop! This is why all of us here on the TCF Team has been working like crazy to give you two days of pure awesomeness.
We have so much in store for you this year and we want you to enjoy every aspect of the event. The TCFStyle Expo is not just a shopping event (although shopping is a very important part of it) but it is an occasion to learn about the plus size fashion industry and network with members of the plus size community.
Are You Ready for the 2017 TCFStyle Expo?
The plus size industry has grown over the years and with that growth we now are able to see more representation in the fashion industry! We now have more plus size brands, and more brands incorporating plus size clothing lines. At the TCFStyle Expo you will have the chance to meet a lot of these brands and shop from them. Better start saving your coins to enjoy both days of shopping! You can take a peek at all the vendors attending the expo, from brands providing clothing and accessories for the curvy lady and the big & tall man, to model casting and health & fitness service organizations.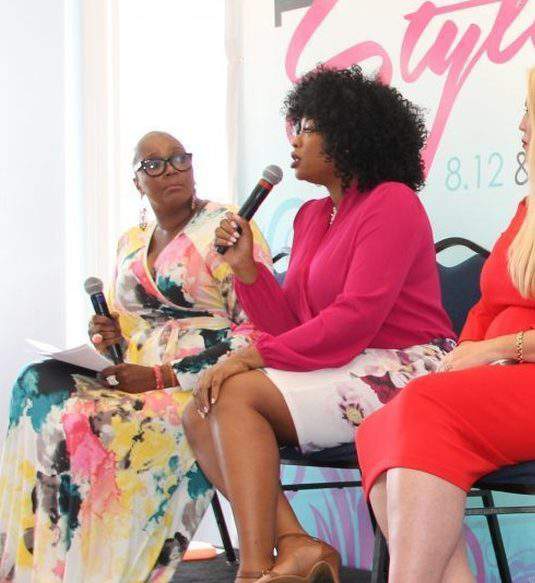 Another main reason why you should attend the expo is the panels. There is so much to learn, to help ourselves and the plus size community. This year we are including different topics to talk about and many great speakers that will be leading the panels. Some topics included are: steps necessary to make a difference in the revenue you generate, tools necessary to tap into your purpose and to find the spark within to make it happen, model workshops, and much more. If you are interested in one specific panel, check the schedule to make sure you don't miss any of them!
Last but not least, the expo is all about having fun! Get your networking on, be ready to meet and take pics with your favorite blogger and/or influencer, enjoy the fashion shows, be entertained by performances of our favorite artists and CELEBRATE! There's only two things left to do now… you know what it is!
And don't forget to tell a friend that the TCFStyle Expo is the place to be July 28 – 29 at the Cobb Galleria Centre!