Fortune favors the bold. That is certainly the case with UK plus size blogger Bethany Rutter who is teaming up with navabi to launch her own fashion collection, Arched Eyebrow x navabi! As one of our fave UK blogger babes, Rutter is making fierce waves!! I mean partnering with navabi, the retailer carrying the world's largest collection of plus size brands?! This is a huge deal!
Bethany is no stranger to the plus size game! If you do not know, Arched Eyebrow is her personal style plus size blog, that she started six years ago!
"I wanted to keep things firmly in the category of 'simple statement' – things you could wear every day, but which would still spark interest from the people you meet… The bright shades are meant to be worn together with no fear of clashing or conventional wisdom around colours, but they're also easy to pair with neutrals if you want to keep things low-key." Bethany of Arched Eyebrow
I love it! Easily wearable statement pieces! It's the best of both worlds: classic staples with a pop of bold color to show off. Are you still lovin' the color-blocking look? Well, this collection has pieces you can mix-and-match to make an eye-catching statement when you walk into the room.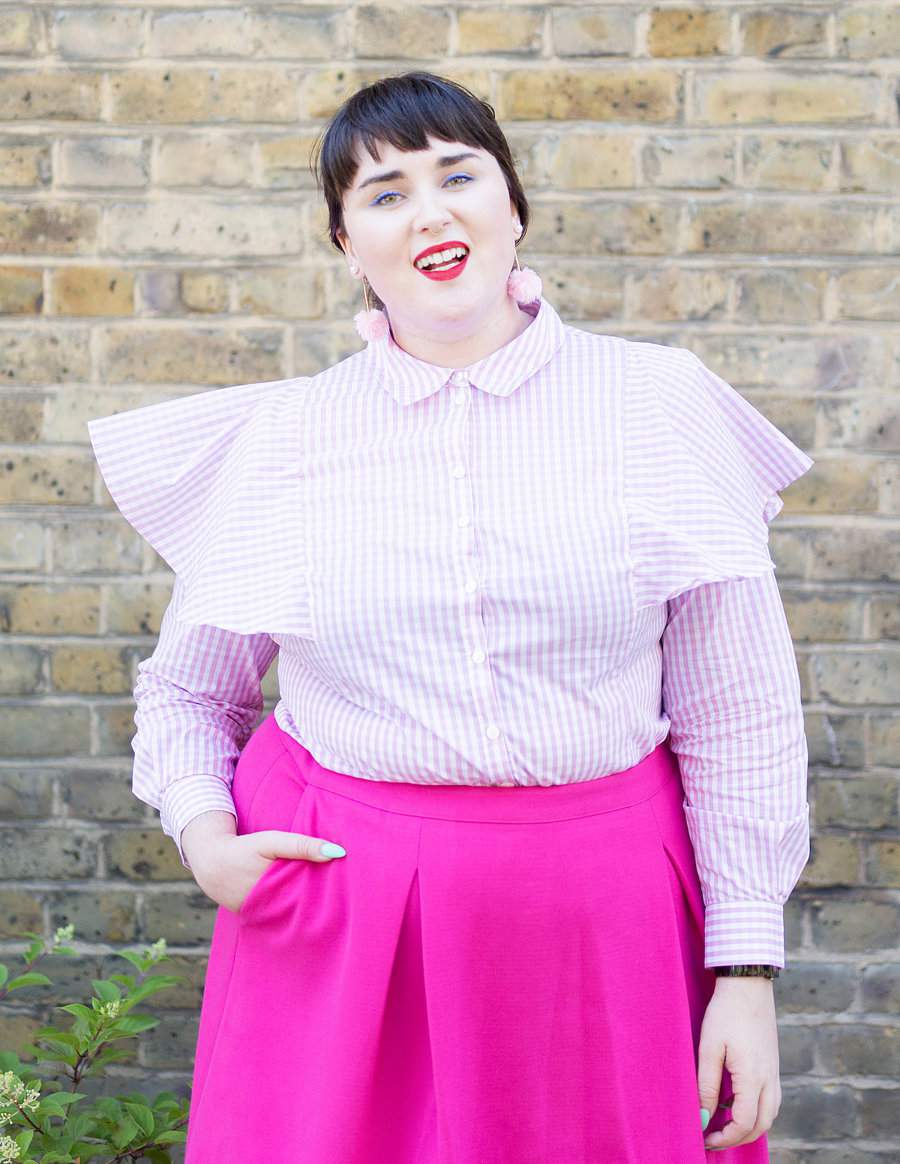 The collection features ten pieces including "a cobalt blue duster, apple green paper waisted trousers, fuchsia pink jacket, bow blouse and A-line midi skirt, bright red dress and trousers, pink gingham blouse with ruffle shoulder detailing, peacock blue top with gathered sleeves and green shirt dress with a bow tie at the waist."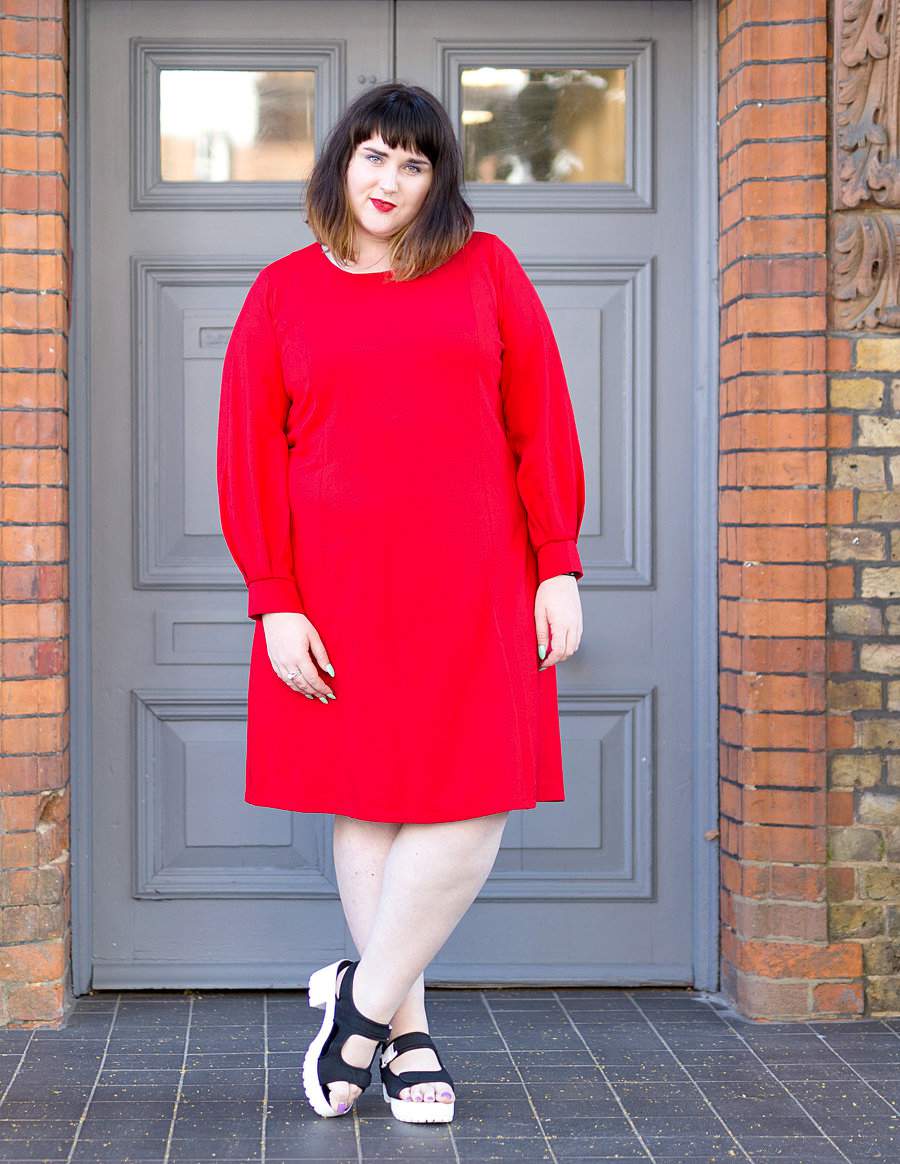 Bethany isn't shy when it comes to color so the collection perfectly matches her personality. "This beautiful cobalt duster coat isn't so heavy that you have to save it for deepest winter, and is easy to throw on to give an outfit a pop of colour. I love wearing it with the green trousers because I'm a colour-rebel and I think blue and green should always be seen. As for the gingham shirt – I love pink, I love gingham and I love a ruffle detail," she shares.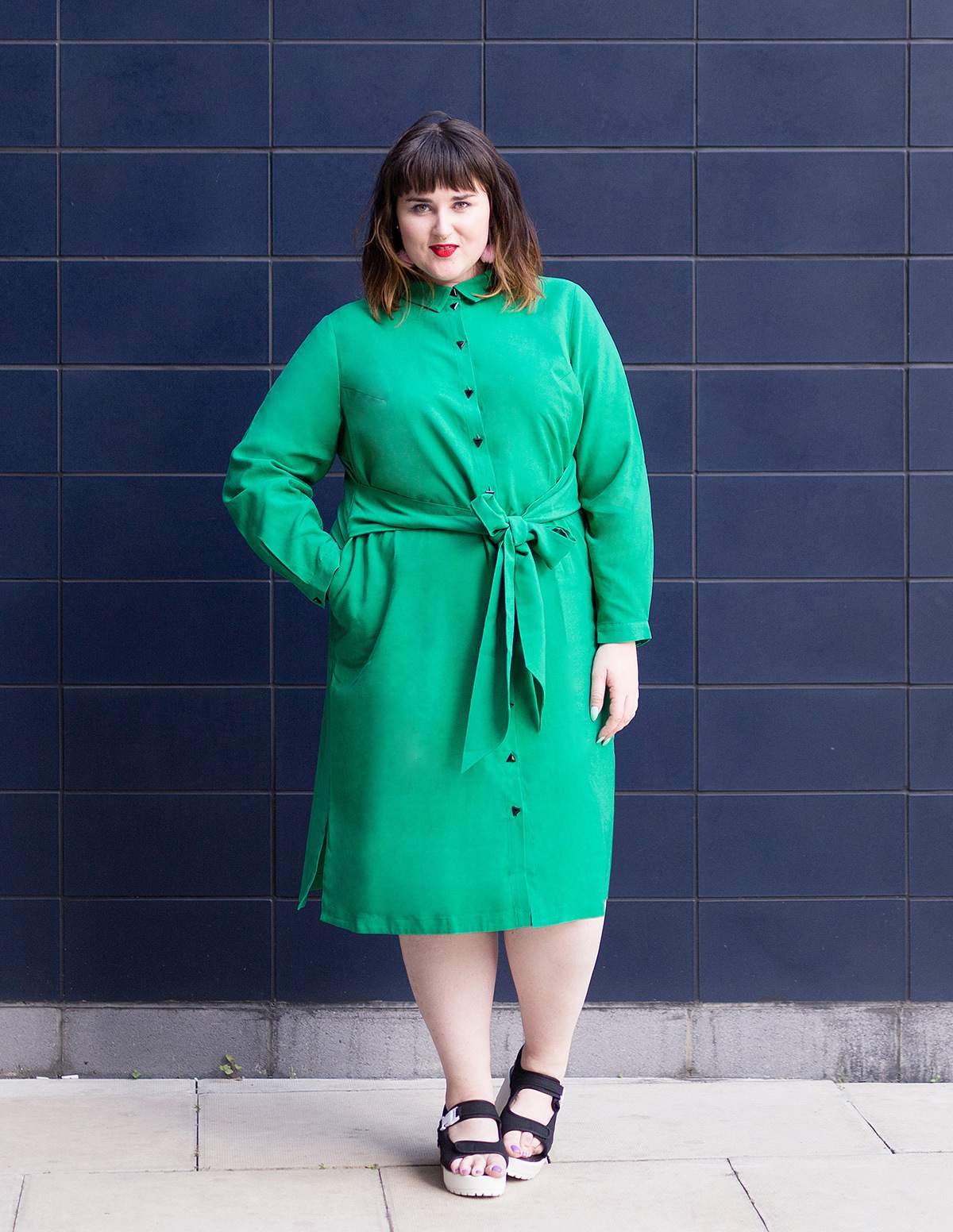 "Utterly feminine, fresh and pretty, this was my one concession to print in this otherwise colour blocked collection. I always wear my shirts buttoned up to the neck for a smart, slightly boyish look, and this shirt would be no different. The flounces on the shoulders give it the little twist I need from my clothes." Bethany of Arched Eyebrow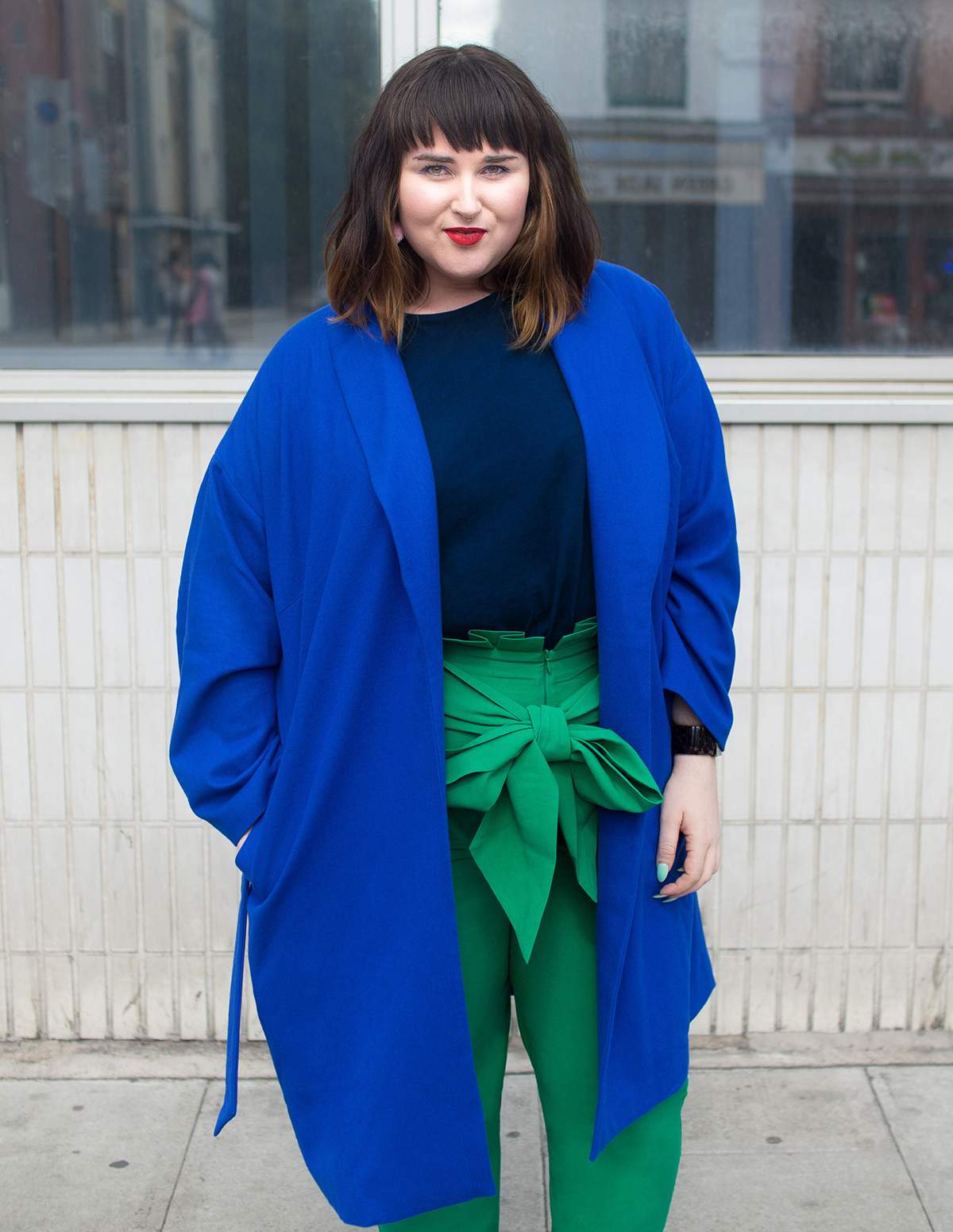 So, basically Bethany wants to share her style and flair with you! She totally realizes the strides the plus size industry is making, but she also wants it to evolve and be a part of that evolution. "Although we have more choice than ever in the world of plus size fashion, there are still some pieces I've always dreamed of wearing that I've never had access to in my size. Putting those pieces into my own wardrobe was the logic behind this collection, and hopefully those pieces will speak to you too," Bethany shares as she describes her impetus for this collection.
Shop the Arched Eyebrow x navabi collection at Navabi.us!
And for our international Curvy Fashionistas, guess what? You can shop the collection too! Sizes run from 14 to 28 with a price range of £39.99 to £129.99. And for navabi, this is only the beginning! There are two more navabi influencer collections coming down the pipeline and I cannot wait to see what the other two ladies give us!
What do you babes think of the new collection? Got any favorite looks? Let a sis know in the comments!