Are you familiar with Australian plus size denim label Embody Denim? No? Well you should be! I have featured them over the last four years in various ways, loving the editorials and cuts and quality of plus size premium denim. So, when I received this news about a new collection from the range? I KNEW I had to share with you immediately!
"HOLLYWOOD LIGHTS" by Embody Clothing features a few of Australia's Curvy Supermodels, Laura Wells, Lauren Burnett, Cregan McDermott and the designer herself, Natalie Wakeling.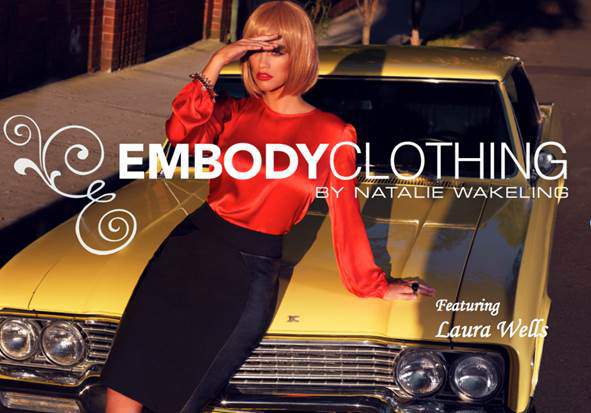 Celebrating an era that celebrated the naturally curvy, female form, Hollywood Lights was fashioned to capture the glamour of old Hollywood with a modern twist.  Leathers, chiffons, and silks are worked inot this collection to bring you a luxe and glamorous touch.
Please scroll though the Hollywood Lights Collection by Embody Denim!
"I wanted to create a capsule of key pieces that were crafted in hues and materials the curvy customer seldom finds, as well as classic, wardrobe staples that could be worked into any trend for seasons to come."
You will see just what Natalie is referencing in her choice to incorporate bold hues and delightful silhouettes- all items that we long to shop for! Not only does she give us color and shape, she has fashioned items that will stay in our closet for years, by creating new staples that will anchor your fashionable options in your closets!
While you are there, make sure you check out the latest from the Embody Denim collection! Click the image to see more!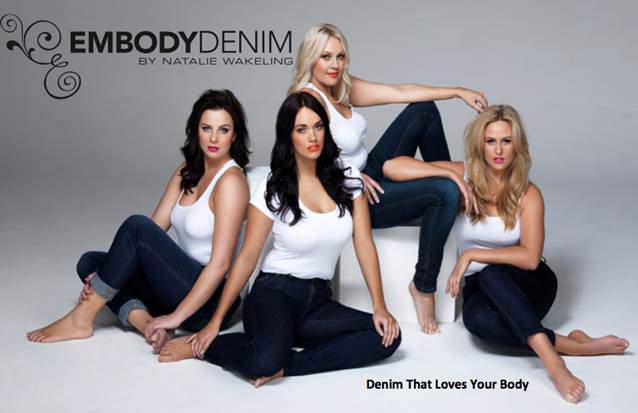 Embody Denim DOES ship to the US! If you are confused about sizing, please check out her details of her sizing and the size chart!
You can shop the Hollywood Lights Collection NOW, at Embody Denim! You can also like Embody Denim on Facebook!
What do you think of the collection? Do you see yourself in a piece from her? Which one? Leave a comment and let's talk about it!