Michael Kors, Prabal Garung, and La Ligne… oh my! OMG, girls! Curvy couture has expanded thanks to 11 Honoré, a luxury online retailer — or fiercely dubbed, e-tailer — has announced its debut!
Here's the extra exciting news, the e-tailer will feature sizes 10-20 and runway fashion fits from high level designers such as Michael Kors, Prabal Gurung, Marchesa, Badgley Mischka, Monique Lhuillier, Haney and La Ligne.
Yaaasss!!
Based in Los Angeles, 11 Honoré was founded by two longtime fashion friends Patrick Herning and Kathryn Retzer who came across their mutual "a-ha moment" last summer. Retzer started her career in publishing at Allure and Vogue, later becoming a fashion editor at Town & Country and style director at San Francisco Magazine.
Herning, who was a Bay Area tech entrepreneur for 10 years, moved to Los Angeles and became a well-known fixture in the city's influencer marketing scene. The two fashionistas have been friends for 15 years.
"The intention with consulting was to create the space to come up with a meaningful concept to connect 10 years in tech and 10 years in fashion," said Herning, who serves as cofounder and chief executive officer of 11 Honoré. So where did the specific idea come from?
Per Herning, it spawned from a project with fellow online retailer Marina Rinaldi and plus size influencer Chelsea Miller.
"Right before Labor Day, I asked Kathryn, 'Who is paying attention from a luxury retailer perspective to this community?' What I found out right away was that no one was.

Arguably, there is a lot of plus-noise and opportunity out there. What we find so compelling is the white space within the white space — the aspirational and designer customer," said Herning.

"The conversation was about what's missing," added Retzer.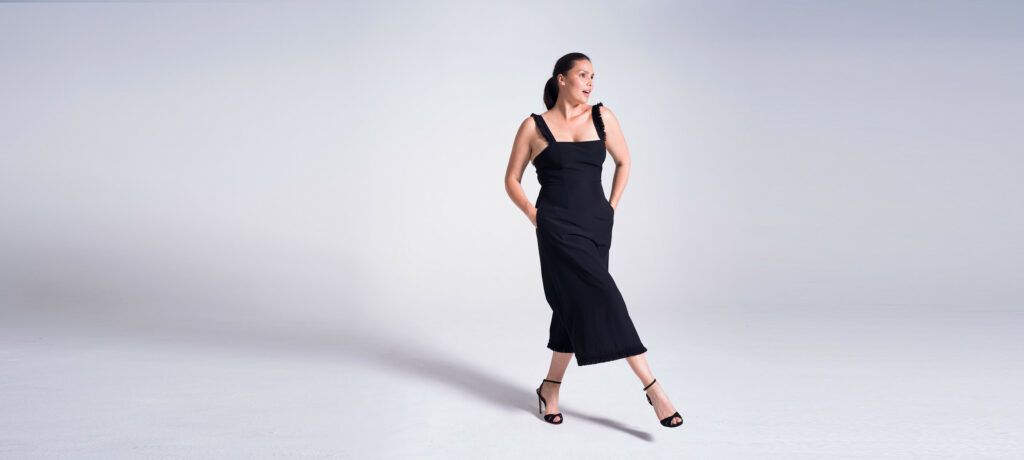 As far as terms go, the friendly partners prefer "size inclusive" to plus size.
"The average size for women in the U.S. is 16 and 67 percent of women are size 14 and higher, so this is the new normal, and they are not being served by big-box retailers and designers. For the first time we are providing runway options for this customer." Herning noted.
11 Honoré's site landing page features Candice Huffine in the e-tailer's myriad of designs. And she is clearly excited to be the face of such a monumental launch! "The launch of 11 Honoré is so exciting for me because I'm the customer; for years this is something that I've waited for," Huffine said. "It is something that I've needed and I couldn't figure out why we couldn't have, and I say we as in women who are above a size 10."
Word. Inclusiveness means all across the board! Curvy girls certainly deserve to feel fabulous in the namesake designs that are routinely name-dropped on red carpets and beyond.
Huffine continued, passionately stating, "The shopping experience is really hard sometimes, it has not been tailored for bodies above a certain size. That doesn't mean we are less deserving of great, quality fashion and high-end designers.

I think that what is happening in this space with 11 Honoré will literally change the face of fashion.

This opens up a whole new conversation about celebrating the beauty of women. With the range of designers extending their sizes, it means that we will see inclusion across the board because luxury fashion now exists in this space.

I can't wait to see what doors this opens for the fashion community."
Retzer worked with each designer on a micro edit of pieces in order to conclude what would work best in larger sizes. "For every one designer label, we looking to bring on four to five contemporary labels that are cool and innovative," noted Herning.
And 11 Honoré doesn't just stop at the clothes, it offers a total experience! Retzer confirmed that 11 Honoré will also develop personal shopping and tailoring services. "We want her to come to the site to shop, but also to feel validated, understood, listened to," she said.
"Since we are truly a destination and style resource for women, we wanted to create a sense of place, a place that is inclusive and honors our customer with a wardrobe and world that is more reflective of her. 11 Honoré is where women are honored and luxury has no limits," added Herning.
Make sure you sign up for email updates at 11 Honoré's website, which officially launches in July, with products to ship in August to match the traditional fashion calendar. Trust me, you don't want to miss out!
To stay up to date visit 11Honoré.com
AND if you are look for more places to shop,
make sure you check out our Plus Size Boutique Directory
that features more size inclusive and exclusive brands & boutiques!
Until next time!!