Tina Knowles, better known as Beyonce's mother, launched the collection for Walmart last week, Miss Tina by Tina Knowles. This 30-piece collection caught my eye for a special reason. Regardless what you think of shopping at WalMart or the Knowles, one thing is evident- DIversity is important to the brand and we are here for it!
Check out the visual message from Miss Tina by Tina Knowles
Visiting the website, this is what you see: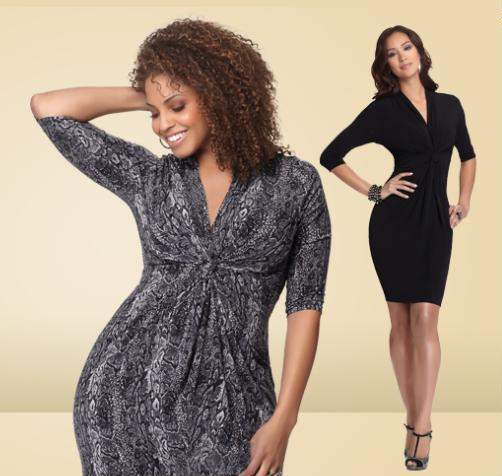 Did you catch the message? DiD YOU SEE WHAT I SAW?
If you notice, there are models of VARIOUS shapes, ethnicities, and sizes of women modeling her clothes.
"My frustration in shopping was always trying to find sizes," Knowles tells StyleList. She continues on to say,"Most stores only carry up to a size 12 or a 14 and they go so quickly. If a woman can't find something, she gets frustrated." In her interview, Knowles adds, "We can use different-sized fit models and create things that fit a range of sizes.Whether you're a size 2 or a 22, you deserve good fashion."
You see, Tina Knowles gets it. She gets how you can incorporate PLUS SIZE fashion INTO a collection seamlessly, showcase fashion in all sizes, AND keep your design aesthetic.
How about that? Who KNEW?
This is what I am talking about. Thank you Miss Tina by Tina Knowles!
Mainstream designers and retailers who fail to incorporate plus sizes into its collection, like, for example Target, with a little extra attention and detail- various sized fit models and the moxie to break the mold- success can be had, like Knowles did with a 90% sell through at the Houston Walmart.
What retailers and designers can take from this:
By being inclusive, stepping out of the box, and utilizing resources- including PLUS SIZES INTO your collections CAN WORK!
With not one item over $20 and sizes up to a 22, you can enjoy the fashions of the Miss Tina by Tina Knowles.