Have you ever worn a pair of super sexy plus size panties that have made you feel so empowered? They are soft, hug your body in all the right places, extremely comfortable, and simply make you feel like the sexiest woman in the room.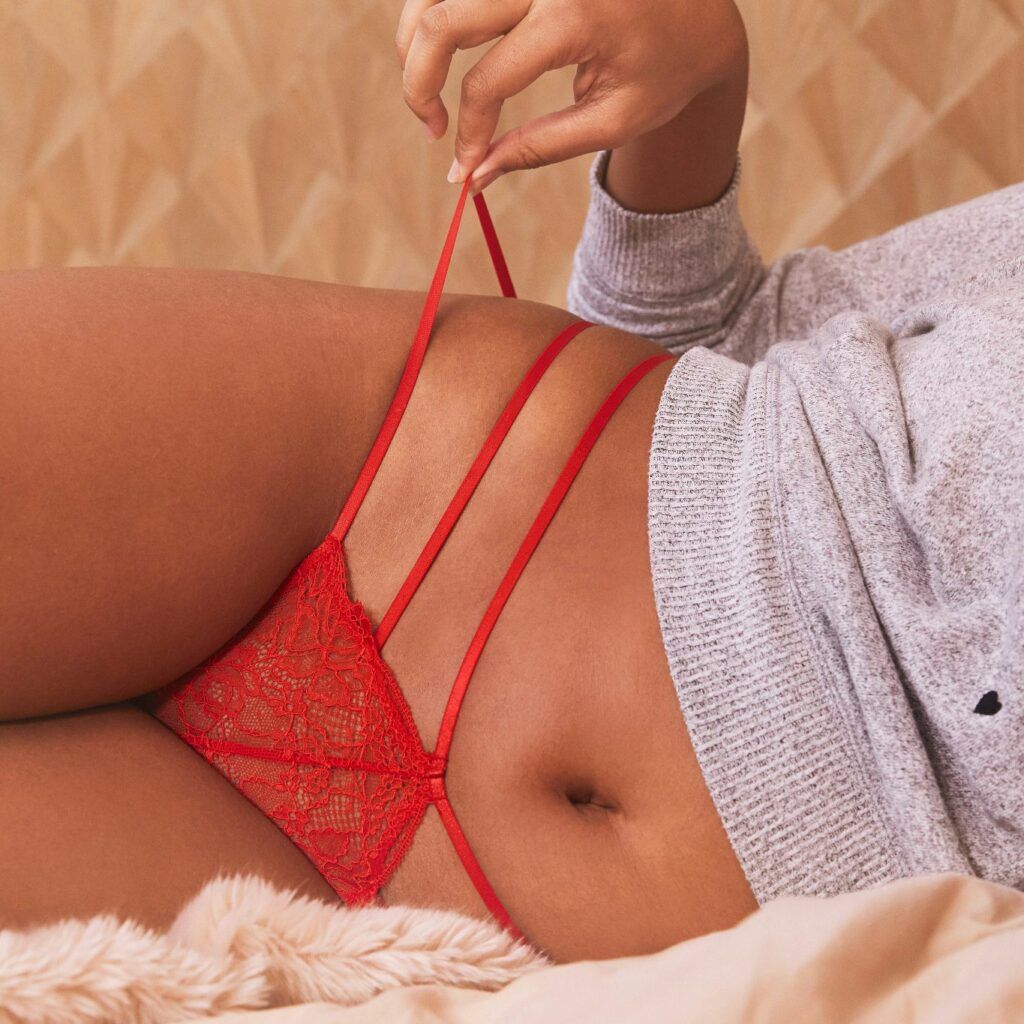 Do you have panties that have made you feel this way? If the answer is yes, welcome to the team! If the answer no, look no further I'm here to help!
Tips and Tricks to Feeling your Most Sexy Self In Your Panties
There is a point in most of our lives when we realize that we may need to invest in a thong. A tip for finding the perfect pair is all in the fabric! Look for silk, satin, and lace, anything that caresses your skin.
Sheer panties are personally my favorite kind of panty. They are pretty, sexy, and breathable. Wear sheer brief panties with jeans and your sheer thongs with skirts.
Lace and Mesh fabrics feeling amazing on the skin! Make sure you choose breathable fabrics for all-day comfort.
Crotchless pants scream, "I'm in a sexy kind of mood." Whether you are with someone that makes your heart skip or just feeling sexy for yourself, crotchless panties will most definitely change your mood when you wear them!
Caged panties are some of the sexiest undergarments you will encounter! They leave very little for the imagination. Save this for steamy occasions.
You can never go wrong with polka dots or other fun prints!
In my fashionable opinion, boy shorts are the most comfortable undies ever! They don't cling to your body; they are roomy and give you extra sex appeal because there is always a little bit of cheeks showing.
Nothing is better than a pretty pair of high waisted hipster panties! I love them as an everyday pair of undies. They are perfect for coverage and comfort!
Now that you have some of my favorite tips for how to feel both sexy and comfortable in your panties…
Here Are 9 Sexy Plus Size Panties, Sure to Make You Feel Your Sexiest Self!
Photo Credit: www.torrid.com
Photo Credit: www.savagex.com
Available in sizes XS-3X.
Photo Credit: cacique.lanebryant.com
Available in sizes 12-28.
Photo Credit: www.barenecessities.com
Available in sizes 1X-4X.
Photo Credit: ohlalacheri.com
Photo Credit: Fashion To Figure
Available in sizes 1X-3X.
Photo Credit: www.yandy.com
Photo Credit: www.ashleystewart.com
Photo Credit: us.playfulpromises.com
When you are shopping for panties that make you feel sexy and pretty, what do you look for? What are your favorite sexy panties that you currently wear, and what brand are they?
I'm excited to read your responses!