Are you ready for a little plus size holiday fun? Well, we have quite the treat for you! Oftentimes, finding the perfect plus size holiday dress or outfit can be a challenge, but Courtney Noelle is here to make it a bit easier for you!
Contemporary plus size designer, Courtney Noelle is back with her latest collection for the fall and holiday season!
The Uncomfortable collection, is inspired by the Janelle Monae lyric, from her smash hit Q.U.E.E.N:
"Even if it makes others uncomfortable. I will love who I am"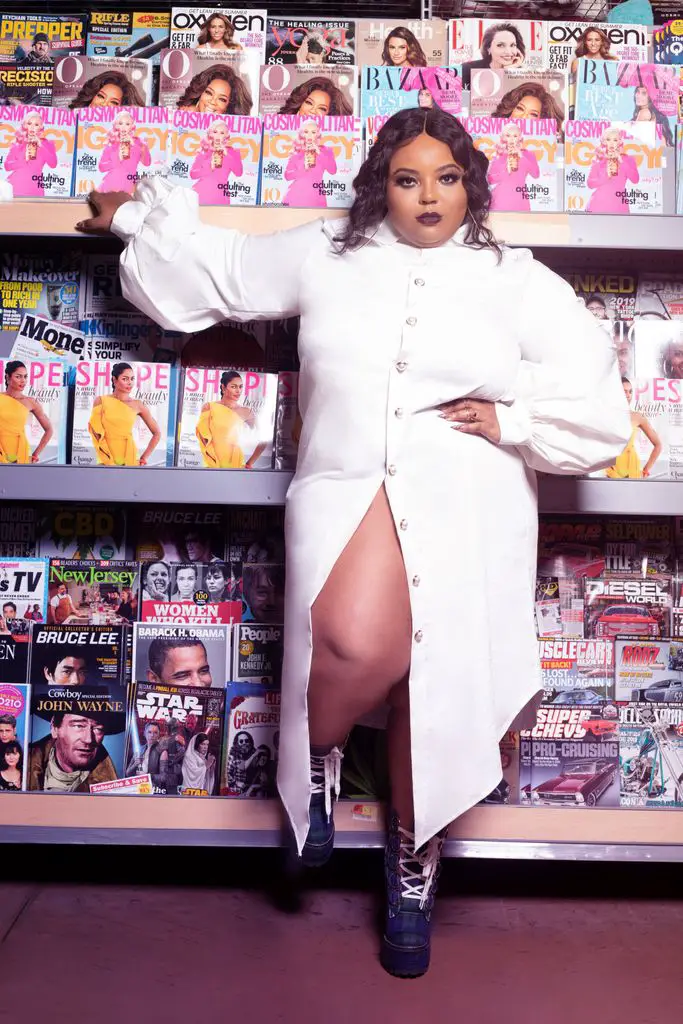 Channeling this energy, the Courtney Noelle Uncomfortable collection is "meant to turn heads and push women out of their fashion comfort zone. Every piece is created for the plus size women who desire to be fabulous, fierce, and shiny on purpose."
Does this sound like you?
Are you ready to Shine, on purpose? We are and this collection gives us a few ideas and ways that we can SHINE.
Why Did Courtney Noelle Name this Collection Uncomfortable?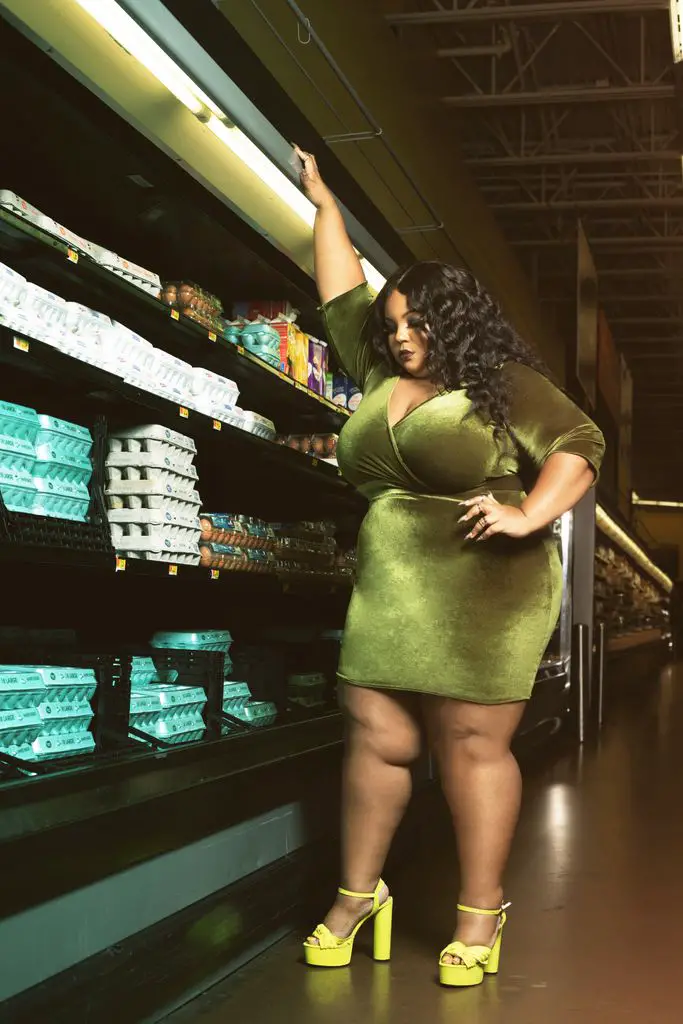 "Courtney pushed herself out of her comfort zone and stepped in front of the camera to model her own collection. Along with photographer Kia Caldwell and stylist Aliyah Bobb, Courtney created captivating images of her collection at the bodega. Proving that her collection will be a showstopper even just running to the corner store."
We love to see inside a designer's process, even realizing her journey is similar to ours! Thank you Courtney for stepping outside of your comfort zone and helping us step out of ours!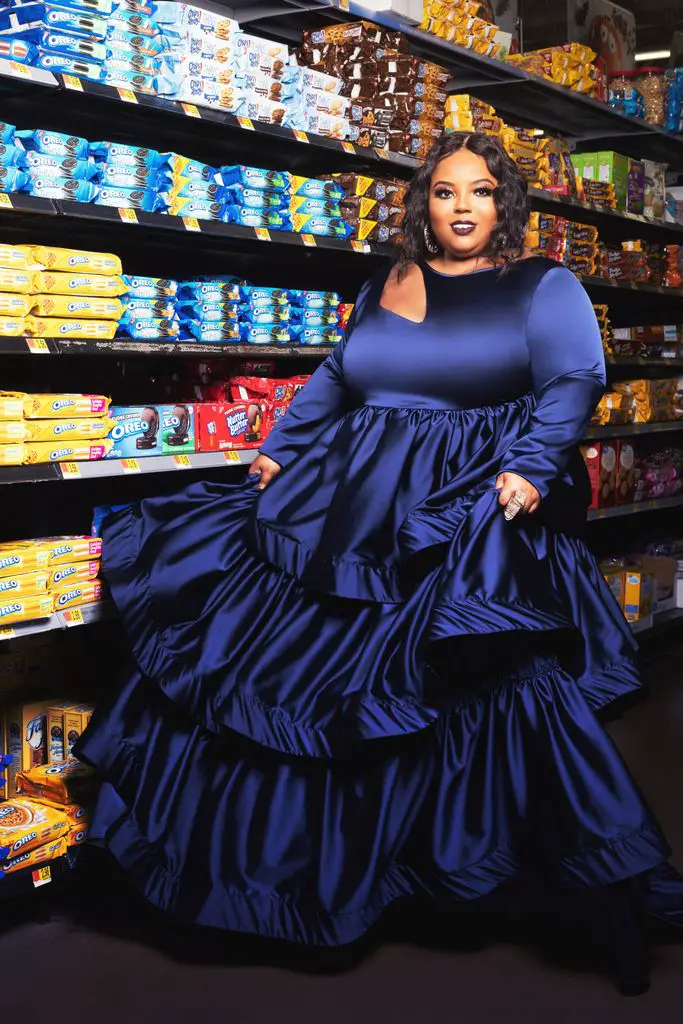 This collection features satin, velvet, sequins, and luxe cotton fabrics, Courtney Noelle brings the drama. Drama paired with her signature flair and high style, this collection is anything BUT boring.
We have to thank these plus size indie designers who are constantly delivering the high fashion and drama that we need in our lives! From Jibri's Fall collection, Christian Omeshun, Girl with Curves, SRV x FTF, and KIN by Kristine, our fall into holiday is looking pretty fly… right?! And now, we have Courtney Noelle to add to the mix!
Listen, this 11-piece collection that will range in sizes L-4X (10-28) and with prices from $100-$750 WITH the option for custom orders! For those of you who want to shop and live outside of the US, Courtney Noelle does ship internationally!
Which pieces from this collection are YOU going to be adding to your closet? Leave a comment and let us know what you think!