I have a weak and soft spot for coats and jackets. Ever since moving to Southern Cali a few years back, man do I miss the year-round frolic in outerwear! From just three years ago, the options have improved immensely, and this coat inspires me of times in the Bay Area and the insane need for a winter jacket in JULY!
Maybe the weather will soon permit, but in the meantime, my lust for coats will live online… on my blog.
So when I was (again) on ASOS, I saw this coat and have not stopped thinking about it, it was and is this good! Junarose, a UK brand has started being sold on the site and I am happy it is, because I do not think I would have had the pleasure of e-stalking this coat.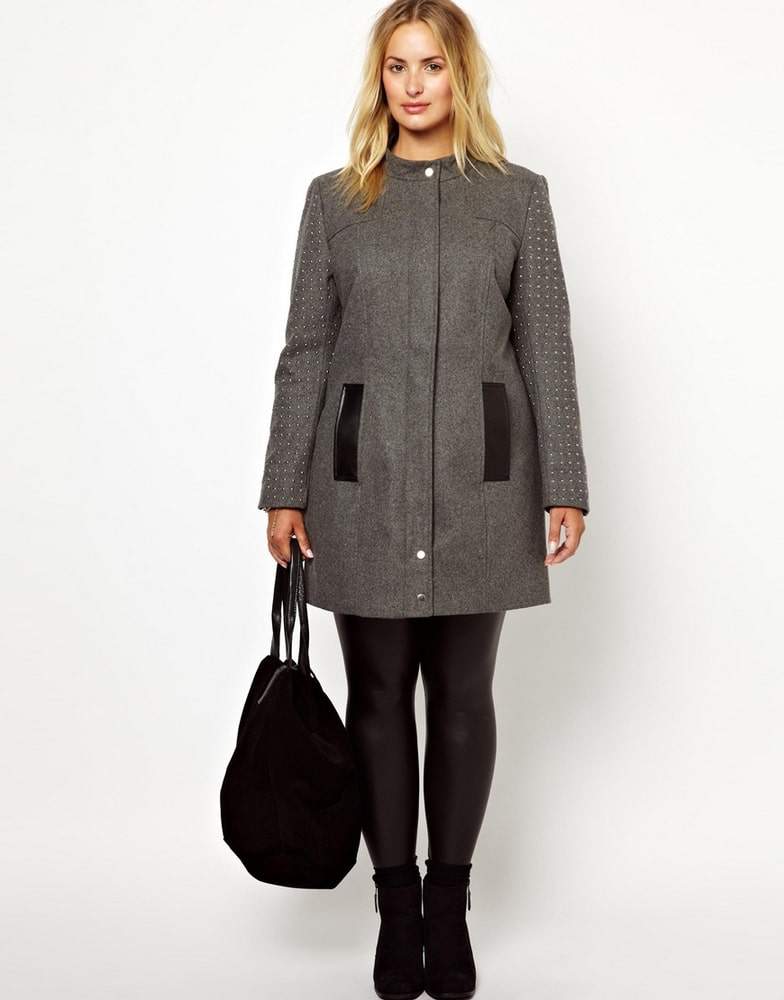 In a yummy grey (sidenote: I am really intrigued and inspired by this color right now) and studded AND trimmed in leather, this coat is giving me everything right now. Casual, chic, playful with an edge, the many ways to rock this coat are plentiful and I am here for all of it…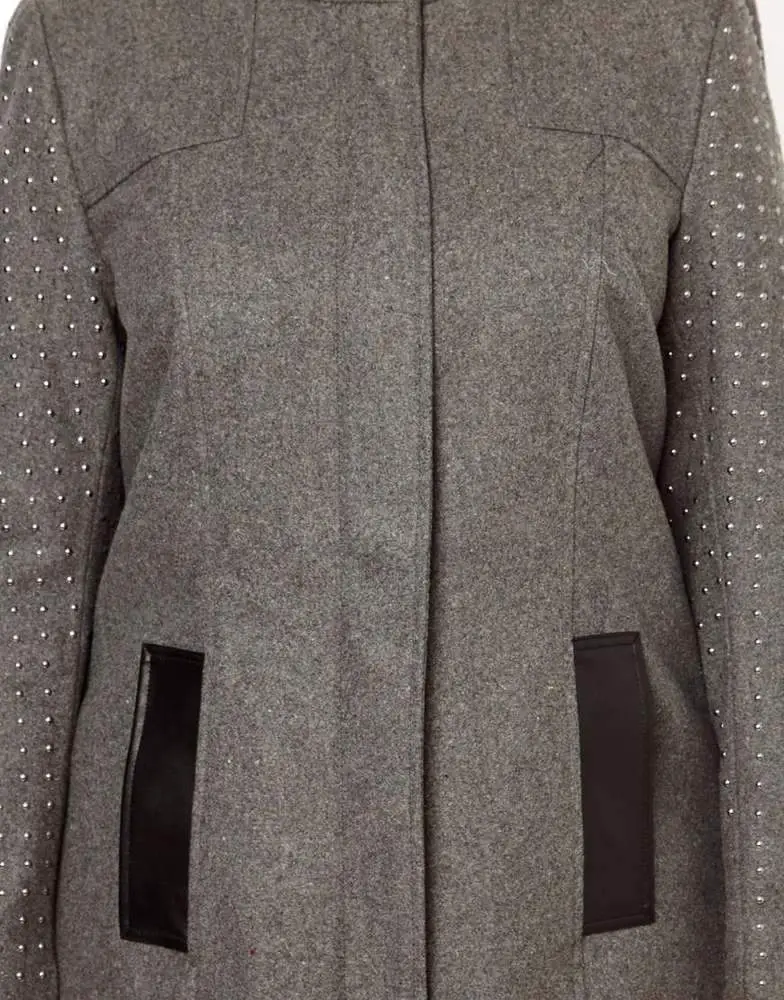 Can you see yourself in this coat? Paired with some jeans and a pair of DUO Boots? OR a shift dress for work, tights and a gorgeous stacked pump? You see where I am going with this? While your coat completes your look here, it also makes a statement on its own, and THIS is what has me excited!
What do you think of this coat? Can you see yourself in this for the Fall and Winter? WHAT DO YOU THINK?