Taking a stance, celebrating the curves
Carmakoma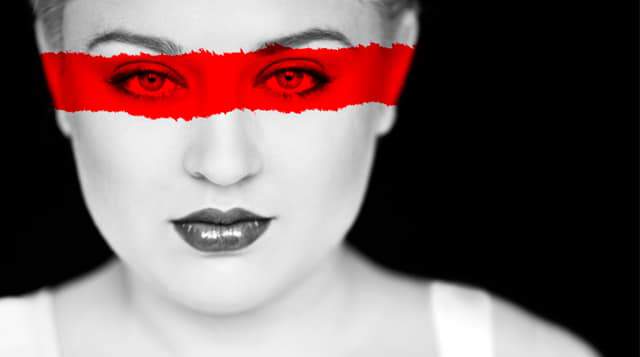 In a celebration of the curvy woman, carmakoma takes inspiration from Helmuth Newton's classical and iconic fashion frames and an observing and sensual camera posture like the filmic portrait of "the perfect human" by the Danish film maker Jørgen Leth.
"Boost your Carma" is the fashion forward film celebrating curvy women all over the world who no longer accept the perception that beauty equals skinny.
"The main character in the film is the curvy woman of today. She feels free in her body, uninhibited by other people's opinions. With an understated decadence she is  playing with the forbidden showing her bold femininity and her urge for life in a sophisticated and extremely sexy manner," says Heidie Lykke and Angelica Weiss, the two women behind the film and the brand CarmaKoma and the commitment to its message.
What is interesting about this campaign, alongside its message mirroring Curvy.Confident.Chic., CarmaKoma poses an interesting question:
Do we really need fashion to love ourselves?
To answer this question, CarmaKoma shares that the campaign, "Boost your Carma" is an answer to the style conscious women with a penchant for fashion. The woman in the film likes challenges and chooses to explore her beauty within. With this, she finds calmness and strength from inside- both making her beauty radiate.
"But clothes help maintain a balance between the outer and inner expression. Fashion creates looks with different associations and notions of the personality behind the clothes. Your clothes can support a certain state of mind and a certain mood or atmosphere. That is probably why many women regardless of their size feel more in balance when their clothes reflect their identity and send personal signals to the surroundings. That is the purpose of fashion," says Heidie Lykke and Angelica Weiss.
So now I post this question to you:
Do we really need fashion to love ourselves?
How does fashion affect you and your own perception of beauty?
While you think about it, make sure you visit carmakoma (they are having a HUGE sale right NOW!) and follow carmakoma on Twitter!
Okay, now leave a comment and share your thoughts!