I loathe being able to only wear an item multiple ways. If it only has one way to rock it? Then I barely wear it… however, when I do get items I love- I know its love when I can already imagine the various ways I can rock it- such is the case with these Viola shirtdress and Vagar pants from contemporary plus size brand, CarmaKoma.
You see, I saw it here: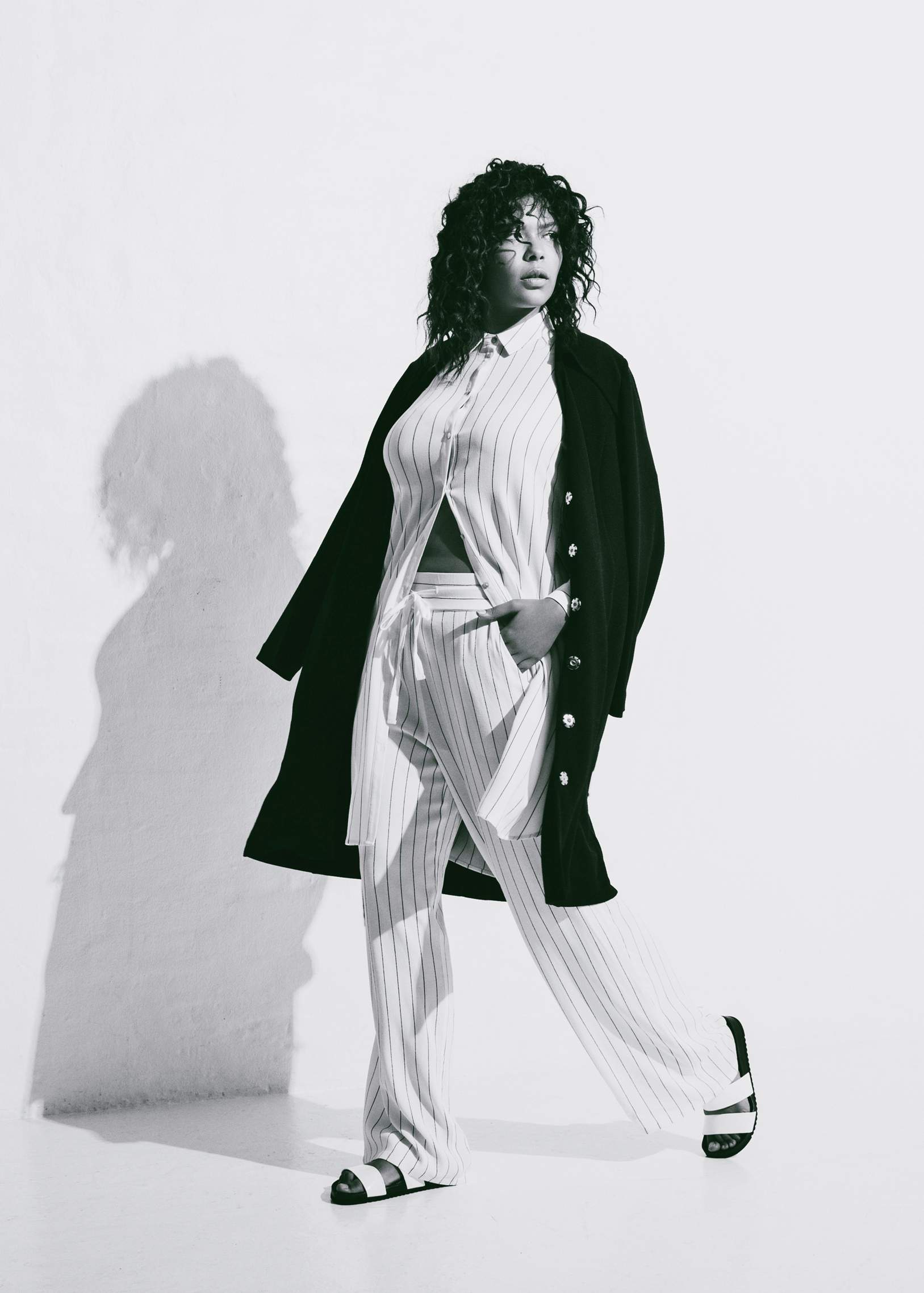 And immediately, I had ideas… and rather than show images, I thought… why not a video? I mean… who loves a great suit or set that you can rock more than one way? In this case, with this CarmaKoma look, I found four ways to rock it and I am in love! Do not be surprised if you see looks from this video being copied more than a few ways! Hehehehe
So, let me break down the look for you!
As a Suit
I feel so vacation glam in this. Feeling like money… I feel grown and sexy in this look! How much fun is this?!
Just the Shirtdress
You can never go wrong in a shirtdress and this one has two options for tying it behind or in front of you!
Just the Pants
A great pair of wide leg pants works perfectly for the spring into the summer. Paired with my Bardot off the shoulder top from Simply Be, this look is sooooo playful. Flirty and elevated!
As a Duster
Girl… why not? Looking for a fun way to inject color? This one can offer more than a few ways to wear it! AND I am here for it!
Which look is your favorite?
How would you feel the most comfortable rocking this look?
You can shop this collection at Carmakoma.com!
I am wearing a medium in both- a US size 18 and they fit me amazingly! They carry up through a 24 and they do ship internationally- for my girls NOT in the US.
I already know that these items will last and live in my closet for a loooooong time. I have no plans on getting rid of this set- at all.
*bops shoulders in excitement*
What do you think about my look? How would you rock this and make it yours? Let's chat!
Special shout out to my photographer, Chase Reign and my videographer, JNicoleDidIt!