Plus size fashion and its options have come a long way. Especially in the luxury space. And while we have ways to go, we have to stop and recognize the new entrants into the plus space and the options they give us. Such is the case with the designer, Victor Glemaud and his relaunch of his high-end luxury leisurewear brand, Glemaud!
"My clothes are sexy, colorful, cut to the body, vibrant. Statement knits that are cut and constructed so impeccably that people are often surprised to learn the garments are knit because they appear tailored." Victor Glemaud told 11 Honore
Who is Victor Glemaud?
In 2006, the Haitian-born designer launched his eponymous leisurewear collection of statement knitwear, "designed for all people, genders, races, sizes and personalities, marrying comfort and style."
Victor Glemaud was a finalist in the 2017 CFDA/Vogue Fashion Fund and honored for his achievements by the Ambassador of Haiti to the United States. Not only this, Victor has quite the fashion resume!
Get this. Victor has been a design assistant to Patrick Robinson, a publicist at KCD for Versace and Marc Jacobs, Studio Director at Paco Rabanne, and Style Director at Tommy Hilfiger.
Impressive.
On the brand's style and aesthetic, Victor Glemaud shared with 11 Honore:
"People call them statement sweaters – classics with a twists, I like things that are very visual and really make a statement. From a slash to a stitch or color, with clothes, if you're going to buy something, it shouldn't look like anything else that you own.

I'm very attune to the fact that people don't shop the same way anymore – if you're buying something from a new designer it needs to be different."
BUT!
It was through his past partnership with 11 Honore, that Victor was formally introduced to us, the plus size consumer.
Did you know that it was Victor Glemaud who dressed Ashley Graham for the 2017 Vogue Fashion Fund? Oh yes, this white dress: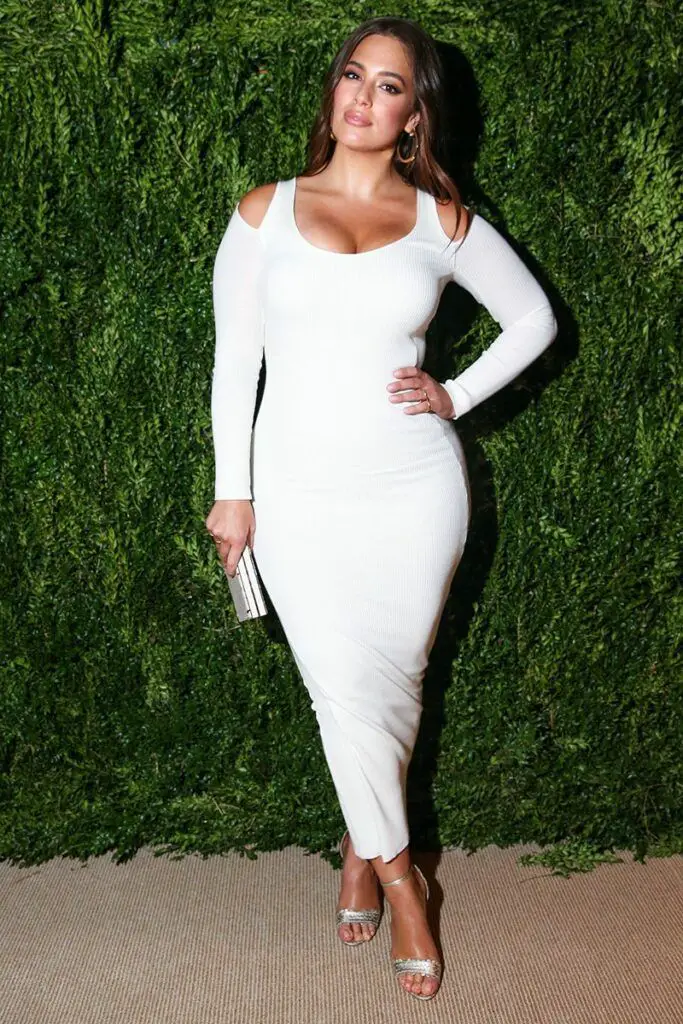 The Relaunch of Glemaud.com for Fall 2020
"I think this new, younger generation is confident in who they are and how they dress. In my mind they grew up showing off their body in leggings and athletic wear.

No matter the size, they were wearing the same clothing. It begs the question, why do clothes for larger sizes need to have a higher neck or cover everything up? That's not flattering to any body." Victor told 11 Honore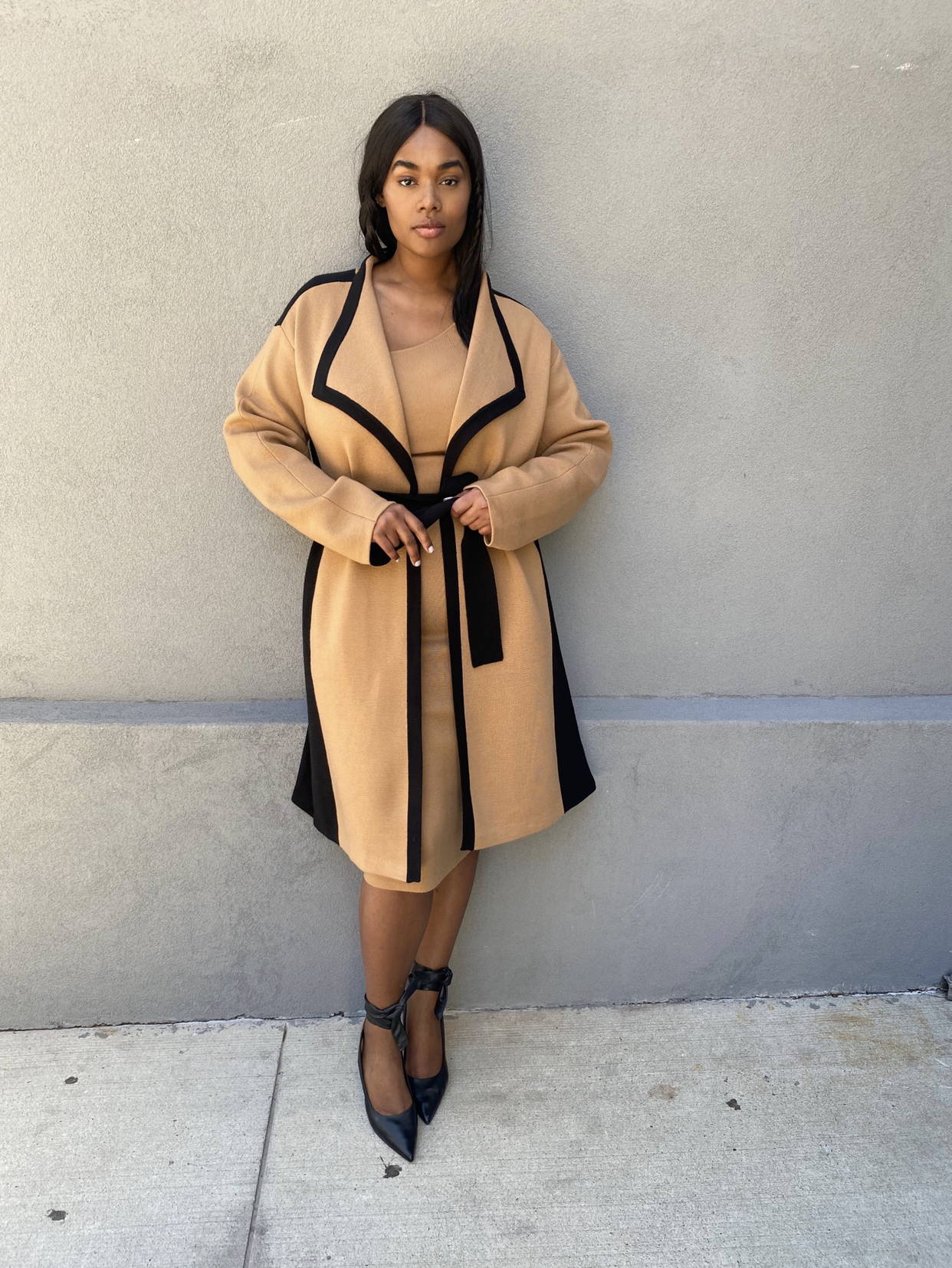 After his partnership, Victor Glemaud wanted to offer her luxe plus size fashion options on his own site. Inclusivity and options is the goal.
Side note: It is quite exciting and curious to see the secondary effects from 11 Honore's role in the plus size fashion space. Through collaborations and partnerships, 11 Honore has helped move the plus size high end options forward. They have shown these designers a viable path in plus.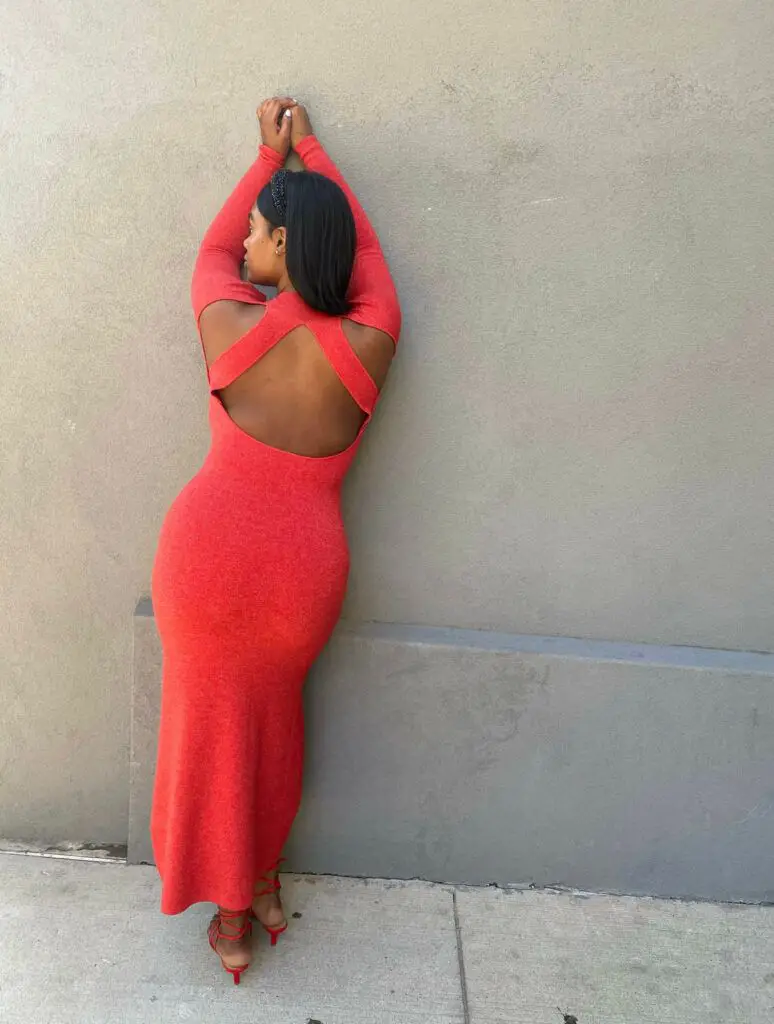 To celebrate, Victor tapped a few of his friends to kick things off for the relaunch of his site. Adeline, Indira Scott, Kimberly Drew and Precious Lee, collaborated in a series of videos of themselves in different looks, dancing to Adeline's song "Middle."
https://www.instagram.com/p/B_47xZegeX_/
In their respective homes, we get to see how these knits move in a playful way. This is important because his curve-hugging designs "complement the body and exceptionally stand out in movement."
Sir. Give us all the luxe knitwear pieces.
All of them.
You can pre-order the Fall 2020 Collection Now, at Glemaud.com
If you have been looking for elevated loungewear, classic wardrobe staples, or chic plus size leisure options, available from a Large up through a 3X (a 22), Glemaud may be what you are looking for.
While his plus size pieces are available online, it will be something to watch how his stockists carry the collection. The main line is available at high end department stores such as Nordstrom, Shopbop, Saks, and Ssense.
But the question is, will we see his plus size options get picked up at these locations, too?
We hope so…
In the meantime, I have already added a few of these pieces to my Fall wish list.
Which pieces have caught your attention?