How is your loungewear game working for you right now? Are you wanting a bit more to play with, especially as we have been indoors longer than normal? Well, we are here to help you navigate things, as we share a few plus size bloggers who have some of the best plus size loungewear game!
While we have shared a few places to play in, for your own work from home comfort. We have covered bralettes, wide calf socks, and even a few plus size professional tops to rock for those Zoom meetings…
But today? We thought it would be kind of fun to share a few influencers who are giving us all the inspo right now!
Who to Follow for Plus Size Loungewear Inspo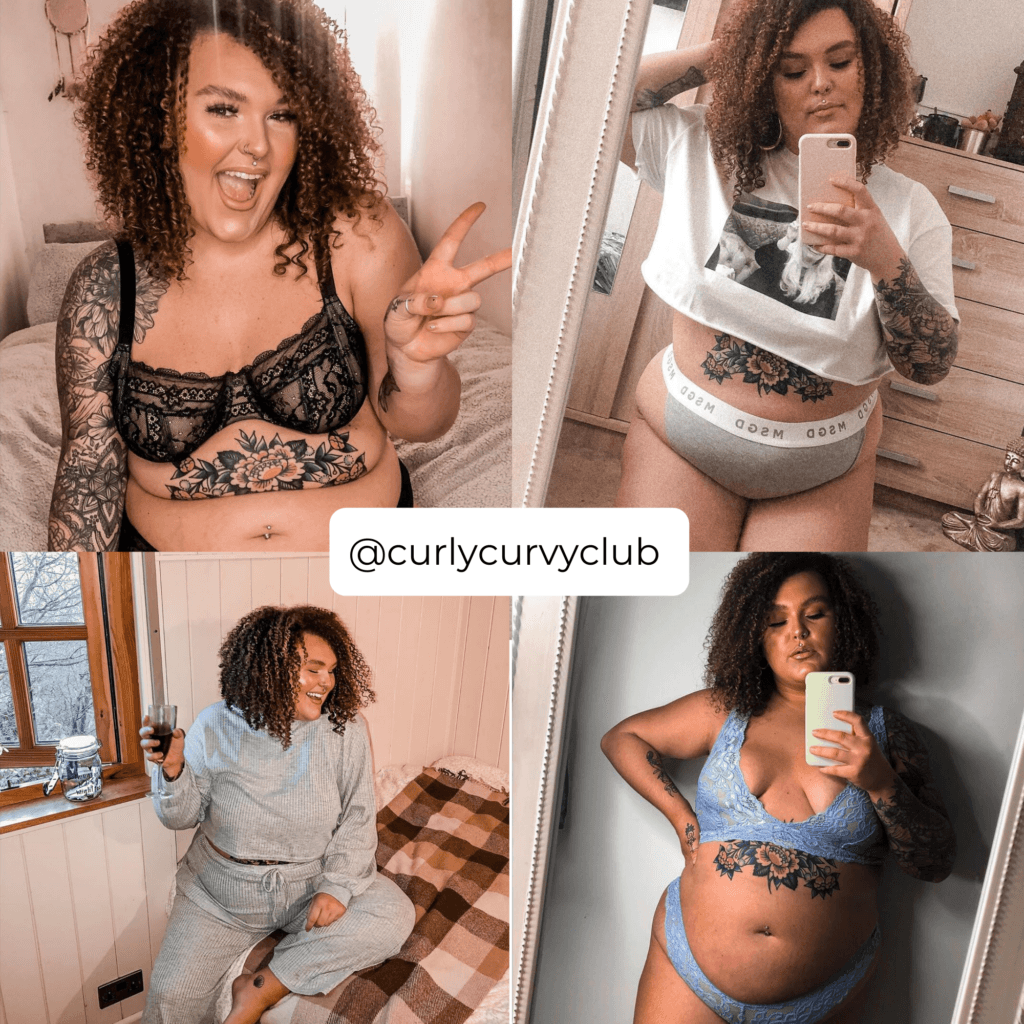 Looking for some plus size lingerie inspo as well? Look no further! Courtney has got you covered for everything required to wear inside the house.
I mean, is there even a point to put on clothes at this point?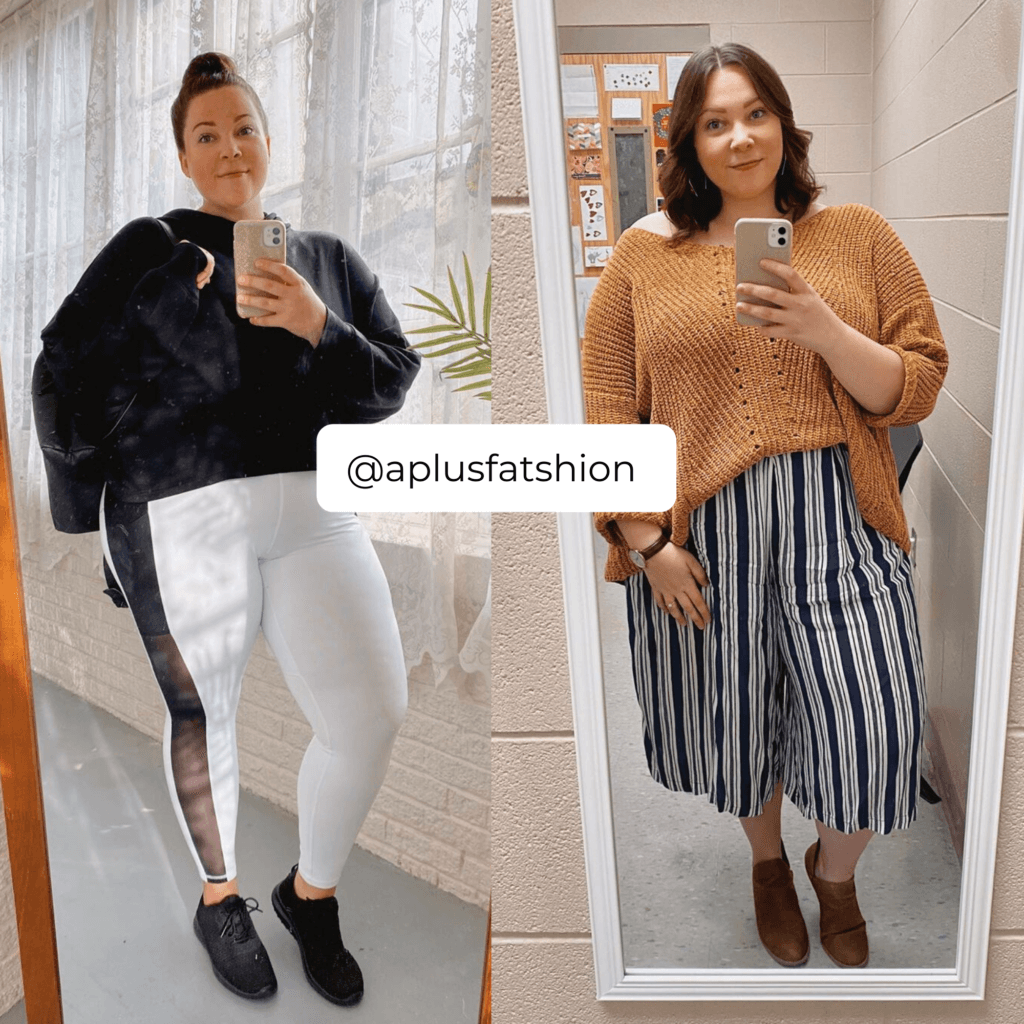 Mirror, mirror on the wall (or floor) who has the best WFH clothes of all? Josie is inspiring us with all of her comfortable dresses and outfits with jeans (shocking!!!).
But it is making us want to dress up a lil bit so we can snap that cute pic like she has been!
Calling all my plus size athleisure lovers! Alexa has us covered when it comes to matching sets. Whether you're getting some at home workouts in or not, working in leggings is always a plus in our lives.
If you are not following Blair yet, drop what you're doing and head to her IG now! Stylish. Chic. Polished. Nothing but style.
She is constantly providing us with amazing clothing content, but with some premium lifestyle posts as well.
Matching sets, lingerie, and comfy casual clothes… what more can you ask for? Daquana has a varied style, so you never know what she's going to post next.
If you are looking for some fresh, fabulous plus size finds, head to her IG to see what she's wearing.
Chelsi will make you want to purchase that matching lounge set you have in your shopping cart…
She loves a good tie dye (don't we all?), but has a number of other sets that we are dying to have!
Hayet is a true girl boss day in and day out, especially during quarantine.
She already was posting work from home content before quarantine, so you have a lot of content to go through in her IG!
If you are wanting to feel a little sexy during quarantine, we highly recommend checking out Chandler's IG.
She works with FashionNova Curve and is constantly sharing lingerie, one-pieces, loungewear and more!
Making loungewear chic, one instagram post at a time. Chloe styles up her plus size loungewear game by mixing neutrals, adding a little bit of leather, or switching up the typical style.
You can use her style as an inspiration to change-up some items you already have in your closet.
Renee is our go to when it comes to California casual vibes. When she isn't posting boho-chic dresses, she is providing us with all the plus size loungewear looks we need.
Jin is our tracksuit QUEEN! With her outfits being reasonably priced, you can not only get inspo from her posts, but you can actually order the exact outfits.
When you first look at Liz's Instagram, your first thought wouldn't be fashion, it would be more aesthetics.
But, you'll be happily surprised that when you click on her posts, she links her plus size clothing brands!
What did you think of these plus size influencers' style? Did you find a few more to follow? Some of them have us wanting to be all in their closets…
Did you find your fill of plus size loungewear inspiration?
In need of even more fashion inspo? Head to Insyze.com to see what plus size clothes are featured at the moment!
Happy lounging!