*Disclosure*
This is a sponsored post with Sydney. All opinions, thoughts, and excitement is our own.
Are you looking for more places to score your plus size lingerie, that gives you BOTH fit AND fashion? This new brand, that I'm really excited about, is all about fashion-forward plus size intimates! Today, we are extremely excited to introduce you to the new plus size lingerie retailer to watch: SYDNEY.
Sydney is re-imagining plus-size intimate apparel – in sizes 1X-4X (with select items available in 5X-6X); bands 36-44, cups C-K. They offer a thoughtfully edited mix of fashion-forward, size-inclusive brands all in one platform.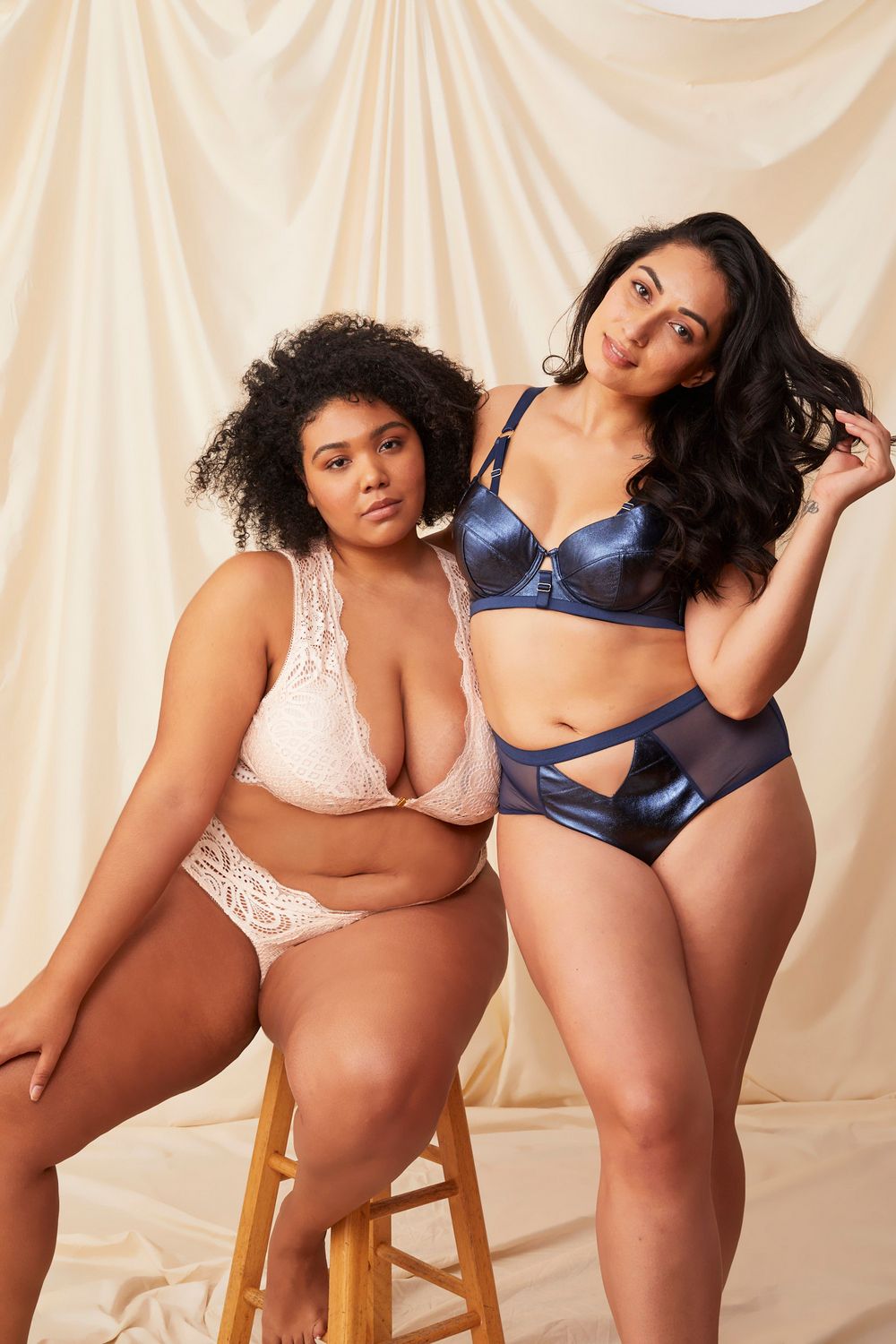 Think really pretty bralettes, sexy lace thongs, and bold and playful bodysuits. Sydney is for anyone who craves style and fit – without the constant need to compromise.
Sydney's team has more than a decade of years experience in the plus size lingerie space, I have had the chance to chat with them, to better understand the direction and goal of the company.
All goals and directions that your lingerie drawer will love!
A Closer Look at Sydney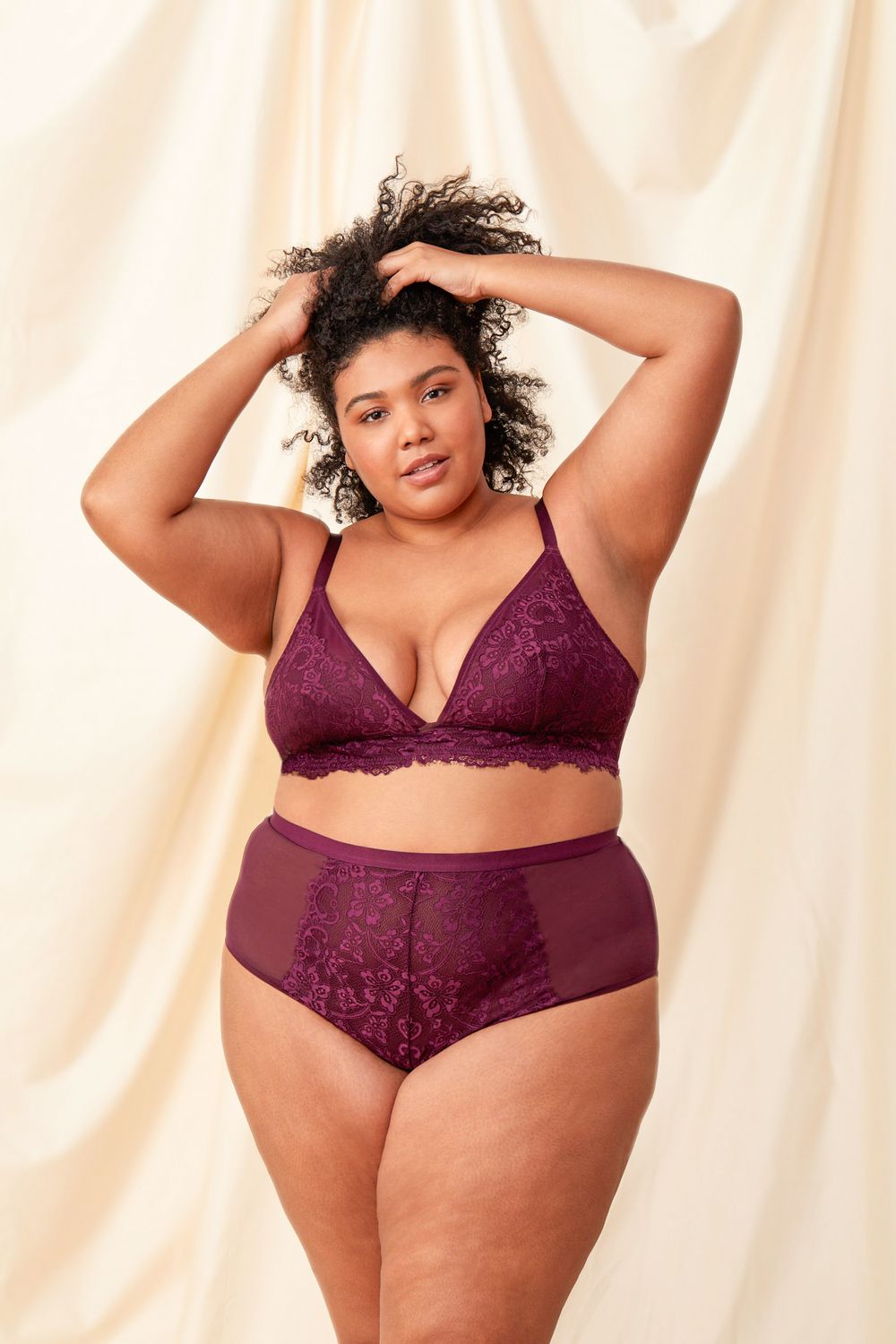 "Sydney is the combined confidence, creativity, strength, and bold individuality of every woman we've ever known, read about, and dreamed about.

The gaze we care about is the one with which you see yourself, so we hope that our intimates make you feel like the best, boldest, and most confident version of you.

In this way, we want your lingerie to be a love letter to you–a way to treat your body with the comfort and beauty it deserves.

Self-love, community, and connection are at the core of what we believe in and what we practice every day."
Sydney's products are playful, fun, sometimes risque and even a bit raunchy. Ha! Talk about your playful plus size lingerie options, right?
Another thing we appreciate about the brand is that every product they carry is tested on plus size women of all shapes and sizes. From the feedback, items are rigorously accepted or rejected based on fit.
One of our favorite quotes from @_the_b_word about Sydney is: "FINALLY! Something sexy that FITS!"
Sydney carries a variety of brands, some we have featured before like Playful Promises, Glamory, and Oh La La Cheri, to a few new to us brands like Uwila!
Even more impactful? The SYDNEY Manifesto!
We believe…

How the fabric feels on your skin
How the straps move with the strength of your stride
How the cups carry your grace

Matter.

We hope that our intimates make you feel closer
More centered
More present
In your body

So that you can
Work
Play
Live
Love
Lounge
Sleep
Dance
Run
Fly

To the fullest.

Sydney. One Life.
Sydney, I have to admit, we are digging what you are saying. It would be cool to see what additional indie plus size brands they can acquire to further expand on our plus size lingerie options!
Exclusive ranges or collections? Editorial look books? Bold collaborations?
The sky is the limit here and we cannot wait to see what else they bring to the table!
You can support and shop the brand, NOW at WearSydney.com!
Sydney is on a mission to put its customers' needs first. From what they've shared with us, they listen to every customer request, have fit and style experts on call to personally assist you and will gladly accept returns for anything that doesn't work for you.
WHOA.
These people are serious!
What do you think about this new plus size lingerie brand? Are you intrigued?
Can we talk about it?
Let us know your thoughts in the comments below!
*Disclosure*
This is a sponsored post with Sydney. All opinions, thoughts, and excitement is our own.