"After 8 years of extensive market research, Oh La La Cheri debuts a new plus size collection catering to a confident woman who isn't afraid to show off her curves in sexy lingerie. With our new plus size collection we continue to stay true to our brand DNA by providing a fashion forward trend with an edge in both color and style.

At Oh La La Cheri we are passionate about lingerie and women… regardless of her size."

Nicolas Attard

Creative director at Oh La La Cheri
You ever see something online that you KNOW will shut it allllll the way down? That will have folks losing their minds, salivating, and drooling? This was me, when I saw a dope plus size lingerie set scroll past me on FB (are you following me over there?) and immediately I jumped into the internet to learn more, find it, and to get to know more about this set.
Which.
Opened me up to a new-to-me French brand that recently launched their plus size label! I mean, When I saw the collection, I was taken aback, I got ideas, thought about which pieces I could dare myself to play in. (We are grown right?) Victora's Secret who? Hrmph. Curves by Oh La La Cheri has recognized and acknowledged that we love a great naughty, playful, and sexy piece to play in! (Meanwhile, the song "Giving him something he can feel" is playing in my head as I write this)
Upon my research, I found the full range and collection that I have to share with you! I am excited and I must note, they are designers who don't sell their collection online, BUT do provide retailers who do… do not worry, I will list a few where you can buy… are you ready?
Curves by Oh La La Cheri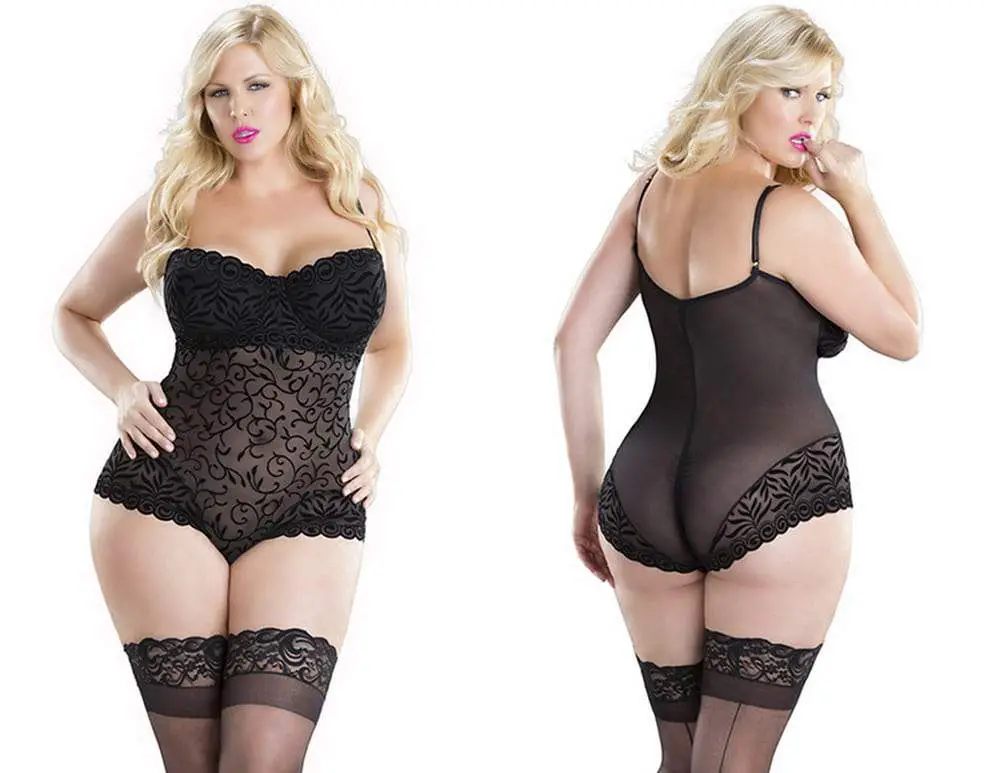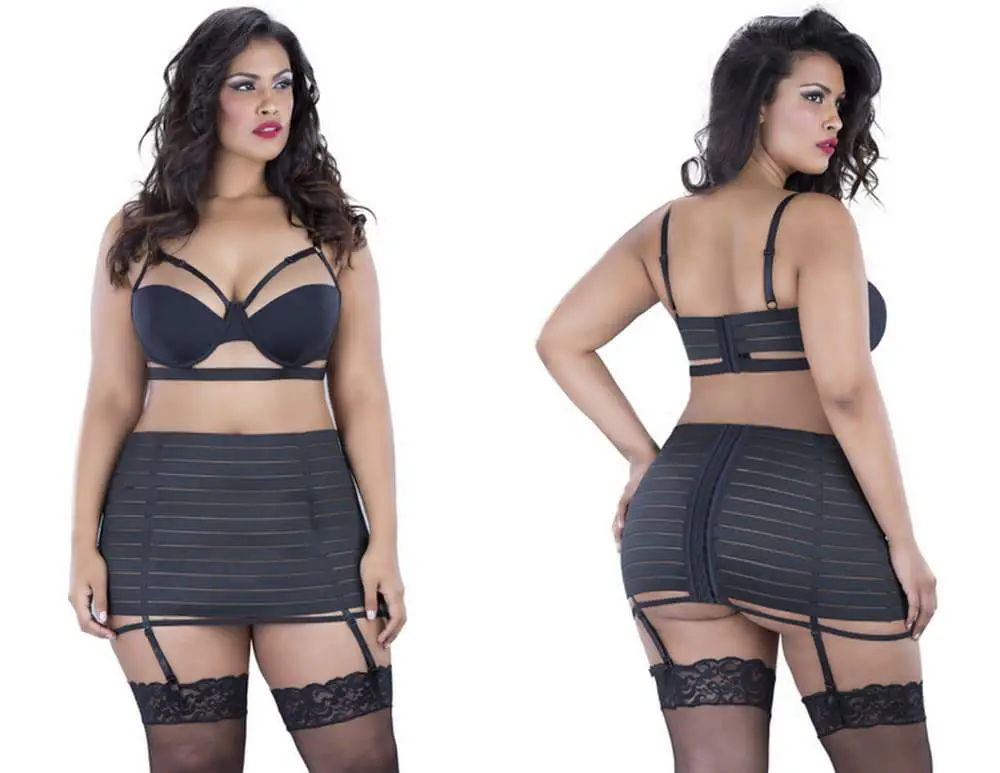 You know what I love? Is that they did not water down this collection in comparison to its straight sized friends. Which usually happens. They made it in plus and voila. SEGZY.
I mean, hey boo, hey me, heyyyyyyy. In my head, I imagine myself to be just as sexy as the model serving it to us. AND what is cool is that they cater up to a size 4X too! I have quite the favorites that I have added to my lust list. And since I have someone who makes me smile, I am stocking up (even more- because I feel you have to have a few things for yourself) on the pretty underthings, chonies, and everything else in between!
SO where can you shop Curves by Oh La La Cheri?
I found a few great places but first, I have to share, Oh La La Cheri has a store locator to find a local shop, but if online is your tea, then here are a few places to snap up Curves by Oh La La Cheri:
Yandy
French Lingerie Outlet (They carry the most inventory according to Oh La La Cheri)
Adam & Eve
Voluptuous Boutique Online (where I bought my set from yesterday)
Plus Size Lingerie Boutique
Her Room
Hustler Hollywood
Intimit
I am soooo sure there are more places, but these are just a few for you to play in!
Soooooooooo what do we think of this range? See something you like? Need, and want? Are you one to buy lingerie just for yourself, like me? Or only for special occasions?