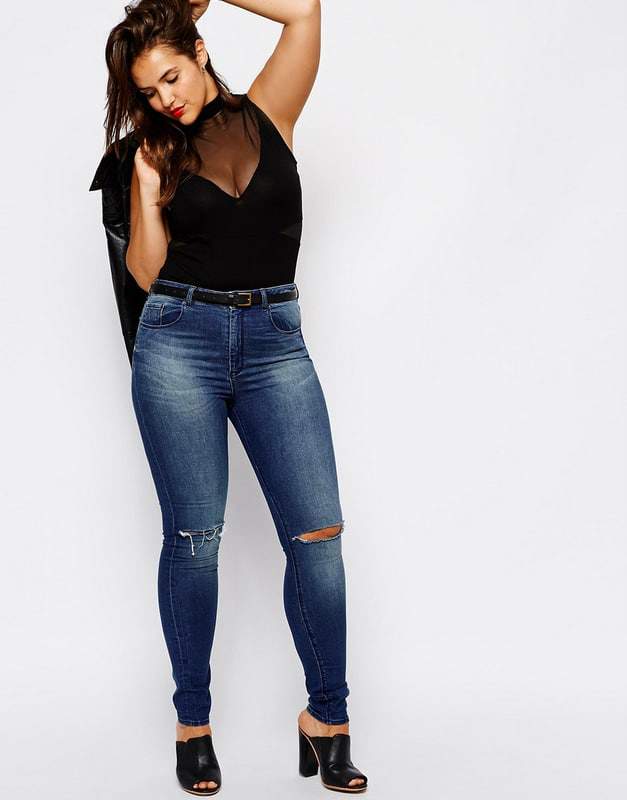 Have you seen them? Have you peeped them? DO you own them? The bodysuit. The plus size bodysuit, so perfect for fall, in various styles, patters, and hues? You know, I remember growing up thinking that bodysuits were sooooooo grown up. I still feel like that, just this time, I AM GROWN, honey. Hehehe. Any who, over the past few months, I have been seeing so many amazing and awesome ones, that it was enough for me to take note and ask you about them…
Easily worn this fall with high waist jeans, midi full or fitted skirts, and everything in between, I am open for and here for all of them, but the question is are you? I have rounded up a few bodysuits and would love to hear your thoughts about them! Is this something you can get down with? Too much for you? Hehehe.
For the Love of a Plus Size Bodysuit
What do you think of the ones shared here? Need a few in your life? You know, if you are in love, I have them linked in the teal blue for you! Of course I had to make it easy for you to shop…
Currently I have two, but I need to add to this collection! I want a few long sleeve scoop neck, short sleeve, Bardot off the shoulder, and if I come across textured or some patterned, I may need to add them too. No, seriously! I love a great bodysuit and am here for them all! I definitely need to stock up on the staple shades. YES!
How do you like them styled? Would you get down with a great bodysuit? Do these take you back a bit? How would you wear them? Let's discuss!