Many people view thrifting as buying old and outdated clothes. Not to mention, some think you can never buy anything new while thrifting.
WRONG!!
You can definitely thrift the latest trends and today, I'm sharing a few of these trends that you can thrift! Yes, you heard me!!! Don't act like you haven't the clue!Here you go:
7 Plus Size Trends to Thrift
1. Neons. As a fan of black and white looks, I was pretty amazed when I fell for the neon trend. Thanks to my local thrift store, I was able to purchase this neon dress for under $5! If you're looking for bright colors and neon apparel, try a thrift store first. A lot of trends, like this one, are recurring so thrift stores actually carry a lot of the "latest trends". Just have patience and start searching!
2. Animal Prints. I'm a huge fan of animal prints and this trend seems to never go out of style! Finding a leopard, zebra or any other print blouse is probably the easiest item to thrift for. Especially for plus size shoppers like me – they're everywhere! I usually find at least 4 or 5 when thrifting, all under $4. You can also find a plethora of animal print blazers, skirts and scarves too. Just be sure to check for any missing buttons and possible (small) tears when thrifting those items.
3. Trench Coats. All the rage this season, trench coats have been the "it" item for months! If you want to take part in this trend without breaking the bank, I suggest thrifitng one. I found my brand new trench coat at the Goodwill in VA for just $20! It's a Calvin Klein original and it came with the original tags and extra buttons – #WINNING! When thrifting for a trench coat, don't overlook the men's coats. I've seen quite a few khaki and black trenches that are in extremely good condition.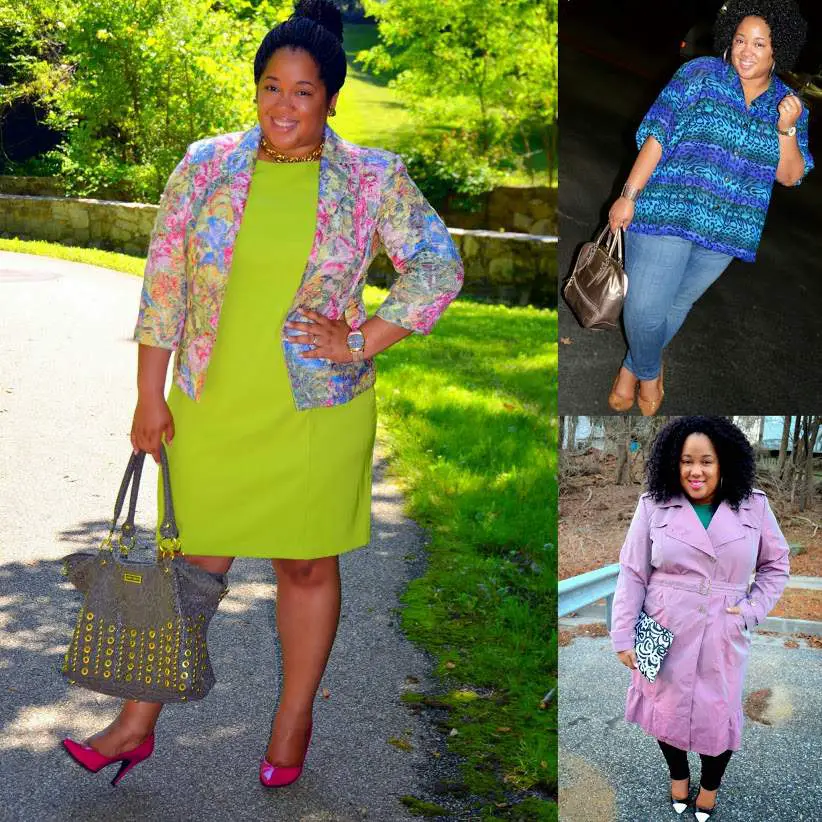 4. Tribal Prints. I love a good tribal print tunic or t-shirt. I've thrifted several for just a few dollars and I plan to add a few more to my collection this Spring. Most tribal tunics that I've thrifted don't have a size so as I've mentioned before, try on everything! You may be surprised at what fits.
5. Mini Skirts. This trend took me a while to grasp but now, I'm hooked! I've thrifted 3 mini skirts in the past month or so and each one stretches and fits my body like a glove. Thrifting mini skirts can be challenging at times because I find that most of the sizes are for smaller shoppers. However, it is possible to thrift this trend. There are some mini skirts with spandex material that fit plus size shoppers like me. It's all about trying on and looking through each item.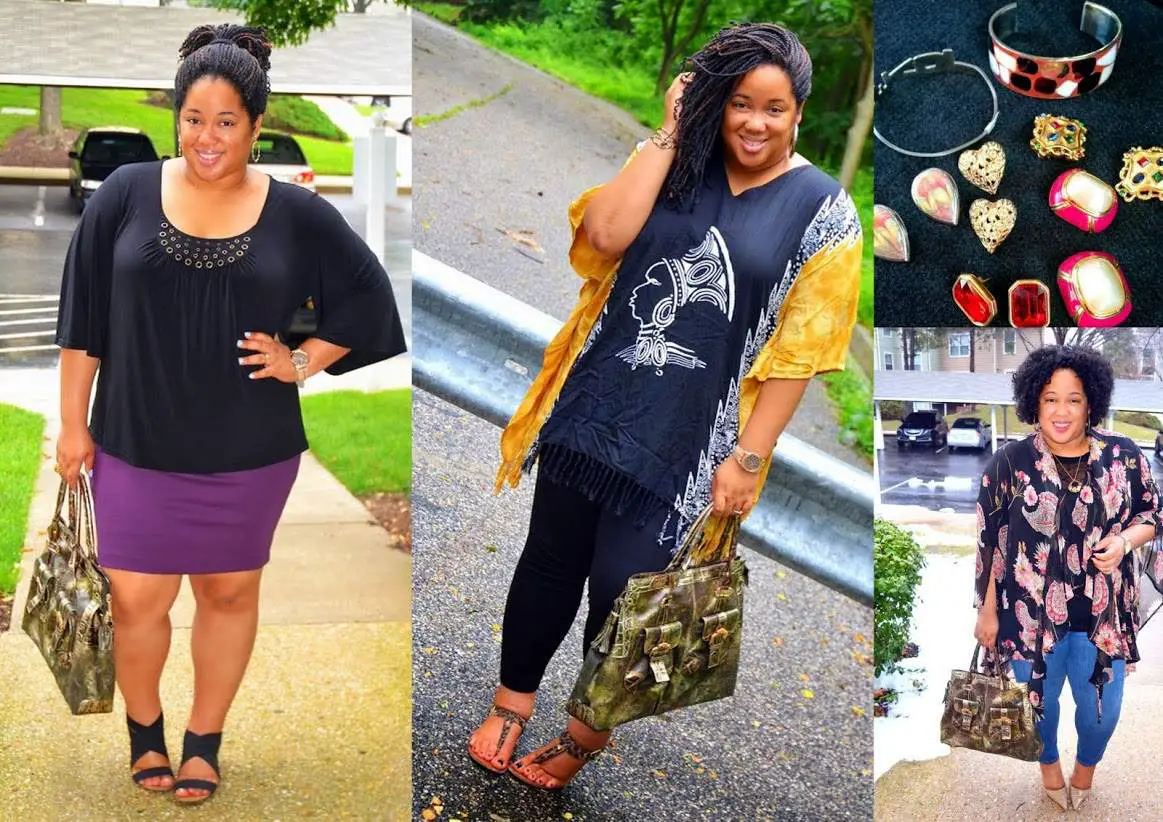 6. Bold Accessories. Thrifting for (bold) accessories is like being a kid at a candy store – there are SO many goodies to pick from! Bold accessories are on trend for the season and your local thrift store can be the jackpot for items like brooches, earrings, and bracelets. If you go thrifting on a good day, you can easily walk out with some fantastic pieces and more than likely, your items are one-of-a-kind. You can't beat that!
7. Kimono Style Dusters. I searched for kimono's a few weeks ago and several department and online stores came up. While the choices were plentiful, I was slightly underwhelmed with their price points. If you're looking to style a kimono style duster this season, it can be thrifted. Here's a tip – search the lingerie or sleepwear sections 1st. That's where I found mine!
These are only a few of the trends to try out and have a little fun in. As you can see, there are a lot of trends and key items that you can thrift and have fun in! I know that I do!
What say you? Which of these do you find yourself thrifting? Which plus size trends have you thrifted lately? Are there any trends you're looking forward to thrifting? Let me know!