Imagine you're on a hot date or out on the town with your girlfriends, but that perfect ensemble you are rocking is hugging you in all of the wrong places. So, instead of enjoying good conversation and amazing cocktails, you are pulling and tugging your cute outfit to death! Let's be honest, we've all experienced something like this in our pastime before the creation of modern (and comfortable … hello) plus size shapewear!
There should be no shame in your shapewear game! ladies, so forget every piece of outdated advice you've been given since the dawn of time and get ready to feast your eyes on four everyday and not so everyday pieces of shapewear you must-have in your wardrobe … like right now!
The High Waist Brief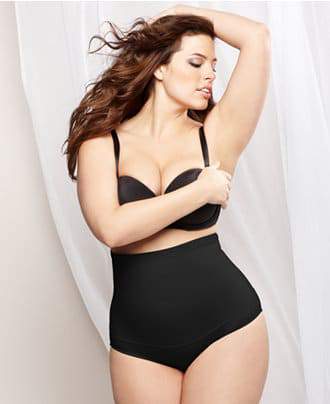 You should pair this with: Pencil skirts, jersey/cotton fabrics, bodycon dresses and skirts
If you are in need of smoothing and sharing near your tummy and bust area, then this brief is for you. Fabrics like cotton and jersey allow our curves to breath (yes!) but they do not provide the support we need to smoothing and shape our yummy areas. Yes you read right, we refuse to say "problem areas," it just so dated. So, when you wear your beautiful cling fit pieces like pencil skirts and jersey fabric dresses, your highwaist briefs will help you smooth your yummy areas and allow the clothes to lay and drape perfectly! One essential thing to think about when purchasing your briefs, would be thinking about how this piece of shapewear fits around your waist. You don't want them to fit too tight around your waist, or you may pass out or have a killer stomach ache. And, on the other hand you do not want to have loosey goosey briefs that are useless. Your briefs have to be just right.
Where to get it: Macys.com, Lanebryant.com, Nordstrom.com
The High Waist Capri
You should pair this with: Cling-fit bottoms, trumpet skirts, jersey/cotton fabric pants, jumpsuits
Thigh grazing bottoms and onesie items like jumpsuits that require a bit of shaping requires a shaping capri. Similar to a highwaist brief, the capri shaper focuses on smoothing both the leg and tummy area. Textured fabrics, sequined/beaded pieces and even metallic clothing may require (depending on your personal tastes) a bit of smoothing to keep our yummy areas in place. Not only is pulling and tugging just not cute, being uncomfortable and self-conscious about your outfit is just as frustrating. There is no shame in loving the instant gratification of shapewear can provide for our yummy areas!
Where to get it: Torrid.com, Avenue.com, fullbeauty.com
The Corset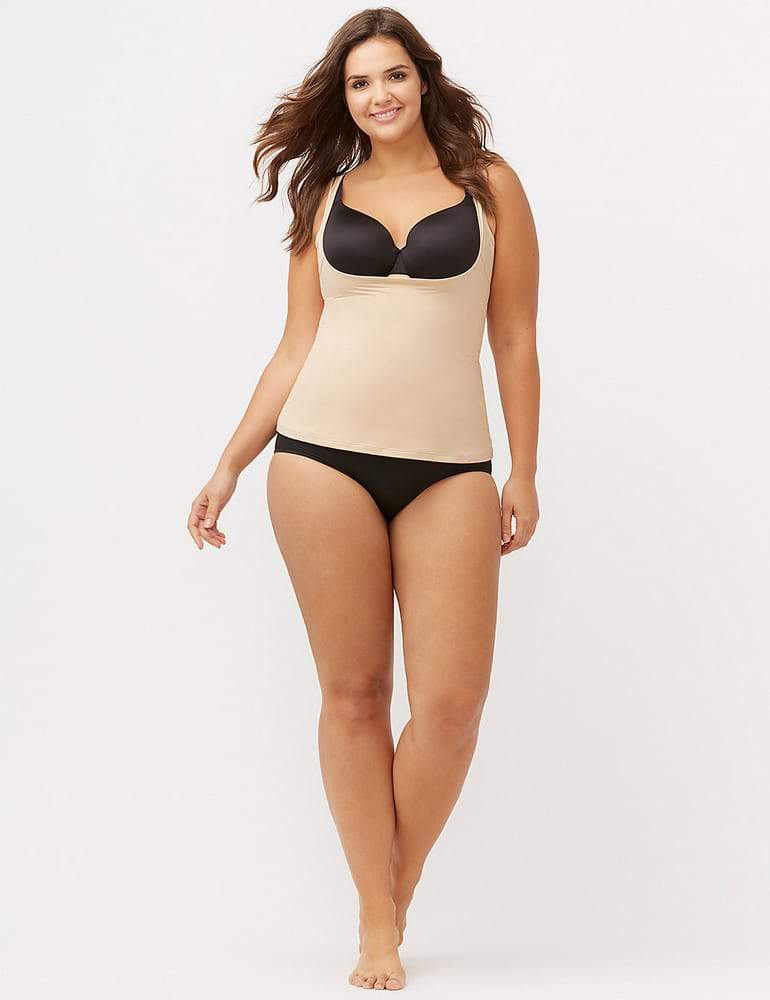 You should pair this with: Form-fitting tops and dresses
You've probably heard the terms corset, waist trainer or even the old school term bodice, but they all describe shaping, smoothing or tucking the tummy area. There is no doubt that this is one of the most popular and controversial shapers on the market. But, here we are not talking about the rib crunching corsets or workout waist trainers, but a simple corset that helps smooth over those yummy areas. Finding a comfortable tummy control shaper is important! Once you find your perfect corset, slip that bad boy under your favorite tops and dresses.
Where to get it: HourglassAngel.com, hipsandcurves.com, fashiontofigure.com
The Bra
You should pair this with: Well, everything!
Just think about it, our most coveted, favorite bras that we wear are some of the best shapers around; think a balconette, deep plunge, or a fancy push up! No matter what it is you prefer, your bras to have a GREAT FIT, including a perfectly fitting wide band, large cups and/or reinforced straps, and good quality bras can do just about anything. But, we've all worn ugly and uncomfortable bras in our hay day but it's time to show our girls some love and wear bras that not only protect us but also make us look fierce in every outfit we put on!
Where to get it: Lanebryant.com, Elomi.com, Nordstrom.com, Biggerbras.com
These are just a few basic types of plus size shapewear that you should have in your arsenal (should shapewear be your thing)!
What are your favorite shapers? Where are your favorite places to buy them?