How many of you gals are ready for the fall? If you're like me, then that means you have already started scouting stores for your favorite pumpkin-flavored snack and new items to add to your wardrobe. When shopping for the fall wardrobe this year, make sure you snag these plus size fall essentials.
Oh Fall, you could not have come sooner! With the weather cooling down, I am so ready to pop out my wide-calf boots! We have selected some cute essentials that you can pair with your boots to elevate your closet. Take a peek below!
Shop and Snag these Elevated Plus Size Fall Essentials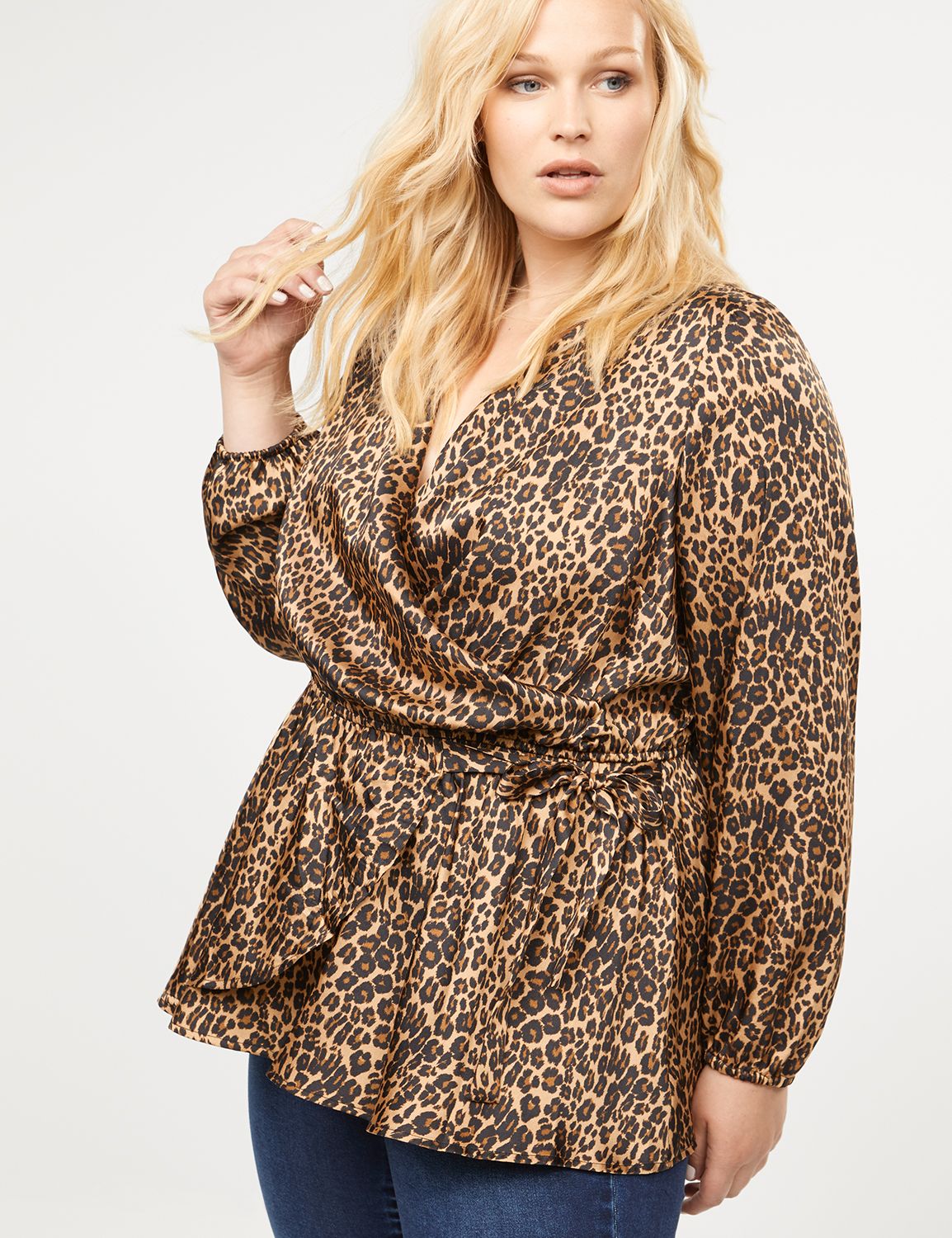 Leopard Faux-Wrap Top at Lanebryant.com
Leopard, leopard, and more leopard! Who doesn't love a good leopard printed top? You can wear this with a nice pencil skirt for work or a sexy pair of skinny jeans for a night on the town. Shop this look to add flare to your closet this year.
Black Floral Premium Pointe Knit Off-the-Shoulder Skater Dress and Booties, Torrid.com
Floral is another popular print this fall. To think I use to dread whenever my mother would put me in floral print anything and now, I simply cannot get enough! This is the perfect outfit for the beginning of Fall…you know, a sunny day with a breeze.
Sparkle Maxi Dress with Wrap Skirt at Eloquii.com
TALK ABOUT A SHOWSTOPPER! I believe that every girl needs a little sparkle in their closet, so why not this dress from Eloquii? This long-sleeve maxi dress is giving me all kinds a life and is perfect for a date night with your lucky guy! This dress comes in four colors and I love this burgundy…but honey, you need to see the emerald version!
Faux Suede Mini Skirt at AshleyStewart.com
Just because it's chilly doesn't mean you can't show some legs. ladies. This beautiful skirt is perfect for accentuating your curves. It pairs beautifully with a bodysuit or a cute graphic tee! You can rock this skirt with booties, heels, or flats, talk about versatile!
Good Form Lace-Up Side Ponte Pants at FashiontoFigure.com
These are the perfect pants for any night out! Don't let this figure-hugging silhouette fool you. You will be comfortable enough to move around while still giving off a bit of sexy.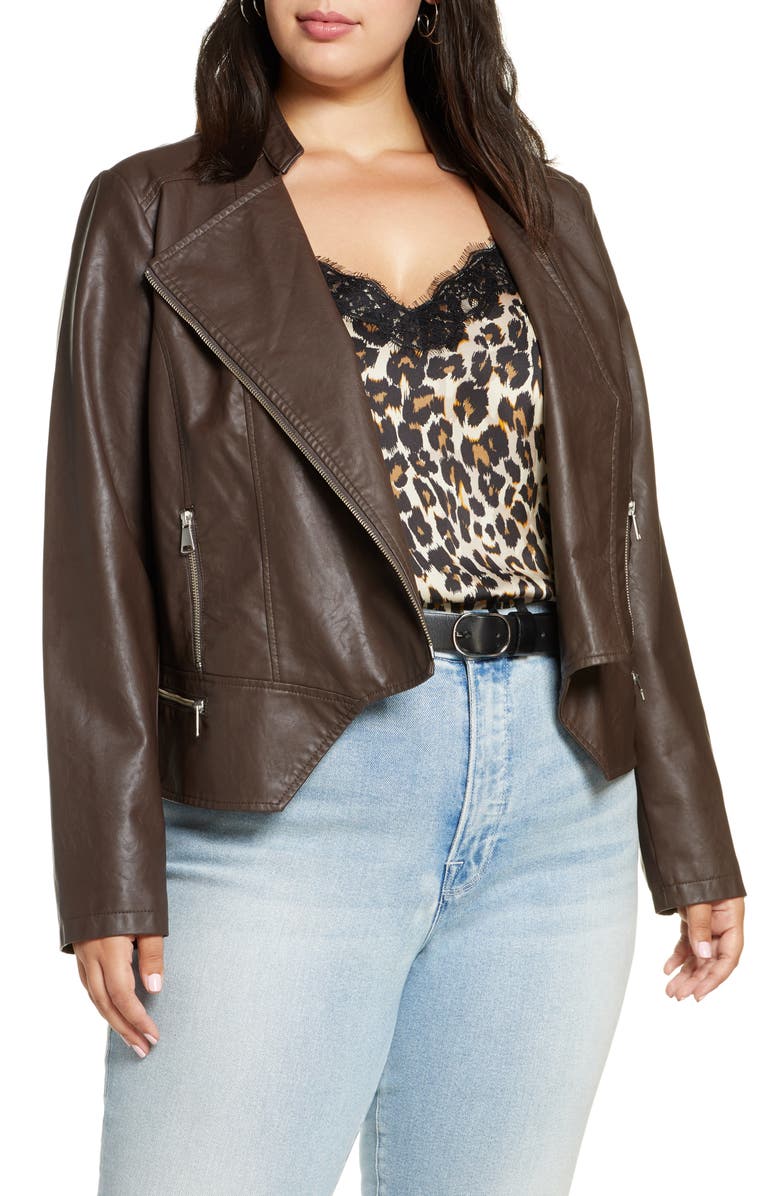 Peplum Faux-Leather Moto Jacket at Nordstrom.com
As it gets cooler, more and more coats will come from behind the closet. What better way to start your Fall collection than with this peplum cut jacket from Nordstrom. Super comfortable, yet extremely stylish.
Well, there you have it, ladies. Our current list of this Fall's essentials! As you are cleaning out your closet, and getting it ready, you now have a few suggestions to make it work! Now, this isn't even the tip of the iceberg when it comes to ways to elevate your closet! Also check out my personal favorite collection, Amber Spice, by Fashion to Figure. This list will only grow and so will your wardrobe!
What is/was your favorite Fall essential? Where do you love to shop for Fall Fashion?