Bras.
A love-hate relationship. A necessary evil. Support. Foundation.
Recently, we've been over giving you all the deets on the latest trends in plus size fashion as get you ready for summer slayage and just like the chub rub incident, I'm all over here telling you, "Yes girl, work that cold shoulder," "Ma'am you need this extreme cutout in the back" and "Oh girl! This plunge neckline dress is sure to break necks this summer." And while all of this is true, this new summer wardrobe we've been talking about will require some specialty pieces in the lingerie department. More specifically in the bra arena! We have heard more than a few of you ask abo So yes, you will need to up your brassiere game this season if you're going to rock these pieces. So no worries, we have you covered (literally).
This summer these trends presents a multitude of options to choose from and while some are real cute, I mean real cute; many pose a challenge when you're a plus size girl who wears a 48G cup. Right? Those breezy sundresses, off the shoulder tops, one shoulder jumpsuits and low-cut tank tops can have a busty beauty wondering about her undergarments. And that can't and won't happen on my watch.
Our roundup of these 4 bra styles and our top picks of each will get you and yours girls in formation throughout the summer, while providing support, comfort, and serious style!
Here are the 4 Plus Size Bra Styles To Rock this Summer
The Top: The Tanks Tops and T-Shirts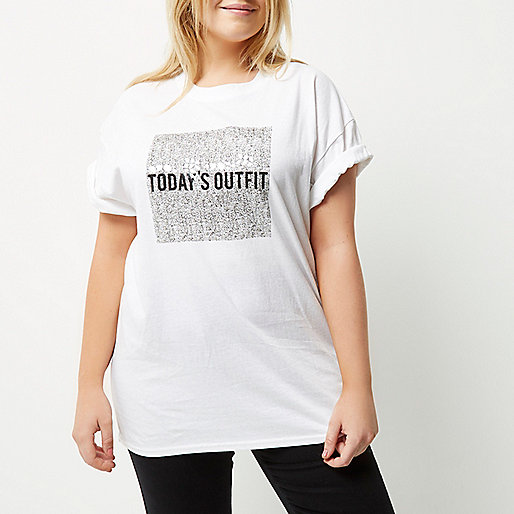 Get the Top: RI Plus white box print t-shirt at RiverIsland.com
You'll Need: The Tee Shirt Bra
Up to Size 46G
The Full Coverage Butterfly Bra at AshleyStewart.com
This bra provides a smooth fit that will not show through a form-fitting shirt. Wear a color closest to your skin tone with a smooth satin texture or cotton based fabric. This bra is soft, provides support, and is the go-to everyday bra. It can be worn comfortably with any type of shirt.
Up to a 52N
Elila Jacquard Softcup Bra with Cushioned Straps at HerRoom.com
Up to Size 46G
Pour Moi St Tropez T-shirt Bra
at

Simpybe.com
The Top: Strapless, One Sleeve, or Playful Straps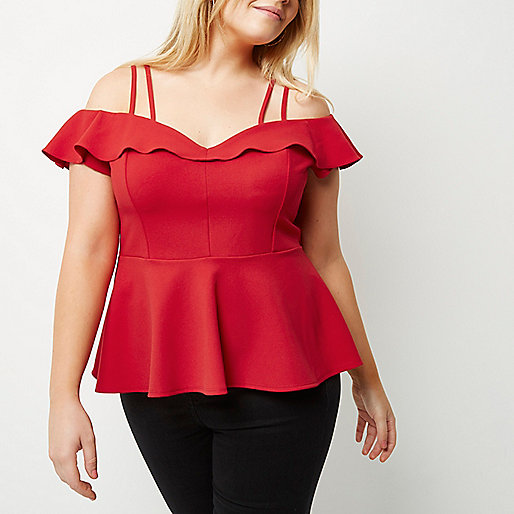 Get the Top: RI Plus frilly bardot peplum top at RiverIsland.com
You'll Need: The Convertible and/or Strapless Bra
Up to Size 44H/ 46DDD
Lightweight Multi-Way Strapless Bra At Lanebryant.com
With the many styles of summer tops, the convertible bra is a summer essential. With the option of wearing the straps in various way you can be converted the bra to wear with racer-back tops, halter-tops, cold-shoulder and strapless tops and dresses. Some even come with clear straps or the clear extension piece for a little back out action with support.
Up to Sizes 46H
Convertible Butterfly Bra At Ashleystewart.com
Up to a 48I
Elila Long Strapless Longline Bra at HerRoom.com
The Top: Deep V and Scoop Neck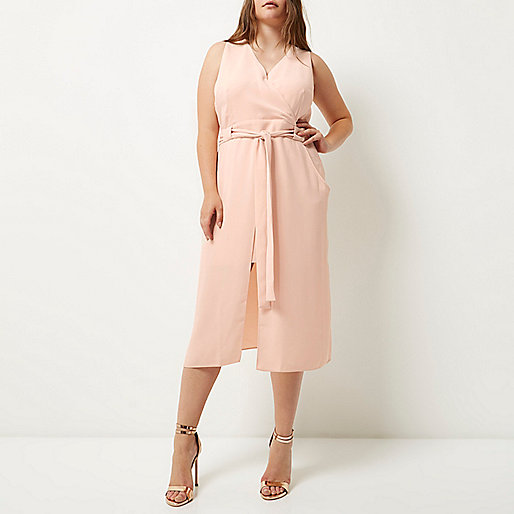 Get the Dress: RI Plus light pink double layer dress at RiverIsland.com
You'll Need: The Plunge & Balconette Bras
Up to a 50DD
The plunge bra is perfect for low-cut tops and tops with plunging necklines. This style of bra is perfect for those low-cut tops without the bra being seen. Since the best part about summer fashion is showing off the curves, many plunge bras also work as push up bras taking the cleavage from four to ten real quick and I love it! Especially under clothing with scoop or deep v-neck clothing!
Up to a 44H
Perfect Plunge Multi-way Bra at CurvyCouture.com
Up to 46K
Goddess Kayla Banded Bra at BareNecessities.com
The Top: Kimonos, Layering pieces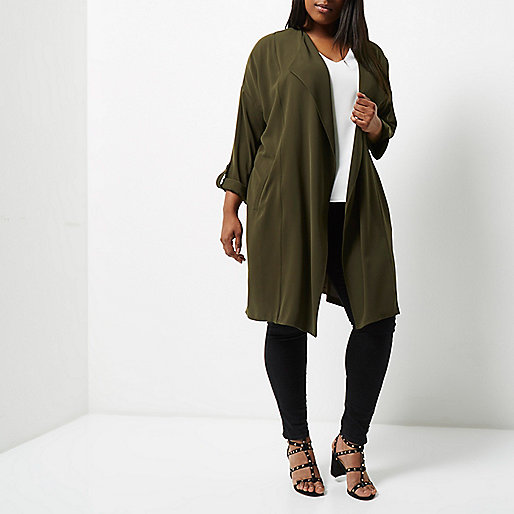 Get the Jacket: RI Plus khaki duster jacket at RiverIsland.com
You'll Need: The Bralette
Up to Size 5X
Strappy Lace Bralette at Torrid.com
Bralettes have become a summer favorite this year. They're the next best thing to a cami just with a little more sass. The strappy one are so fun to wear under a tank or tee for a that caged peek a boo look. Another fun way to wear the bralette is under a sheer or lace top, I personally like working mine with a pair of high waist flare jeans and kimono or longline cardigan.
Up to a 48
2 Pack Non Wired Comfort Bras at SimplyBe.com
Up to a 5X
Plus Size Racerback Bralette at Lovesick.com
Was this list helpful? When was the last time you had a proper fitting?
With so many plus size fashion trends working off the shoulder, sexy cutouts and open backs this season many tops and dresses require the right foundation. And we can agree that nothing ruins an outfit more than a BAD BRA! So as your friendly neighborhood plus size stylist and boo, Let's keep it all the together this summer. Girls Up! Haters Down!
So with this covered, Let The Summer Slayage Begin!
Make sure your tag us with your slayage at #tcfstyle