What is your sock game looking like? For those of us who work from home and have migrated from plus size suiting to plus size lounge wear, we cannot forget our feet! How about a few fun pairs of wide calf socks?
You have your robes, soft pants (or no pants), and mayyyyybe a sports bra, right? Your feet should have a little fun too!
So, as we are cooped up in our homes, our socks should have just as much fun as our new fancy lingerie, lounge wear, and active wear, right?
Right.
What we have done is picked out a few fun knee-high wide calf socks that will help you stay comfy and cozy, at home…
A Few Playful Wide Calf Socks to Keep it Cozy
As The Curvy Fashionista editors, we write about stuff we love and we think you'll like too. We often have affiliate partnerships, so we may get a share of the revenue from your purchase.
Soooooo!
About those ThundaThighs thigh high socks… did you catch those?
Do you see how much fun these are? Could you see yourself in a few of these wide calf socks?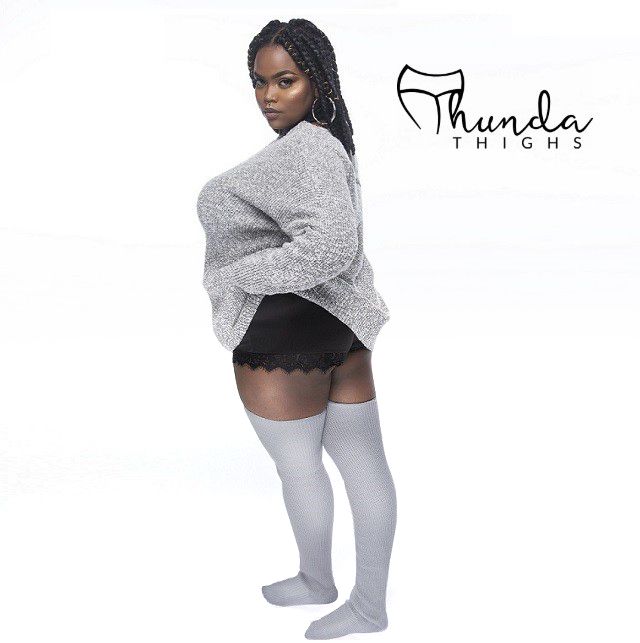 Playful, fun, exciting? Perfect to play in, lounge in, and even work in!
For those of you who are looking for socks that will bring a little life to your plus size lounge wear, did we find some for you?
Well?
Did we?
Let us know what you think, in the comments below!