The holiday season and holiday shopping are here, and right now is the best time to get some great deals. The weekend of Thanksgiving is the most popular shopping weekend of the year, and lots of people save up just to shop on this day for their holiday goodies. However, trying to decide on the perfect gift for your loved ones can be daunting, so we've made it easy for you by putting together a holiday gift guide for Black Friday, Small Business Saturday and Cyber Monday. 
Makeup, skincare and hair tools make great stocking stuffers and are perfect to give the beauty lover in your life. The best part is that you don't have to fight for space in the stores, you can relax with a holiday beverage while shopping these deals online. And since these sales go from Friday to Monday, you can browse different brands and shop without breaking the bank.
Whatever type of beauty gift you're looking for, I'm sure this guide will have something that will be perfect for you or someone you love. Each section contains gifts and discount codes that will be available for each shopping day. Grab a holiday beverage and your credit card and get ready to have some fun!
Black Friday/Cyber Monday/Small Business Saturday Beauty Steals  
Keep your hair looking fresh and fly with these hair tools, including flat irons, hair color, and even hair extensions. 
oVertone Hair Color and Haircare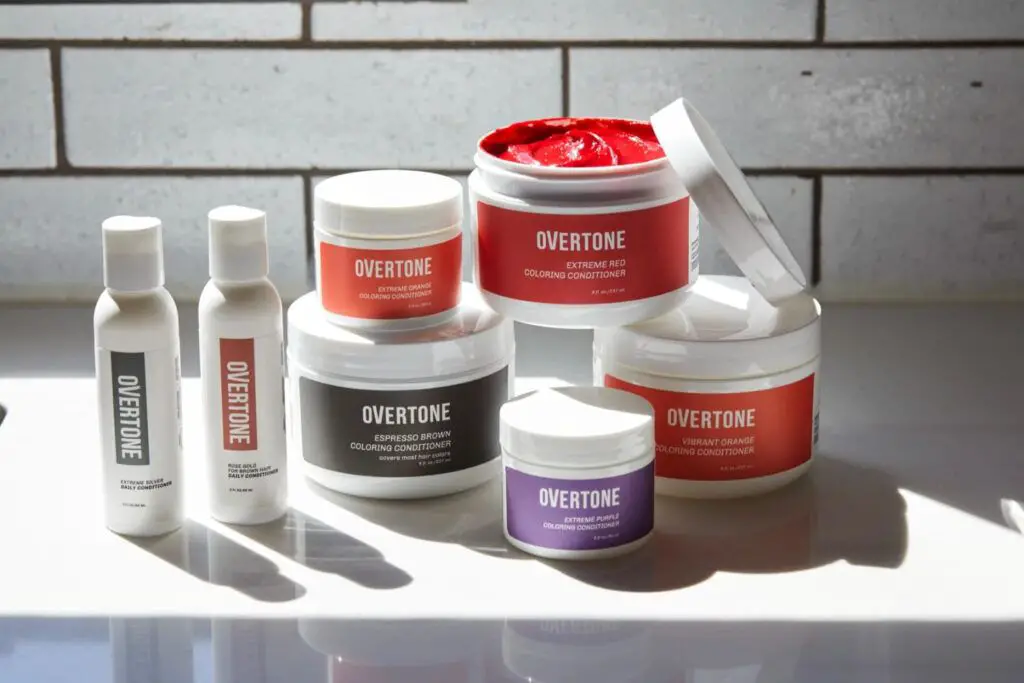 40% off everything with code OMG40. Try the AQUIS x The Remedy Set which includes the Colorless Hair mask and Rapid Dry Hair Turban for $45 or the oVertone Custom Color Kits starting at just $25.
Chi & BioSilk Haircare and Styling Tools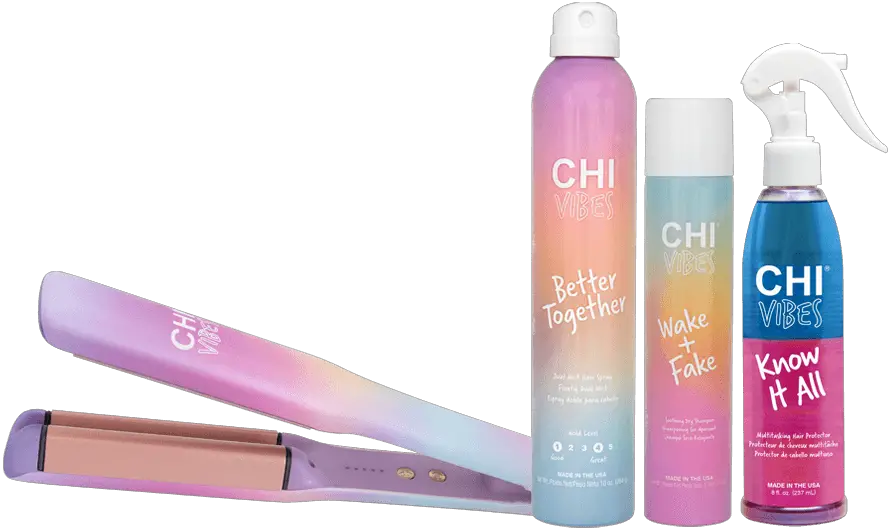 Black Friday, enjoy 20% off sitewide with code CHIJOY. Cyber Monday, enjoy 30% off BEYOND GLOW Skincare by CHI with code CHIJOY 
We love the BioSilk Therapy Irresistible Hair Ornament Kit  $25
Chi The Sparkler V.I.P. Set– $279– With this gift set, you get the Volcanic Lava flat iron and the 1600W hairdryer, both of which are covered in crystals and come with a stylish carrying case. 
Chi CHI for Ulta- Beauty Silver Glitz 1″ Ceramic Flat Iron– $99– The classic Ceramic Flat Iron from Chi will keep your flyaways tame, and hair bouncing and behaving. Shop this styling tool from Ulta as an exclusive for the holidays.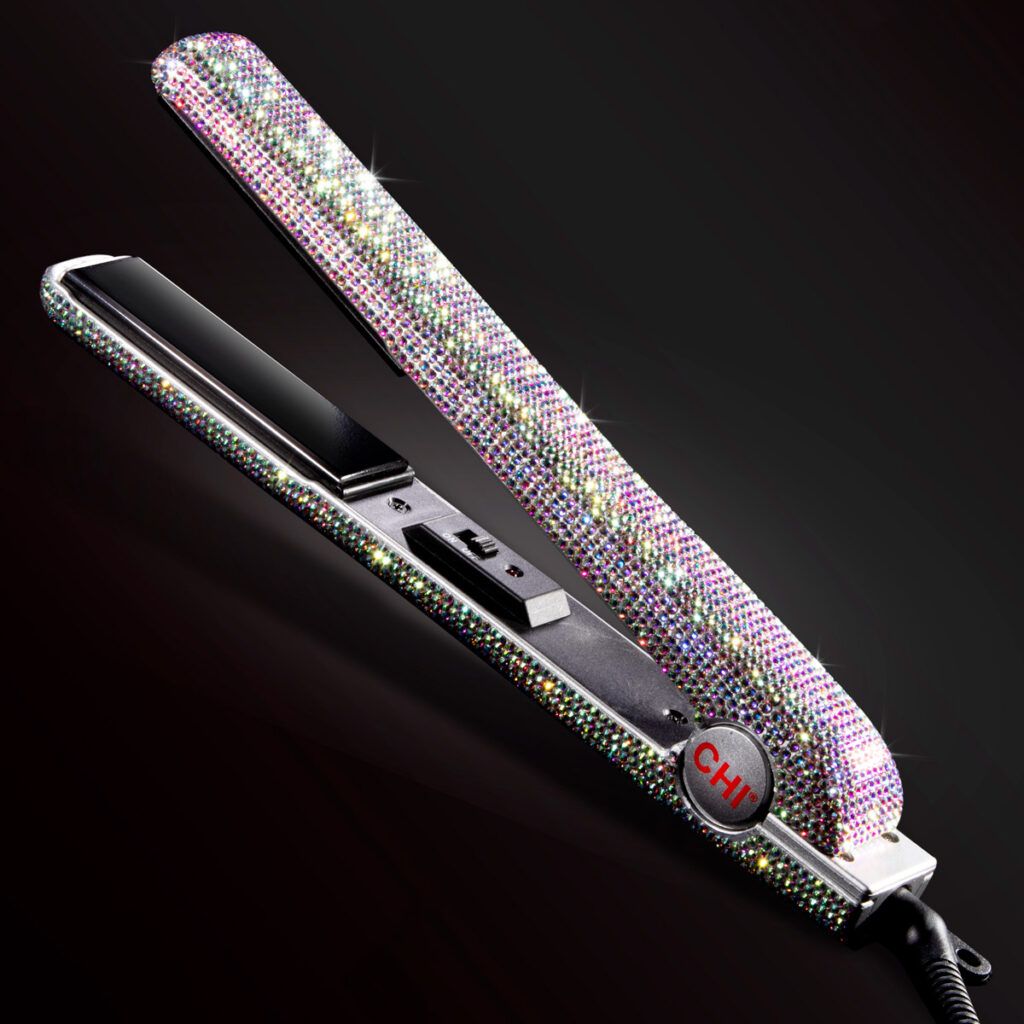 Irresistible Me Clip In Hair Extensions– From Nov. 15th – Nov. 28th, enjoy up to 50% off sitewide. Hair extensions will be up to 40% off, while tools & accessories are up to 50% off – no coupon code needed. – Try the ponytail hair extensions starting at just $49.50 
Shop Mayvenn–  Buy 3 Bundles and get your install for FREE! 
November 22-29th, Mayvenn will be offering 20% off sitewide and 30% off their Holiday Shop, which will include entire top looks for the holiday season with code HOLIDAY.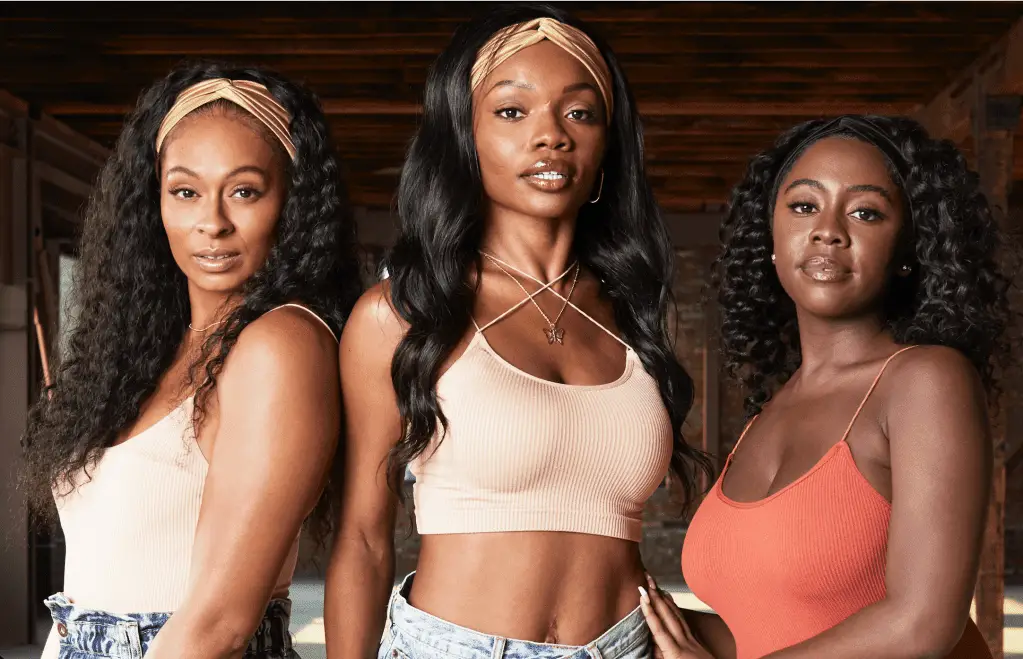 Drybar- 11/18 – 11/28: 20% off sitewide + Free Shipping + Free Beauty Samples, 11/29 – 12/6: Special Value Sets with savings up to 40% off + Free Shipping + Free Beauty Samples, No Codes Required. 
Aloxxi Expert Haircare for Colorful Hair– 11/24 – 12/1: 20% off sitewide. Shop the Bombshell Shampoo & Conditioner, both add volume and fullness to dull and lifeless hair.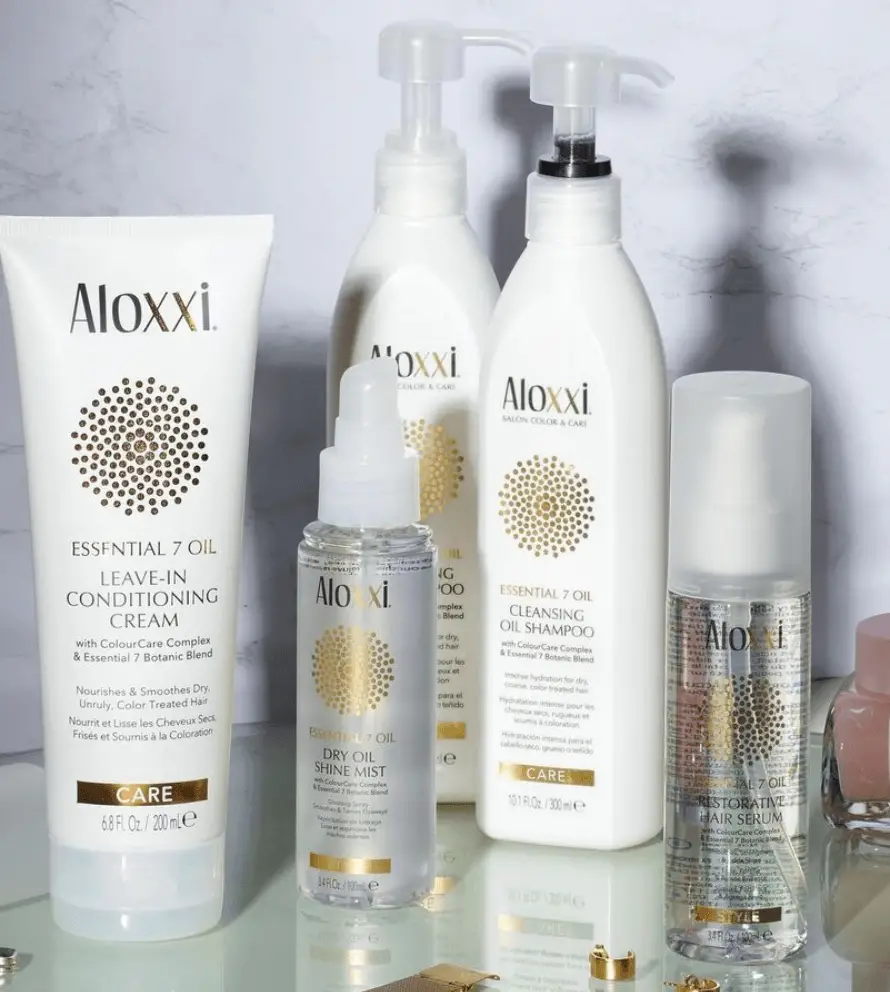 Take a breather from shopping and cooking and pamper your skin and body with these amazing finds for Black Friday and Cyber Monday!
Spongelle Holiday Star Collection – For Black Friday, enjoy 35% off sitewide from Nov. 22nd – Nov. 28th with code BLACK35. For Cyber Monday, enjoy 40% off sitewide from Nov. 29th – Dec. 1st with code CYBER2021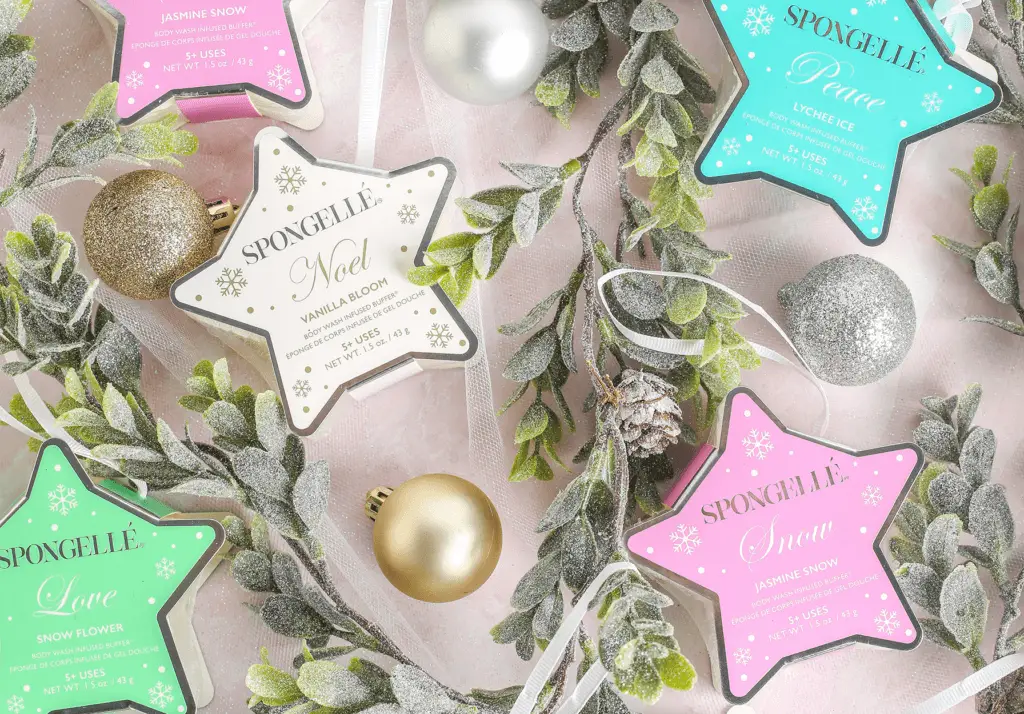 The Holiday Star collection is a trio of luxurious body washes that will soothe and soften your skin. The best part is that they're packaged as ornaments, perfect for stocking stuffers.
The A Method– Black Friday – Cyber Monday, enjoy 50% off the below stocking stuffers with code AMHoliday.  The 24K Gold Anti-Aging Holiday Kit – A Trio of anti-aging products that help boost collagen and increase cell turnover leaving you with glowing, youthful skin. * Spend $175 & receive a FREE Skin Perfecting Serum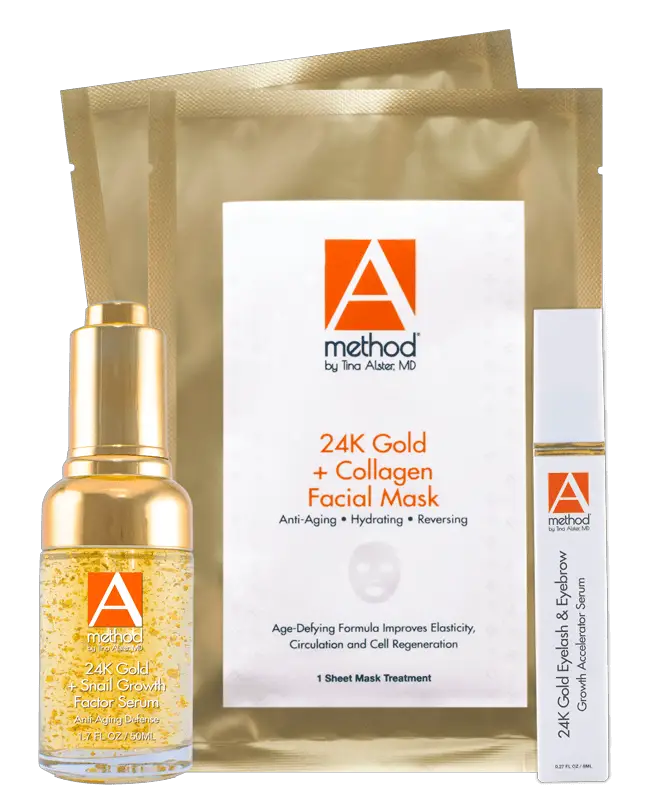 Vasanti Cosmetics–  November 26-30th  All Skincare 25% Off – No Code Needed. 
Do It In Bed Nighttime Skincare Routine -$135- An Easy 4 Step routine to do before bed, includes Makeup Wipes, skin Elixir and an eye cream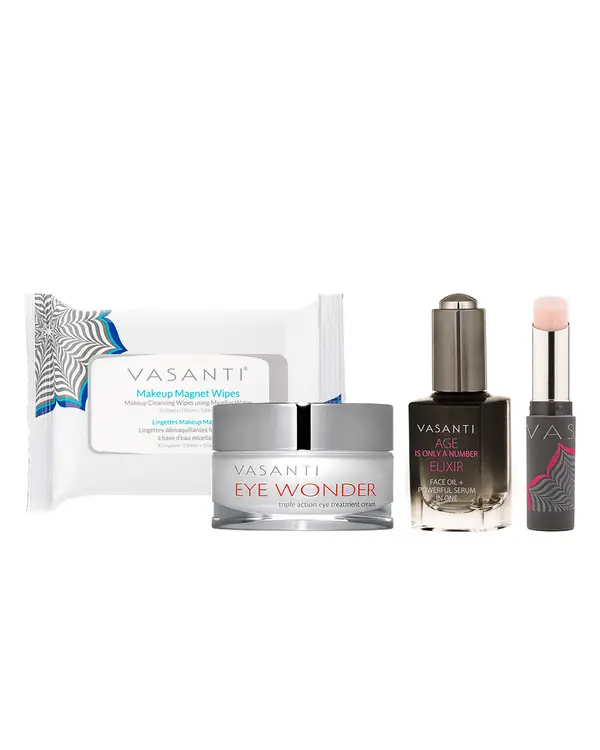 Ageless Beauty Ritual Kit – $48 – This box set includes the Brighten Up! Glow serum, Rose Water Pomegranate Toner, and a full size Rose Quartz Roller Tool
Brighten Up! Bundle of Joy Kit
Brighten Up! Bundle of Joy Kit $55- You get 6 travel sizes of the Brighten Up Exfoliators with this travel gift set. Give these as stocking stuffers to the skincare lover in your life!
Beverly Hills MD– Nov. 24th – 29th, Beverly Hills MD will be offering 30% off sitewide on all standard-priced items with coupon THANKS30. 
Try the best-selling Lift +Firm Sculpting Cream $120 An anti-aging face cream that visibly reduces the look of sagging skin. 
Elina Organics Skincare & Makeup For Black Friday, enjoy 20% off sitewide with code BLKFRI.  For Cyber Monday, enjoy 15% off + FREE shipping with code CYBRMON.
Try the award-winning Crushed Copper Purifying Mask $42- This mask was the 2021 Aestheticians choice clay mask. Made with Kaolin Clay, Charcoal, and copper powder, this mask does it all.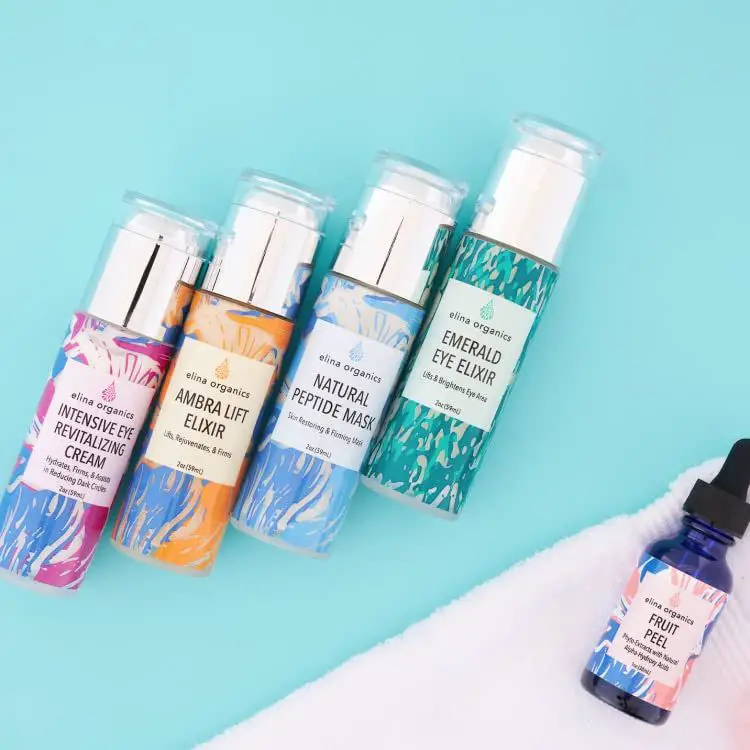 True Botanicals– 11/19 – 11/29: 30% off $400+ orders, 25% off $250+ orders 20% off all orders. The "Home for the Holidays" ($99)  kit is the perfect companion for holiday shopping. Available Only on 11/29- This kit includes mid sizes of Renew Nourishing Cleanser, Renew Nutrient Mist, Nightly Treatment, and Pure Radiance Oil.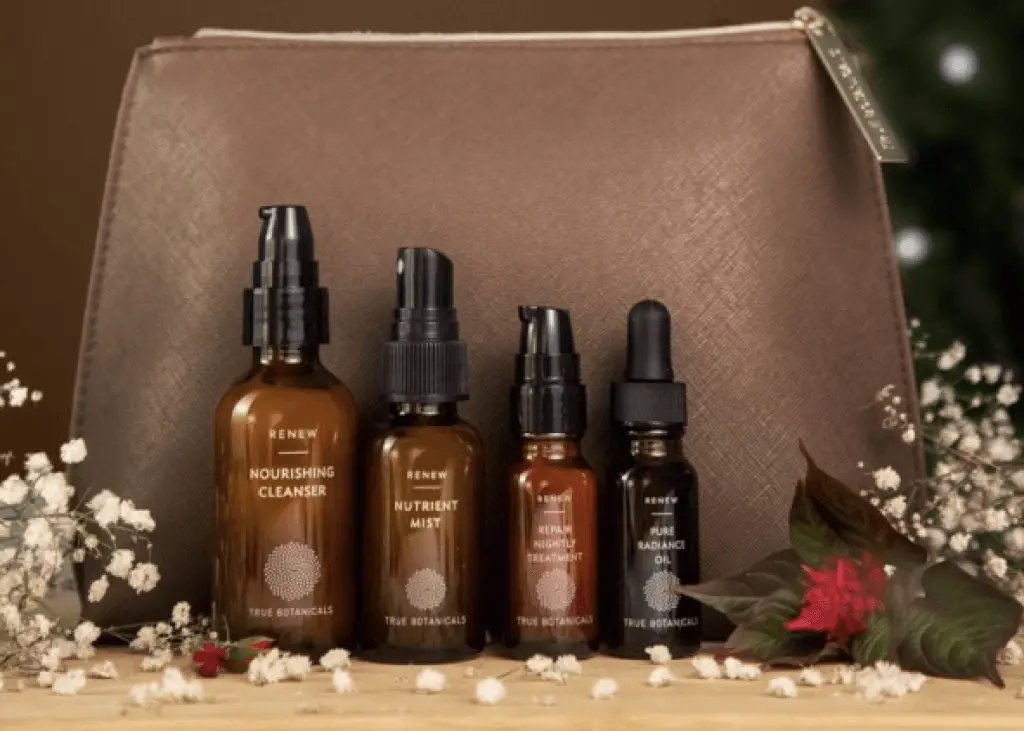 C & The Moon – 11/26 – 11/30: 20% off sitewide,free shipping on all orders over $100 – Try the ​​Brown Sugar Body Scrub $64- A natural vanilla, brown sugar body exfoliator that gently removes dead skin cells revealing soft, glowing skin. 

IMAGE Skincare– 11/24 – 11/29 10% Off over $100 purchase 15% Off over $150 purchase
Try the Expert Collection Holiday Set $99- A 5 Piece daytime skincare regime set that gives you all the products you need for glowing, healthy skin. 
No Thank You Best CBD Skincare– (11/26-11/29): 25% Off + GGiftwith purchase (excludes holiday bundles) with CODE: NTYBF25 
Try the Something to Pout About Gift Bundle Which includes all 4 scents of the Balm For Lips.
Tata Harper Skincare– November 22-25  25% off any order + TDE + Bandana with $250+Use Code: TATA250. Cyber Monday, November 28-30, 25% off any order + 24/7 Glow Discovery Kit + Bandana with $250+ , Use Code: 250GIFT. Promotional Offer 2: Full-size Purifying Mask + Triple Cleansing Set + Towelette + Holiday Bag with $400+ for a Holiday Cleanse & Detox Gift Set Use Code: 400GIFT
BYROE– 35% off of all BYROE products,   Set with code: FRIDAY from 11/22-11/29
Cyber Monday Sale: 20% Off the Truffle Eye Serum   Use Code: AWAKEN from 11/29 – 12/01
The Truffle Eye Serum is available for pre-order!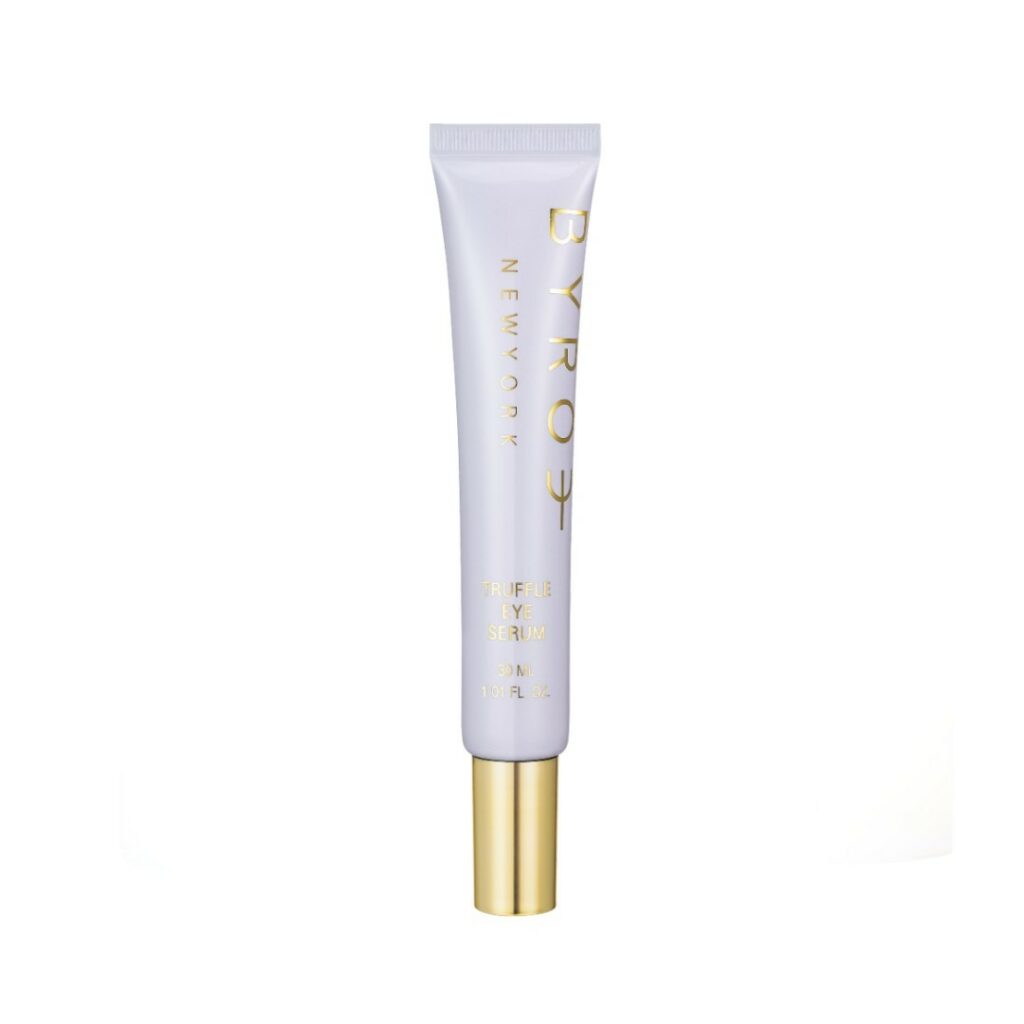 Black Friday and Cyber Monday shopping wouldn't be complete without some makeup! Rock your festive eyeshadow and bold lipstick to the holiday parties with these makeup bargains.
Luxie Beauty Makeup Brushes– 11/26-11/28: Up to 60% off sitewide plus an additional 5% off with code LUXIEJOY. Shop soft, synthetic brushes for a flawless makeup application. All brushes are vegan, cruelty-free and handmade. 
Mineral Fusion Makeup– 11/22-11/29: 30%-40% sitewide, No codes required. Holiday bundles include the Duo Lip Gloss, and limited edition Twice as Nice Sheer Moisture Lip Tint. 
R2R Cosmetics– 11/26 – 11/29: 15% off sitewide, No codes required. The All-in-One Velvet Paints are pigments that can be worn anywhere on the face.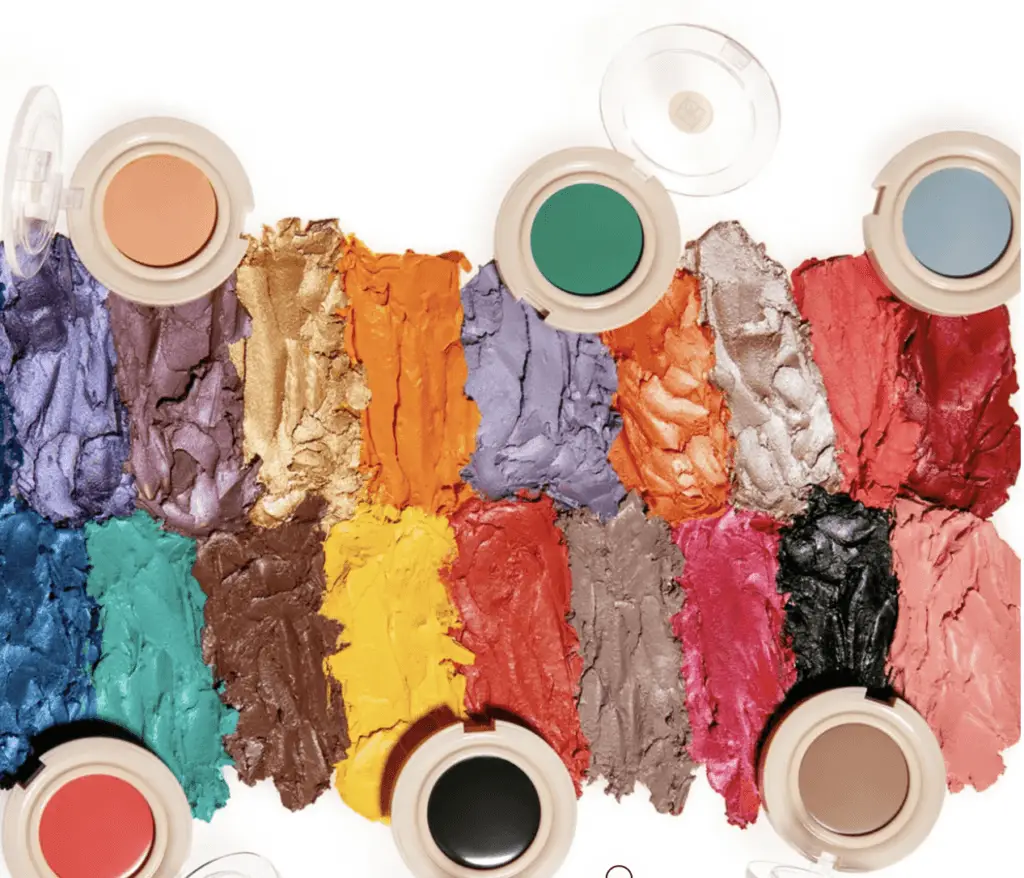 Vasanti Cosmetics Kajal Eyeshadow Palette: Nov. 26th – Nov. 30th enjoy 45 to 80% off various makeup products. No codes needed. The Kajal Eyeshadow Palette has a range of mattes and shimmers in warm, neutral shades. Pair with the Kajal eyeliners for an intoxicating eye look. 
Beverly Hills MD – From Nov. 24th – 29th, Beverly Hills MD will be offering 30% off sitewide on all standard-priced items with coupon THANKS30. Try the Lash Enhancing Serum, $85- This serum makes your lashes look fuller and longer without falsies or extensions. 
Elina Organics Skincare & Makeup– For Small Business Saturday, enjoy 10% off all products online and gift cards for spa services in Kalamazoo, MI and Pompano Beach, FL with code SATURDAY.
Vasanti Cosmetics Stubby Makeup Brush Set $276- Apply your makeup with precision, with shorter handles, you get better control over your application. Enjoy up to 50% on Black Friday weekend and Cyber Monday, no codes required.