Love is in the air this season, and that means Valentine's Day is fast approaching. Though a new outfit may be on your mind, there's a bunch of Valentine's Day nail art designs to inspire your tips. Whether you have a bae or not, go all out for yourself regardless.
Valentine's and Galentine's Day calls for love of every kind — but especially self-love. No matter who you're celebrating with, the holiday is another excuse to get dolled up.
This year, brands and nail artists are gearing up for the season of love to bring you various sweetheart-worthy designs.
Nail designs have evolved big time. We've come to a point where you can literally match nail designs to an outfit of your own styling.
With super cute press-on designs from Dashing Diva and Kiss (among lots of indie brands), you may want to stock up on these red and pink picks for when V-Day is long gone.
If you're spending Valentine's Day with the girls, with a boo thing, or by yourself, there's no reason not to look like the snack you are.
Get your claws out now! Here are the best Valentine's Day nail art designs.
Red Kisses
https://www.instagram.com/p/B63royTBvUZ/
Who says hearts have to dominate your Valentine's Day Nail game. There's nothing like a set of nude nails.
You can try to freehand this look, go to a professional or use a nude base color and a nail stamp.
Millennial Pink & Glossy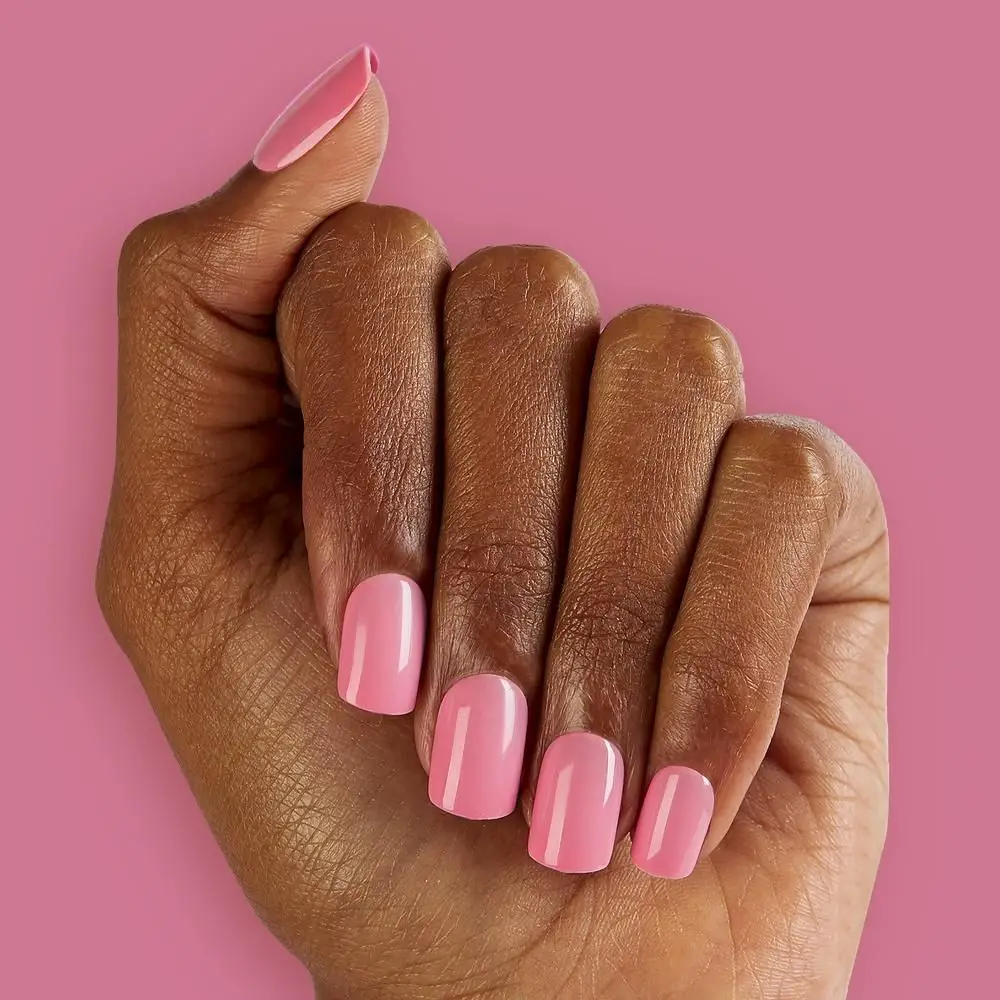 If you don't have time to paint, design, or do anything super extra on your night out, throw on some press-on nails. These pink and glossy set from Dashing Divas should tickle your fancy.
Dainty Rose Bud Nails by Ketel One Botanical x Chillhouse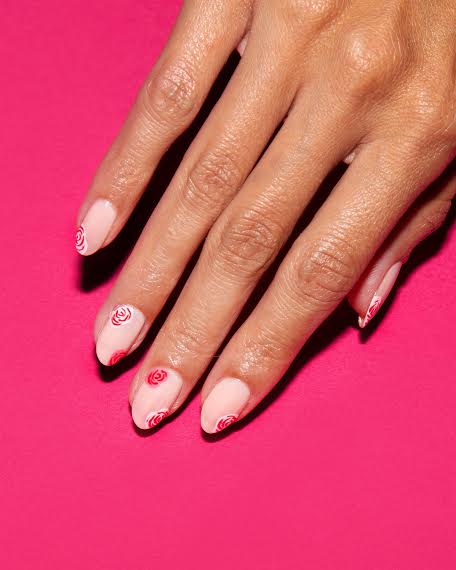 Chillhouse, a spa meets beauty TK, shared a guide on how to achieve this cute dainty rose look using CND nail polish.
This particular nail design was created by Kesang Gurung.
According to the brand, you will need CND Lavishly Loved as your base color, CND Candied for the rose bud, and CND Rose Bud for the rose bud lines.
First, you'll apply a base coat to all 10 nails, let it dry down, and then follow up with the CND Lavishly Loved. Using a thin liner brush, draw alternating circles (they don't have to be perfect either) on each nail using CND Rose Bud.
Fill in all the circles with the regular brush head and color in with the CND Candied.
Bring back the thin liner brush to draw line details in the circle, switching between CND Lavishly Loved and CND Rose Bud.
Once you're finished, let it dry and finish with a top coat to seal it in.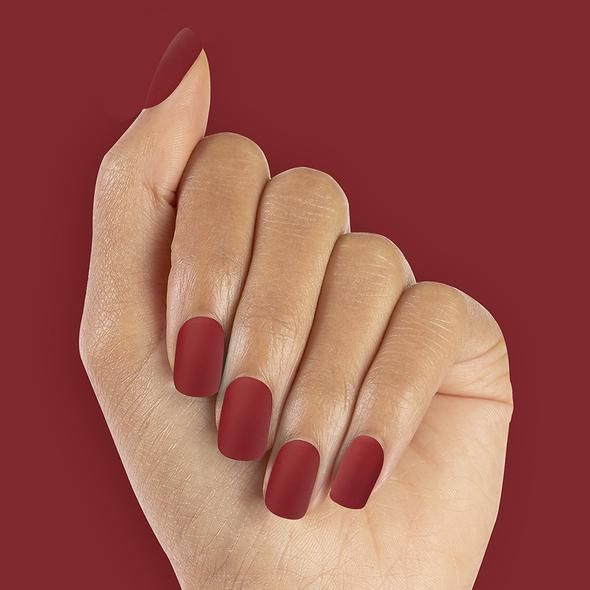 Pink is classic, but red is romantic. These matte red press-on nails are easy to throw on and go. Plus, it comes with 30 nails to fit your nail size.
Bubble Heart Nails
https://www.instagram.com/p/B8PDzrLAPU4/
If you know how to do gel or acrylic nail, kudos to you.
But for the rest of you who seek out the professionals, these bubble heart nails are cute enough to sport for the holiday with any colored outfit.
Red Hearts
https://www.instagram.com/p/B8HNnU7AXEu/
Using shades from Orly, Nail Art By Queenie creates these cute light red and nude designs.
You can recreate this look by adding red hearts, descending in size, to the middle of each nail.
If you don't have a steady hand to draw a cluster of hearts on the ring finger, use a heart stamper
Heart Strings
https://www.instagram.com/p/B8RYeRpF_GQ/
For a more extensive look that's glamorous, these should give you what you need.
Using a nameplate or freehand, you can get this look with layering gold glitter polish on your thumb and pinky. Just add hearts with lines attached.
For the most accurate line, use tape to align all the hearts.
Pink Glitter Nails
https://www.instagram.com/p/B8YyLbQjAYb/
Some Valentine's Day nail art designs don't have to be complicated.
If you're out to party hard on V-day, glitter nails add just the right kind of sparkle underneath beaming some rave lights.
Plus, this nail look won't eat up a chunk of your time.
XO Nails
https://www.instagram.com/p/B8Yrq2Pg8Vt/
You can do the bare minimum and still have a popping nail art design. Nailed It used a matte pink polish as their base color.
Once that's dried down add an x to one finger, an "o" to another, and an outline of a heart.
It's the small details that make a big impact.
Heart Stamper
https://www.instagram.com/p/B8YrBcDAtoI/
Believe it or not, there are a lot of places to find nail plates.
One of them being your local beauty supply store or even a Sally's.
Using a base coat and a fuchsia color, SJK nails uses a white polish and heart stamper from the All About Love 01 stamping plate.
Black & Pink Nails
https://www.instagram.com/p/B8YIZGmAoI0/
The goth in you wouldn't let you celebrate the special day without something wicked for your digits.
Pinku Nails offers up this black and pink idea with vampy hearts to remind you to let them eat your heart out.
Single Heart Nails
https://www.instagram.com/p/B8X5tCJgG-K/
The best things in life are simple. While there are a lot of nude looks on this list, this one idea from amoursatx may be a top fave.
If you're completely at a loss for you nail art idea, this baby heart nail art is perfect to wear even beyond Valentine's Day
All the Pinks
https://www.instagram.com/p/B7bjh5ugpPC/
This one's for all the VSCO girls out there. It's as easy as 50 shades of pink to achieve an adorable nail design.
Going from hot to cool-toned, this may cost you more, but the effects are undeniable.
Sweetheart French Manicure
https://www.instagram.com/p/BQIzmo2FEMI/
As a spin on the French manicure, you can make your heart tips as pink as you'd like, if you want it to stand out more against the clear polish.
But this might even be a looker with white heart tips if pink isn't your jam.
How do you like these nail art designs for Valentine's Day?
Is there something you think you can achieve for this year? How have you done up your nails on V-day in the past?
Drop a note in the comments!