Okay, so what we're all going to agree to this year is no self-loathing and wallowing on Valentine's day (or Galentine's Day). All in agreement, say I! Whew, alright, now that we're all in agreement, I can talk with you all about the real.
Far too often, we focus more on our romantic relationships than our platonic and friendship relationships. The greatest love affairs I've had have been with my girlfriends.
It has been with Black women who have shaped me, pushed me, motivated me, held me, cheered for me, and loved me. The love between girlfriends, or friends in general, feels like freedom.
It feels like your first perfect cup of coffee on a sunny morning or stepping out of the salon with a fresh due after a few days (or weeks) looking your not so best.
For us, Black women and femmes especially, our friendships are everything. I don't know about you all, but these are the relationships I hold in the highest regards; they're the ones that mean the most to me and the ones I need to work.
In a world that doesn't show up for me, I rest safe and assured, knowing there are Black women holding me up, rooting for me, and praying for me.
They call you out and get you right. They give it to me straight; no chaser. It's a special kind of healing. It's a special kind of feeling.
This feeling deserves to be honored and celebrated.
My girlfriend relationships sustain me, so I can't imagine ever celebrating Valentine's day and not bigging up the ones who love me the hardest; this year, let's give Galentine's Day the recognition it deserves!
This Galentine's Day, and even Valentine's day, I invite you to center your love around your friendships and your girlfriends! Especially now that we're in this life-altering moment of quarantine and living through a pandemic, it's even more important that we find time to spend together and keep the friendship alive. While we can't be together in person, we can still enjoy each other's company.
Here's A List Of Ideas For This Galentine's Day
Work Up A Sweat Together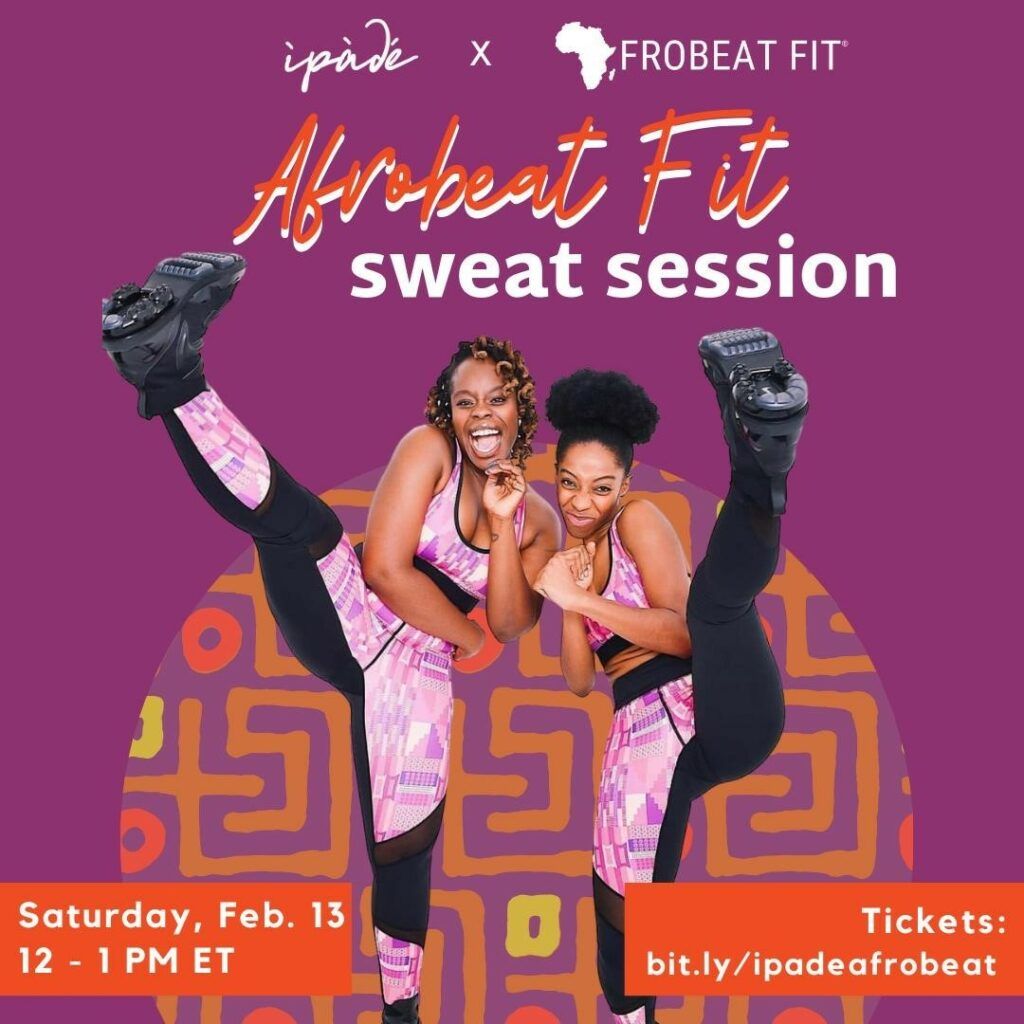 Are you the friend duo or group that enjoys dancing and being active together? Well, Ipade x Afrobeat Fit joined forces this year to offer an Afrobeat dance workout class: Galentine's Day edition. Grab a ticket for you and your friend and prepare to laugh, sweat, and bond over some vibes and fitness.
Binge-Watch Your Favorite Homegirl Centered Series Together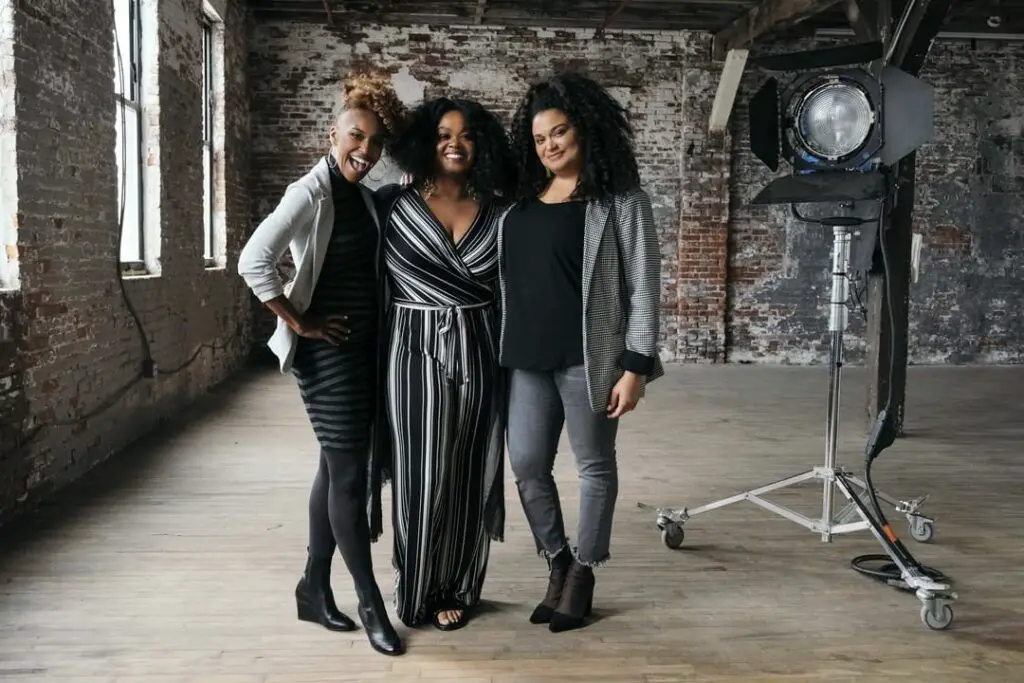 Binge-watching a fun homegirl centered series together! If you have Netflix, Hulu, BET+, or Amazon Prime, there are so many Galentine's series that'll spark some joy and laughter between friends. You can check out Girlfriends, Half & Half, Grace & Frankie on Netflix, First Wives Club or Sistas on BET+, The Golden Girls, or Living Single on Hulu!
Buy Your Friends Flowers
Check out these Black-owned and local florists in Texas, Los Angeles, New York City, Denver, Philadelphia, Baltimore, and Atlanta.
Gift Them a Body Positive Candle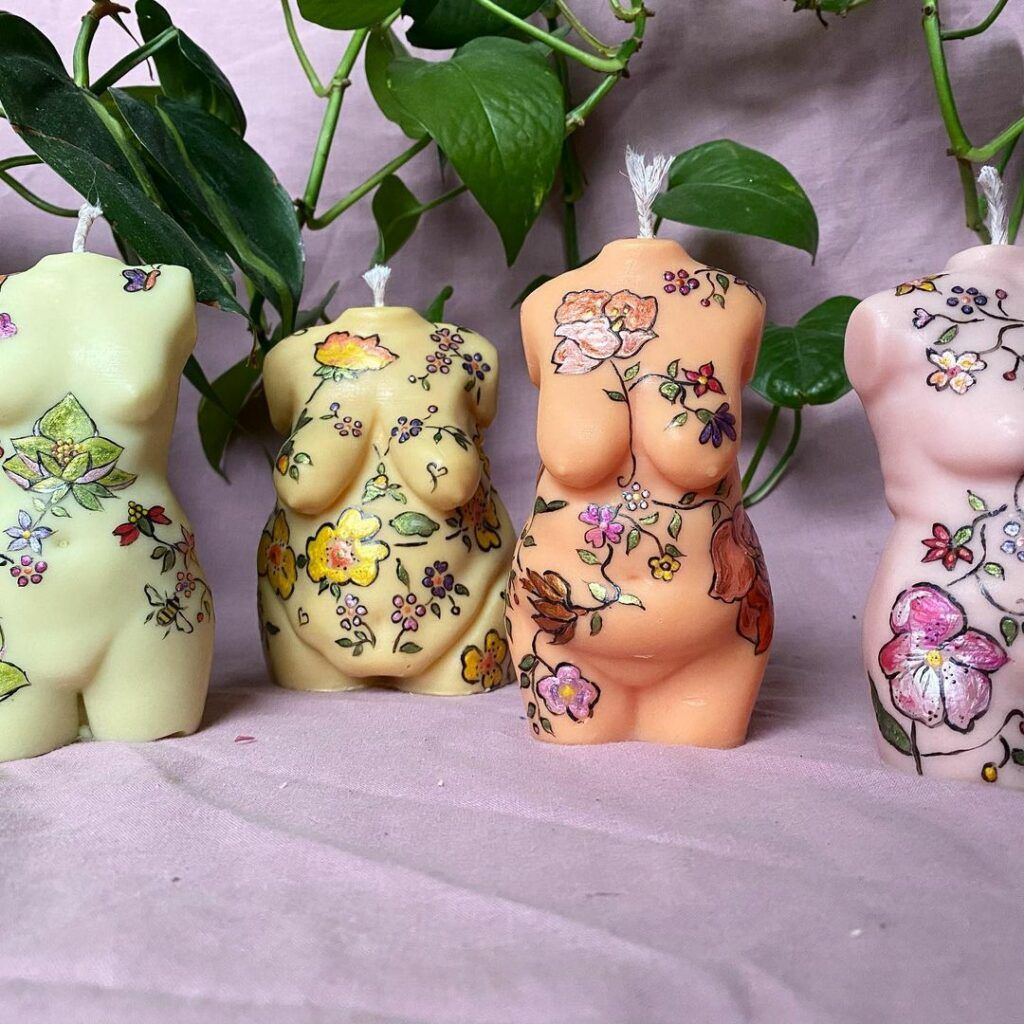 Order your friend a Galentine's Day candle from Trippy Tuesday! All candles come with a free designed postcard and gift wrapping. There are Body Positive candles celebrating all bodies as beautiful. They've dropped 14 candles for the 14 days of February, leading to Valentine's Day. Check it out here.
Celebrate With Self Care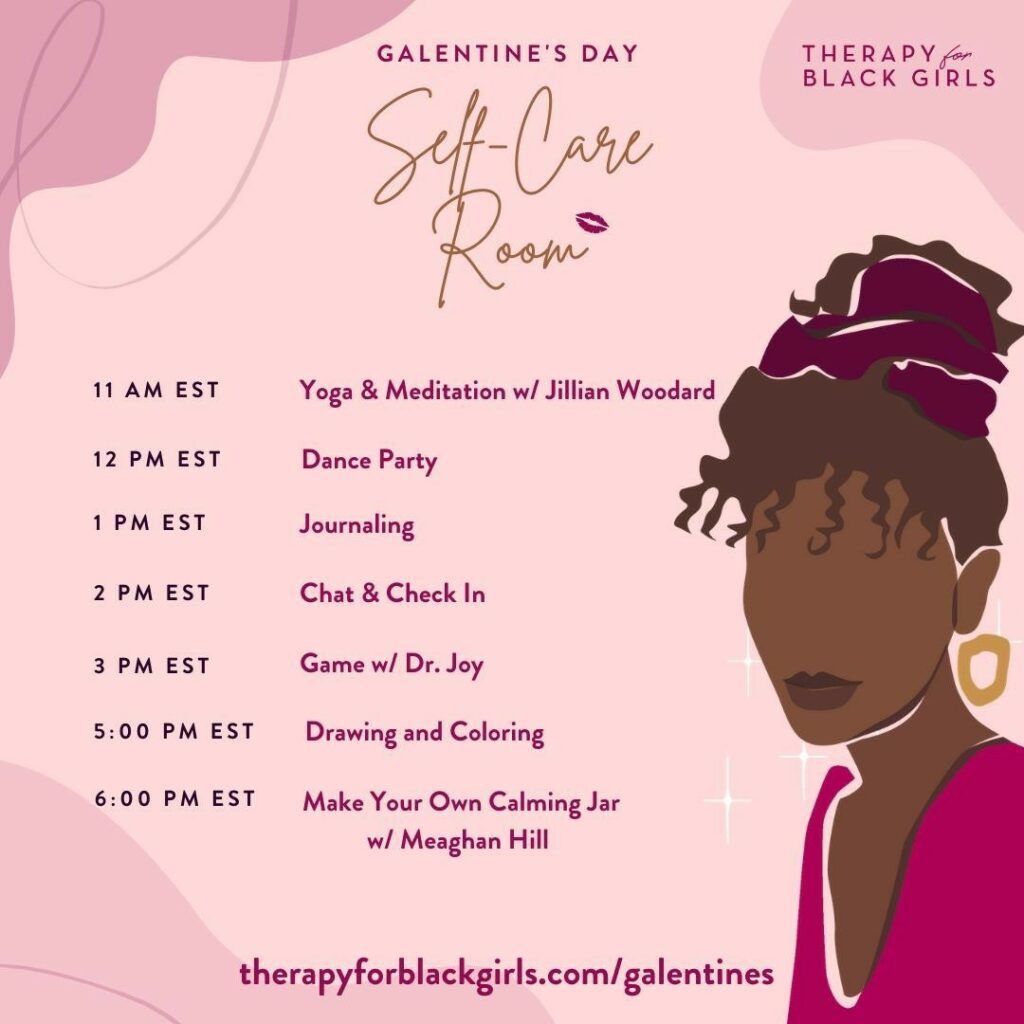 If you need a day of relaxation, yoga, and dancing virtually with your friends, then Therapy for Black Girls has got you covered. Get your tickets here and start your weekend off right!
Create A Vision Board Together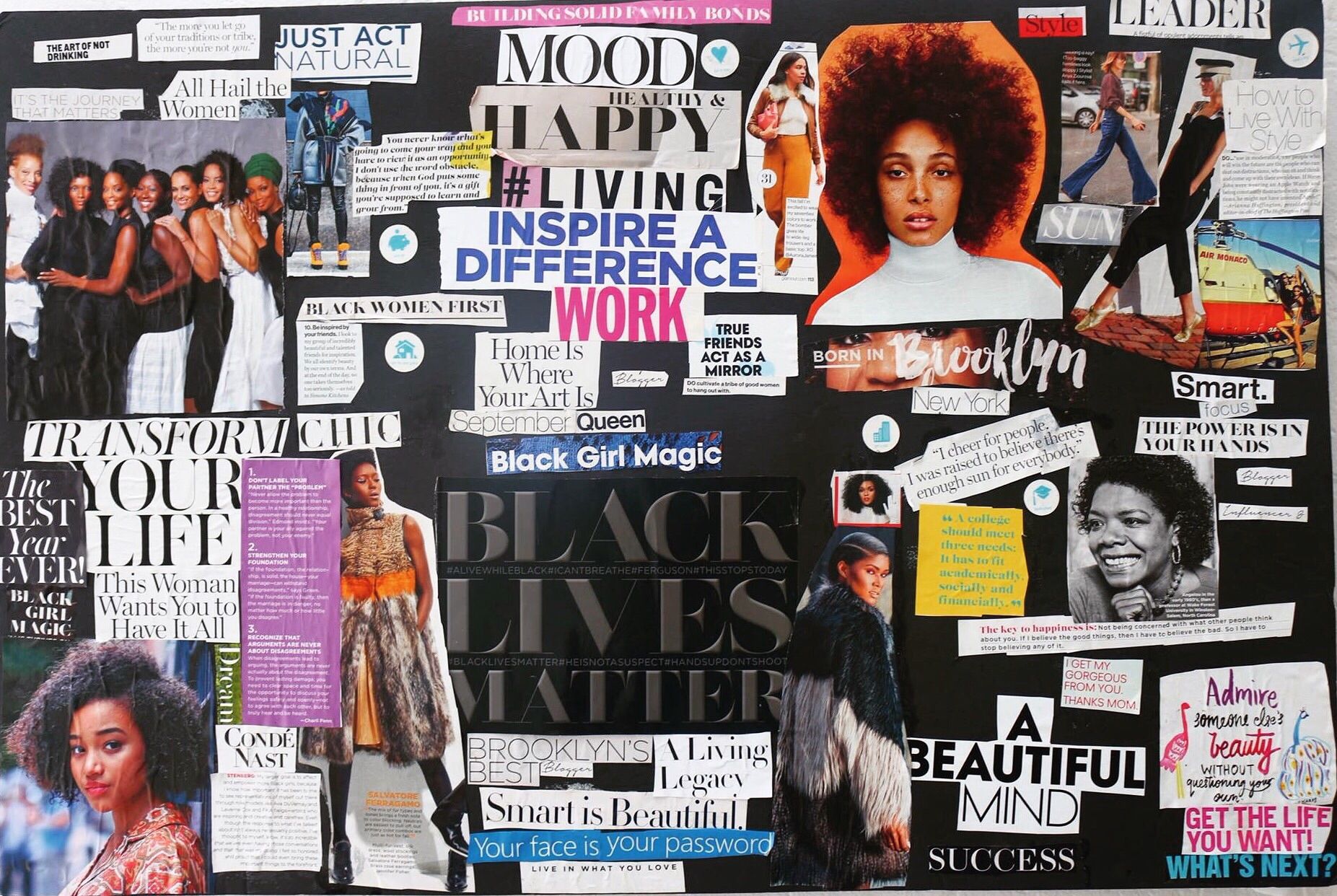 Vision boarding! Try to gather some of your crew for a Zoom session of vision boarding. You can add wine, great music, conversation, and use this time to map out some of your goals together for the year. These goals can be as individuals, but it'll be even better to vision some friendship goals together. Where do you all want your relationship to be in a year? Where do you hope to go together? Get creative and have fun.
Host a Sip and Paint!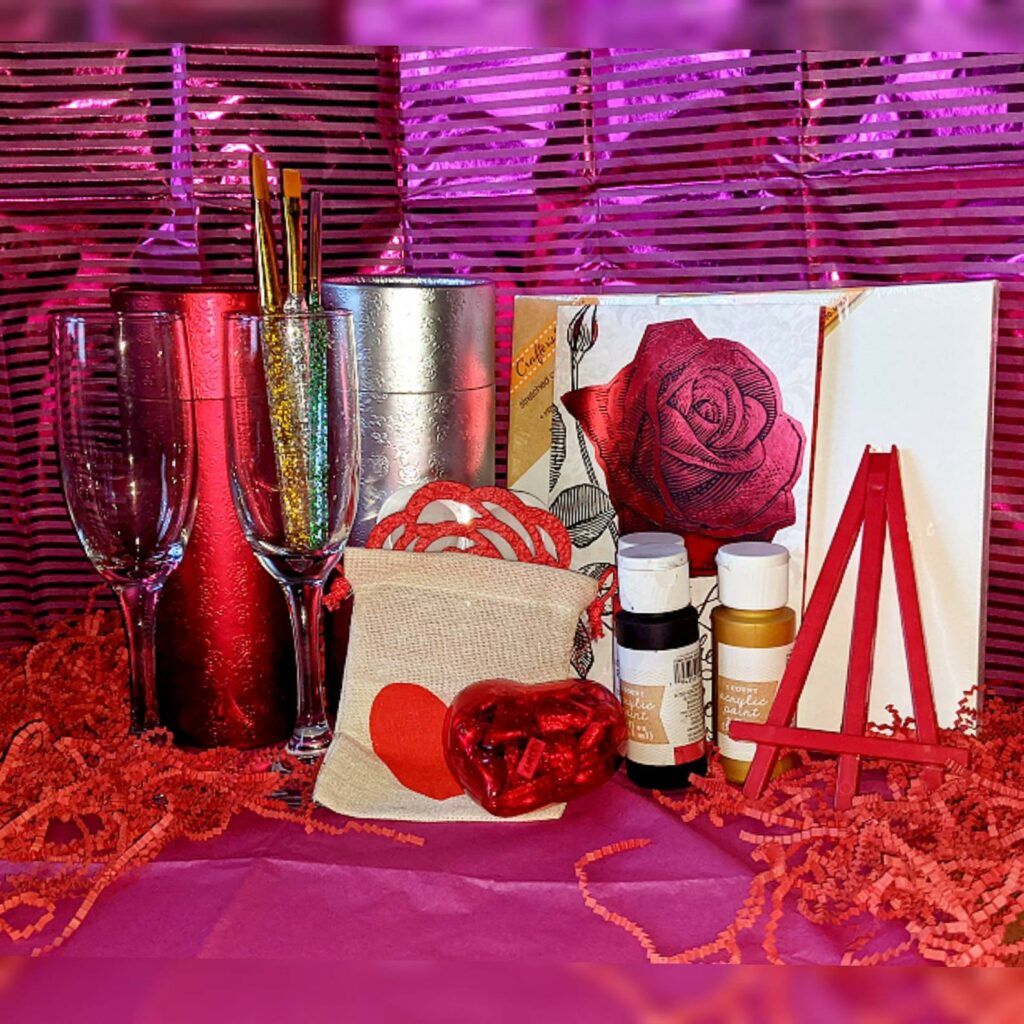 Who doesn't love a good sip & paint!? Have your friends go to their local art stores and grab some mini canvases, paint, paintbrushes (I've also seen some really good dollar stores with these too, but shh, you didn't hear that from me), get a bottle of wine on your way home, send out a Zoom link to all your friends participating in the fun and enjoy your night. Maybe someone will be crowned the next Faith Ringgold!
However you end up celebrating your friends and whatever you all decide to do, I hope your Galentine's Day is as special, heartfelt, and memorable as you wish it to be. It's been a challenging 11 months, and we all deserved to feel loved, seen, and heard during this season of romance.
What other ideas do you all have brewing? How do you plan to celebrate your homie, lovers, and friends this Galentines season? Let us know in the comments below!