On January 27th, BET+ will welcome Season 2 of one of my favorite shows right now, First Wives Club.
First Wives Club, starring Ryan Michelle Bathe, Jill Scott, and Michelle Buteau, is a show loosely based on the original film First Wives Club. The show is created and executive produced by Tracy Y. Oliver (Girls Trip).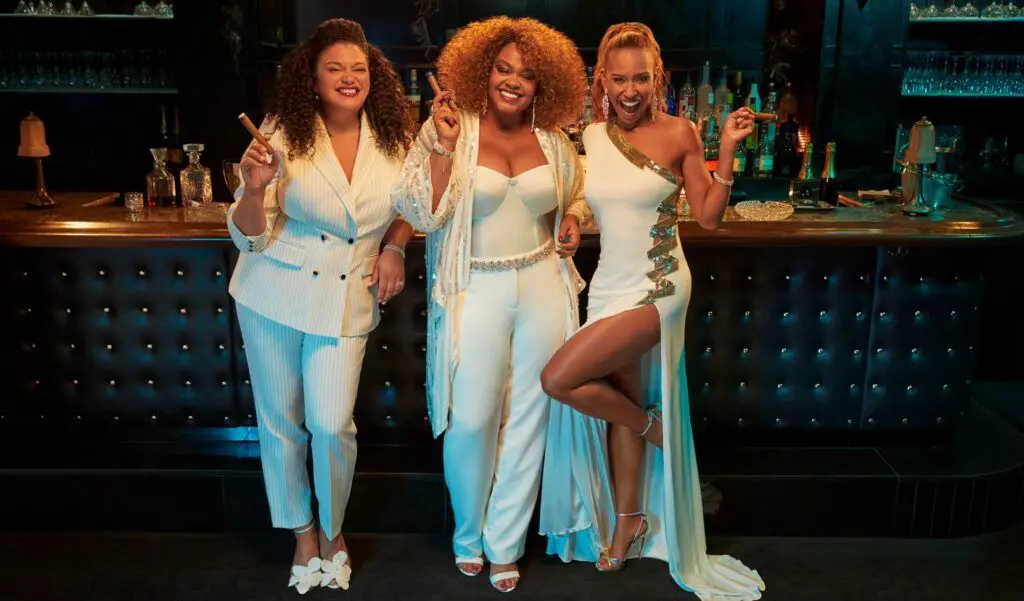 First Wives Club, similar to many of our Black homegirl TV shows, is a show about a group of Black girlfriends rediscovering their voices, owning their truths, exploring new possibilities, and honoring that they matter.
What Separates First Wives Club From the Rest, You Ask?
This show stars not one but two Black plus size leads! When have we ever seen that in television history? I'll wait….how about NEVER!
When I first saw commercials for this show on BET back in 2019, my eyes almost rolled out of my head because I couldn't believe what I was seeing.
Of all the shows based on Black girlfriends, this is the first one I've truly seen myself in. It was honestly the representation I never thought I was going to get in a show like this.
Finally, there would be a show where the fat girl was not just the sidekick friend, the comedic relief, the butt of group friend jokes, or the afterthought; they would be the center.
I later found out First Wives Club would only showcase on BET+, the then-new streaming app BET was rolling out, and First Wives Club was set to become their first scripted series.
I ran to subscribe to this streaming site so fast!
Upon watching it, I was met with 3 women, 2 of whom looked like me, fighting back to take back their lives, being in powerful careers and positions, and owning their beauty.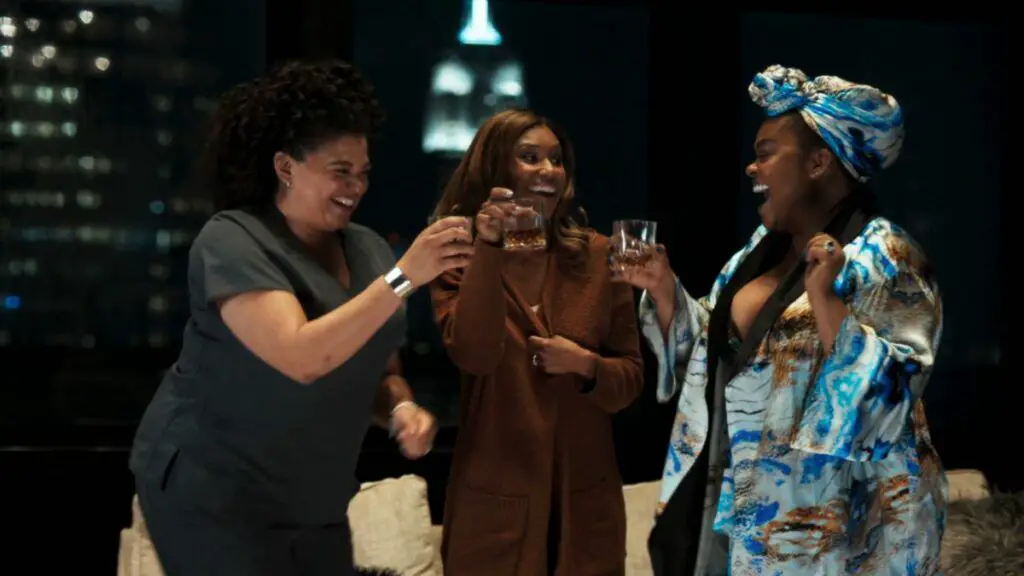 Not a single storyline was rooted in either of these plus size women hating themselves. In fact, it was quite the opposite.
These women were owning who they were, going through normal relationship ebbs and flows, having hot & wild sex, being desired, clubbing, celebrating their beauty, and manifesting the lives they deserve.
While Buteau is the comedian of the show, she is not the comedic relief. She is truly hilarious! Jill Scott's character is also a jokester, as is Ryan Michelle Bathe's character.
In this show, Jill, who plays Hazel Rachelle, is a DIVA! She is bossed up and the definition of bad & bougie. Buteau, who plays Bree, is a brilliant surgeon juggling mom duties and rekindling the flames with her husband.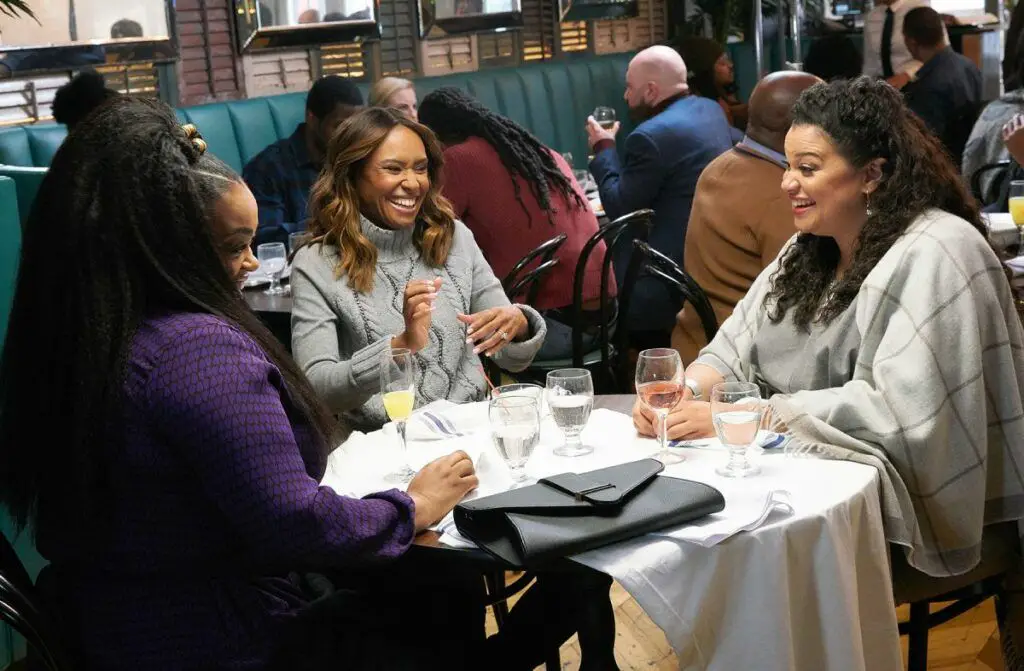 In First Wives Club, there is no "woe is me I'm fat" storyline.
There is no part about these women wanting to lose weight, or feeling less than, there's no storyline about them chasing a man that doesn't want them, there's no storyline about them wanting a revenge body after a breakup, there's none of that, and that is why this show matters.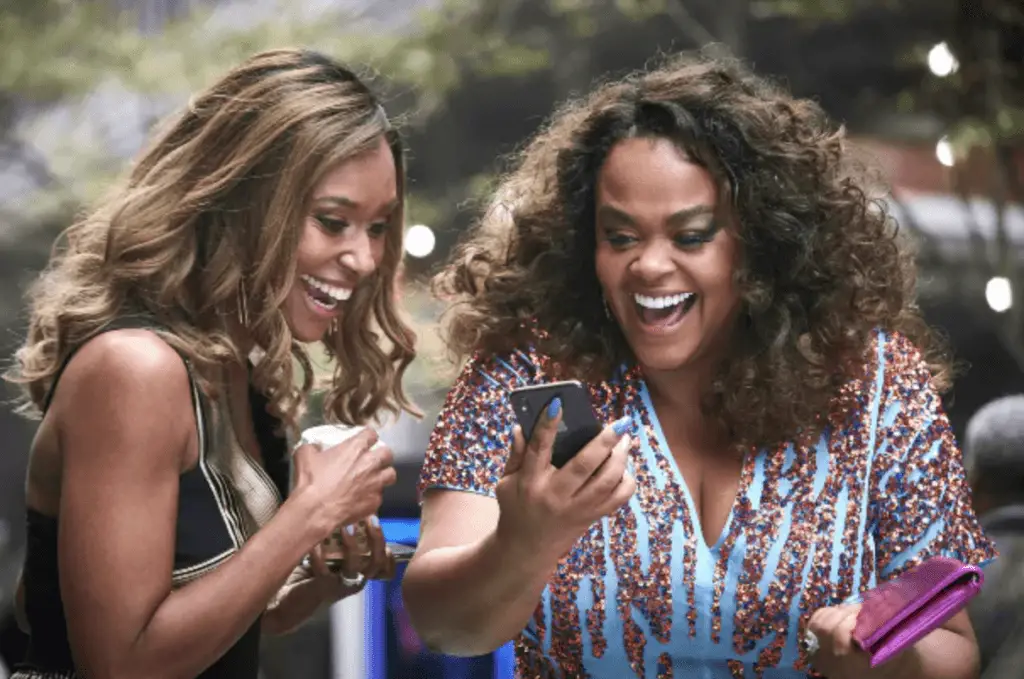 As a fat Black girl, I know representation and identity politics is only a small part of doing the work.
I know representation is only a small piece of our stories, but that small piece is such an important piece. That small piece can change the game of a fat Black girl seeing herself in media when she's 9 instead of when she's 33.
We have to be able to see the things we want to be. I grew up, like most fat girls, with only Nikki Parker and the many other roles of Mo'Nique. The school lunch cafeteria staff on Nickelodeon and Disney typically played by Loni Love. The fat girl who was the extra or had a small role which was usually pre Oscars Octavia Spencer or Sherri Shepard, and the multiple roles of Queen Latifah.
That was it!
In 2021, we get to watch fat Black women in TV shows and movies in their wholeness, just being. And that, my friends, is the world I want to continue to create.
Season 2 of First Wives Club starts streaming this week, January 27th on BET+!
Don't say I never put you on!
Have you watched the first season of The First Wives Club? Are you excited for season 2?