It's the topic of conversation among almost every group of friends at Sunday brunch. There's countless Instagram pages and YouTube channels dedicated to giving you advice. Even T.V. shows display a steamy, budding romance between the lead characters. In case you couldn't tell from the title, we're talking about sex!
We're far past the birds and the bees analogy when it comes to sex. While most conversations are geared around achieving an orgasm, having endurance for the "ride" or mastering fellatio, this conversation is a bit different.
Whether you're sharing a passionate night with your lover, getting a lunch break quickie or having an island rendezvous on vacation (we see you, Stella), there's one common concern among lot of women: do you leave the lights on or turn the lights off?
Sex: Lights On or Lights Off?
Does it Truly Matter?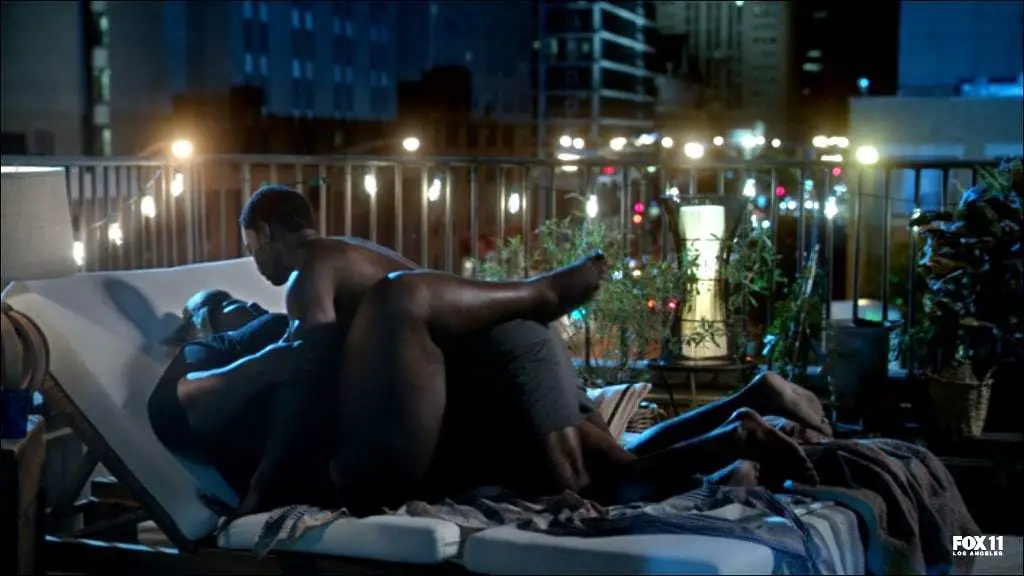 Admittedly, having sex in the dark adds a level of mystery to the evening. It creates this instant seductive, sultry mood that can also give both parties a heightened sense of confidence.
As plus size women, it is sometimes a huge deal to be bare in front of a partner, especially for the first time. You may be concerned about how you look naked or the FUPA.
Then, there's the weird double chin that happens when we're laying down.
That same one we all seem to have when we accidentally activate the front facing camera. However, good sex is good sex and that shouldn't be restricted by lighting.
Unless you're filming, You want particularly good lighting if you're going to film your sexcapades!
Having Sex When the Mood Strikes
Being in the dark, can seemingly aide in keeping an elevated level of confidence throughout the experience. Owning your sexuality means
embracing all of you and that includes the parts that you deem as flaws. Confidence isn't linear nor does it sprout overnight.
Take those "baby steps" to do what makes you feel good and beautiful about yourself.
In the meantime, here's why you should be having sex whenever the mood strikes:
Your partner knew you were plus size when you met! Your body isn't going to magically morph into a skinny girls body once you strip.
Healthy vulnerability provides an opportunity to open up to each other. It also builds trust in one another. That appreciation will turn into passion. There may be parts of your body that you're self conscious about that your partner absolutely adores.
Choosing to only have sex in the dark is very limiting. For one, you're missing out on the glorious thing that is called morning sex! Seriously, sex before work is almost like a pre-stress reliever. You'll also be missing out on being able to have sex in new locations or at random moments throughout your day.
Flaunt it, proudly! Perhaps you have just learned Beyonce's "Dance for You" routine or you're in a new piece of lingerie. Harness the power of your beauty and sex appeal then opt to turn the lights on so your partner can fully appreciate what you're doing for them!
Sex in the dark means you and your partner aren't able to see when you make each other climax. Watching you partner orgasm is a treat within itself. You don't want to miss the big moment that comes from your pro-level skills!
Now What?
We're not expecting you to drop your drawers the moment you get home; well, you can but for those of us who need a little extra coaxing, ease your way into it gradually until you're comfortable.
A great way to start, is by having sex in between the sheets or having a minimal light source such as a cracked door, night-light or television.
You should also have a candid conversation with your partner to express your concerns when it comes to sex, your body and your needs.
Whatever elements that are present during lights off sex (minus the darkness of course) bring into lights on sex to create the same ambiance and mood. However you choose to do it, sex should be an uninhibited, amazing, and fun experience!
Tell us, what do you prefer? Lights on or lights off? How did you overcome any self-doubts to radiate sexual confidence?