This post is sponsored by Big Fig Mattress. Our thoughts and opinions are our own.
Life has been just a tad bit stressful ya'll. The past year was certainly a wake-up call for so many of us that self-care is hella important. In these past few months, I realized just how important self-care and quality sleep is to my life.
So, on the heels of these "New Year, New You" and all the other New Year Declarations (or New Year Themes), we thought to have a conversation that centered something else- something that impacts your well-being… SLEEP. Not just regular "look cute while you sleep," but the quality sleep that helps restore, revitalize, and help set your day on a positive track.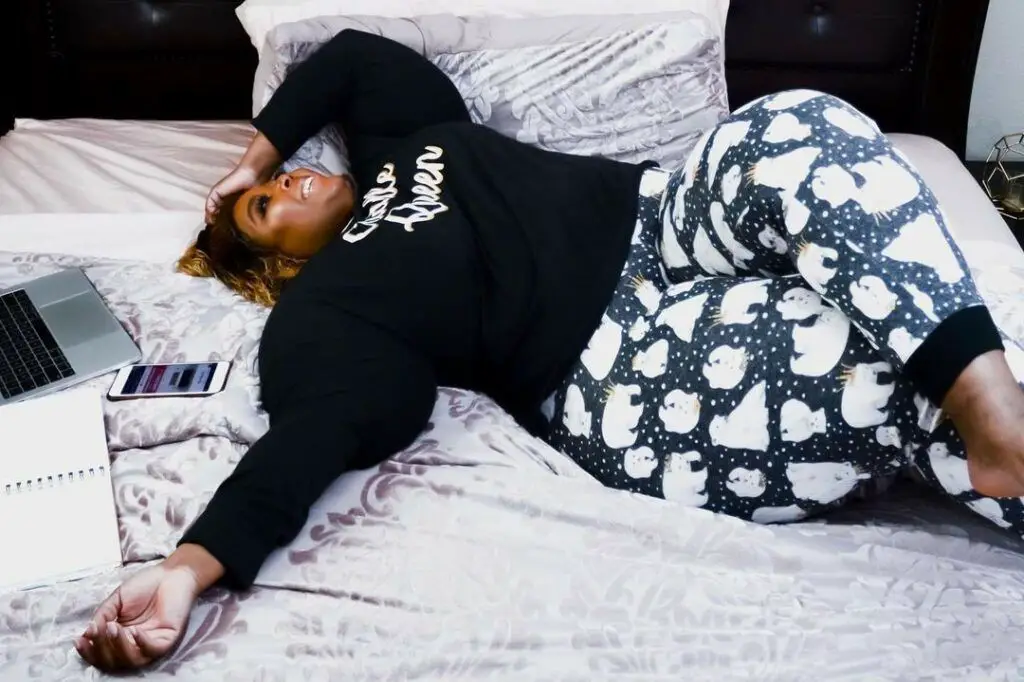 As a plus size person, I realized that I had some specific needs when it comes to where and how I sleep (including how many hours I allow myself). Any old mattress just won't cut it – my body deserves more love and support.
For Us, Self Care = Getting a Good Night of Quality Sleep
We have talked about sleep over these past few years, as we have realized JUST how important it is for our personal well-being… have you noticed? Not only has sleep become part of our self-care journey, we have also touched on tools and shared stories about this journey for us…
Everybody deserves restful, restorative, quality sleep.
EVERY. BODY.
Over here, we also don't ascribe to the "While you're sleep, I'm getting money…" mentality.
GET YOUR SLEEP LOVE.
Get you a mattress that is deserving of that beautiful, voluptuous body of yours!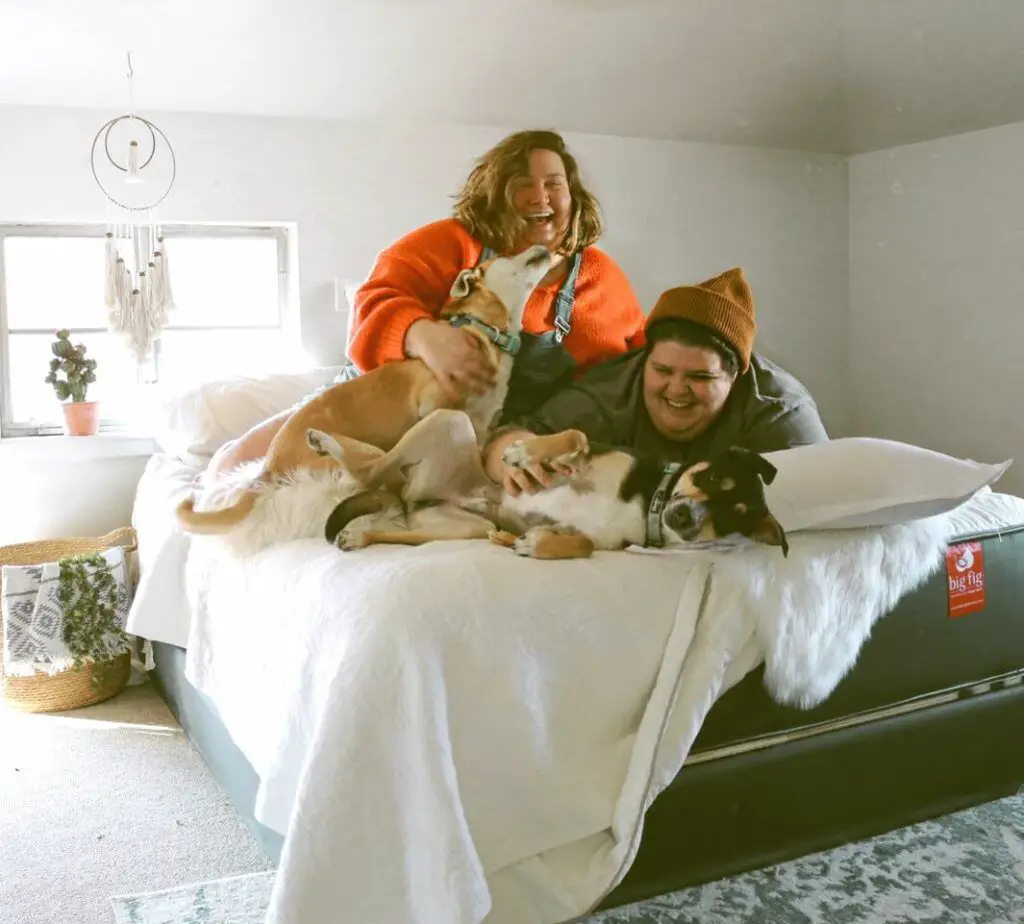 Think about it, we can be so particular about what goes INTO our bodies and what we wear ON our bodies, but not about where we LAY our bodies?
Why don't we give the bed we spend a good chunk of our life on, a second thought??
Let's change that.
Honestly, we have unique needs when it comes to long-lasting comfort and quality of sleep. Therefore, it's important to invest in a mattress that is tailored to your body type so that you can sleep comfortably and wake up feeling rested.
To be honest, I had no idea there were mattresses made specifically for larger bodies. But as I think about it, it totally makes sense!
Yes, There are Mattresses for Plus Bodies helping us get a Quality Sleep!
Traditional mattresses tend to wear down in general. So, anyone with a couple more pounds could accelerate that break down process. And listen, this totally affecting your quality of sleep!
Which, quite frankly, I find rude AF.
It just goes to show how little traditional mattress companies think about fat/ plus size customers.
If sleep can affect our skin care, our stress levels, and our mental health, why would we want to play with that? This is why we are big proponents of getting that quality sleep and why we liken good sleep to self-care.
Mattress companies like Big Fig have changed the game, because they have paid special attention to the construction, production, and wear of their mattresses and were the first ones to do so.
For those who are not familiar, Big Fig mattress is designed and constructed with lots of extra support, using materials that won't break down over time. They use a "hybrid construction of high-quality pockets, springs, and high-density foam for long-lasting comfort and support."
AND, if you add their Big Fig Foundation underneath, not only can it extend the 20 year lifespan (I KNOW right?) it can also support up to 2,000 pounds!
Are you kidding? I'd sleep like a BABY!
Seriously though? Changing my sleep habits, getting good quality sleep, and prioritizing rest have been life-changing for a workaholic like me.
So, as we think about our resolutions and goals for this year, self-care is at the top of that list- along with getting a great night's sleep.
How about you? Where does sleep fall for you?
Life is still stressful… but I always can look forward to ending my day, and snuggling with my dog under the covers, feeling like all is right with the world.
After the year we had, how are you taking better care of you?
This post is sponsored by Big Fig Mattress. Our thoughts and opinions are our own.