Want to add a lot more whimsy to your wardrobe for the holidays and into the new year? Here is your chance to pick your dream wardrobe in our #TCFTurns12 ModCloth giveaway! The winner gets to choose 12 items! Yes, you read that right… twelve items, just for being our wonderful reader!
We reached out to one of our OG influencers friends and mega boss babe, Sarah Conley of Rascal Honey, to model some ModCloth winter magic and, you guys…. look how stunning and flat-out festive she looks!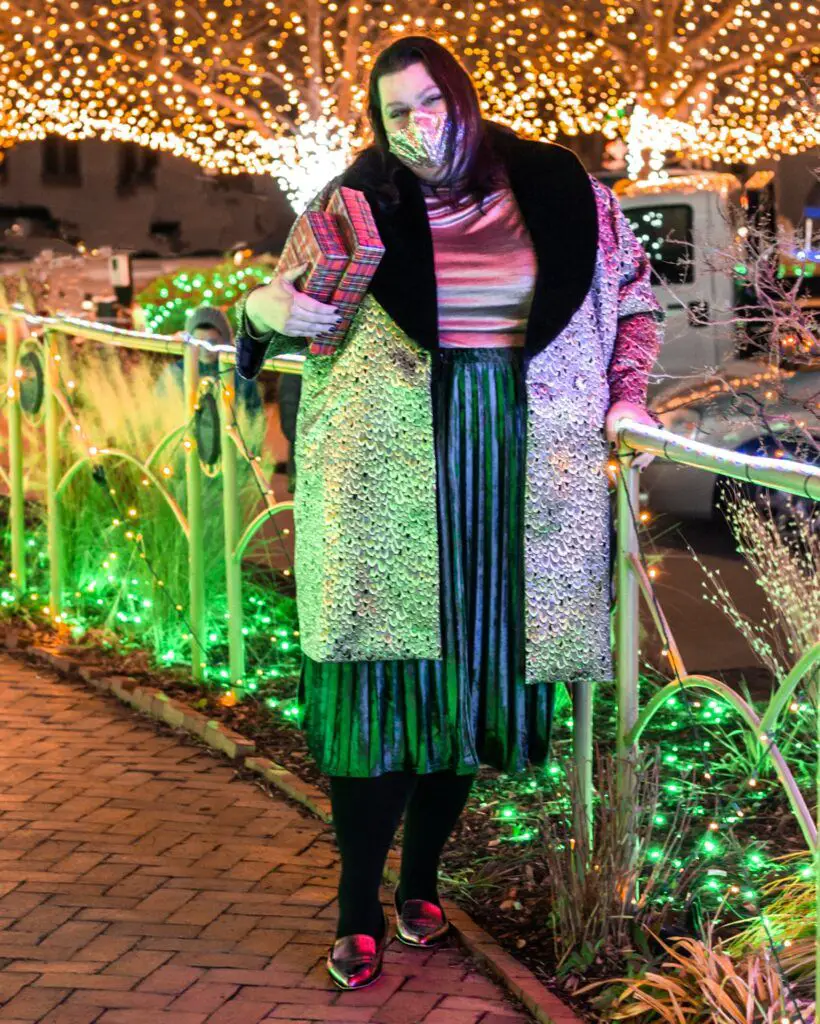 We knew we had to have Sarah Conley style her fave holiday ModCloth look for us, and she sure didn't disappoint! Loving this vintage-inspired look, with metallic tones as well as sumptuous fabrics!
This is such a great look for an intimate holiday dinner with close family and friends!
And guess what? You can get these pieces, up to 12 items, absolutely free! Anything you want from coats, tops, accessories, and shoes, it's all up for grabs!!
What Could You Score from Our ModCloth Giveaway?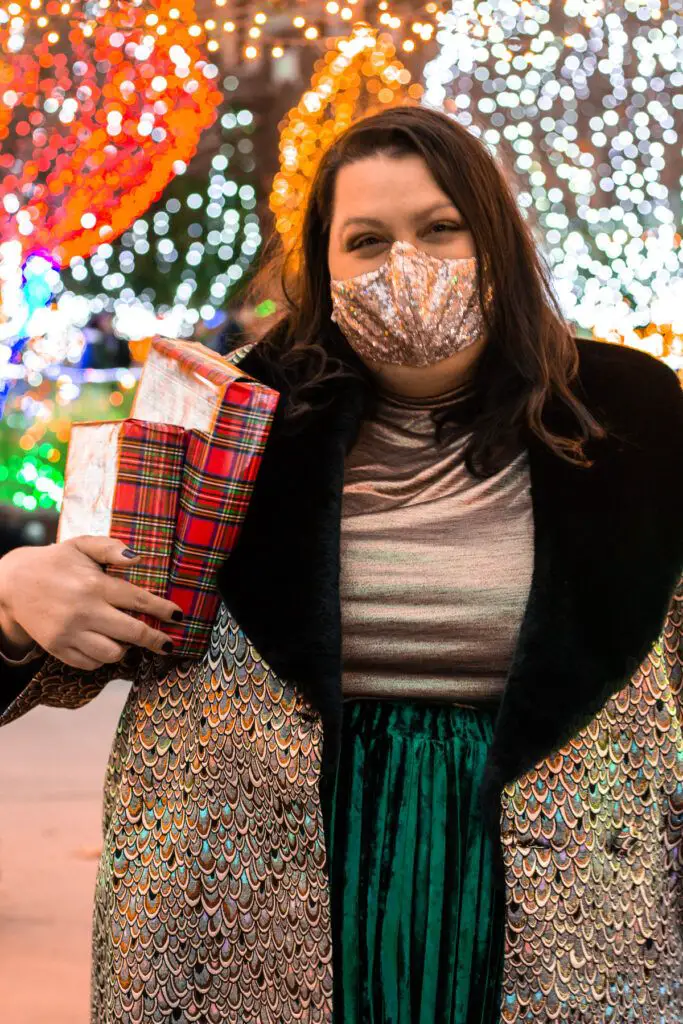 This lightweight metallic top is so versatile! You can dress it up, like Sarah has, or dress it down, with a cute pair of joggers. We love the puff sleeve detail and draping of this long sleeve, too.
This top is available in sizes XS-4X!
Can you get any more luxe than a pleated crushed velvet skirt, in an opulent deep teal green?! Can you say staple piece! Such a timeless yet trendy item that would look incredible on any body.
This gem of a skirt is available in sizes XS-4X, but hurry, it's selling out quick!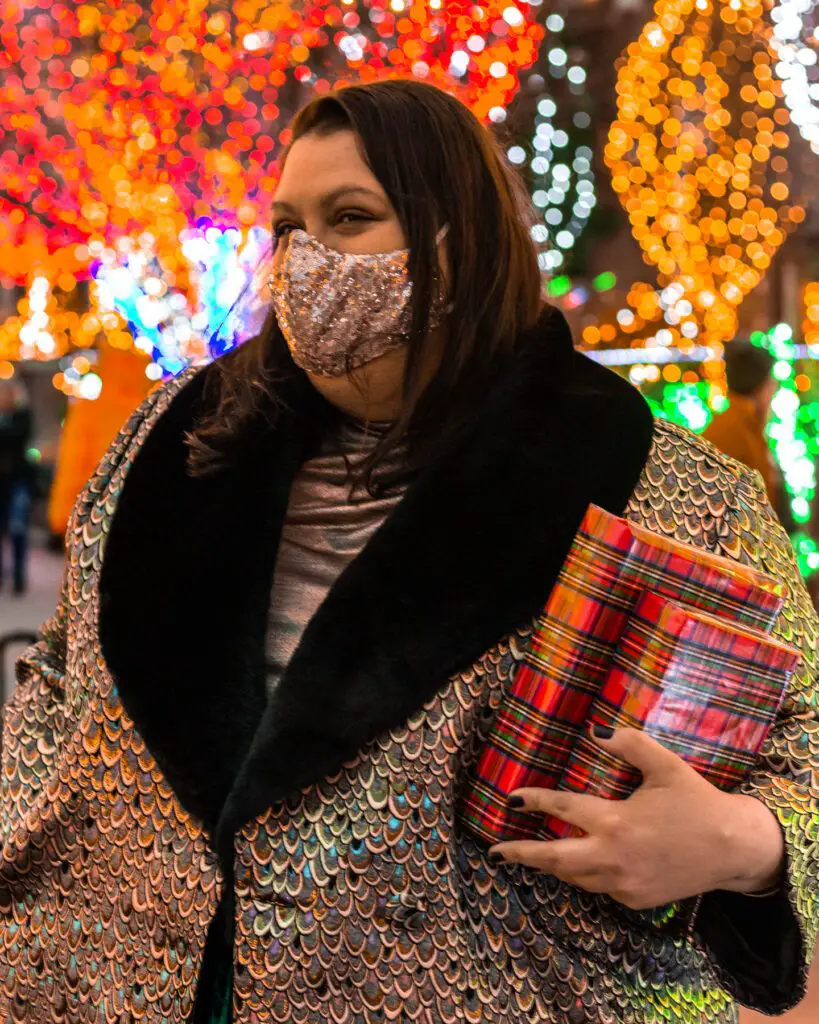 Okay, this COAT tho!
With its stunning metallic brocade and faux fur collar, this coat is a showstopper! We love how it's vintage-inspired yet modern and oh so chic!
As with the other pieces, this coat is available on Modcloth in XS-4X
Enter to Win #TCFTurns12's ModCloth Giveaway!
Just gorgeous, and we love that Sarah managed to match her mask to her whole look as well! Iconic!
If you cannot wait for the giveaway and want to pick up a few items from the brand, make sure to check them out!
See all the fun festive options at ModCloth.com!
Fill out the giveaway form below! While you're at it, check out all our other #TCFTurns12 giveaways here!
Good luck and thank you for rocking with us for 12 years!