It's officially been two months since we've launched our private online community for Plus women to connect and converse with each other. So far, we've had fashion and style masterclasses covering all things closet customization. We've gained insight on how to create a fitness routine rooted in self-love.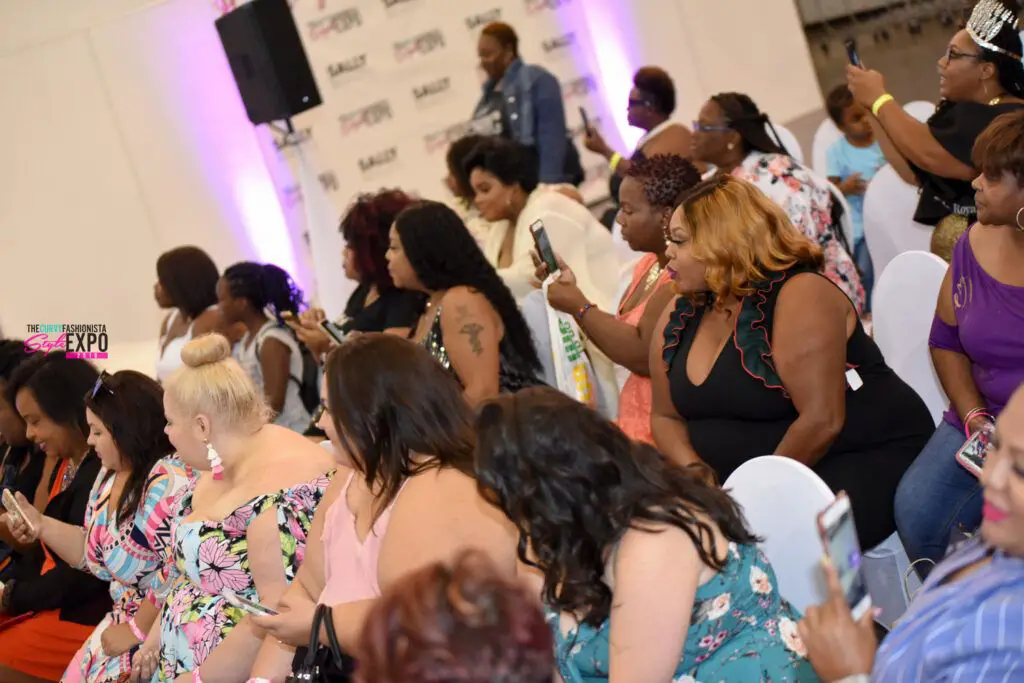 We've hosted a yoga power hour for self-care Sundays and have even had an exclusive virtual meet-up with our style stars. That's right, we are getting nice & comfy and making ourselves at home in this new space and we want you to come and be a part of the fun.
Now this week, we're getting up close and personal in the TCFStyle Lounge with our Humpday Happy Hour!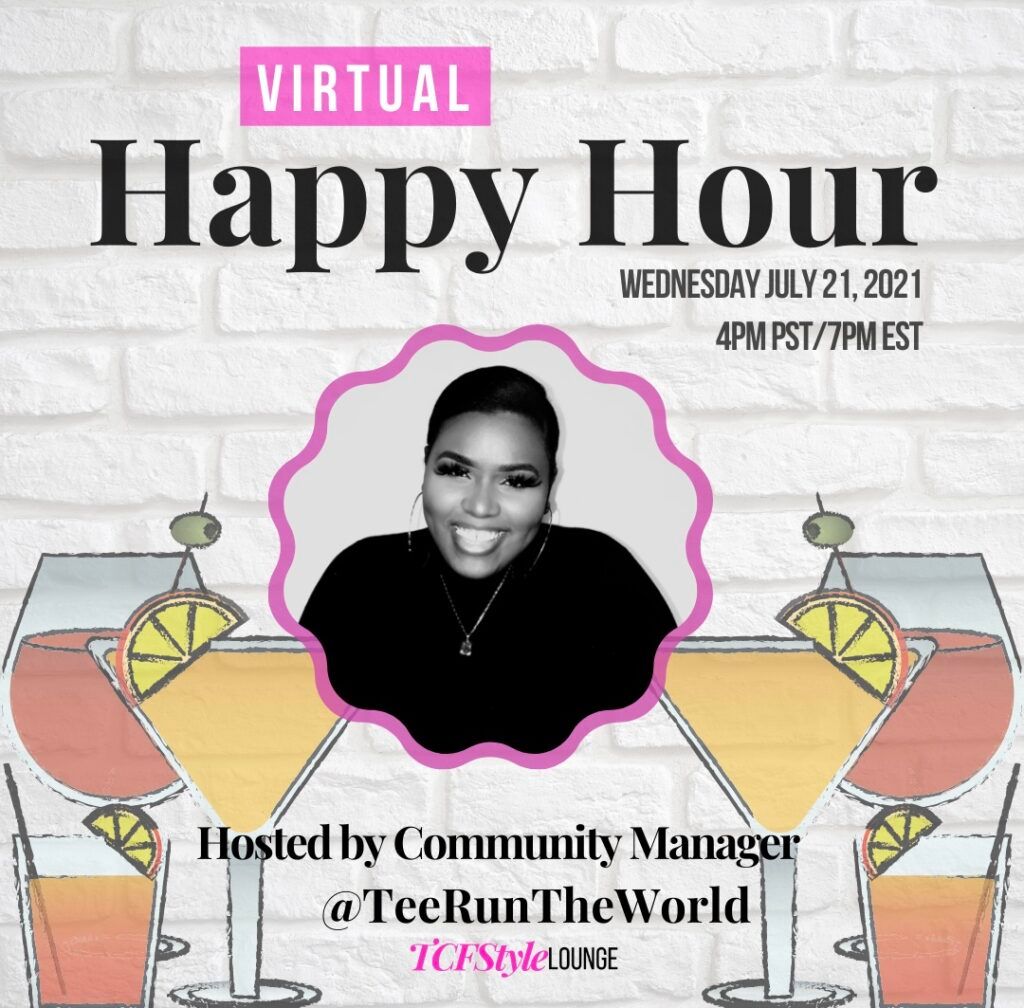 But, this isn't your everyday happy hour, this happy hour is led by none other than our own TCFStyle Lounge Community Manager, Tajuana (or Tee) of teeruntheworld.com. Tee is a Midwest-based lifestyle blogger, creating digital content centered around feminine wellness, body positivity, and women empowerment.
We are definitely obsessed with our TCF Fam and want to get to know you all better! Our humpday activities may include a few icebreakers to start the conversation but be sure to dress comfortably for our virtual scavenger hunt.
It's gonna get real!
Take a load off from the monotony of your work from home life. Reward yourself after that hour-long commute to the office. Take a quick break from the kids and enjoy yourself. Come join us for the perfect introduction to the TCFStyle Lounge.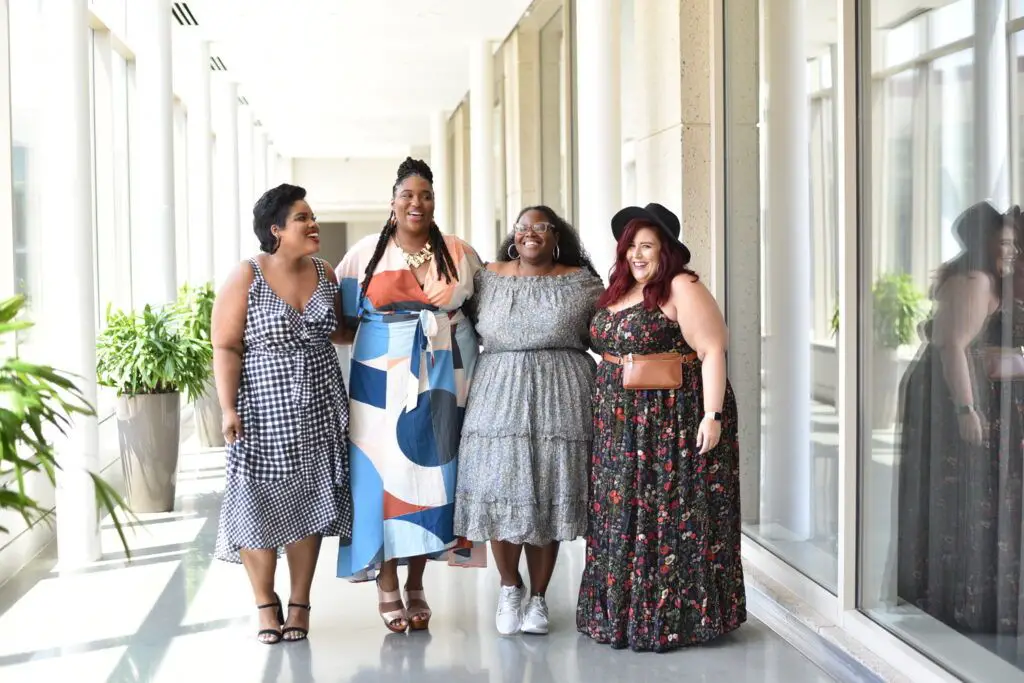 We have been loving all of the events going on in the TCFStyle Lounge but we're even more excited to share our favorite things with our Curvy Fashionista family, red wine, and conversation.
Sounds fun right?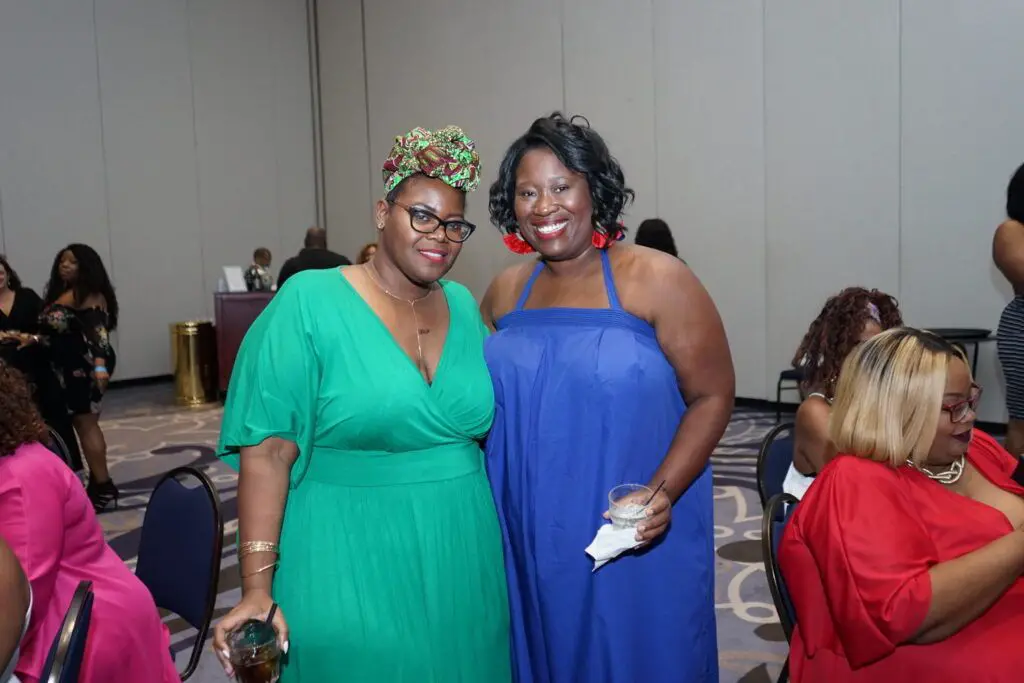 We Know!
We can not wait to have you! All you need to participate is a membership into the style lounge. It doesn't matter what member status you have, your invite is waiting. The link to our happy hour can be found on your events calendar on your home page.
So… Can we count on seeing you? You know you deserve it! Have you told your girlfriends yet? What's your drink of choice for the hour? Let us know!