This spring into summer, I am here for staying cool and chic and laid back. Loving the look of joggers, but sometimes, life needs you to be a bit more dresses up. SO with the latest in the spring trends being wide leg pants, I am curious about the plus size palazzo pants trending right now and the varied options trickling into the retailers!
All over the runways, as shown above, they are creeping into the plus size arena. I can see these worn a few ways, some with fitted or relaxed crop tops, others with a bustier or bodysuit! Perfect for the summer, and to save the thighs, these palazzo pants can easily go from day into night with a switch of tops and heels! I can get with this. Yes.
So I have rounded up a few to show and share before you give your answer to my Ask the Reader Question! Take a peek and then let me know!
A Few Plus Size Palazzo Pants or Wide Leg Pants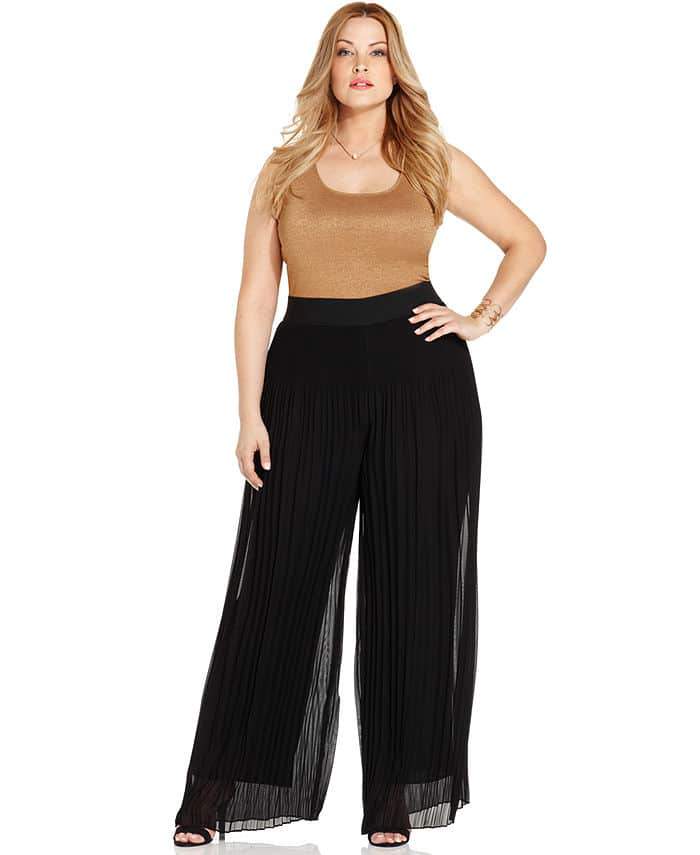 Interestingly enough, I could see myself all in these type of pants. Especially with my love for maxi dresses and maxi skirts, I see this as a fun and fashionable option. I also love that there are plus size designers and retailers who are hooking this up for us! YES?!
What do you think of these shared and this trend? Is this something that you could get behind and see yourself rocking?
Where would you wear these to? How would you make this work? Do you already have a few? Let me know in the comment section below!