Welcome to our first ever Shape Your Confidence Series! We are excited to partner with Shapermint, a retailer dedicated to celebrating a plus size person's curves, confidence, style, and smarts. Our partnership aims to empower YOU through our collective mission of celebrating and supporting plus size people of all shapes and sizes.
If you do not know, Shapermint is a community of movers and shapers who believe in shaping comfort for every body through their SupportiveWear Essentials, from camis and leggings to undies and bras.
"We are so excited in this partnership to help continue our mission of body confidence and empowerment. Here at Shapermint, our goal is to empower our community to celebrate their shape and wear confidence"

Gabrielle Richards, Senior Brand Manager of Shapermint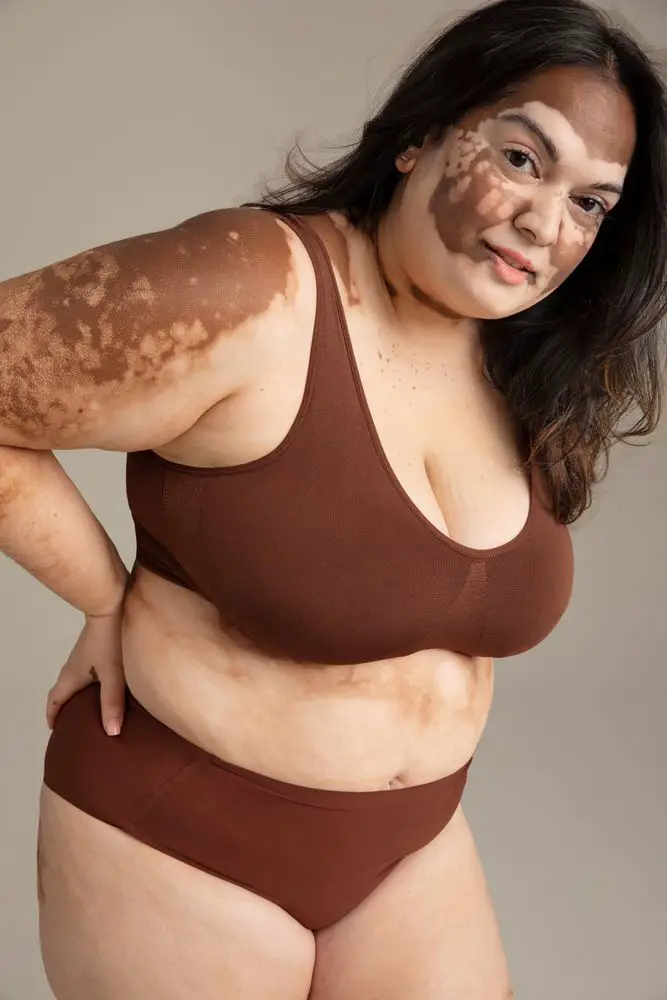 We're all of the different shapes, sizes, and backgrounds, and because of that, we empower one another to celebrate self-love!
Now that we've become BFFs, can we talk talk about celebrating our shape?
Have you ever felt like you are trapped in society's ideal of a body image? Let's admit that before social media has become an avenue for body-positive conversations, it was void of people who looked like you, like us. For the longest time, the ideal image of beauty celebrated were those who fit into a size 2 or 4.
With more and more body positive influencers taking over the world wide web, the narrative about body image, body positivity, and body normativity has become part of the plus size person's empowerment in real-life—community, schools, and workplaces.
No matter where you are on your journey to self-acceptance, self-love, and self-confidence, we wanted to help you along this journey. Also? To remind you, that you are not alone! So, with that, we are sharing a few tips and practices that you can start practicing, that can help you celebrate your shape!
Are you ready?
4 Tips to Help You Celebrate Every Inch of YOU & Shape Your Confidence
1. Positive Affirmations
It all starts with our thoughts. Reminding ourselves every day that we are worthy and beautiful just the way we are as a part of our everyday routine can help build our confidence. You can use a journal, post-it notes, or even tell yourself in the mirror! Whichever works best for you.
2. Ditch The Scale
It's time to say goodbye to the weighing scale. Constantly checking your weight will not do you any good. Remember, the numbers on the weighing scale don't define your worth.
3. Go Unfiltered
We know how tempting it is to use filters. You take a selfie and you see the fine lines, some scars, dimples here and there, stretch marks, and so on…but that just conceals our perceived imperfections. Those "imperfections" that make you unique, make you real. You are perfect just the way you are.
4. Focus On Yourself
One thing that we always need to keep in mind – never compare. Comparing yourself to others is probably the most unhealthy thing you can do. You have your skills, talents, and unique traits that make you, you.
You can always admire and be inspired by other people, just make sure you won't lose your identity and individuality.
What do you think of these tips? Are they new reminders? Do they have you thinking for a second? Will one of these be one you tackle this week?
While we talk about the excitement of new clothing, new designers, or news in the plus size space, we know and think that a conversation around how we see ourselves and our bodies only helps us in enjoying all the things that life has in store for us!
And there is even cooler news! Shapermint just turned 4!
They have celebrated it by launching new colors of their best-selling styles that you can't live without. It's their way of saying thanks to over 7 million customers, joining their mission to shape a more confident world for every body.
Take a peek at the newest options at Shapermint.com!
They've also dropped their most popular styles in new self-care-inspired hues! Daydream in silver gray, feel the breeze in Atlantic blue, and channel joy in rose tan. Three new colors. The same incredible support that empowers you to wear confidence.
Mix, match, and celebrate your shape with Shapermint!
Disclosure: This is a sponsored series with Shapermint.
How do you celebrate YOUR shape and body? How are you loving on yourself and celebrating the body and shape you have, NOW?!
Sharing is caring!